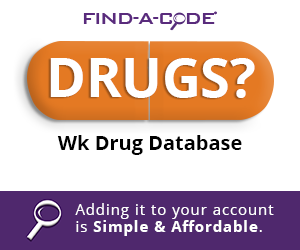 Billing - Articles
COVID-19: Cybercrime, Telehealth, and Coding
March 25th, 2020 - Wyn Staheli, Director of Research
Your inbox is probably like mine with all sorts of announcements about COVID-19. Here are just a few reminders of things we felt should be passed along. We have heard of several cases of cybercrime related to this outbreak. For example, there was a coronavirus map which loads malware onto your ...
A 2020 Radiology Coding Change You Need To Know
February 10th, 2020 - Aimee Wilcox, CPMA, CCS-P, CST, MA, MT, Director of Content
The radiology section of the 2020 CPT© has 1 new, 18 revised, and 14 deleted codes. Interestingly, six of the 14 deleted codes were specific to reporting single-photon computerized tomographic (SPECT) imaging services of the brain, heart, liver, bladder, and others. If your organization reports radiology services, it is...
Prior years: (click bar to view articles)
Article categories