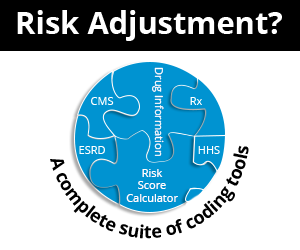 Medicare Revises Their Appeals Process
April 29th, 2019 - Wyn Staheli, Director of Research
0 Votes -

Sign in

to vote or comment.
---
On April 12, 2019, Medicare announced that there will be some changes to their appeals process effective June 13, 2019. According to the MLN Matters release (see References), the following policy revisions in the Medicare Claims Processing Manual (MCPM), Chapter 29 are taking place:
The policy on use of electronic signatures
Timing of signatures on transfer of appeal rights and the appointment of representative forms
Tolling an adjudication timeframe when trying to cure a defective appointment form
Limiting scope of redetermination review in certain instances
Application of good cause for late filing involving beneficiary accessibility
Application of good cause where there is a declared disaster: There are new instructions about what constitutes a disaster and what is allowed

— MLN Matters #MM11042
Of all these revisions, unless you are in a disaster area, the ones that will primarily affect most appeals are:
Electronic signatures are acceptable for submitting the appointment of a representative, as long as you use a CMS-approved secure Internet portal/application.
If there is a problem with the appeal request or a transfer of appeal rights, the MAC can notify the provider and/or beneficiary using mail, fax, or a secure internet portal/application.
Appeals need to include both the Health Insurance Claim Number (HICN) and the Medicare Beneficiary Identifier (MBI). There will likely be a new form that you will need to be using to ensure that you have both these required items.
Extra time is allowed if the beneficiary asks for documents to be converted into an accessible format (e.g., large print, Braille) or if they are getting help, due to a disability, from someone else (e.g., senior center) to file the appeal for them.
Amount in controversy changes — be sure to review all the red in section 250.2 of the MCPM (see References below).
The ongoing problem of the backlog of appeals necessitated some of the changes to MCPM. Throughout Chapter 29, there are numerous references to the Attorney Adjudicator Review at the Office of Medicare Hearings and Appeals (OMHA) as well as the Administrative Law Judge (ALJ).
###
Questions, comments?
If you have questions or comments about this article please contact us. Comments that provide additional related information may be added here by our Editors.
Latest articles: (any category)
Additional COVID-19 Testing Codes Announced
June 29th, 2020 - Wyn Staheli, Director of Research
New coronavirus antigen testing codes announced. These are effective immediately.
HCPCS Codes Were NOT all Created for the Same Purpose
June 29th, 2020 - Christine Woolstenhulme, QCC, QMCS, CPC, CMRS
Have you ever wondered why you were unable to find a particular product/code with our DMEPOS search? When looking for HCPCS Level II codes, there are several kinds of codes and not all HCPCS codes were created for the same purpose. If you are searching for a certain HCPCS product ...
Should I Bill Dental or Medical?
June 16th, 2020 - Christine Taxin
While you likely find yourself focusing on fewer patients and more on emergency care, it's a good time to understand how medical billing can allow patients with active infection in the oral cavity to seek the treatment they need. Forms need to be filled out correctly, and you must carefully follow ...
Newest Launch - We Now Have Outpatient Facility Pricing!
June 15th, 2020 - Christine Woolstenhulme, QCC, CMCS, CPC, CMRS
Our newest feature launch offers UCR pricing for Outpatient Facility. We recently released pricing information based on databases of insurance claims from private-sector health care providers.Usual, customary, and reasonable charges (UCR) are medical fees used when there are no contractual pricing agreements and are used by certain healthcare plans and third-party payers to generate ...
Medical Necessity using Soap can prevent a future audit!
June 15th, 2020 - Christine Taxin
Medical Necessity using Soap can prevent a future audit! How Do I Correctly Document all my notes on every patient regardless of the insurance I am billing? Medically necessary care is the reasonable and essential diagnostic, preventive, and treatment services (including supplies, appliances, and devices) and follow-up care as determined by qualified ...
MEGA- NCCI Edit Changes - WHO Knew?
June 10th, 2020 - Christine Woolstenhulme, QCC, CMCS, CPC, CMRS
There was no huge announcement when CMS released new files in April. The files that were released on April 7, 2020, actually replaced files to update the NCCI edits on Procedure to Procedure (PTP) edits and Medically Unlikely Edits (MUE).  The updated files included; 291,902 Deleted Procedure to Procedure (PTP) edits 197  Deleted Medically Unlikely ...
Proposed Risk Adjustment Changes
June 4th, 2020 - Wyn Staheli, Director of Research
On June 2, 2020, HHS published two proposed changes to the Risk Adjustment Data Validation (RADV) protocols for HHS-Operated Risk Adjustment Programs.