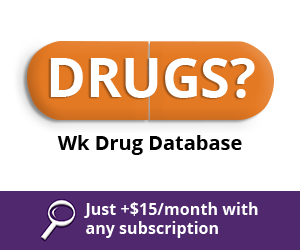 | | |
| --- | --- |
| | Coding articles, advice and answers. |
Codapedia provides in-depth documentation, coding and billing information to ensure medical professionals are fairly paid and reimbursed for services.
Available now:

Articles: votes and comments
Forum posts: votes

ICD-10-CM training videos (must be signed in to view)
Article/forum tool: favorites list (by votes - on Account page)
Show new articles/posts since last sign in
See what's new since your last visit.
Latest articles
How to Code Ophthalmologic Services Accurately
June 6th, 2019 - Aimee Wilcox, CPMA, CCS-P, CST, MA, MT, Director of Content
Have you ever tried to quickly recall the elements required to support a comprehensive ophthalmologic exam versus an intermediate one? Make coding decisions quickly by creating a cheat sheet containing vital information that allows you to quickly select the right code. According to Article A19881 which was published in 2004 and ...
Auditing Hospitalist Services
May 31st, 2019 - Namas
Auditing Hospitalist Services The inpatient side of coding and auditing can be enormously complex, with many more moving parts than are typically found in the outpatient setting. In this audit tip, we will discuss a few of the challenges that come with auditing one of the most important players in the ...
Noting "Noncontributory" for Past Medical, Family, Social History - Is It Acceptable?
May 29th, 2019 - Aimee Wilcox, CPMA, CCS-P, CST, MA, MT, Director of Content
Is "noncontributory" really an unacceptable word to describe a patient whose family history doesn't have any bearing on the condition being evaluated and treated today?
Q/A: For Physical Therapy Claims, What is the Correct Modifier Order?
May 27th, 2019 - Wyn Staheli, Director of Research
Question Page 116 of the 2019 ChiroCode Deskbook shows examples for Medicare modifiers. Is this the specific order for the modifiers to be entered? Our practice management software system is advising the GP or GY should be used as Modifier 1 and not as Mod 2 or Mod 3. Also, it shows the ...
Your New Patient Exam Code Could Determine How Many Visits You Get
May 27th, 2019 - Evan M. Gwilliam DC MBA BS CPC CCPC QCC CPC-I MCS-P CPMA CMHP
The initial exam is where the provider gathers the information to determine the need for all the care that follows. It is billed most often as an office or outpatient evaluation and management (E/M) code from the 4th edition of the AMA's Current Procedural Terminology book. There are actually five ...
Editors choice articles
HIPAA Violation Penalties Revised
May 6th, 2019 - Wyn Staheli, Director of Research
On April 30, 2019 The Department of Health and Human Services (HHS) announced that "HHS will apply a different cumulative annual CMP limit for each of the four penalties tiers in the HITECH Act." Unlike other notices which require a proposed rule with a comment period, this notice will take ...
Medicare Revises Their Appeals Process
April 29th, 2019 - Wyn Staheli, Director of Research
On April 12, 2019, Medicare announced that there will be some changes to their appeals process effective June 13, 2019. According to the MLN Matters release (see References), the following policy revisions in the Medicare Claims Processing Manual (MCPM), Chapter 29 are taking place: The policy on use of electronic signatures Timing ...
What is Medical Necessity and How Does Documentation Support It?
April 23rd, 2019 - Aimee Wilcox, CPMA, CCS-P, CMHP, CST, MA, MT
We recently fielded the question, "What is medical necessity and how do I know if it's been met?" The AMA defines medical necessity as: It is important to understand that while the AMA provides general guidance on what they consider medically necessary services, these particular coding guidelines are generic and may be ...
CPT Announces 2021 E/M Changes
April 23rd, 2019 - Aimee Wilcox, CPMA, CCS-P, CMHP, CST, MA, MT
In 2018, Medicare announced their plans for revamping the Evaluation and Management coding structure and was met with a rapid response from the medical community, including the AMA and many other organizations. As a result, the Medicare changes implemented in 2019 were mostly documentation-related changes that generally benefited providers but were not ...
Watch out for People-Related 'Gotchas'
April 15th, 2019 - Wyn Staheli, Director of Research
In Chapter 3 — Compliance of the ChiroCode DeskBook, we warn about the dangers of disgruntled people (pages 172-173). Even if we think that we are a wonderful healthcare provider and office, there are those individuals who can and will create problems. As frustrating as it may be, there are ...
Latest questions/posts
https://supplementeffects.com/garcinia-ultra-fit/
1st Jun 16th, 2019 - loreseith
CPT Code for Repositioning of endothelial keratoplasty
Jun 12th, 2019 - yml3768 31
CPT for Long Term Acute Care Hospital
1st Jun 11th, 2019 - nwettach
UnitedHealthcare to Discontinue Coverage of Consultations
May 28th, 2019 - msimmons11
MDM in Table B
May 17th, 2019 - damills 3
Level 3 & Level 4 Hospital Consults
May 15th, 2019 - nate0922 7
Bone Stimulator Billable Amount
1st May 8th, 2019 - pattybth
Podiatry - CPT codes 99222 & 99223
May 1st, 2019 - daystarjj 4
Coding for respiratory tract infections and other conditions during pregnancy
1st Apr 25th, 2019 - Paramesh
Medicare Annual Wellness Visit in the Nursing Home Setting
1st Apr 22nd, 2019 - staracres
96372 Billing
Apr 18th, 2019 - dlstoner512 1
Appropriate Modifier for 83615 @ 2 Units for CMS?
1st Apr 11th, 2019 - RNokes
43249 with 43236
Apr 2nd, 2019 - AMat 2
Synagis Injection
Mar 28th, 2019 - Hgorby
nurse practitioner/hospital charges
Mar 19th, 2019 - anitac
Codes effective 4/12019
1st Mar 12th, 2019 - Haley33TK
Diagnostic Angiograms prior to Intervention
1st Feb 28th, 2019 - Jodi
P59.9 (Neonatal jaundice)
1st Feb 27th, 2019 - olerip
Leaderboard
New Codapediasts
Jun 15th, 2019: loreseith
Jun 14th, 2019: Lilflores619
Jun 14th, 2019: Poo
Jun 13th, 2019: KristainA
Jun 13th, 2019: anrodriguez

New Profiles
Jun 6th, 2019: chmiller
May 29th, 2019: Linnette
May 22nd, 2019: JHughes
May 17th, 2019: damills 3
May 9th, 2019: Redbud

Forum Posts (past year)
44: ChrisW 130 1
5: MarinENTzac 5
3: MargeM 11
3: DWare 3
2: damills 3

Forum Posts (all time)
rphelps 615 1
jschmutz 323
youngblood 278
LBAROGIANIS 250
petunia 195

The Leaderboard is updated every 10 minutes.
Sponsored by: