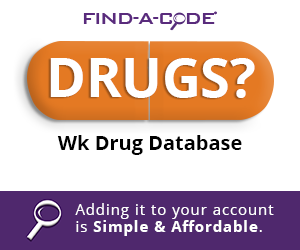 Coding Lesions and Soft Tissue Excisions
April 29th, 2021 - Christine Woolstenhulme, QCC, QMCS, CPC, CMRS
0 Votes -

Sign in

to vote or comment.
---
There are several considerations to be aware of before assigning a code for lesions and soft tissue excisions.
The code selection will be determined upon the following:
Check the pathology reports, if any, to confirm

Morphology (

whether the neoplasm is benign, in-situ, malignant, or uncertain)
Technique

Topography (a

natomic location)
The size
Tissue Level
Type of closure required
Layers and thickness of the skin
1-Epidermis - Split-thickness between the epidermis and dermis
2-Dermis - Full-thickness of the epidermis and the entire dermis
3-Subcutaneous - Below the dermis, meaning fat and connective tissues
Global Days
If, for some reason, a re-excision is required, keep an eye on the global days for the procedure that was done. For example, the shaving of an epidermal or dermal lesion is considered an "endoscopic minor procedure" and has 000 global days. An excision, however, is considered a minor procedure and carries a 10-day global period. A 10-day global means the 10 days start the day of the procedure, and any postoperative procedures are included in the procedure and generally are not payable for 10 days.
Coding Lesions of the Integumentary System
To determine code selection, measure the lesion and the surrounding tissue or most narrow margin of normal tissue required for complete excision.
Each lesion is reported separately.
If adjacent tissue transfer is required, only report the tissue transfer 14000-14302. The excision of the lesion is not reported.

According to AMA, excision is defined as full-thickness.
Shaving of Epidermal or Dermal Lesions Procedures 11300‑11313
11300 -11303 trunk, arms, or legs
11305 -11308 scalp, neck, hands, feet, genitalia
11310 -11313 face, ears, eyelids, nose, lips, mucous membrane
Removal of

epidermal and dermal lesions without a full-thickness dermal excision

Does not require suture closure

Includes Local anesthesia
Excision-Benign Lesions Procedures on the Skin 11400-11446
11400 -11406 trunk, arms or legs
11420 -11426 scalp, neck, hands, feet, genitalia
11440 -11446 face, ears, eyelids, nose, lips, mucous membrane
Includes

simple closure (non-layered). However, if

intermediate (12031

-

12057

),

complex (13100

-

13153

),

or reconstructive closure (15002

-

15261

,

15570

-

15770) is required, report the appropriate codes separately
Includes local anesthesia
Excision-Malignant Lesions Procedures on the Skin 11600 ‑11646

11600 -11606 trunk, arms or legs
11620 -11626 scalp, neck, hands, feet, genitalia
11640 -11646 face, ears, eyelids, nose, lips, mucous membrane
Includes simple closure (non-layered). However, if intermediate (12031-12057), complex (13100-13153), or reconstructive closure (15002-15261, 15570-15770) is required, report the appropriate codes separately
If pathology shows the excision margins were not adequate, and additional excision is done during the post-op period, append modifier 58 to the re-excision procedure
Includes local anesthesia
Destruction Procedures on Benign or Premalignant Lesions 17000-17250
17000-17003 premalignant lesions (e.g., actinic keratoses)
17004 premalignant 15/>
17106-17108 cutaneous vascular proliferative lesions (e.g., laser technique)
17250 Chemical
Generally does not require closing
Destruction

means ablation by any method, including electrosurgery, cryosurgery, laser, and chemical treatment

Includes local anesthesia
Specific anatomic sites will be found through the CPT manual as well for coding other types of lesions. Notice a prompt on certain chapters and sections where you may see a note (Unless listed elsewhere) stating there may be a code with a more specific anatomic location.

If there is a more specific code, always use the description that best describes the procedure or is the most specific such as the codes listed below:
Mohs micrographic surgery includes two separate and distinct capacities; surgeon and pathologist. If one of these responsibilities is not done these codes should not be reported.
17311 ‑17312 head, neck, hands, feet, genitalia, or any location with surgery directly involving muscle, cartilage, bone, tendon, major nerves, or vessels
17313 ‑ 17314 (eg, hematoxylin and eosin, toluidine blue), of the trunk, arms, or legs
Trunk/Arm/Leg each additional block any stage
Skin Tags
Removal of Skin tags is coded using 11200 and 11201. CPT 11200 reports up to and including 15 lesions, 11201 is the add-on code used to report each additional 10 lesions, 11201 is listed in addition to the primary procedure 11200.
Soft Tissue Excision using site-specific codes
Spread through the CPT manual. You will notice site-specific codes used for Soft Tissue Excision Codes such as benign tumors or lipomas confined to the subcutaneous tissue below the skin but above the deep fascia.

Code selection is based on the tumor's size and location and by measuring the tumor's greatest diameter plus the margin required for complete excision of the tumor. In general, there are two codes for each area, one for smaller excisions and one for larger excisions.
| | | | |
| --- | --- | --- | --- |
| abdominal wall | | leg or ankle | |
| back or flank | | external auditory canal | |
| upper arm or elbow | | face or scalp | |
| hand or finger | | foot or toe | |
| forearm or wrist | | hip or pelvis | |
| thigh or knee | | neck or anterior thorax | |
| shoulder | | | |
Coding
Lesions are billed as separate units of service if samples are taken from different lesions and separate sites.
If a large lesion is sampled at several separate locations or sites using a single biopsy code, only one code is reported.
Use 11400-11646 for complete lesion excision; don't forget to include margins when using these codes, for example, 11400 (excised diameter 0.5 cm or less), 11401 (excised diameter 0.6 to 1.0 cm).
Repair by intermediate or complex closure is reported separately.
Append modifier 58 to re-excision procedures done during the post-op period.
Append Modifier 59 for excision in the same general location but distinct or independent for the second and subsequent codes.
Append Modifier 51 for Multiple procedures (some payers such as Medicare may not require Modifier 51).
###
Questions, comments?
If you have questions or comments about this article please contact us. Comments that provide additional related information may be added here by our Editors.
Latest articles: (any category)
Emergency Department - APC Reimbursement Method
September 15th, 2022 - Christine Woolstenhulme, CPC, CMRS, QCC, QMCS
CMS pays emergency department visits through a payment method using Ambulatory Payment Classifications (APCs). Most payers also use the APC reimbursement system; however, there may be some differences in payer policies (always review your specific payer policy). APCs are the primary type of payment made under the OPPS, comprising groupings ...
Why Medical Coding and Billing Software Desperately Needs AI
September 7th, 2022 - Find-A-Code
It has been said that the healthcare industry is notoriously slow in terms of technology adoption. One need only look at how convoluted medical coding and billing are to know that it needs a technology injection. Specifically, medical coding and billing software desperately needs artificial intelligence (AI).
CMS says Less Paperwork for DME Suppliers after Jan 2023!
August 18th, 2022 - Christine Woolstenhulme, QCC, QMCS, CPC, CMRS
Attention providers, suppliers, billers, and vendors who bill Durable Medical Equipment (DME) to Medicare!  Currently, a supplier receives a signed Certificate of Medical Necessity (CMN) from the treating physician or creates and signs a DME Information Form (DIFs); these are required to be sent with the claim. However, this is about ...
Things to Consider Before Upgrading Medical Billing Software
August 11th, 2022 - Find-A-Code
Your practice has utilized the same medical billing software for years. The medical billing staff says it is time for a change. You don't necessarily disagree, but you also don't know where to begin your search for new software. There are so many vendors offering so many products that making sense of it all can be challenging.
Calendar Year 2023 Medicare Advantage and Part C & D Payment Policies
August 9th, 2022 - Aimee L. Wilcox, CPMA, CCS-P, CST, MA, MT
Each year CMS publishes an Advance Notice of the upcoming years Medicare Advantage (MA) Capitation Rates and Part C and Part D Payment Policies and asks for comments related to it. Each of the comments are carefully reviewed and responded to and often are impactful to changes seen between the Advance Notice and final publication referred to as the Rate Announcement. With health equity as a primary focus for 2023, CMS announced some policy changes that may impact your organization.
How CMS Determines Which Telehealth Services are Risk Adjustable
August 9th, 2022 - Aimee L. Wilcox, CPMA, CCS-P, CST, MA, MT
Medicare Advantage Organizations (MAOs) have gone back and forth on whether or not to use data collected from telehealth, virtual Care, and telephone (audio-only) encounters with Medicare beneficiaries for risk adjustment reporting, but the following published documents from CMS cleared that up once and for all by providing an answer to a question specifically related to this question.
OIG Investigates SCAN Health for Risk Adjustment Overpayments With Surprising Results
July 26th, 2022 - Aimee L. Wilcox, CPMA, CCS-P, CST, MA, MT
We've seen a number of OIG risk adjustment data validation (RADV) audits recently where the independent review contractor was simply looking for any codes the payer reported that were not supported by the documentation, in an effort to declare an overpayment was made and monies are due to be repaid. However, it was refreshing to read this RADV audit and discover that the independent review contractor actually identified HCCs the payer failed to report that, while still resulting in an overpayment, was able to reduce the overpayment by giving credit for these additional HCCs. What lessons are you learning from reading these RADV audit reports?