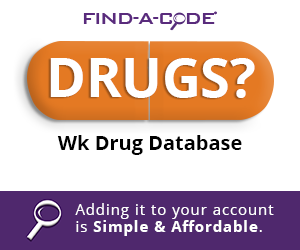 Coding Lesions and Soft Tissue Excisions
April 29th, 2021 - Christine Woolstenhulme, QCC, QMCS, CPC, CMRS
---
There are several considerations to be aware of before assigning a code for lesions and soft tissue excisions.
The code selection will be determined upon the following:
Check the pathology reports, if any, to confirm

Morphology (

whether the neoplasm is benign, in-situ, malignant, or uncertain)
Technique

Topography (a

natomic location)
The size
Tissue Level
Type of closure required
Layers and thickness of the skin
1-Epidermis - Split-thickness between the epidermis and dermis
2-Dermis - Full-thickness of the epidermis and the entire dermis
3-Subcutaneous - Below the dermis, meaning fat and connective tissues
Global Days
If, for some reason, a re-excision is required, keep an eye on the global days for the procedure that was done. For example, the shaving of an epidermal or dermal lesion is considered an "endoscopic minor procedure" and has 000 global days. An excision, however, is considered a minor procedure and carries a 10-day global period. A 10-day global means the 10 days start the day of the procedure, and any postoperative procedures are included in the procedure and generally are not payable for 10 days.
Coding Lesions of the Integumentary System
To determine code selection, measure the lesion and the surrounding tissue or most narrow margin of normal tissue required for complete excision.
Each lesion is reported separately.
If adjacent tissue transfer is required, only report the tissue transfer 14000-14302. The excision of the lesion is not reported.

According to AMA, excision is defined as full-thickness.
Shaving of Epidermal or Dermal Lesions Procedures 11300‑11313
11300 -11303 trunk, arms, or legs
11305 -11308 scalp, neck, hands, feet, genitalia
11310 -11313 face, ears, eyelids, nose, lips, mucous membrane
Removal of

epidermal and dermal lesions without a full-thickness dermal excision

Does not require suture closure

Includes Local anesthesia
Excision-Benign Lesions Procedures on the Skin 11400-11446
11400 -11406 trunk, arms or legs
11420 -11426 scalp, neck, hands, feet, genitalia
11440 -11446 face, ears, eyelids, nose, lips, mucous membrane
Includes

simple closure (non-layered). However, if

intermediate (12031

-

12057

),

complex (13100

-

13153

),

or reconstructive closure (15002

-

15261

,

15570

-

15770) is required, report the appropriate codes separately
Includes local anesthesia
Excision-Malignant Lesions Procedures on the Skin 11600 ‑11646

11600 -11606 trunk, arms or legs
11620 -11626 scalp, neck, hands, feet, genitalia
11640 -11646 face, ears, eyelids, nose, lips, mucous membrane
Includes simple closure (non-layered). However, if intermediate (12031-12057), complex (13100-13153), or reconstructive closure (15002-15261, 15570-15770) is required, report the appropriate codes separately
If pathology shows the excision margins were not adequate, and additional excision is done during the post-op period, append modifier 58 to the re-excision procedure
Includes local anesthesia
Destruction Procedures on Benign or Premalignant Lesions 17000-17250
17000-17003 premalignant lesions (e.g., actinic keratoses)
17004 premalignant 15/>
17106-17108 cutaneous vascular proliferative lesions (e.g., laser technique)
17250 Chemical
Generally does not require closing
Destruction

means ablation by any method, including electrosurgery, cryosurgery, laser, and chemical treatment

Includes local anesthesia
Specific anatomic sites will be found through the CPT manual as well for coding other types of lesions. Notice a prompt on certain chapters and sections where you may see a note (Unless listed elsewhere) stating there may be a code with a more specific anatomic location.

If there is a more specific code, always use the description that best describes the procedure or is the most specific such as the codes listed below:
Mohs micrographic surgery includes two separate and distinct capacities; surgeon and pathologist. If one of these responsibilities is not done these codes should not be reported.
17311 ‑17312 head, neck, hands, feet, genitalia, or any location with surgery directly involving muscle, cartilage, bone, tendon, major nerves, or vessels
17313 ‑ 17314 (eg, hematoxylin and eosin, toluidine blue), of the trunk, arms, or legs
Trunk/Arm/Leg each additional block any stage
Skin Tags
Removal of Skin tags is coded using 11200 and 11201. CPT 11200 reports up to and including 15 lesions, 11201 is the add-on code used to report each additional 10 lesions, 11201 is listed in addition to the primary procedure 11200.
Soft Tissue Excision using site-specific codes
Spread through the CPT manual. You will notice site-specific codes used for Soft Tissue Excision Codes such as benign tumors or lipomas confined to the subcutaneous tissue below the skin but above the deep fascia.

Code selection is based on the tumor's size and location and by measuring the tumor's greatest diameter plus the margin required for complete excision of the tumor. In general, there are two codes for each area, one for smaller excisions and one for larger excisions.
| | | | |
| --- | --- | --- | --- |
| abdominal wall | | leg or ankle | |
| back or flank | | external auditory canal | |
| upper arm or elbow | | face or scalp | |
| hand or finger | | foot or toe | |
| forearm or wrist | | hip or pelvis | |
| thigh or knee | | neck or anterior thorax | |
| shoulder | | | |
Coding
Lesions are billed as separate units of service if samples are taken from different lesions and separate sites.
If a large lesion is sampled at several separate locations or sites using a single biopsy code, only one code is reported.
Use 11400-11646 for complete lesion excision; don't forget to include margins when using these codes, for example, 11400 (excised diameter 0.5 cm or less), 11401 (excised diameter 0.6 to 1.0 cm).
Repair by intermediate or complex closure is reported separately.
Append modifier 58 to re-excision procedures done during the post-op period.
Append Modifier 59 for excision in the same general location but distinct or independent for the second and subsequent codes.
Append Modifier 51 for Multiple procedures (some payers such as Medicare may not require Modifier 51).
###
Questions, comments?
If you have questions or comments about this article please contact us. Comments that provide additional related information may be added here by our Editors.
Latest articles: (any category)
Reporting Modifiers 76 and 77 with Confidence
April 18th, 2023 - Aimee Wilcox
Modifiers are used to indicate that a procedure has been altered by a specific circumstance, so you can imagine how often modifiers are reported when billing medical services. There are modifiers that should only be applied to Evaluation and Management (E/M) service codes and modifiers used only with procedure codes. Modifiers 76 and 77 are used to identify times when either the same provider or a different provider repeated the same service on the same day and misapplication of these modifiers can result in claim denials.
Five Documentation Habits Providers Can Use Implement to Improve Evaluation & Management (E/M) Scoring
April 11th, 2023 - Aimee Wilcox
Provider education on E/M coding updates is vital to the success of any organization, but how do you whittle down the massive information into bite-sized pieces the providers can learn in just a few minutes? Check out the five steps we have identified to teach providers in just a few minutes that can significantly impact and improve coding outcomes.
Second Quarter 2023 Updates are Different This Year
April 6th, 2023 - Wyn Staheli
The second quarter of 2023 is NOT business as usual so it is important to pay attention to ensure that organizational processes and training take place to avoid mistakes. Not only have ICD-10-CM coding updates been added to the usual code set updates (e.g., CPT, HCPCS, ICD-10-PCS), but the end of the COVID-19 Public Health Emergency will bring about changes that will also take place during the quarter (but not on April 1, 2023.
7 Measures Developed by the HHS Office of Inspector General (OIG) to Identify Potential Telehealth Fraud
March 28th, 2023 - Aimee Wilcox
A recent review of telehealth services reported in Medicare claims data during the pandemic where these seven measures for identifying suspected fraud, waste, and abuse were applied, revealed more than a thousand Medicare providers potentially committed fraud during this period. What are the measures the OIG applied during their review, and how will that impact future telehealth guidelines moving forward?
MUEs and Bilateral Indicators
March 23rd, 2023 - Chris Woolstenhulme
MUEs are used by Medicare to help reduce improper payments for Part B claims. This article will address the use of the National Correct Coding Initiative (NCCI) and Medically Unlikely Edits (MUEs) and how they are used by CMS.
It is True the COVID-19 PHE is Expiring
March 16th, 2023 - Raquel Shumway
The COVID-19 PHE is Expiring, according to HHS. What is changing and what is staying the same? Make sure you understand how it will affect your practice and your patients.
Billing Process Flowchart
March 2nd, 2023 -
The Billing Process Flowchart (see Figure 1.1) helps outline the decision process for maintaining an effective billing process. This is only a suggested work plan and is used for demonstration purposes to illustrate areas which may need more attention in your practice's policies and...