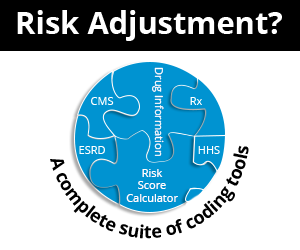 COVID-19 Vaccines
March 10th, 2021 - Christine Woolstenhulme, QCC, QMCS, CPC, CMRS
0 Votes -

Sign in

to vote or comment.
---
To accommodate the new COVID-19 immunizations the CPT editorial panel has approved 11 Category I codes. Watch for new and revised guidelines and parenthetical notes with these codes. For example; which administration codes should be used with the vaccine codes and the NCD codes applicable to the dose being administered. These codes will be effective through the duration of the Public Health Emergency. These codes were granted approval from the FDA on 12/11/20 and first appeared in the CPT codeset on 01/01/2021.
4 New Vaccine Codes:
7 New Administration codes to be used with the Vaccine codes:
0001A, 0002A, 0011A, 0012A, 0021A, 0022A, 0031A
Vaccine Code

Description

Admin Code

MFG
NDC 10/NDC 11 Prod ID (vial)
Dosing
91300

SARS-CoV-2

30 mcg/0.3mL dosage

Dose #1 0001A

Dose #2 0002A

Pfizer, Inc

Dose #1 59267-1000-1

Dose #2 59267-1000-01

21 Days
91301

SARS-CoV-2

100 mcg/0.5mL dosage

Dose #1 0011A

Dose #2 0012A

Moderna, Inc

Dose #1 80777-273-10

Dose #2 80777-0273-10

28 Days
91302

SARS-CoV-2

5x1010 viral particles/0.5mL dosage

Dose #1 0021A

Dose #2 0022A

AstraZeneca, Plc

Dose #1 0310-1222-10

Dose #2 00310-1222-10

28 Days
91303

SARS-CoV-2

5x1010. viral particles/0.5mL dosage

1 Dose 0031A
Janssen
59676-580-05 59676-0580-05
N/A
The crosswalks are intended to help entities and providers who bill for drugs understand which drug products that are identified by NDCs are assigned to which HCPCS billing codes. The crosswalks are not intended to be a comprehensive list of all drugs/NDCs available in the United States, but are current to the best of our knowledge as of the writing of the article.
###
Questions, comments?
If you have questions or comments about this article please contact us. Comments that provide additional related information may be added here by our Editors.
Latest articles: (any category)
PCS Coding for Ankle Fracture - Look Deeper Into the Codes!
May 25th, 2021 - Christine Woolstenhulme, QCC, QMCS, CPC, CMRS
If you're looking for ankle fractures in ICD-10-PCS, you may need to look a little deeper. Let's take a look at coding an ankle fracture such as a trimalleolar fracture. PCS coding can be confusing as it is nothing like CPT coding; with CPT we can simply code an ankle ...
Intersegmental Traction — What's Happening with Roller Tables?
May 20th, 2021 - Wyn Staheli, Director of Research
Intersegmental traction therapy via the use of roller tables has been used by doctors of chiropractic for many years. Recently, questions have arisen regarding the appropriate billing of roller tables. This is largely due to the statement published in the July 2020 CPT Assistant published by the American Medical Association (AMA). Which code should you really be using?
Comparison of Add-On Code Guidelines
May 4th, 2021 - Wyn Staheli, Director of Research
Add-on codes are codes that are not intended to be reported alone. They are reported with another primary procedure to identify that additional services have been provided in conjunction with that primary procedure. Generally, they include the words "List separately in addition to code." Interestingly, there are some differences in the instructions/guidelines regarding the use of these codes in the CPT® codebook, the NCCI Policy Manual, and on the CMS website. This article outlines the differences between each of these.
Coding Lesions and Soft Tissue Excisions
April 29th, 2021 - Christine Woolstenhulme, QCC, QMCS, CPC, CMRS
There are several considerations to be aware of before assigning a code for lesions and soft tissue excisions. The code selection will be determined upon the following: Check the pathology reports, if any, to confirm Morphology (whether the neoplasm is benign, in-situ, malignant, or uncertain) Technique Topography (anatomic location) The size Tissue Level Type of closure required Layers ...
58% of Improper Payments due to Medical Necessity for Ventilators
April 29th, 2021 - Christine Woolstenhulme, QCC, QMCS, CPC, CMRS
Proper documentation not only protects the provider, the payer, and the patient, it protects the integrity of the entire healthcare system. When it comes to coverage and documentation for durable medical, the DMEPOS supplier and staff must be familiar with the National and Local Coverage Determinations (NCDs and LCDs) as these are ...
ICD-11 — What's Happening?
April 20th, 2021 - Wyn Staheli, Director of Research
ICD-11 is officially released, but what does that mean for diagnosis coding in the United States? What's really different? This article discusses what has been happening with ICD-11, some interesting things to note about it, as well as links to other important information.
How to Combat COVID-Related Risk Adjustment Losses with the Medicare Annual Wellness Exam
April 12th, 2021 - Aimee Wilcox, CPMA, CCS-P, CST, MA, MT, Director of Content
Identifying new ways to encourage Medicare beneficiaries to schedule and attend their Annual Wellness Exam (AWE) can be difficult, but the Open Enrollment period is a prime time for every payer to identify new beneficiaries and provide a reminder to both new and existing patients that this preventive service does ...