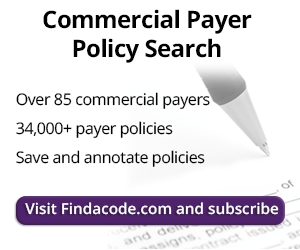 COVID-19 Vaccines
March 10th, 2021 - Christine Woolstenhulme, QCC, QMCS, CPC, CMRS
0 Votes -

Sign in

to vote or comment.
---
To accommodate the new COVID-19 immunizations the CPT editorial panel has approved 11 Category I codes. Watch for new and revised guidelines and parenthetical notes with these codes. For example; which administration codes should be used with the vaccine codes and the NCD codes applicable to the dose being administered. These codes will be effective through the duration of the Public Health Emergency. These codes were granted approval from the FDA on 12/11/20 and first appeared in the CPT codeset on 01/01/2021.
4 New Vaccine Codes:
7 New Administration codes to be used with the Vaccine codes:
0001A, 0002A, 0011A, 0012A, 0021A, 0022A, 0031A
Vaccine Code

Description

Admin Code

MFG
NDC 10/NDC 11 Prod ID (vial)
Dosing
91300

SARS-CoV-2

30 mcg/0.3mL dosage

Dose #1 0001A

Dose #2 0002A

Pfizer, Inc

Dose #1 59267-1000-1

Dose #2 59267-1000-01

21 Days
91301

SARS-CoV-2

100 mcg/0.5mL dosage

Dose #1 0011A

Dose #2 0012A

Moderna, Inc

Dose #1 80777-273-10

Dose #2 80777-0273-10

28 Days
91302

SARS-CoV-2

5x1010 viral particles/0.5mL dosage

Dose #1 0021A

Dose #2 0022A

AstraZeneca, Plc

Dose #1 0310-1222-10

Dose #2 00310-1222-10

28 Days
91303

SARS-CoV-2

5x1010. viral particles/0.5mL dosage

1 Dose 0031A
Janssen
59676-580-05 59676-0580-05
N/A
The crosswalks are intended to help entities and providers who bill for drugs understand which drug products that are identified by NDCs are assigned to which HCPCS billing codes. The crosswalks are not intended to be a comprehensive list of all drugs/NDCs available in the United States, but are current to the best of our knowledge as of the writing of the article.
###
Questions, comments?
If you have questions or comments about this article please contact us. Comments that provide additional related information may be added here by our Editors.
Latest articles: (any category)
Chronic Pain Coding Today & in the Future
July 19th, 2021 - Wyn Staheli, Director of Research
Properly documenting and coding chronic pain can be challenging. As is commonly the case with many conditions, over the years, there has been a shift in the identification of different types of pain, including chronic pain. Understanding where we are now and where we are going will help your organization prepare for the future by changing documentation patterns now.
How Does Global and Professional Direct Contracting (GPDC) Affect Risk Adjustment?
July 15th, 2021 - Aimee Wilcox, CPMA, CCS-P, CST, MA, MT, Director of Content
CMS recently announced the 53 Direct Contracting Entities (DCEs) that will be participating in the April 1, 2021 through December 31, 2021 Global and Professional Direct Contracting (GPDC) Model. Among those participating is Clover Health Partners, who runs an in-home primary care program that has the potential to help Medicare ...
How to Properly Assign ICD-10-CM Codes for Pain
July 14th, 2021 - Aimee Wilcox, CPMA, CCS-P, CST, MA, MT, Director of Content
Pain is a common diagnosis among all specialties so it should not be surprising to find there are 162 ICD-10-CM codes for reporting it and over 80 mentions in the ICD-10-CM Official Guidelines for Coding and Reporting which describe when certain types of pain should be reported and how the codes should be sequenced.
Will CMS Allow Medicare Advantage Organizations to Risk Adjust from Audio-Only Encounters? 
July 13th, 2021 - Aimee Wilcox, CPMA, CCS-P, CST, MA, MT, Director of Content
While audio-only telehealth services became a covered benefit during the PHE, CMS put limitations on using the data from those encounters for risk adjustment scoring. Medicare Advantage (MA) plans cannot use the information from these encounters to be scored for risk adjustment; however, it can be used for risk adjustment scoring of ACA plans.
Compliance in the Dental Office or Small Practice
June 29th, 2021 - Christine Woolstenhulme, QCC, QMCS, CPC, CMRS
If your practice does not already have a compliance program in place, you will want to get started after reading this article. We have uncovered some important findings with the Office of Inspector General (OIG) in dental practices you need to be aware of. A compliance program offers standard procedures to follow, ...
Important Changes to Shared/Split Services
June 16th, 2021 - Aimee Wilcox CPMA, CCS-P, CST, MA, MT and Wyn Staheli, Director of Content Research
Reporting of split (or shared) services has always been wrought with the potential for incorrect reporting when the fundamental principles of the service are not understood. A recent CMS publication about these services further complicates the matter.
Understanding Non-face-to-face Prolonged Services (99358-99359) in 2021
June 3rd, 2021 - Aimee Wilcox CPMA, CCS-P, CST, MA, MT and Wyn Staheli, Director of Content Research
Due to the extensive changes in office or other outpatient services (99202-99215), there are many questions which still need to be answered, one of which is related to the prolonged services without face-to-face contact. This article explores the question regarding the appropriate use of codes 99358/99359 and how to report it.