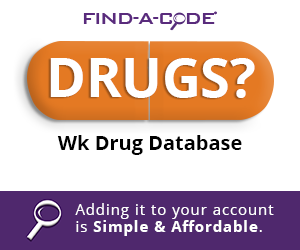 Coverage for Hearing Aids and Auditory Implants
April 23rd, 2019 - Brandon Dee Leavitt QCC, CMCS, CPC, EMT
0 Votes -

Sign in

to vote or comment.
---
For hearing impairment, Medicare is firm in its stance on when it will and will not cover hearing correction. In the PUB 100-02 Medicare Benefit Policy Manual, Chapter 16, Medicare cites the Social Security Act by explaining:
"..."hearing aids or examination for the purpose of prescribing, fitting, or changing hearing aids" are excluded from coverage."
So, hearing aids will not be covered when the purpose is strictly limited to hearing correction without certain complications. Medicare classifies hearing aids as:
"...amplifying devices that compensate for impaired hearing. Hearing aids include air conduction devices that provide acoustic energy to the cochlea via stimulation of the tympanic membrane with amplified sound. They also include bone conduction devices that provide mechanical energy to the cochlea via stimulation of the scalp with amplified mechanical vibration or by direct contact with the tympanic membrane or middle ear ossicles."
However, there are certain cases of coverage Medicare indicates are allowed.
When a body complication inhibits a clinician from the possibility of installing a hearing aid:
"Certain devices that produce perception of sound by replacing the function of the middle ear, cochlea or auditory nerve are payable by Medicare as prosthetic devices. These devices are indicated only when hearing aids are medically inappropriate or cannot be utilized due to congenital malformations, chronic disease, severe sensorineural hearing loss or surgery."
When complications of implantable hearing aids arise. Medicare won't pay for the initial hearing aids aimed to correct the hearing, but if there is a complication (like an infection) which arises due to the hearing aid installment, that service (i.e. to treat the infection) may be reimbursed.
"Medical and hospital services are sometimes required to treat a condition that arises as a result of services that are not covered because they are determined to be not reasonable and necessary or because they are excluded from coverage for other reasons.... (e.g., cosmetic surgery, non-covered organ transplants, non-covered artificial organ implants, etc.)....,
"However, any subsequent services that could be expected to have been incorporated into a global fee are not covered. Thus, where a patient undergoes cosmetic surgery and the treatment regimen calls for a series of postoperative visits to the surgeon for evaluating the patient's progress, these visits are not covered."
And what prosthetic devices are covered? These are the devices listed in PUB 100:
"Cochlear implants and auditory brainstem implants, i.e., devices that replace the function of cochlear structures or auditory nerve and provide electrical energy to auditory nerve fibers and other neural tissue via implanted electrode arrays.
"Osseointegrated implants, i.e., devices implanted in the skull that replace the function of the middle ear and provide mechanical energy to the cochlea via a mechanical transducer."
Essentially, these are cases where hearing correction is reimbursed:
Complications arise due to the hearing aids (i.e. infections)
Hearing aids are not a possibility

Due to:

Congenital malformations
Chronic diseases
Severe sensorineural hearing loss
Surgery

If not a possibility, these prosthetic devices may be used:

Cochlear implants
Auditory brainstem implants
Osseointegrated implants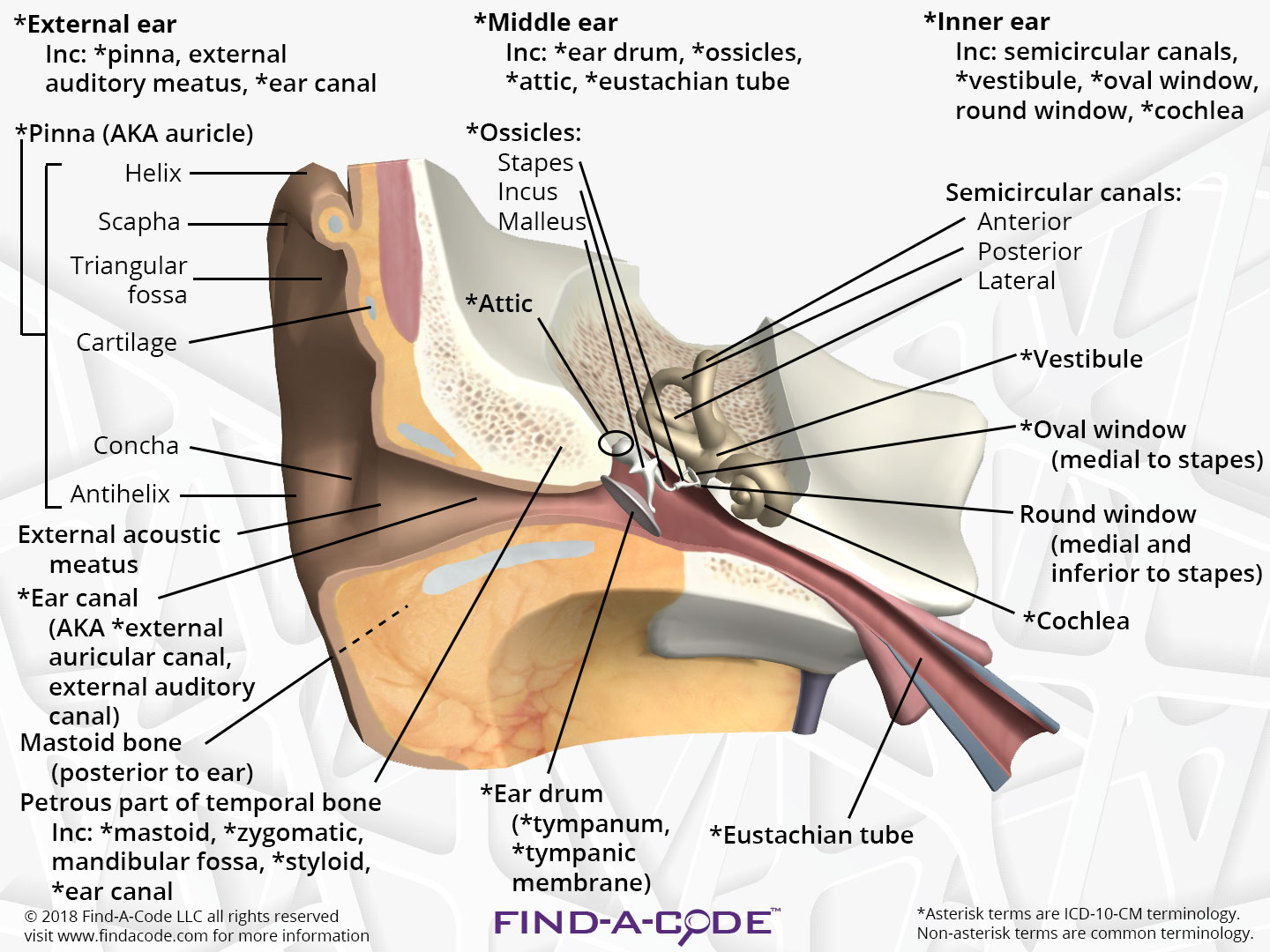 ###
Questions, comments?
If you have questions or comments about this article please contact us. Comments that provide additional related information may be added here by our Editors.
Latest articles: (any category)
To Our Codapedia Friends!
July 30th, 2020 - Christine Woolstenhulme, QCC, QMCS, CPC, CMRS
Codapedia friends, come and join us at Find-A-Code - a core product of innoviHealth! The information found on Codapedia comes from our sister company, Find-A-Code. If you do not already have a subscription with the greatest online coding encyclopedia, call us and get signed up today. We are offering a ...
OIG Report Highlights Need to Understand Guidelines
July 28th, 2020 - Wyn Staheli, Director of Research
A new OIG report once again highlights the necessity for organizations to fully understand requirements for reporting services and having proper documentation. The types of problems addressed in this report are ongoing issues for multiple types of services and specialties and for many different payers.
Office of Inspector General Says Medicare Advantage Organizations are Denying Services Inappropriately
July 21st, 2020 - Aimee Wilcox
We attended the recent virtual RISE National Conference and had the opportunity to listen to presenters share their knowledge about risk adjustment and HCC reporting and data validation. Among the presenters were representatives from the Office of Inspector General (OIG), who presented findings from encounter data from 2012-2016. They began ...
Use the Correct Diagnosis Codes and Revenue Codes to Get Paid for PAD Rehab
July 15th, 2020 - Christine Woolstenhulme, QCC, QMCS, CPC, CMRS
The initial treatment in rehabilitation for patients suffering from Intermittent Claudication (IC) is Supervised Exercise Therapy (SET) for Symptomatic Peripheral Artery Disease (PAD).  Rehabilitation using SET involves the use of intermittent walking exercise, which alternates periods of walking to moderate-to-maximum claudication, with rest.   When reporting 93668 for peripheral arterial disease rehabilitation the following ...
New Name Same Great Product! "HCC Plus"
July 14th, 2020 - Find-A-Code
Hello HCC Customers! We have made a change in name only to our HCC subscription. The new subscription is now called "HCC Plus". Keep in mind there have been no changes to the product. Using your subscription along with the risk adjustment calculator will ensure you stay current with...
Are NCCI Edits Just for Medicare?
July 14th, 2020 - Christine Woolstenhulme, QCC, QMCS, CPC, CMRS
The National Correct Coding Initiative (NCCI) edits were developed by CMS to help promote proper coding and control improper coding that leads to incorrect payments with part B claims. It is important to understand that NCCI edits do not include every possible code combination or every type of un-bundling combination. With that ...
Payment Adjustment Rules for Multiple Procedures and CCI Edits
July 9th, 2020 - Christine Woolstenhulme, QCC, QMCS, CPC, CMRS
Surgical and medical services often include work that is required to be done prior to a procedure and post-procedure. When there are multiple procedures done by the same physician, group, or another qualified healthcare professional on the same day, the pre and post work is only required once. Therefore, CMS ...