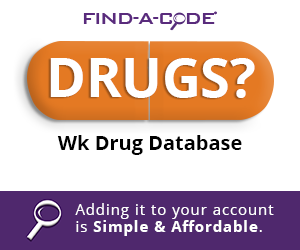 Dental Offices - Billing Medical Insurance for covered procedures
September 12th, 2016 - Christine Taxin
---
If your dental office isn't billing medical insurance for certain procedures, you're missing out on an important way of serving your patients and expanding your practice. Currently, only about 64% of Americans are covered by a dental insurance plan. But the Affordable Care Act requires nearly 100% of Americans to be covered by some sort of medical insurance.
That means that 36% of your patients may be paying out of pocket for procedures that insurance can cover. Besides, even most dental plans don't fully cover every in-office procedure. Billing medical insurance makes your treatments more affordable, improves the dental health and financial security of your patients, and attracts new patients to your practice. You need to offer this service to your patients.
Many offices resist diving into medical billing because it seems mysterious and complicated. However, once you and your staff learn the basics to cross-coding, the process becomes routine. The big barrier is that initially, you have to learn a whole new way of talking about the work you do for your patients.
Medical Coding is the Language Insurers Speak
When you're billing dental insurance, you basically just need a code for the procedure done. Most dental insurance plans cover certain procedures and not others. The 'why' of the root canal is never discussed. The insurer assumes that the reason you performed a certain procedure was that the patient needed it.

When you deal with medical insurance, procedures are only covered because they're recognized treatments for certain conditions. So, for instance, 'tooth extraction' isn't covered in a vacuum, but it is covered as a treatment for the condition 'abscessed tooth.' It may seem like a petty distinction, but providing a clear reason for the treatment lets insurers see that the treatment was medically necessary. Without treatment, the abscessed tooth would impact a patient's health. Meanwhile, someone who had a tooth extracted for purely cosmetic issues would not be able to receive medical coverage for the extraction, because the extraction wasn't medically necessary.
Medical cross-coding for dental procedures is a way for you to translate what you did into a language that medical insurers will understand. When you bill medical insurers, you need an ICD-10 code and a CPT code. The CPT code tells what procedure you performed. "This is what I did." The ICD-10 code explains what underlying condition you were trying to address. "This is why I did it."
The World of Necessary Medical Treatments
Once you and your staff learn how to use these codes, you begin to see that many dental procedures actually result from medical conditions or are used to prevent and treat existing medical conditions. For instance, periodontitis cancause higher blood sugar levels in diabetics. Meanwhile, treating gum disease can help diabetics maintain healthy blood sugar. That means that treatment of gum disease in a diabetic patient is actually related to their diabetes diagnosis and is a medically necessary treatment for controlling their diabetes.
In addition to dental treatments related to chronic conditions like diabetes, heart disease, and cancer, medical insurance also covers:
-Most tooth extractions
-Anything related to an infection
-Treatment for TMJ
-CT Scans
-Sleep Apnea Treatments
-Treatments that result from collaboration with a medical doctor.
The key is to use the language of the medical insurance industry and to carefully document which health problem you plan to treat with the procedure.
Top-Notch Training is a Must
Does this mean that you can just grab the book of ICD-10 codes and tell your staff to start billing medical insurancetomorrow? Of course not. Under ICD-10, there are more than 69,000 different diagnostic codes and more than 70,000 different procedure codes.
If you've ever had to unravel one of your own medical bills, you probably realize that medical insurance companies are very fussy about how diagnoses and treatments are coded. One tiny mistake, and they'll refuse to pay until the coding error is corrected. If you're lucky, they may tell you where the coding error is, but otherwise you have to sort it out yourself. Poor coding is worse than not coding at all, because it will eat up staff time and waste money.
Before you start medical billing, you need to prepare for a period of staff training. However, training doesn't have to be painful. With Links2Success, I've successfully trained many office staffs in medical cross-coding, medical insurance billing, and how to document diagnosis and treatment. This training isn't just for billing staff. You and your hygienists also need to understand how it works.
While your staff may initially balk at learning a new skill, it actually makes them more valuable employees and gives them more career options down the road. Best of all, it will help you provide excellent care to more of your patients. As we learn more about chronic diseases and how oral health affects systemic health conditions, dental care and medical care will become even more closely intertwined. Get ready for the future, and learn how to cross-code for medical insurance billing.
###
Questions, comments?
If you have questions or comments about this article please contact us. Comments that provide additional related information may be added here by our Editors.
Latest articles: (any category)
Reporting Modifiers 76 and 77 with Confidence
April 18th, 2023 - Aimee Wilcox
Modifiers are used to indicate that a procedure has been altered by a specific circumstance, so you can imagine how often modifiers are reported when billing medical services. There are modifiers that should only be applied to Evaluation and Management (E/M) service codes and modifiers used only with procedure codes. Modifiers 76 and 77 are used to identify times when either the same provider or a different provider repeated the same service on the same day and misapplication of these modifiers can result in claim denials.
Five Documentation Habits Providers Can Use Implement to Improve Evaluation & Management (E/M) Scoring
April 11th, 2023 - Aimee Wilcox
Provider education on E/M coding updates is vital to the success of any organization, but how do you whittle down the massive information into bite-sized pieces the providers can learn in just a few minutes? Check out the five steps we have identified to teach providers in just a few minutes that can significantly impact and improve coding outcomes.
Second Quarter 2023 Updates are Different This Year
April 6th, 2023 - Wyn Staheli
The second quarter of 2023 is NOT business as usual so it is important to pay attention to ensure that organizational processes and training take place to avoid mistakes. Not only have ICD-10-CM coding updates been added to the usual code set updates (e.g., CPT, HCPCS, ICD-10-PCS), but the end of the COVID-19 Public Health Emergency will bring about changes that will also take place during the quarter (but not on April 1, 2023.
7 Measures Developed by the HHS Office of Inspector General (OIG) to Identify Potential Telehealth Fraud
March 28th, 2023 - Aimee Wilcox
A recent review of telehealth services reported in Medicare claims data during the pandemic where these seven measures for identifying suspected fraud, waste, and abuse were applied, revealed more than a thousand Medicare providers potentially committed fraud during this period. What are the measures the OIG applied during their review, and how will that impact future telehealth guidelines moving forward?
MUEs and Bilateral Indicators
March 23rd, 2023 - Chris Woolstenhulme
MUEs are used by Medicare to help reduce improper payments for Part B claims. This article will address the use of the National Correct Coding Initiative (NCCI) and Medically Unlikely Edits (MUEs) and how they are used by CMS.
It is True the COVID-19 PHE is Expiring
March 16th, 2023 - Raquel Shumway
The COVID-19 PHE is Expiring, according to HHS. What is changing and what is staying the same? Make sure you understand how it will affect your practice and your patients.
Billing Process Flowchart
March 2nd, 2023 -
The Billing Process Flowchart (see Figure 1.1) helps outline the decision process for maintaining an effective billing process. This is only a suggested work plan and is used for demonstration purposes to illustrate areas which may need more attention in your practice's policies and...