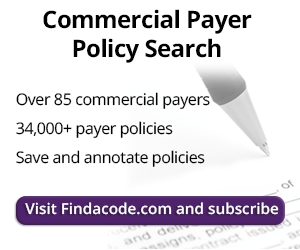 Diathermy eg Microwave Use and Documentation
January 4th, 2018 - Find-A-Code
0 Votes -

Sign in

to vote or comment.
---
According to CGS Administrators, the objective of these treatments is to cause vasodilation and relieve pain from muscle spasm. Because heating is accomplished without physical contact between the modality and the skin, it can be used even if skin is abraded, as long as there is no significant edema.
Diathermy achieves a greater rise in deep tissue temperature than microwave. As diathermy is considered a deep heat treatment, careful consideration should be given to the size, location and depth of the tissue the diathermy is intended to heat. For example, it may not be appropriate to perform diathermy treatment to the wrist or hand as most intended tissues would be considered superficial and the area is relatively small.
Diathermy may be indicated when a large area of deep tissues requires heat. It would not be reasonable and necessary to perform both thermal ultrasound and diathermy to the same region of the body in the same visit as both are considered deep heat modalities.
Pulsed wave diathermy is covered for the same conditions and to the same extent as standard diathermy. (CMS Publication 100-03, Medicare National Coverage Determinations (NCD) Manual, Section 150.5)

Both standard and pulsed wave diathermy are contraindicated in the following settings:
Malignancy;
Sensory loss; Tuberculosis;
Metallic implants or foreign bodies;
Pregnancy;
Application over moist dressings; Ischemic areas or arteriosclerosis;
Thromboangiitis obliterans;
Phlebitis;
Cardiac pacemakers or other such implanted devices (e.g. pain pumps);
Contact lenses or other ocular use;
Metal-containing intrauterine contraceptive devices;
Metal in contact with skin (eg, watches, belt buckles, jewelry);
Use over epiphyseal areas of developing bones;
Active menses;
In addition, extreme care must be used with pediatric or geriatric patients.

Diathermy is not considered reasonable and necessary for the treatment of asthma, bronchitis, or any other pulmonary condition. (CMS Publication 100-03, Medicare National Coverage Determinations (NCD) Manual, Section 240.3) Microwave is not a covered service.

Only 1 unit of CPT code 97024 is covered per date of service. If no objective and/or subjective improvement are noted after 6 treatments, a change in treatment plan (alternative strategies) should be implemented, or documentation should include the therapist's rationale for continued diathermy. Documentation must clearly support the need for diathermy more than 12 visits.
Supportive Documentation Recommendations for 97024
Area(s) being treated
Objective clinical findings/measurements to support the need for a deep heat treatment
Subjective findings to include pain ratings, pain location, activities which increase or decrease pain, effect on function, etc.
###
Questions, comments?
If you have questions or comments about this article please contact us. Comments that provide additional related information may be added here by our Editors.
Latest articles: (any category)
​​Polysomnography Services Under OIG Scrutiny
September 2nd, 2021 - Raquel Shumway
The OIG conducted a study dated June 2019 wherein they indicated that there were approximately $269 million in overpayments for polysomnography services for the period of 2014 through 2015. According to the OIG "These errors occurred because the CMS oversight of polysomnography services was insufficient to ensure that providers complied with Medicare requirements and to prevent payment of claims that didn't meet those requirements." So what are those requirements?
Medicare Advantage - The Fastest Growing Government-Funded Program Undergoing Multiple Fraud Investigations
August 16th, 2021 - Aimee Wilcox, CPMA, CCS-P, CST, MA, MT, Director of Content
Medicare Advantage is the fastest growing form of government-funded healthcare and the rate of fraud within this segment has come under increased scrutiny. Funding is determined by the health status of each beneficiary; therefore, accurate coding based on detailed documentation makes the medical record vital to the process because some ...
Billing Dental Implants under Medical Coverage
August 12th, 2021 - Christine Woolstenhulme, QCC, QMCS, CPC, CMRS
Implants can be costly to the patient and the provider, and it is crucial to understand how to bill a patient's medical insurance to ensure there is adequate coverage for the best treatment. Implants are commonly billed in a dental office under a patient's medical benefits.    Implants could be considered ...
New Codes for COVID Booster Vaccine & Monoclonal Antibody Products
August 10th, 2021 - Wyn Staheli, Director of Research
New codes have been announced for the COVID-19 booster vaccine, Novavax vaccine, and monoclonal antibody treatment.
Medicare's ABN Booklet Revised
July 29th, 2021 - Wyn Staheli, Director of Research
The "Medicare Advance Written Notices of Non-coverage" booklet, published by CMS's Medicare Learning Network, was updated. This article discusses the changes to this booklet regarding the use of the ABN.
Chronic Pain Coding Today & in the Future
July 19th, 2021 - Wyn Staheli, Director of Research
Properly documenting and coding chronic pain can be challenging. As is commonly the case with many conditions, over the years, there has been a shift in the identification of different types of pain, including chronic pain. Understanding where we are now and where we are going will help your organization prepare for the future by changing documentation patterns now.
How Does Global and Professional Direct Contracting (GPDC) Affect Risk Adjustment?
July 15th, 2021 - Aimee Wilcox, CPMA, CCS-P, CST, MA, MT, Director of Content
CMS recently announced the 53 Direct Contracting Entities (DCEs) that will be participating in the April 1, 2021 through December 31, 2021 Global and Professional Direct Contracting (GPDC) Model. Among those participating is Clover Health Partners, who runs an in-home primary care program that has the potential to help Medicare ...