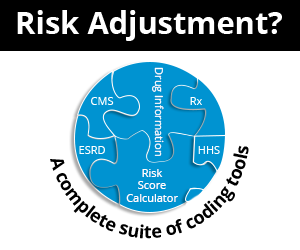 Diathermy eg Microwave Use and Documentation
January 4th, 2018 - Find-A-Code
0 Votes -

Sign in

to vote or comment.
---
According to CGS Administrators, the objective of these treatments is to cause vasodilation and relieve pain from muscle spasm. Because heating is accomplished without physical contact between the modality and the skin, it can be used even if skin is abraded, as long as there is no significant edema.
Diathermy achieves a greater rise in deep tissue temperature than microwave. As diathermy is considered a deep heat treatment, careful consideration should be given to the size, location and depth of the tissue the diathermy is intended to heat. For example, it may not be appropriate to perform diathermy treatment to the wrist or hand as most intended tissues would be considered superficial and the area is relatively small.
Diathermy may be indicated when a large area of deep tissues requires heat. It would not be reasonable and necessary to perform both thermal ultrasound and diathermy to the same region of the body in the same visit as both are considered deep heat modalities.
Pulsed wave diathermy is covered for the same conditions and to the same extent as standard diathermy. (CMS Publication 100-03, Medicare National Coverage Determinations (NCD) Manual, Section 150.5)

Both standard and pulsed wave diathermy are contraindicated in the following settings:
Malignancy;
Sensory loss; Tuberculosis;
Metallic implants or foreign bodies;
Pregnancy;
Application over moist dressings; Ischemic areas or arteriosclerosis;
Thromboangiitis obliterans;
Phlebitis;
Cardiac pacemakers or other such implanted devices (e.g. pain pumps);
Contact lenses or other ocular use;
Metal-containing intrauterine contraceptive devices;
Metal in contact with skin (eg, watches, belt buckles, jewelry);
Use over epiphyseal areas of developing bones;
Active menses;
In addition, extreme care must be used with pediatric or geriatric patients.

Diathermy is not considered reasonable and necessary for the treatment of asthma, bronchitis, or any other pulmonary condition. (CMS Publication 100-03, Medicare National Coverage Determinations (NCD) Manual, Section 240.3) Microwave is not a covered service.

Only 1 unit of CPT code 97024 is covered per date of service. If no objective and/or subjective improvement are noted after 6 treatments, a change in treatment plan (alternative strategies) should be implemented, or documentation should include the therapist's rationale for continued diathermy. Documentation must clearly support the need for diathermy more than 12 visits.
Supportive Documentation Recommendations for 97024
Area(s) being treated
Objective clinical findings/measurements to support the need for a deep heat treatment
Subjective findings to include pain ratings, pain location, activities which increase or decrease pain, effect on function, etc.
###
Questions, comments?
If you have questions or comments about this article please contact us. Comments that provide additional related information may be added here by our Editors.
Latest articles: (any category)
CMS and HHS Tighten Enrollment Rules and Increase Penalties
October 1st, 2019 - Wyn Staheli, Director of Research
This ruling impacts what providers and suppliers are required to disclose to be considered eligible to participate in Medicare, Medicaid, and Children's Health Insurance Program (CHIP). The original proposed rule came out in 2016 and this final rule will go into effect on November 4, 2019. There have been known problems ...
Federal Workers Compensation Information
October 1st, 2019 - Wyn Staheli, Director of Research
When federal employees sustain work-related injuries, it does not go through state workers compensation insurance. You must be an enrolled provider to provide services or supplies. The following are some recommended links for additional information about this program. Division of Federal Employees' Compensation (DFEC) website Division of Federal Employees' Compensation (DFEC) provider ...
E-Health is a Big Deal in 2020
September 16th, 2019 - Chris Woolstenhulme, QCC, CMCS, CPC, CMRS
The new 2020 CPT codes are on the way! We are going to see 248 new codes, 71 deletions, and 75 revisions. Health monitoring and e-visits are getting attention; 6 new codes play a vital part in patients taking a part in their care from their own home. New patient-initiated ...
Chiropractic 2020 Codes Changes Are Here
September 9th, 2019 - Wyn Staheli, Director of Research
There are some interesting coding changes which chiropractic offices will want to know about. Are codes that you are billing changing?
Q/A: Is the Functional Rating Index by Evidence-Based Chiropractic Valid?
September 9th, 2019 - Wyn Staheli, Director of Research
Question Is the Functional Rating Index, from the Institute of Evidence-Based Chiropractic, valid and acceptable? Or do we have to use Oswestry and NDI? Answer You can use any outcome assessment questionnaire that has been normalized and vetted for the target population and can be scored so you can compare the results from ...
List of Cranial Nerves
September 3rd, 2019 - Find-A-Code
Cranial nerves are involved with some of our senses such as vision, hearing and taste, others control certain muscles in the head and neck. There are twelve pairs of cranial nerves that lead from the brain to the head, neck and trunk. Below is a list of Cranial Nerves and ...
So How Do I Get Paid for This? APC, OPPS, IPPS, DRG?
August 21st, 2019 - Chris Woolstenhulme, QCC, CMCS, CPC, CMRS
You know how to find a procedure code and you may even know how to do the procedure, but where does the reimbursement come from?  It seems to be a mystery to many of us, so let's clear up some common confusion and review some of the main reimbursement systems.  One of the ...