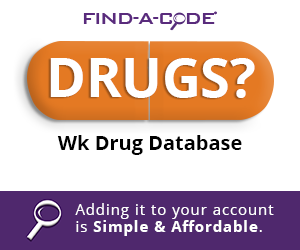 How to Manage a Hospital, 101
May 1st, 2013 - Robert Jordshaugen
0 Votes -

Sign in

to vote or comment.
---
CEO - stop "Making decisions." If the data and metrics are correct, the decisions are self evident. Spend time instead developing your team, your culture of communication, and ensuring that you are measuring the right activities.
Stop managing departments and start managing patients. The silos in the hospitals are not sustainable. Measure the collected revenues and incurred incremental costs for the entire patient experience, and use this as the basis for investment decisions. Empower the department directors to manage their departments and be responsible for the outcomes.
Stop micromanaging. Hold clinical department directors accountable for percent of collected revenue, but make sure they have the tools and training to be effective. Use activity based costing to measure impact of the next patient through the door. Measure the entire interaction, not individual departments. Use this as a way to measure the economic impact of EMR.
Make the CFO responsible for measurements, not for revenue cycle. The revenue cycle falls to the COO or operations director. The person who counts the outcomes cannot simultaneously attempt to deliver results - conflict of interest.
"Who is my customer and what is my product" is the question every person needs to ask. Hospitals have skewed understanding of which activities are profitable, when they need to ask which patients are profitable. Believing that radiology is profitable and the ED is not is ridiculous if 50% of radiology patients come from the ED. Understand the lifetime value of each patient.
Get rid of the budgeting process. Use forecasting, have the department directors be accountable for labor productivity. Stop forcing people to overestimate needs in anticipation of budget cuts. We micromanage the small stuff and have to got the CEO for a necessary purchase, but end up hiring too many people in anticipation of layoffs.
Pre-register everybody that you know is coming. Why are we still stacking people in waiting areas? Use MSE to get the non-emergent patients out of the ED. Fill excess capacity. Stop overloading the schedules and making everyone wait forever in the morning, while having clinical people sitting around in the afternoon.
Build teams. Drop the politics. Work together. Get rid of silos.
Making these and some other changes led to a 15% increase in collected revenue in a small hospital in a bad local economy in 2009. 35 Bed hospital lost $3 million from operations in 08, broke even 09. Profits in 09 exceeded $2M over loss in 08. Not one layoff, change of accounting, change of contracts, or of patient mix, except higher percentage of self pay and Medicaid.
It is possible.
###
Questions, comments?
If you have questions or comments about this article please contact us. Comments that provide additional related information may be added here by our Editors.
Latest articles: (any category)
Medicare Updates -- SNF, Neurostimulators, Ambulance Fee Schedule and more (2022-10-20)
October 27th, 2022 - CMS - MLNConnects
Skilled Nursing Facility Provider Preview Reports: Review by November 14 - Help Your Patients Make Informed Health Care Decisions - Ambulance Fee Schedule: CY 2023 Ambulance Inflation Factor & Productivity Adjustment - Compliance - Implanted Spinal Neurostimulators: Document Medical Records - Claims, Pricers, & Codes...
2023 Evaluation & Management Updates Free Webinar
October 24th, 2022 - Aimee Wilcox
Congratulations on a successful 2021 implementation of the Evaluation and Management (E/M) changes! That was a big change, but now an even bigger change is headed your way for inpatient and all other E/M categories. How great is it that almost all of the E/M categories will now be scored based on medical decision making (MDM) or total provider time? Standardized scoring and one set of E/M guidelines has the potential of bringing about a change or improvement of provider fatigue due to over regulation and documentation burden.
Are Leading Queries Prohibited by Law or Lore?
October 13th, 2022 - Erica E. Remer
AHIMA released its CDI Practice Brief Monday. At Yom Kippur services, I found myself thinking about the question Dr. Ronald Hirsch posed to me the day before. My rabbi was talking in her sermon about the difference between halacha and minhag. Halacha is law; it is the prescriptions...
2023 ICD-10-CM Guideline Changes
October 13th, 2022 - Chris Woolstenhulme
View the ICD-10-CM Guideline Changes for 2023 Chapter 19 (Injury, poisoning, and certain other consequences of external causes [S00-T88])The guidelines clarify that coders do not need to see a change in the patient's condition to assign an underdosing code. According to the updated guidelines, "Documentation that the patient is taking less ...
Z Codes: Understanding Palliative Care and Related Z Codes
October 11th, 2022 - Gloryanne Bryant
Palliative care is often considered to be hospice and comfort care. Palliative care is sometimes used interchangeably with "comfort care" and then again sometimes with "hospice care."  But these terms do have slightly different meanings and sometimes the meaning varies depending on who is stating it. The National...
2023 ICD-10-CM Code Changes
October 6th, 2022 - Christine Woolstenhulme, CPC, CMRS, QCC, QMCS
In 2022 there were 159 new codes; the 2023 ICD-10-CM code update includes 1,176 new, 28 revised, and 287 deleted codes, a substantial change from last year. The 2023 ICD-10-CM codes are to be used for discharges from October 1, 2022 through September 30, 2023, and for patient encounters from ...
Yes, You Have What It Takes To Lead Your Practice And Your Profession
September 20th, 2022 - Kem Tolliver
If you've been in any healthcare role for more than two years, you've seen quite a bit of change. And guess what, it's not over. We are living and working in uncertain times. This climate requires each of us to step outside of our comfort zones to lead exactly where we stand. It's not required of one to have a "title" to lead. What is required, however, is a willingness to trust your instincts, look for answers and rely on your team.