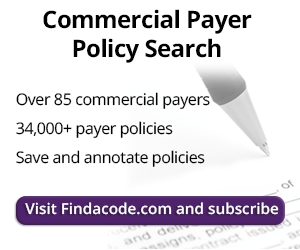 New CPT® Codes Approved for COVID-19 Antibody Identification
April 15th, 2020 - Aimee Wilcox, CPMA, CCS-P, CST, MA, MT, Director of Content
0 Votes -

Sign in

to vote or comment.
---
On April 10, 2020, the American Medical Association approved and published a revision of code 86318 and added two new codes 86328 and 86769 for reporting Coronavirus [COVID-19] antibody testing. The descriptions for these codes are as follows:
86318 Immunoassay for infectious agent antibody(ies), qualitative or semiquantitative, single step method (eg, reagent strip);
86328 ; severe acute respiratory syndrome coronavirus 2 (SARS-CoV-2)(Coronavirus disease [COVID-19])
86769 Antibody; severe acute respiratory syndrome coronavirus 2 (SARS-CoV-2)(Coronavirus disease [COVID-19])
The revision changes 86318 to a parent code describing single-step antibody testing (e.g., reagent strip). It then lists beneath it 86328 to identify single-step antibody testing (e.g., reagent strip) specific to SARS-CoV-2 or the Coronavirus [COVID-19] antibodies. Code 86769 was added to report a multi-step, more in-depth test for the same antibodies.
To clarify, antigens are the unique molecules of pathogens (e.g., bacteria, viruses). When a virus enters the body the immune system signals antibodies (a protein produced mostly by plasma cells) to attach themselves to the antigens and systematically destroy them. Immunoglobulin G (IgG) and immunoglobulin M (IgM) are two known antibodies that when present in testing provide information on what is occurring in the body. IgG is found in all bodily fluids and protects against infections while IgM is found mostly in lymphatic fluids and blood serum or plasma and is the first antibody made by the body to fight off a new infection. The presence of these antibodies helps identify a positive COVID-19 result.
The two most recent codes the AMA approved for this type of testing include:
86328, which uses a blood serum or plasma sample that is placed into a single well on a reagent strip with controls for IgG and IgM. The result is read optically (visually) and recorded in the patient's medical record.
86769, which uses a blood serum or plasma sample that is placed into a multi-well plate that is incubated and washed. It then has IgG and IgM antibodies added, and is incubated again before finally being measured using a microtiter plate reader. The results of this test are measured and require interpretation and a separate report by a physician.
Antibody testing is not the only method used for identifying a patient infected with SARS-CoV-2. Another new code that was approved for reporting and became effective on March 13, 2020, is:
87635 Infectious agent detection by nucleic acid (DNA or RNA); severe acute respiratory syndrome coronavirus 2 (SARS-CoV-2) (Coronavirus disease [COVID-19])
This type of testing includes reverse transcription quantitative polymerase chain reaction (RT-qPCR) or amplified probe technique. In order to perform the test, a sample from the nasopharyngeal or oropharyngeal area must be collected, which is done by inserting a long cotton swab into the area where the nose meets the throat (nasopharyngeal space) and swabbing the area to collect viral RNA cells for testing. This method, although noninvasive (not cutting into the body), is very uncomfortable for the patient.
Due to the virus' atypically long incubation period (the time from exposure to becoming symptomatic), nasopharyngeal swab testing hasn't necessarily been the best testing method. Consequently, a number of "false negative" test results have occurred due to:
the timing of the test (start of the infection vs. onset of symptoms)
the sampling technique used (which varies from nurse to nurse), and
whether or not enough viral RNA was collected for the test
While these testing methods (87635, 86328, 86769) are all different, sometimes a combination of them is required to ensure accurate test results. As with any new codes added during the year, they will not be included in the current (2020) CPT® codebook but will be in the 2021 edition. Please note that code 87635 was effective as of March 13, 2020, but revised code 86318 and new codes 86328 and 86769 are effective as of April 10, 2020.
The AMA has provided clinical examples for the use of these codes in their "CPT Assistant Special Edition" and "CPT Assistant Special Edition: April Update," which are useful in ensuring proper code assignment. Also, don't forget to assign the proper ICD-10-CM codes as well, which is discussed in the article "Understanding the New Codes for Testing & Reporting COVID-19 Coronavirus (SARS-CoV-2)" and "ICD-10-CM Official Coding and Reporting Guidelines UPdated for COVID-19."
###
Questions, comments?
If you have questions or comments about this article please contact us. Comments that provide additional related information may be added here by our Editors.
Latest articles: (any category)
Coding Lesions and Soft Tissue Excisions
April 29th, 2021 - Christine Woolstenhulme, QCC, QMCS, CPC, CMRS
There are several considerations to be aware of before assigning a code for lesions and soft tissue excisions. The code selection will be determined upon the following: Check the pathology reports, if any, to confirm Morphology (whether the neoplasm is benign, in-situ, malignant, or uncertain) Technique Topography (anatomic location) The size Tissue Level Type of closure required Layers ...
58% of Improper Payments due to Medical Necessity for Ventilators
April 29th, 2021 - Christine Woolstenhulme, QCC, QMCS, CPC, CMRS
Proper documentation not only protects the provider, the payer, and the patient, it protects the integrity of the entire healthcare system. When it comes to coverage and documentation for durable medical, the DMEPOS supplier and staff must be familiar with the National and Local Coverage Determinations (NCDs and LCDs) as these are ...
ICD-11 — What's Happening?
April 20th, 2021 - Wyn Staheli, Director of Research
ICD-11 is officially released, but what does that mean for diagnosis coding in the United States? What's really different? This article discusses what has been happening with ICD-11, some interesting things to note about it, as well as links to other important information.
How to Combat COVID-Related Risk Adjustment Losses with the Medicare Annual Wellness Exam
April 12th, 2021 - Aimee Wilcox, CPMA, CCS-P, CST, MA, MT, Director of Content
Identifying new ways to encourage Medicare beneficiaries to schedule and attend their Annual Wellness Exam (AWE) can be difficult, but the Open Enrollment period is a prime time for every payer to identify new beneficiaries and provide a reminder to both new and existing patients that this preventive service does ...
Failure to Follow Payer's Clinical Staff Rules Costs Provider $273K
April 12th, 2021 - Wyn Staheli, Director of Research
Clinical staff (e.g., LPN, RN, MA) provide essential services which allow providers to leverage their time and improve reimbursement opportunities and run their practices more efficiently. There is, however, an ongoing question of how to appropriately bill for clinical staff time. This is really a complex question which comes down to code descriptions, federal or state licensure, AND payer policies. Failure to understand licensing and payer policies led a Connecticut provider organization down a path that ended in a $273,000 settlement with both federal and state governments.
Properly Reporting Imaging Overreads (Including X-Rays)
April 8th, 2021 - Aimee Wilcox CPMA, CCS-P, CST, MA, MT and Wyn Staheli, Director of Content Research
hile many provider groups offer some imaging services in their offices, others may rely on external imaging centers. When the provider reviews images performed by an external source (e.g., independent imaging center), that is typically referred to as an overread or a re-read. Properly reporting that work depends on a variety of factors as discussed in this article.
How Social Determinants of Health (SDOH) Data Enhances Risk Adjustment
March 31st, 2021 - Aimee Wilcox, CPMA, CCS-P, CST, MA, MT, Director of Content
The role of SDOH in overall patient care and outcomes has become a more common topic of discussion among healthcare providers, payers, and policymakers alike. All are attempting to identify and collect SDOH and correlate the data to patient management which is increasingly seen as necessary to address certain health disparities and identify exactly how SDOH affects patient health outcomes. Learn how to address this important subject.