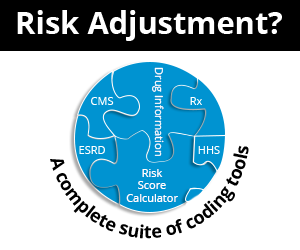 New CPT® Codes Approved for COVID-19 Antibody Identification
April 15th, 2020 - Aimee Wilcox, CPMA, CCS-P, CST, MA, MT, Director of Content
---
On April 10, 2020, the American Medical Association approved and published a revision of code 86318 and added two new codes 86328 and 86769 for reporting Coronavirus [COVID-19] antibody testing. The descriptions for these codes are as follows:
86318 Immunoassay for infectious agent antibody(ies), qualitative or semiquantitative, single step method (eg, reagent strip);
86328 ; severe acute respiratory syndrome coronavirus 2 (SARS-CoV-2)(Coronavirus disease [COVID-19])
86769 Antibody; severe acute respiratory syndrome coronavirus 2 (SARS-CoV-2)(Coronavirus disease [COVID-19])
The revision changes 86318 to a parent code describing single-step antibody testing (e.g., reagent strip). It then lists beneath it 86328 to identify single-step antibody testing (e.g., reagent strip) specific to SARS-CoV-2 or the Coronavirus [COVID-19] antibodies. Code 86769 was added to report a multi-step, more in-depth test for the same antibodies.
To clarify, antigens are the unique molecules of pathogens (e.g., bacteria, viruses). When a virus enters the body the immune system signals antibodies (a protein produced mostly by plasma cells) to attach themselves to the antigens and systematically destroy them. Immunoglobulin G (IgG) and immunoglobulin M (IgM) are two known antibodies that when present in testing provide information on what is occurring in the body. IgG is found in all bodily fluids and protects against infections while IgM is found mostly in lymphatic fluids and blood serum or plasma and is the first antibody made by the body to fight off a new infection. The presence of these antibodies helps identify a positive COVID-19 result.
The two most recent codes the AMA approved for this type of testing include:
86328, which uses a blood serum or plasma sample that is placed into a single well on a reagent strip with controls for IgG and IgM. The result is read optically (visually) and recorded in the patient's medical record.
86769, which uses a blood serum or plasma sample that is placed into a multi-well plate that is incubated and washed. It then has IgG and IgM antibodies added, and is incubated again before finally being measured using a microtiter plate reader. The results of this test are measured and require interpretation and a separate report by a physician.
Antibody testing is not the only method used for identifying a patient infected with SARS-CoV-2. Another new code that was approved for reporting and became effective on March 13, 2020, is:
87635 Infectious agent detection by nucleic acid (DNA or RNA); severe acute respiratory syndrome coronavirus 2 (SARS-CoV-2) (Coronavirus disease [COVID-19])
This type of testing includes reverse transcription quantitative polymerase chain reaction (RT-qPCR) or amplified probe technique. In order to perform the test, a sample from the nasopharyngeal or oropharyngeal area must be collected, which is done by inserting a long cotton swab into the area where the nose meets the throat (nasopharyngeal space) and swabbing the area to collect viral RNA cells for testing. This method, although noninvasive (not cutting into the body), is very uncomfortable for the patient.
Due to the virus' atypically long incubation period (the time from exposure to becoming symptomatic), nasopharyngeal swab testing hasn't necessarily been the best testing method. Consequently, a number of "false negative" test results have occurred due to:
the timing of the test (start of the infection vs. onset of symptoms)
the sampling technique used (which varies from nurse to nurse), and
whether or not enough viral RNA was collected for the test
While these testing methods (87635, 86328, 86769) are all different, sometimes a combination of them is required to ensure accurate test results. As with any new codes added during the year, they will not be included in the current (2020) CPT® codebook but will be in the 2021 edition. Please note that code 87635 was effective as of March 13, 2020, but revised code 86318 and new codes 86328 and 86769 are effective as of April 10, 2020.
The AMA has provided clinical examples for the use of these codes in their "CPT Assistant Special Edition" and "CPT Assistant Special Edition: April Update," which are useful in ensuring proper code assignment. Also, don't forget to assign the proper ICD-10-CM codes as well, which is discussed in the article "Understanding the New Codes for Testing & Reporting COVID-19 Coronavirus (SARS-CoV-2)" and "ICD-10-CM Official Coding and Reporting Guidelines UPdated for COVID-19."
###
Questions, comments?
If you have questions or comments about this article please contact us. Comments that provide additional related information may be added here by our Editors.
Latest articles: (any category)
What's Going on with the COVID Vaccines Now?
May 4th, 2023 - Wyn Staheli
Keeping up with the changes to the COVID vaccines has certainly been a rollercoaster ride and we now have two new twists to this exciting ride. Buckle up and let's look at how this changes things.
Reporting Modifiers 76 and 77 with Confidence
April 18th, 2023 - Aimee Wilcox
Modifiers are used to indicate that a procedure has been altered by a specific circumstance, so you can imagine how often modifiers are reported when billing medical services. There are modifiers that should only be applied to Evaluation and Management (E/M) service codes and modifiers used only with procedure codes. Modifiers 76 and 77 are used to identify times when either the same provider or a different provider repeated the same service on the same day and misapplication of these modifiers can result in claim denials.
Five Documentation Habits Providers Can Use Implement to Improve Evaluation & Management (E/M) Scoring
April 11th, 2023 - Aimee Wilcox
Provider education on E/M coding updates is vital to the success of any organization, but how do you whittle down the massive information into bite-sized pieces the providers can learn in just a few minutes? Check out the five steps we have identified to teach providers in just a few minutes that can significantly impact and improve coding outcomes.
Second Quarter 2023 Updates are Different This Year
April 6th, 2023 - Wyn Staheli
The second quarter of 2023 is NOT business as usual so it is important to pay attention to ensure that organizational processes and training take place to avoid mistakes. Not only have ICD-10-CM coding updates been added to the usual code set updates (e.g., CPT, HCPCS, ICD-10-PCS), but the end of the COVID-19 Public Health Emergency will bring about changes that will also take place during the quarter (but not on April 1, 2023.
7 Measures Developed by the HHS Office of Inspector General (OIG) to Identify Potential Telehealth Fraud
March 28th, 2023 - Aimee Wilcox
A recent review of telehealth services reported in Medicare claims data during the pandemic where these seven measures for identifying suspected fraud, waste, and abuse were applied, revealed more than a thousand Medicare providers potentially committed fraud during this period. What are the measures the OIG applied during their review, and how will that impact future telehealth guidelines moving forward?
MUEs and Bilateral Indicators
March 23rd, 2023 - Chris Woolstenhulme
MUEs are used by Medicare to help reduce improper payments for Part B claims. This article will address the use of the National Correct Coding Initiative (NCCI) and Medically Unlikely Edits (MUEs) and how they are used by CMS.
It is True the COVID-19 PHE is Expiring
March 16th, 2023 - Raquel Shumway
The COVID-19 PHE is Expiring, according to HHS. What is changing and what is staying the same? Make sure you understand how it will affect your practice and your patients.