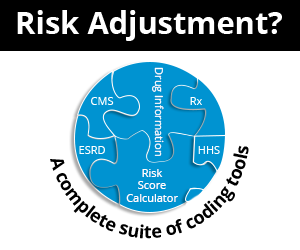 Reimbursement - Articles
VA- Reasonable Charges Rules, Notices, & Federal Register
October 21st, 2019 - Chris Woolstenhulme, QCC, CMCS, CPC, CMRS
Usual, customary and reasonable charges (UCR) are medical fees used when there are no contractual pricing agreements and used by certain healthcare plans and third-party payers to generate fair healthcare pricing. Where does Find-A-Code get their data for UCR? Find-A-Code offers UCR fees gathered...
So How Do I Get Paid for This? APC, OPPS, IPPS, DRG?
August 21st, 2019 - Chris Woolstenhulme, QCC, CMCS, CPC, CMRS
You know how to find a procedure code and you may even know how to do the procedure, but where does the reimbursement come from?  It seems to be a mystery to many of us, so let's clear up some common confusion and review some of the main reimbursement systems.  One of the ...
Q/A: I Submitted a Claim to the VA and it's Being Denied. Why?
April 1st, 2019 - Wyn Staheli, Director of Research
I submitted a claim to the VA and it's being denied. Why? There are several reasons why your claim might be denied by the Veterans Administration (VA). However, without more information about the claim itself (e.g., services billed), we can only provide the following general information about the VA and chiropractic ...
Understanding NCCI Edits
February 20th, 2019 - Aimee Wilcox, CPMA, CCS-P, CMHP, CST, MA, MT
Medicare creates and maintains the National Correct Coding Initiative (NCCI) edits and NCCI Policy Manual, which identify code pair edits. When performed on the same patient, on the same day, and by the same provider, the secondary code is considered an integral part of the primary code, and payment for ...
Proposed Rule: Expanded Telemedicine Benefits for Medicare Advantage Beneficiaries
February 14th, 2019 - Aimee Wilcox
Telemedicine continues its rise, with new technologies allowing for better communication and access to more aspects of healthcare than ever before. Each year Medicare has made strides, albeit small strides, in their telemedicine coverage while commercial payers continue to make great strides, constantly improving and expanding telemedicine service offerings to ...
Prior years: (click bar to view articles)
Article categories