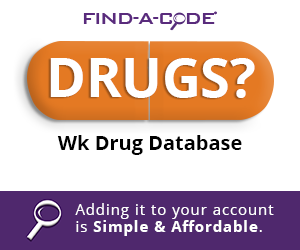 Are incident to services worth the risk
August 13th, 2018 - BC Advantage
0 Votes -

Sign in

to vote or comment.
---
Incident-to services allow non-physician practitioners (NPPs) such as nurse practitioners and physician assistants to bill under a supervising physician if they perform services that are incidental to a physician-created plan of care.
Incident-to billing offers two key benefits: First, the physician is reimbursed at 100% of the contracted rate with the payer, while NPPs typically are reimbursed at 80% or 85% of the contracted rate, so if an NPP can bill under the physician, the reimbursement is higher. Second, billing under the physician allows a non-credentialed NPP to see patients, barring any payer-specific rules that may require the NPP to be credentialed.
However, there are also two significant disadvantages to incident-to billing. First and foremost, the rules are difficult to follow and potentially disruptive to clinical workflow, as we will explore later in this tip; if the rules are not followed carefully, incident-to can be a major compliance risk. Second, the various commercial payers have different rules on incident-to services, and these may not be easily available for review.
Incident-to requirements
Let's start by going over the incident-to rules below.
A plan of care created by a physician. For services to be incidental to a physician's plan of care, there must first be that plan of care. Thus a physician must always first see the patient for a specific problem and create a plan of care, which then allows NPPs to see the patient for that same problem while following the plan of care.
No new patients or new problems. Obviously, given the requirement for an existing plan of care, incident-to does not apply to a new patient or an established patient presenting with a new problem. In such cases, the NPP must bill under his or her own identifier at the reduced rate, or the physician can take over the visit and perform the service without the NPP's involvement.
No change to plan of care. Even if the patient is established and the problem has a plan of care, incident-to rules require that the NPP make no changes to the plan of care. Even seemingly minor changes like adjusting a dosage, adding or removing a medication, or telling a patient when to take a drug constitutes a change to the plan of care – unless the plan specifically allows for such adjustments. If the plan of care must be changed, then the NPP must bill the visit or the physician must take over the visit and fully perform the service.
Direct supervision. Incident-to requires direct supervision. A physician must be present in the office suite though not necessarily in the exam room when the patient is seen. This physician does not have to be the same physician that established the plan of care, however this physician will be the billing physician for the incident-to service. A physician being present in the office suite and available to provide assistance or direction if needed is known as direct supervision. The documentation must identify the supervising (and therefore billing) physician.
Top incident-to questions
Now that we have reviewed the requirements for incident-to services, let's look at some of the most common questions that arise when dealing with incident-to.
Can minor procedures such injections be billed incident-to? Yes, Medicare rules state that: "Services and supplies commonly furnished in physicians' offices are covered under the incident to provision. Where supplies are clearly of a type a physician is not expected to have on hand in his/her office or where services are of a type not considered medically appropriate to provide in the office setting, they would not be covered under the incident to provision." This is from the Medicare Benefit Policy Manual, Chap. 15, Sec. 60.1.A. Most commercial payers that follow incident-to rules also include this provision, however if you have a specific service in mind it would be advisable to check with your specific payer.
Does the supervising physician have to be the physician who established care? No, any physician may offer direct supervision, not just the physician who created the plan of care being followed. However, the NPP must bill under the name and identifier of the supervising physician, so make sure the NPP isn't simply billing under the name of the establishing physician every time.
Can an NPP bill incident-to another NPP? Potentially, depending on the payer (some do not allow this), with limitations as to the specific types of NPPs. CMS says: "Medicare pays for services and supplies (including drug and biologicals which are not usually self-administered) that are furnished incident to a physician's or other practitioner's services," and then specifies that "For purposes of this section, 'physician' means physician or other practitioner (physician, physician assistant, nurse practitioner, clinical nurse specialist, nurse midwife, and clinical psychologist) authorized by the Act to receive payment for services incident to his or her own services." The citation is the Medicare Benefit Policy Manual, Chap. 15, Sec. 60.A and 60.B.
What about incident-to services in the inpatient setting? Incident-to services are a concept that apply to the outpatient setting only. Services that involve NPP care but are billed under a physician in the inpatient setting are known as "split/shared services" and follow a different and less restrictive set of rules. We will discuss the billing guidelines and documentation requirements for split/shared services in a future edition of The Business of Medicine.
Which commercial plans follow Medicare's incident-to rules? Given the vast number of different insurers at the state level, it would be impossible to provide much specific information in response. However the rules can be very different; for example Florida Medicaid simply allows ARNPs and PAs to bill under a physician's Medicaid number if direct supervision can be shown, regardless of new patients, plan of care, or changes to that plan. Another totally different example is Georgia BlueCross BlueShield, which states that incident-to billing is only allowed if the NPPs in question are not currently credentialed with their plan. Those who are must bill under their own name and identifier at a lower rate, and may not bill under a physician in any circumstance.
Conclusion: Is incident-to worth the compliance risk?
There's no question that incident-to services can offer flexibility and increased reimbursement when using NPPs in the outpatient setting. However, if you decide to bill under incident-to guidelines, you are electing to comply with a complex set of rules that vary by payer, and you must assume full responsibility for learning and following each payer's rules.
###
Questions, comments?
If you have questions or comments about this article please contact us. Comments that provide additional related information may be added here by our Editors.
Latest articles: (any category)
Coding for a Performance of an X-ray Service vs. Counting the Work as a Part of MDM
March 21st, 2022 - Stephanie Allard , CPC, CEMA, RHIT
When x-rays are audited on the same date as an E/M encounter we have one of three decisions to make about the work that went into the radiological exam when the practice owns x-ray equipment and does their own interpretations internally. First, we must determine whether the x-ray was...
Continuous Glucose Monitoring (CGM) Systems: Leveraging Everyday Tech to Enhance Diabetes Management
March 16th, 2022 - Susan Gatehouse, RHIT, CCS,CPC, AHIMA-Approved ICD-10-CM/PCS Trainer
However, is the coding for the treatment and management of diabetes being adequately captured? Diabetes mellitus (DM) affects over 400 million people worldwide. It is a chronic disease of inadequate control of blood levels of glucose that affects the body's ability to turn food into energy. Essentially, the...
ESRD Hemodialysis Hits Home with the New ETC Model
March 16th, 2022 - Aimee L. Wilcox, CPMA, CCS-P, CST, MA, MT
In 2021, two major ESRD programs became effective, essentially preparing to transform not only risk adjusted services, but also at-home dialysis, health equity among beneficiaries needing transplant services, and improved access to donor kidneys.
Refresh Your IV Hydration Coding Knowledge
March 16th, 2022 - Aimee L. Wilcox, CPMA, CCS-P, CST, MA, MT
Reporting IV infusion services can be complicated, especially when multiple infusions are reported in a single encounter. Take a few minutes to freshen up your knowledge on IV hydration coding with a review of the guidelines and a few coding scenarios.
Medicare Auditors Caught Double-Dipping
March 14th, 2022 - Edward Roche, PhD, JD
Overlapping extrapolations require providers to pay twice. Some Medicare auditors have been caught "double-dipping," the practice of sampling and extrapolating against the same set of claims. This is like getting two traffic tickets for a single instance of running a red light. This seedy practice doubles the amount...
Cybersecurity & Ransomware Warnings
March 10th, 2022 - Wyn Staheli, Director of Content
Although HIPAA Security protocols have been in effect for some time, as technology advances, if we are not diligent, gaps can be left available for intruders. On top of that, on February 23, 2022, the American Hospital Association issued a cybersecurity advisory. They stated, "there is concern that Russia may retaliate against the U.S. and allied nations with disruptive cyberattacks."
The Case of the Missing Signature
March 10th, 2022 - David M. Glaser, Esq.
It's important to remember that Medicare manuals are not binding, and they can't "require" anything, including signatures. Regulatory framework is constantly changing. Never assume you know all of the rules, even if you carefully study them all the time. New things are constantly appearing....