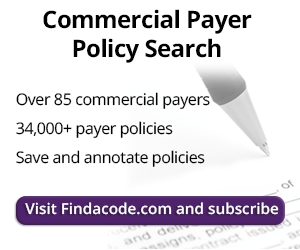 Dreams of permanent pay fix fade as House passes one-year SGR fix; ICD-10 also faces potential delay
March 27th, 2014 -
Scott Kraft
---
Leaders on Capitol Hill spent so much time debating, discussing and even reaching a tentative deal on a permanent repeal to the Sustainable Growth Rate (SGR) formula that has caused so much payment uncertainty for physician practices that people started to think it would actually happen.
It looks like those thoughts were premature, as a breakdown in discussion has led to yet another temporary, one-year freeze to physician payment rates that would take effect on April 1, 2014 and extend through March 31, 2015.
The one-year extension passed the House of Representatives on a voice vote on March 26, and is awaiting action in the Senate. The current, temporary payment fix, which ironically was supposed to provide extra time for a permanent fix, is set to expire March 31, 2014. With no action, physician payments would drop by more than 20%.
In addition to the payment fix, the bill also imposes a one-year delay on ICD-10-CM diagnosis code implementation by preventing CMS from recognizing it prior to Oct. 1, 2015.
While there are no guarantees until the Senate passes the bill and it is signed by the President, the House passed it on a voice vote and there are indications that House and Senate leaders have agreed to the legislation.
Most physician specialty groups oppose the bill, despite the one-year ICD-10 delay, because of the lack of a permanent payment fix.
In addition to the SGR fix and ICD-10 delay, the bill would continue to give temporary extensions to the 1.0 minimum work GPCI floor and the therapy cap exceptions process that enables providers to get fairly liberal exemptions beyond the therapy limits.
Some other interesting provisions in the legislation:
Deduction limits on employer sponsored health plans would be eliminated.
Private sector lab payments would be reported to CMS starting in 2016 and used to calculate Medicare's lab payments. The labs would report the data, which would be used to set a weighted median payment for Medicare.
Payments would be reduced for the technical component of imaging tests done not using imaging equipment up to standard, a change designed to promote quality that would be effective in 2016. Reductions would be 5 percent in 2016 and 15 percent in 2017 and beyond.
CMS would be authorized to collect the inputs used to set relative value units from any reliable source and use the information to help set the values. Information could come from provider surveys and electronic health records, among other places. CMS is authorized to pay for the information.
###
Questions, comments?
If you have questions or comments about this article please contact us. Comments that provide additional related information may be added here by our Editors.
Latest articles: (any category)
Code Sequencing Chapter 15 OB Visits
February 13th, 2023 - Chris Woolstenhulme
Sometimes payer guidelines differ from the official guidelines, this can be confusing, let's look at a sequencing priority for example in Chapter 15: Pregnancy, childbirth, and the Puerperium (o00-o9A). the guidelines tell us how to code based on the provider's documentation, in addition, it is important to know Chapter 15 codes are never to be used on newborn records, only on the maternal record. Find-A-Code will sequence codes according to the ICD-10-CM guidelines first.
Is the End Really Near?
February 7th, 2023 - Chris Woolstenhulme
What happens once the COVID-19 emergency declarations have ended?
Will 2023 Be the Year of Outsourced Medical Billing?
February 3rd, 2023 - Find-A-Code
Many healthcare providers have chosen to keep medical coding and billing in-house. From HIPAA compliance to the complexity of ICD-10 codes, it has just been easier to keep track of things by not outsourcing medical billing or coding. But things are changing. So much so that 2023 could be the year that outsourced services finally take over.
Three Things To Know When Reporting Prolonged Services in 2023
January 31st, 2023 - Aimee Wilcox
The Evaluation and Management (E/M) changes made in 2021 and again in 2023 brought about new CPT codes and guidelines for reporting prolonged services. Just as Medicare disagreed with CPT in the manner in which prolonged service times should be calculated, they did so again with the new 2023 changes. Here are three things you should know when reporting prolonged services for all E/M services.
The Curious Relationship Between CPT Codes and Actual Treatments
January 30th, 2023 - Find-A-Code
Common sense seems to dictate that medical billing codes, like CPT codes for example, are only considered after medical treatment has been provided. After all, the codes are simply a representation of diagnosed conditions and treatment services provided – for billing purposes. But there is a curious relationship between these codes and actual treatments.
Why Medical Billing Codes Are Critical To Healthcare Delivery
January 30th, 2023 - Find-A-Code
Medical coders play a critical role in determining how healthcare delivery is reported for record keeping and billing purposes. Likewise, the codes they know so well are equally critical. They have been around for decades. They were originally developed and implemented to make reporting and billing easier in a healthcare system that was becoming incredibly more complex. The system is even more complex today.
Why Knowing Medical Terminology Makes Coding Easier
January 27th, 2023 - Find-A-Code
You are excited about beginning your training as a professional medical coder. You're expecting to pass the exam and earn your certification. The future is looking bright until, as you are perusing the educational material, you suddenly realize you're going to have to learn medical terminology.