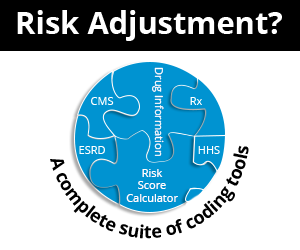 Diagnosis Coding - Articles
Understand the New Codes for Testing & Reporting the COVID-19 Coronavirus (SARS-CoV-2)
March 21st, 2020 - Aimee Wilcox, CPMA, CCS-P, CST, MA, MT, Director of Content
The current coronavirus pandemic refers to COVID-19, a novel or new type of coronavirus known as severe acute respiratory syndrome coronavirus-2 (SARS-CoV-2). The first victim of the virus was identified in Wuhan, Hubei, China at the end of 2019. There is no immunization available to prevent it from spreading and ...
Implementing Telehealth Visits
March 20th, 2020 - Namas
The following is a step-by-step guide on how to convert office-based encounters to telehealth encounters during the current COVID-19 pandemic. These rules may change post-pandemic, as many changes relaxing existing rules were made on a temporary basis by CMS and commercial payers to facilitate patient access and minimize risk of infection. Step ...
New HCPCS Code for Coronavirus Testing Announced
February 20th, 2020 - Wyn Staheli, Director of Research
Currently, healthcare providers testing patients for Coronavirus must use an unspecified code. To provide better tracking, on February 13, 2020, CMS announced the creation of a new HCPCS code.
Q/A: Did Noridian Stop Covering the M99.0- Codes?
February 19th, 2020 - Wyn Staheli, Director of Research
Question: I heard that Medicare Noridian Jurisdiction F (Alaska) has been denying claims with M99.00, M99.01, M99.02, M99.03 etc codes when billed with the CMT CPT codes. Did Medicare change their policy?
Prior years: (click bar to view articles)
Article categories