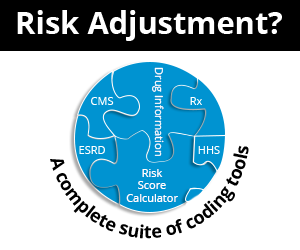 How Soon Will the United States Adopt ICD-11?
February 9th, 2022 - Aimee Wilcox, CPMA, CCS-P, CST, MA, MT
---
The World Health Organization (WHO) is responsible for the creation and maintenance of the International Classification of Diseases (ICD). As of January 1, 2022, ICD-11 or the 11th edition of ICD became effective worldwide, but as of yet has hardly been spoken about in the United states.
"The ICD is a classification system developed by the World Health Organization (WHO) to serve as the foundation for identifying health trends and statistics worldwide and is the international standard for reporting mortality, morbidity and other conditions affecting health."
Coussoule, Nick. Message to the Honorable Xavier Bacerra, Wash DC, 10 Sept 2021, Letter.
The WHO published ICD-10 in 1992 and made it available to the world. Each country has the option to either adopt the code set as is or customize it to meet the individual needs of their country's healthcare reporting system. ICD-10 codes are used across the globe for reporting mortality, morbidity and other conditions affecting an individual's health; however, in the United States, it is customized through the process of clinical modifications (hence the CM in ICD-10-CM) to allow it to be tied to reimbursement. Uniquely enough, the United States is the only nation that actually ties healthcare service reimbursements to medical necessity by linking healthcare services to ICD-10-CM diagnosis codes. For this reason, coupled with the complexities of our free economy and legislative process, it took the U.S. from 1992 - 2015 to complete the ICD-10 customization and finally implement ICD-10-CM.
How Soon Will the United States Adopt ICD-11-CM?
Work on ICD-11 was completed in 2019 and approved for implementation on January 1, 2022, which means that all countries have access to and the ability to implement ICD-11 in accordance with their own time-tables. While the United States has yet to determine whether or not or even if the work of customization and implementation readiness will begin, it is being discussed.
In a letter dated September 10, 2021 to Xavier Becerra, Secretary of the Department of Health and Human Services (HHS), Nick Coussoule, Chair of the National Committee on Vital and Health Statistics identified the reasons why the United States should seriously consider adopting ICD-11 and the customization process.
The letter explains that while ICD-11 has been released to the public for implementation on January 1, 2022, the United States, due to the pandemic has failed to meet the research and other recommendations within the usual 12-18 month timeframe and as such there is an immediate need to begin research and strategic communications planning related to ICD-11 adoption with the following two major recommendations:
"The Department's delayed action has increased the urgency to commence research and strategic communications and outreach. We put these forward now to avert significant avoidable transition cost and burden to the U.S. healthcare system, including public health, like those experienced in the recent transition from ICD-9 to ICD-10. Therefore, we present the following two recommendations:
Recommendation 1: HHS should conduct research to evaluate the impact of different approaches to the transition to and implementation of ICD-11.
Recommendation 2: HHS should conduct outreach and communicate regularly with the U.S. healthcare industry about the ICD transition."
How IS ICD-11 Different from ICD-10-CM?
To be ahead of the game and allow subscribers the option to review and play with ICD-11 before implementation, Find-A-Code has uploaded the diagnostic code set and provided some detailed explanations of the differences between ICD-10-CM and ICD-11 (the WHO's version), some of which include:
Categories increase from 3 digits to four (e.g., Alzheimer disease: G30 (ICD-10-CM) becomes 8A20 (ICD-11).
First digit of the code always relates to the chapter number: 1 - Z.
All codes in the chapter have the same character in the first position (e.g., 1A00 is a code in Chapter 1, and BA00 is a code in Chapter 11).
Codes always have a letter in the second position to distinguish from the codes of ICD-10.
Letters "O" and "I" are NOT used - 1/l is always the number 1, 0/o is always a zero, "L" is used but only in upper-case and all code letters are shown in upper-case.
Chapters are numbered with Arabic numerals (0-9) instead of Roman (I, II, III, etc.). This is a change for WHO's from ICD-10 to ICD-11 but the United States made that change for the ICD-10-CM version.
Where ICD-10-CM ends in '8' to indicate 'other specified', the letter 'Y' is used in ICD-11.
Where ICD-10-CM ends in '9' to indicate 'unspecified,' the letter 'Z' is used in ICD-11.
Note: Although Y and Z are used this way (see above) in most chapters, the letters Y and Z do not represent 'other' or 'unspecified' concepts in the X (Extension) codes that are added at the end of ICD-11 codes.
To explore the ICD-11 codeset and learn more about it, click HERE and enjoy exploring. For additional information on becoming a Find-A-Code subscriber, click on the question mark (?) in the upper right corner of the screen to speak with a customer support agent.
###
Questions, comments?
If you have questions or comments about this article please contact us. Comments that provide additional related information may be added here by our Editors.
Latest articles: (any category)
COVID Vaccine Coding Changes as of November 1, 2023
October 26th, 2023 - Wyn Staheli
COVID vaccine changes due to the end of the PHE as of November 1, 2023 are addressed in this article.
Medicare Guidance Changes for E/M Services
October 11th, 2023 - Wyn Staheli
2023 brought quite a few changes to Evaluation and management (E/M) services. The significant revisions as noted in the CPT codebook were welcome changes to bring other E/M services more in line with the changes that took place with Office or Other Outpatient Services a few years ago. As part of CMS' Medicare Learning Network, the "Evaluation and Management Services Guide" publication was finally updated as of August 2023 to include the changes that took place in 2023. If you take a look at the new publication (see references below),....
Can We Score Interpretation of an EKG Towards E/M Medical Decision Making?
October 10th, 2023 - Aimee Wilcox
When EKGs are performed in the facility setting or even in the physician's office, what are the requirements for reporting the service and who gets credit for scoring data points for Evaluation and Management (E/M) medical decision making (MDM)? Let's take a look at a few coding scenarios related to EKG services to get a better understanding of why this can be problematic.
Accurately Reporting Signs and Symptoms with ICD-10-CM Codes
October 5th, 2023 - Aimee Wilcox
Coders often find themselves unsure of when to report a sign or symptom code documented in the medical record. Some coders find their organization has an EHR that requires a working diagnosis, which is usually a sign or symptom, be entered to order a test or diagnostic study or image. Understanding the guidelines surrounding when signs and symptoms should be reported is the first step in correct coding so let's take a look at some scenarios.
The 2024 ICD-10-CM Updates Include New Codes for Reporting Metabolic Disorders and Insulin Resistance
September 19th, 2023 - Aimee Wilcox
Diabetes is a chronic disease that just seems to consistently be increasing instead of improving resulting in a constant endeavor by medical researchers to identify causal effects and possible treatments. One underlying or precipitating condition that scientists have identified as a precipitating factor in the development of diabetes is insulin resistance, which is a known metabolic disorder. As data becomes available through claims reporting, additional code options become possible with ICD-10-CM.
Documenting and Reporting Postoperative Visits
September 12th, 2023 - Aimee Wilcox
Sometimes we receive questions regarding documentation requirements for specific codes or coding requirements and we respond with information and resources to support our answers. The following question was recently submitted: Are providers required to report postoperative services on claims using 99024, especially if there is no payment for that service? What documentation is required if you are reporting an unrelated Evaluation and Management (E/M) service by the same physician during the postoperative period? 
Understanding Gastroesophageal Reflux Disease and ICD-10-CM Coding
August 22nd, 2023 - Aimee Wilcox
Gastroesophageal reflux disease or GERD for short, is a disease that impacts millions of Americans on a weekly basis. Symptoms are uncomfortable, as are some of the tests used to diagnose it, but understanding the disease, tests, and treatments helps us better understand how to code the disease using ICD-10-CM codes.