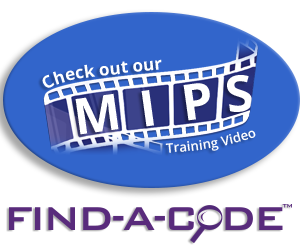 HCC - Acceptable Provider Interpretation for Diagnostic Testing
October 1st, 2018 - Wyn Staheli, Director of Research
0 Votes -

Sign in

to vote or comment.
---
The following table is taken from the Contract-Level Risk Adjustment Data Validation Medical Record Reviewer Guidance dated 2017-09-27 (see References). It is a listing of acceptable provider interpretation of diagnostic testing.
Diagnostic Testing

(with or without interventional procedures)
with acceptable provider interpretation
Explanation/Examples
Acceptable Examples include:
Cardiology and Vascular Surgeons
Echocardiogram (including Doppler, Duplex, Color flow of the heart vessels)
EKG (electrocardiogram) – Stress test, Cardiac catheterization ◦ Myocardial perfusion and other nuclear medicine imaging of the heart
Pacemaker analysis (non-telephonic)
Vascular Doppler Study interpretation- not performed by Diagnostic Radiologists
Percutaneous transluminal coronary angiography (PTCA) Interventional Radiology
Catheter angiography – Coronary Computed tomography angiography (CTA)
Endoscopic retrograde cholangiopancreatography (ERCP)
Embolization procedures
Extracorporeal shock wave lithotripsy (ESWL)
Magnetic resonance arteriogram (MRA)
Fluoroscopic Guidance
Genitourinary vascular flow imaging (nuclear medicine)
Radiofrequency ablation
Radiation Therapy – Ultrasound Guidance Neurology
Electroencephalography (EEG)
Electromyography (EMG)
Nerve Conduction Studies
Nuclear Medicine Brain imaging
Sleep Studies (Polysomnography) Pulmonology
Pulmonary Function Tests (PFT) Pulmonary perfusion and ventilation imaging
Reviewer Guidance
Reviewers should only submit diagnoses documented in the physician interpretation, not the technical report. Do not submit records of diagnostic radiologist only.
Standalone/outpatient/physician encounters:
If an exact diagnosis is not reported, and the record is identified as outpatient, apply outpatient coding guidelines to code the condition to the level of certainty documented. Often the reason for the test is listed as symptom or abnormal findings on another test. If the reason for the test is to rule out a diagnosis, do not report the diagnosis if the exam is normal or does not indicate the rule out diagnosis. The reviewer must use judgment based on the type of procedure/test or other documentation available when determining if a chief complaint or reason for a test is a current diagnosis or was a condition to be ruled out.
Example:
MRA, reason for test: non-healing ulcer. MRA studies rule out vascular or heart disease, not ulcers. The ulcer would be reported as a current condition along with any abnormal findings of the study.
Interpreted diagnostic testing within inpatient records: See guidance for Other Physician Documentation. Generally, interpretations from acceptable provider specialties are acceptable as long as there is no contradiction with the attending physician diagnosis.
Diagnoses documented in EKGs, MRA, Doppler studies, and other testing must be addressed by the attending physician or consulting provider to submit for condition validation.
RADV Auditor Action
Researched on a case-by-case basis to determine if study is performed by a Diagnostic Radiologist or a valid physician specialist, such as Vascular Surgeon or Cardiologist.
Stand-alone/outpatient EKG interpretations are considered for reporting on a case-by-case basis.
The cardiologist signature must be present and the results supported in the clinical notes.
Findings are often "suggestive of" and not confirmed diagnoses. This is especially true for "Old MI (myocardial Infarction)" findings since false positive findings are not uncommon.
###
Questions, comments?
If you have questions or comments about this article please contact us. Comments that provide additional related information may be added here by our Editors.
Latest articles: (any category)
How to Report Imaging (X-Rays) of the Thumb
March 18th, 2019 - Aimee Wilcox, CPMA, CCS-P, CMHP, CST, MA, MT
If you've ever taken piano lessons, you know that the thumb is considered the first finger of the hand. Anatomically, it is also referred to as the first phalanx (finger). However, when you are coding an x-ray of the thumb, images are captured of the thumb, hand, wrist, and all ...
Revised ABN Requirements Still Fuzzy
March 18th, 2019 - Wyn Staheli, Director of Research
Although it has been quite some time since ChiroCode published an article about the revised instructions for non-participating providers who use the ABN, there are still some outstanding questions about this change. So far, Medicare has not provided additional guidance about this question despite requests by us for clarification. Medicare now requires non-participating providers to include the ...
Voluntary Repayments
March 8th, 2019 - Namas
Should you volunteer to repay money from Medicare or other federal healthcare programs if you believe they were the result of errors on your end? The penalties for not doing so could be severe. Under the Federal False Claims Act, if retained overpayments can be shown to be to false ...
Q/A: Can you Help me Understand the New Medicare Insurance Cards?
March 7th, 2019 - Wyn Staheli, Director of Research
As many of you are aware, CMS began issuing new Medicare identification cards last year which required the replacement of social security numbers with a new Medicare Beneficiary Identifier (MBI). All cards have now been mailed out and patient's should have the new cards when they come in. Currently, we are in the transition period until January 2020.
Date of Service Reporting for Radiology Services
March 7th, 2019 - Wyn Staheli, Director of Research
Providers need to ensure that they are reporting radiology dates of service the way the payer has requested. Unlike other many other professional services which only have one date of service (DOS), radiology services can span multiple dates. Medicare requirements may differ from professional organization recommendations.
Spotlight: GLOBAL Periods
March 4th, 2019 - Brittney Murdock, QCC, CMCS, CPC
A global period is a period of time starting with a surgical procedure and ending some period of time after the procedure. Many surgeries have a follow-up period during which charges for normal post- operative care are bundled into the global surgery fee. Global surgery is not restricted to hospital...
Spotlight: Click-A-Dex Tool
March 4th, 2019 - Brittney Murdock, QCC, CMCS, CPC
Another popular search tool is our index system Click-A-Dex Tool. Click-A-Dex is formatted like the indexing in a code book, this is a quick and easy tool for an enhanced index search. Simply start typing in the desired search, once you type in your desired condition, the results will show...