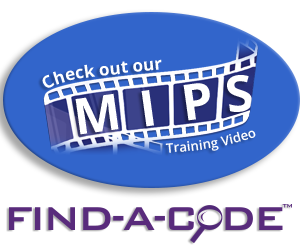 HCC - Acceptable Provider Interpretation for Diagnostic Testing
October 1st, 2018 - Wyn Staheli, Director of Research
0 Votes -

Sign in

to vote or comment.
---
The following table is taken from the Contract-Level Risk Adjustment Data Validation Medical Record Reviewer Guidance dated 2017-09-27 (see References). It is a listing of acceptable provider interpretation of diagnostic testing.
Diagnostic Testing

(with or without interventional procedures)
with acceptable provider interpretation
Explanation/Examples
Acceptable Examples include:
Cardiology and Vascular Surgeons
Echocardiogram (including Doppler, Duplex, Color flow of the heart vessels)
EKG (electrocardiogram) – Stress test, Cardiac catheterization ◦ Myocardial perfusion and other nuclear medicine imaging of the heart
Pacemaker analysis (non-telephonic)
Vascular Doppler Study interpretation- not performed by Diagnostic Radiologists
Percutaneous transluminal coronary angiography (PTCA) Interventional Radiology
Catheter angiography – Coronary Computed tomography angiography (CTA)
Endoscopic retrograde cholangiopancreatography (ERCP)
Embolization procedures
Extracorporeal shock wave lithotripsy (ESWL)
Magnetic resonance arteriogram (MRA)
Fluoroscopic Guidance
Genitourinary vascular flow imaging (nuclear medicine)
Radiofrequency ablation
Radiation Therapy – Ultrasound Guidance Neurology
Electroencephalography (EEG)
Electromyography (EMG)
Nerve Conduction Studies
Nuclear Medicine Brain imaging
Sleep Studies (Polysomnography) Pulmonology
Pulmonary Function Tests (PFT) Pulmonary perfusion and ventilation imaging
Reviewer Guidance
Reviewers should only submit diagnoses documented in the physician interpretation, not the technical report. Do not submit records of diagnostic radiologist only.
Standalone/outpatient/physician encounters:
If an exact diagnosis is not reported, and the record is identified as outpatient, apply outpatient coding guidelines to code the condition to the level of certainty documented. Often the reason for the test is listed as symptom or abnormal findings on another test. If the reason for the test is to rule out a diagnosis, do not report the diagnosis if the exam is normal or does not indicate the rule out diagnosis. The reviewer must use judgment based on the type of procedure/test or other documentation available when determining if a chief complaint or reason for a test is a current diagnosis or was a condition to be ruled out.
Example:
MRA, reason for test: non-healing ulcer. MRA studies rule out vascular or heart disease, not ulcers. The ulcer would be reported as a current condition along with any abnormal findings of the study.
Interpreted diagnostic testing within inpatient records: See guidance for Other Physician Documentation. Generally, interpretations from acceptable provider specialties are acceptable as long as there is no contradiction with the attending physician diagnosis.
Diagnoses documented in EKGs, MRA, Doppler studies, and other testing must be addressed by the attending physician or consulting provider to submit for condition validation.
RADV Auditor Action
Researched on a case-by-case basis to determine if study is performed by a Diagnostic Radiologist or a valid physician specialist, such as Vascular Surgeon or Cardiologist.
Stand-alone/outpatient EKG interpretations are considered for reporting on a case-by-case basis.
The cardiologist signature must be present and the results supported in the clinical notes.
Findings are often "suggestive of" and not confirmed diagnoses. This is especially true for "Old MI (myocardial Infarction)" findings since false positive findings are not uncommon.
###
Questions, comments?
If you have questions or comments about this article please contact us. Comments that provide additional related information may be added here by our Editors.
Latest articles: (any category)
Scanning the Unscannable: Improving Patient Flow in MRI
January 14th, 2019 - BC Advantage
Stay Ahead of your CEUs in 2019Get the latest webinars and earn over 24 CEUs each year included with your BC Advantage Magazine subscription. Latest Webinar: Scanning the Unscannable: Improving Patient Flow in MRI Presenter: Wendy Stirnkorb, President & CEO Stirnkorb Consulting, LLC Time: 46 Minutes Cost: $0.00 to all BC Advantage Magazine Subscribers CEUs: 1.0 On-demand: Watch 24/7 from work or ...
What is Virtual Communication (G0071)?
January 14th, 2019 - NAMAS
Beginning January 1st, 2019 all of our RHC and FQHC organizations have a new CPT code to consider implementing for their Medicare populous (check per Advantage Plan Administration for coverage). In its current form, this code is not reportable by organizations not meeting the RHC/FQHC designation. The code isG0071 and is termed ...
AMA Issues new CMT Information
January 14th, 2019 - Wyn Staheli, Director of Research
As many of you may already be keenly aware, there have been ongoing problems with many payers (e.g., BCBS of Ohio) regarding the appropriateness of reporting an E/M visit on the same day as CMT (CLICK HERE to read article). The AMA recently released an FAQ which renders their opinion ...
Nine New Codes for Fine Needle Aspirations (FNA)
January 4th, 2019 - Aimee Wilcox, CPMA, CCS-P, CMHP, CST, MA, MT
If your practice performs a lot of fine needle aspirations (FNA), you probably have the code options memorized (10021 without image guidance and 10022 with image guidance). However, the 2019 CPT codes now include nine (9) new FNA codes (10004-10012), one deleted FNA code (10022) and one revised FNA code ...
Dry Needling
January 3rd, 2019 - Wyn Staheli, Director of Research
The correct coding of dry needling, also known as trigger point needling, has been a subject of confusion for quite some time. The American Chiropractic Association (ACA) and the American Physical Therapy Association (APTA) have been working together for several years to obtain appropriate codes to describe this service. In ...
2019 Coding Changes for Chiropractic
January 3rd, 2019 - Wyn Staheli, Director of Research
The new year is upon us and so it's time to double check and make sure we are ready. Those with Premium Membership can use the ChiroCode Online Library and search all the official code sets: ICD-10-CM, CPT, and HCPCS. It also includes the updated NCCI edits and RVUs for ...
Are You Ready For the 2019 New Codes
January 3rd, 2019 - Aimee Wilcox, CPMA, CCS-P, CMHP, CST, MA, MT
Many articles have been published regarding the 2019 proposed Evaluation and Management coding changes but hopefully, you have taken the time to review those in detail and be ready for them. If not, here is a link to a Find-A-Code article written by Wyn Staheli (Director of Research) entitled, "Are You Ready ...