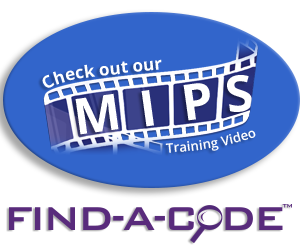 HCC - Acceptable Provider Interpretation for Diagnostic Testing
October 1st, 2018 - Wyn Staheli, Director of Research
0 Votes -

Sign in

to vote or comment.
---
The following table is taken from the Contract-Level Risk Adjustment Data Validation Medical Record Reviewer Guidance dated 2017-09-27 (see References). It is a listing of acceptable provider interpretation of diagnostic testing.
Diagnostic Testing

(with or without interventional procedures)
with acceptable provider interpretation
Explanation/Examples
Acceptable Examples include:
Cardiology and Vascular Surgeons
Echocardiogram (including Doppler, Duplex, Color flow of the heart vessels)
EKG (electrocardiogram) – Stress test, Cardiac catheterization ◦ Myocardial perfusion and other nuclear medicine imaging of the heart
Pacemaker analysis (non-telephonic)
Vascular Doppler Study interpretation- not performed by Diagnostic Radiologists
Percutaneous transluminal coronary angiography (PTCA) Interventional Radiology
Catheter angiography – Coronary Computed tomography angiography (CTA)
Endoscopic retrograde cholangiopancreatography (ERCP)
Embolization procedures
Extracorporeal shock wave lithotripsy (ESWL)
Magnetic resonance arteriogram (MRA)
Fluoroscopic Guidance
Genitourinary vascular flow imaging (nuclear medicine)
Radiofrequency ablation
Radiation Therapy – Ultrasound Guidance Neurology
Electroencephalography (EEG)
Electromyography (EMG)
Nerve Conduction Studies
Nuclear Medicine Brain imaging
Sleep Studies (Polysomnography) Pulmonology
Pulmonary Function Tests (PFT) Pulmonary perfusion and ventilation imaging
Reviewer Guidance
Reviewers should only submit diagnoses documented in the physician interpretation, not the technical report. Do not submit records of diagnostic radiologist only.
Standalone/outpatient/physician encounters:
If an exact diagnosis is not reported, and the record is identified as outpatient, apply outpatient coding guidelines to code the condition to the level of certainty documented. Often the reason for the test is listed as symptom or abnormal findings on another test. If the reason for the test is to rule out a diagnosis, do not report the diagnosis if the exam is normal or does not indicate the rule out diagnosis. The reviewer must use judgment based on the type of procedure/test or other documentation available when determining if a chief complaint or reason for a test is a current diagnosis or was a condition to be ruled out.
Example:
MRA, reason for test: non-healing ulcer. MRA studies rule out vascular or heart disease, not ulcers. The ulcer would be reported as a current condition along with any abnormal findings of the study.
Interpreted diagnostic testing within inpatient records: See guidance for Other Physician Documentation. Generally, interpretations from acceptable provider specialties are acceptable as long as there is no contradiction with the attending physician diagnosis.
Diagnoses documented in EKGs, MRA, Doppler studies, and other testing must be addressed by the attending physician or consulting provider to submit for condition validation.
RADV Auditor Action
Researched on a case-by-case basis to determine if study is performed by a Diagnostic Radiologist or a valid physician specialist, such as Vascular Surgeon or Cardiologist.
Stand-alone/outpatient EKG interpretations are considered for reporting on a case-by-case basis.
The cardiologist signature must be present and the results supported in the clinical notes.
Findings are often "suggestive of" and not confirmed diagnoses. This is especially true for "Old MI (myocardial Infarction)" findings since false positive findings are not uncommon.
###
Questions, comments?
If you have questions or comments about this article please contact us. Comments that provide additional related information may be added here by our Editors.
Latest articles: (any category)
How to Code Ophthalmologic Services Accurately
June 6th, 2019 - Aimee Wilcox, CPMA, CCS-P, CST, MA, MT, Director of Content
Have you ever tried to quickly recall the elements required to support a comprehensive ophthalmologic exam versus an intermediate one? Make coding decisions quickly by creating a cheat sheet containing vital information that allows you to quickly select the right code. According to Article A19881 which was published in 2004 and ...
Auditing Hospitalist Services
May 31st, 2019 - Namas
Auditing Hospitalist Services The inpatient side of coding and auditing can be enormously complex, with many more moving parts than are typically found in the outpatient setting. In this audit tip, we will discuss a few of the challenges that come with auditing one of the most important players in the ...
Noting "Noncontributory" for Past Medical, Family, Social History - Is It Acceptable?
May 29th, 2019 - Aimee Wilcox, CPMA, CCS-P, CST, MA, MT, Director of Content
Is "noncontributory" really an unacceptable word to describe a patient whose family history doesn't have any bearing on the condition being evaluated and treated today?
Q/A: For Physical Therapy Claims, What is the Correct Modifier Order?
May 27th, 2019 - Wyn Staheli, Director of Research
Question Page 116 of the 2019 ChiroCode Deskbook shows examples for Medicare modifiers. Is this the specific order for the modifiers to be entered? Our practice management software system is advising the GP or GY should be used as Modifier 1 and not as Mod 2 or Mod 3. Also, it shows the ...
Your New Patient Exam Code Could Determine How Many Visits You Get
May 27th, 2019 - Evan M. Gwilliam DC MBA BS CPC CCPC QCC CPC-I MCS-P CPMA CMHP
The initial exam is where the provider gathers the information to determine the need for all the care that follows. It is billed most often as an office or outpatient evaluation and management (E/M) code from the 4th edition of the AMA's Current Procedural Terminology book. There are actually five ...
RT and LT Modifier Usage Change (effective 2019-03-01)
May 21st, 2019 - Chris Woolstenhulme, QCC, CMCS, CPC, CMRS
According to Noridian Medicare, there are new changes required when reporting the RT and LT modifier(s). In the past, it was appropriate to bill the RT and LT modifier on the same line when it was required for certain HCPCS codes. Noridian released a publication stating claims reported with RT/LT on the same ...
Do You Understand Medicare
May 21st, 2019 - Christine Taxin
Even though we may think we truly understand what it means to be a participating provider, Medicare doesn't quite work the way that other insurance plans do. Far too many providers do not understand the difference and get into hot water. To further complicate matters, the rules are different for ...