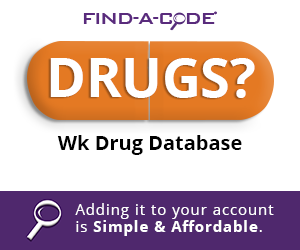 HCC - Acceptable Provider Interpretation for Diagnostic Testing
October 1st, 2018 - Wyn Staheli, Director of Research
0 Votes -

Sign in

to vote or comment.
---
The following table is taken from the Contract-Level Risk Adjustment Data Validation Medical Record Reviewer Guidance dated 2017-09-27 (see References). It is a listing of acceptable provider interpretation of diagnostic testing.
Diagnostic Testing

(with or without interventional procedures)
with acceptable provider interpretation
Explanation/Examples
Acceptable Examples include:
Cardiology and Vascular Surgeons
Echocardiogram (including Doppler, Duplex, Color flow of the heart vessels)
EKG (electrocardiogram) – Stress test, Cardiac catheterization ◦ Myocardial perfusion and other nuclear medicine imaging of the heart
Pacemaker analysis (non-telephonic)
Vascular Doppler Study interpretation- not performed by Diagnostic Radiologists
Percutaneous transluminal coronary angiography (PTCA) Interventional Radiology
Catheter angiography – Coronary Computed tomography angiography (CTA)
Endoscopic retrograde cholangiopancreatography (ERCP)
Embolization procedures
Extracorporeal shock wave lithotripsy (ESWL)
Magnetic resonance arteriogram (MRA)
Fluoroscopic Guidance
Genitourinary vascular flow imaging (nuclear medicine)
Radiofrequency ablation
Radiation Therapy – Ultrasound Guidance Neurology
Electroencephalography (EEG)
Electromyography (EMG)
Nerve Conduction Studies
Nuclear Medicine Brain imaging
Sleep Studies (Polysomnography) Pulmonology
Pulmonary Function Tests (PFT) Pulmonary perfusion and ventilation imaging
Reviewer Guidance
Reviewers should only submit diagnoses documented in the physician interpretation, not the technical report. Do not submit records of diagnostic radiologist only.
Standalone/outpatient/physician encounters:
If an exact diagnosis is not reported, and the record is identified as outpatient, apply outpatient coding guidelines to code the condition to the level of certainty documented. Often the reason for the test is listed as symptom or abnormal findings on another test. If the reason for the test is to rule out a diagnosis, do not report the diagnosis if the exam is normal or does not indicate the rule out diagnosis. The reviewer must use judgment based on the type of procedure/test or other documentation available when determining if a chief complaint or reason for a test is a current diagnosis or was a condition to be ruled out.
Example:
MRA, reason for test: non-healing ulcer. MRA studies rule out vascular or heart disease, not ulcers. The ulcer would be reported as a current condition along with any abnormal findings of the study.
Interpreted diagnostic testing within inpatient records: See guidance for Other Physician Documentation. Generally, interpretations from acceptable provider specialties are acceptable as long as there is no contradiction with the attending physician diagnosis.
Diagnoses documented in EKGs, MRA, Doppler studies, and other testing must be addressed by the attending physician or consulting provider to submit for condition validation.
RADV Auditor Action
Researched on a case-by-case basis to determine if study is performed by a Diagnostic Radiologist or a valid physician specialist, such as Vascular Surgeon or Cardiologist.
Stand-alone/outpatient EKG interpretations are considered for reporting on a case-by-case basis.
The cardiologist signature must be present and the results supported in the clinical notes.
Findings are often "suggestive of" and not confirmed diagnoses. This is especially true for "Old MI (myocardial Infarction)" findings since false positive findings are not uncommon.
###
Questions, comments?
If you have questions or comments about this article please contact us. Comments that provide additional related information may be added here by our Editors.
Latest articles: (any category)
Coding for a Performance of an X-ray Service vs. Counting the Work as a Part of MDM
March 21st, 2022 - Stephanie Allard , CPC, CEMA, RHIT
When x-rays are audited on the same date as an E/M encounter we have one of three decisions to make about the work that went into the radiological exam when the practice owns x-ray equipment and does their own interpretations internally. First, we must determine whether the x-ray was...
Continuous Glucose Monitoring (CGM) Systems: Leveraging Everyday Tech to Enhance Diabetes Management
March 16th, 2022 - Susan Gatehouse, RHIT, CCS,CPC, AHIMA-Approved ICD-10-CM/PCS Trainer
However, is the coding for the treatment and management of diabetes being adequately captured? Diabetes mellitus (DM) affects over 400 million people worldwide. It is a chronic disease of inadequate control of blood levels of glucose that affects the body's ability to turn food into energy. Essentially, the...
ESRD Hemodialysis Hits Home with the New ETC Model
March 16th, 2022 - Aimee L. Wilcox, CPMA, CCS-P, CST, MA, MT
In 2021, two major ESRD programs became effective, essentially preparing to transform not only risk adjusted services, but also at-home dialysis, health equity among beneficiaries needing transplant services, and improved access to donor kidneys.
Refresh Your IV Hydration Coding Knowledge
March 16th, 2022 - Aimee L. Wilcox, CPMA, CCS-P, CST, MA, MT
Reporting IV infusion services can be complicated, especially when multiple infusions are reported in a single encounter. Take a few minutes to freshen up your knowledge on IV hydration coding with a review of the guidelines and a few coding scenarios.
Medicare Auditors Caught Double-Dipping
March 14th, 2022 - Edward Roche, PhD, JD
Overlapping extrapolations require providers to pay twice. Some Medicare auditors have been caught "double-dipping," the practice of sampling and extrapolating against the same set of claims. This is like getting two traffic tickets for a single instance of running a red light. This seedy practice doubles the amount...
Cybersecurity & Ransomware Warnings
March 10th, 2022 - Wyn Staheli, Director of Content
Although HIPAA Security protocols have been in effect for some time, as technology advances, if we are not diligent, gaps can be left available for intruders. On top of that, on February 23, 2022, the American Hospital Association issued a cybersecurity advisory. They stated, "there is concern that Russia may retaliate against the U.S. and allied nations with disruptive cyberattacks."
The Case of the Missing Signature
March 10th, 2022 - David M. Glaser, Esq.
It's important to remember that Medicare manuals are not binding, and they can't "require" anything, including signatures. Regulatory framework is constantly changing. Never assume you know all of the rules, even if you carefully study them all the time. New things are constantly appearing....