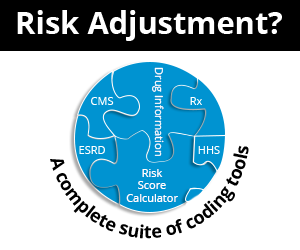 Clinical Scenario for Coding with ICD-10-CM: Abdominal Pain
January 31st, 2017 - Chris Woolstenhulme, CPC, CMRS
0 Votes -

Sign in

to vote or comment.
---
Chief Complaint
• "My stomach hurts and I feel full of gas."
History
• 47 year old male with mid-abdominal epigastric pain, associated with severe nausea & vomiting; unable to keep down any food or liquid. Pain has become "severe" and constant.
• Has had an estimated 13 pound weight loss over the past month.
• Patient reports eating 12 sausages at the Sunday church breakfast five days ago which he believes initiated his symptoms.
• Patient admits to a history of alcohol dependence. Consuming 5 to 6 beers per day now, down from 10 to 12 per day 6 months ago. States that he has nausea and sweating with "the shakes" when he does not drink.
Exam
• VS: T 99.8°F, otherwise normal.
• Mild jaundice noted.
• Abdomen distended and tender across upper abdomen. Guarding is present. Bowel sounds diminished in all four quadrants.
• Oral mucosa dry, chapped lips, decreased skin turgor
Assessment and Plan
• Dehydration and suspected acute pancreatitis.
• Admit to the hospital. Orders written and sent to on-call hospitalist.
• 1L IV NS started in office. Blood drawn for labs.
• Recommend behavioral health counseling for substance abuse assessment and possible treatment.
• Patient's wife notified of plan; she will transport to hospital by private vehicle.
Summary of ICD-10-CM Impacts
Clinical Documentation
1. Describe the pain as specifically as possible based on location.
2. When addressing alcohol related disorders you should distinguish alcohol use, alcohol abuse, and alcohol dependence. ICD-10-CM has changed the terminology and the parameters for coding substance abuse disorders. In this encounter note, as the acute pancreatitis is suspected, and the patient's alcohol intake status is stated, the associated alcoholism code is listed.
3. Abdominal tenderness may be coded. Ideally the documentation should include right or left upper quadrant and indicate if there is rebound in order to identify a more specific code. Currently the ICD-10 code would be R10.819, Abdominal tenderness, unspecified site as the documentation is insufficient in laterality and specificity.
ICD-10-CM Diagnosis Codes
R10.13 Epigastric pain
R10.819 Abdominal tenderness, unspecified site
R17 Unspecified jaundice
E86.0 Dehydration
F10.20 Alcohol dependence, uncomplicated
###
Questions, comments?
If you have questions or comments about this article please contact us. Comments that provide additional related information may be added here by our Editors.
Latest articles: (any category)
​​Polysomnography Services Under OIG Scrutiny
September 2nd, 2021 - Raquel Shumway
The OIG conducted a study dated June 2019 wherein they indicated that there were approximately $269 million in overpayments for polysomnography services for the period of 2014 through 2015. According to the OIG "These errors occurred because the CMS oversight of polysomnography services was insufficient to ensure that providers complied with Medicare requirements and to prevent payment of claims that didn't meet those requirements." So what are those requirements?
Medicare Advantage - The Fastest Growing Government-Funded Program Undergoing Multiple Fraud Investigations
August 16th, 2021 - Aimee Wilcox, CPMA, CCS-P, CST, MA, MT, Director of Content
Medicare Advantage is the fastest growing form of government-funded healthcare and the rate of fraud within this segment has come under increased scrutiny. Funding is determined by the health status of each beneficiary; therefore, accurate coding based on detailed documentation makes the medical record vital to the process because some ...
Billing Dental Implants under Medical Coverage
August 12th, 2021 - Christine Woolstenhulme, QCC, QMCS, CPC, CMRS
Implants can be costly to the patient and the provider, and it is crucial to understand how to bill a patient's medical insurance to ensure there is adequate coverage for the best treatment. Implants are commonly billed in a dental office under a patient's medical benefits.    Implants could be considered ...
New Codes for COVID Booster Vaccine & Monoclonal Antibody Products
August 10th, 2021 - Wyn Staheli, Director of Research
New codes have been announced for the COVID-19 booster vaccine, Novavax vaccine, and monoclonal antibody treatment.
Medicare's ABN Booklet Revised
July 29th, 2021 - Wyn Staheli, Director of Research
The "Medicare Advance Written Notices of Non-coverage" booklet, published by CMS's Medicare Learning Network, was updated. This article discusses the changes to this booklet regarding the use of the ABN.
Chronic Pain Coding Today & in the Future
July 19th, 2021 - Wyn Staheli, Director of Research
Properly documenting and coding chronic pain can be challenging. As is commonly the case with many conditions, over the years, there has been a shift in the identification of different types of pain, including chronic pain. Understanding where we are now and where we are going will help your organization prepare for the future by changing documentation patterns now.
How Does Global and Professional Direct Contracting (GPDC) Affect Risk Adjustment?
July 15th, 2021 - Aimee Wilcox, CPMA, CCS-P, CST, MA, MT, Director of Content
CMS recently announced the 53 Direct Contracting Entities (DCEs) that will be participating in the April 1, 2021 through December 31, 2021 Global and Professional Direct Contracting (GPDC) Model. Among those participating is Clover Health Partners, who runs an in-home primary care program that has the potential to help Medicare ...