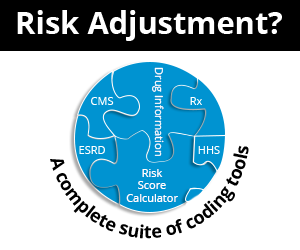 Why ICD-10 Was Such A Big Step For Medical Billing
November 4th, 2022 - Find-A-Code
---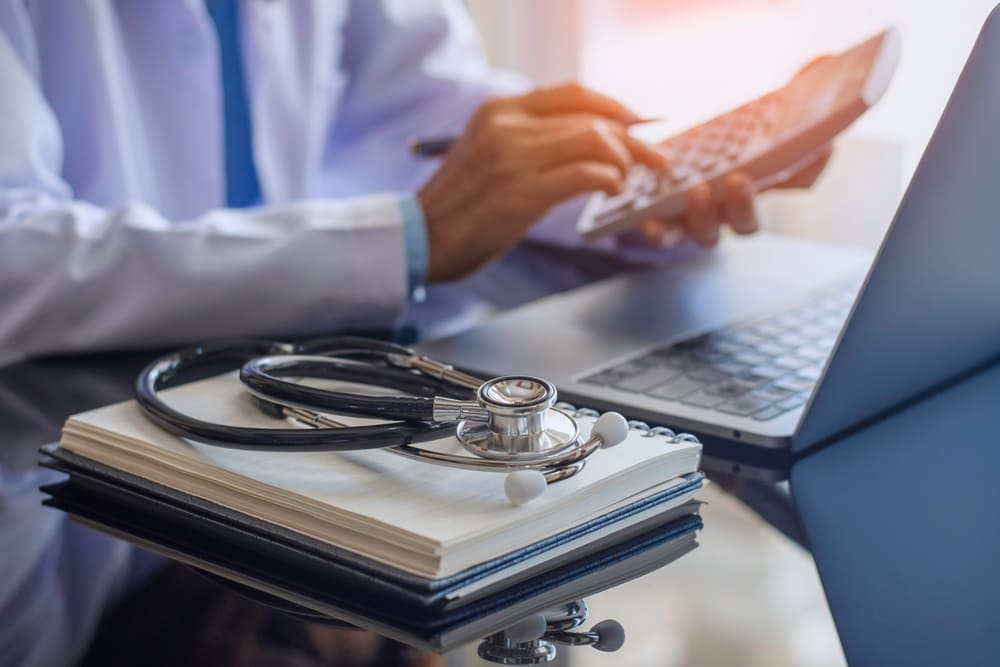 Unless you have been part of the medical billing industry for more than a decade, you probably don't appreciate the enormity of implementing ICD-10. Way back when first introduced, there was little argument against updating the coding system through which medical procedures, equipment, and medications are paid for. But there was plenty of argument over whether the industry should skip ICD-10 and go right to ICD-11.
Looking back on things, going from ICD-9 to ICD-10 was enormously helpful despite the move amounting to little more than an incremental step to ICD-11. But so much was added to the system via the ICD-10 update that it is kind of hard to imagine what would have happened had we just skipped over it.
A Nearly Ten-Fold Increase
The move to ICD-10 was necessitated by an outdated system that simply didn't contain enough billing codes to cover all the available services, procedures, medical equipment, and drugs medical payers were being billed for. Without enough codes, medical billing was unnecessarily slow and inefficient. The system was sluggish, to say the least.
By the time the U.S. system got around to looking at ICD-10, proposals called for increasing the total number of available codes from just 26,000 to 155,000. That is a nearly 6-fold increase.
Prior to ICD-10, medical billing and insurance companies dealt with just 13,000 diagnosis codes and 3,000 procedure codes. ICD-10 implementation increased the numbers to 68,000 and 87,000, respectively. ICD-11 added even more codes to the list. By not skipping ICD-10, the system was updated in two steps rather than one.
Introducing Greater Complexity
Implementing ICD-10 has been largely seen as a good thing. However, perspective plays a crucial role in one's opinion of the system. On the one hand, increasing the total number of billing codes by such a large degree implies a more detailed system that should lead to greater accuracy in everything from reimbursements to record keeping. On the other hand, medical billing codes are a lot like the tax code. The bigger things get, the more complicated they become.
We are not complaining, mind you, but one of the reasons Find-A-Code exists is the complexity of the medical billing environment. If you are a medical coder, you need access to hundreds of thousands of codes on a daily basis. Familiarity allows you to memorize the most often utilized codes, but you still have to look up the ones you don't know.
We provide a centralized, online library that allows coders to look up the information they need as easily as running a standard search on Google. Imagine if online tools like ours were not available. Coders would be thumbing through stacks of books trying to find often obscure information. That doesn't make for a very efficient system.
No Better Way
There is no better way to compile and search medical billing codes than doing so online in a cloud-based environment. Cloud computing wasn't even around when officials began discussing the need for ICD-10. That was fine for the simple fact that the existing system worked well enough with only 26,000 codes to deal with. But the 6-fold increase that came with ICD-10 forced the system into the cloud. That may have been the most profound effect of all.
Despite implementation of ICD-11, medical billing companies and individual coders still rely heavily on ICD-10. The update had such a profound and lasting effect on the system that it is still felt today. Will the system ever get another update as important as ICD-10? Perhaps. But ICD-10 will remain one for the medical billing history books.
###
Questions, comments?
If you have questions or comments about this article please contact us. Comments that provide additional related information may be added here by our Editors.
Latest articles: (any category)
Compliance Billing: Power Mobility Devices
December 27th, 2022 - Chris Woolstenhulme
In May of 2022, the OIG conducted a nationwide audit of Power Mobility Device (PMD) repairs for Medicare beneficiaries. The findings were not favorable; the audit revealed CMS paid 20% of durable medical suppliers incorrectly during the audit period of October 01, 2018- September 30, 2019. This was a total of $8 million in device repairs out of $40 million paid by CMS. We gathered information in this article to assist providers and suppliers in keeping the payments received, protecting beneficiaries, and assisting you in ensuring compliance.
Leveraging Hierarchical Condition Category (HCC) Coding to Improve Overall Healthcare
December 27th, 2022 - Kem Tolliver
Diagnosis code usage is a major component of optimizing HCCs to improve overall healthcare. Readers will gain insight into how accurate diagnosis code usage and selection impacts reimbursement and overall healthcare.
Accurately Reporting Diabetic Medication Use in 2023
December 20th, 2022 - Aimee Wilcox
Along with the ICD-10-CM coding updates, effective as of October 1st, the guidelines were also updated to provide additional information on reporting diabetic medications in both the general diabetic population and pregnant diabetics. Accurate reporting is vital to ensure not only maximum funding for risk adjusted health plans, but also to ensure medical necessity for the services provided to this patient population.
REMINDER: CMS Discontinuing the use of CMNs and DIFs- Eff Jan 2023 Claims will be DENIED!
December 19th, 2022 - Chris Woolstenhulme
Updated Article - REMINDER! This is important news for durable medical suppliers! Effective January 1, 2023, CMS is discontinuing the use of Certificates of Medical Necessity (CMNs) and DME information forms (DIFs). We knew this was coming as the MLN sent out an article on May 23, 2022, but it is time to make sure your staff knows about these changes.
How Automation Could Impact the Future of Medical Coding
December 15th, 2022 - Find-A-Code
Automation is a fact of life in the modern world. As digital systems expand and mature, the creators of those systems are bringing more automation to more industries. Medical coding isn't the exception.
CPT Codes and Medicare's Relative Value Unit
December 13th, 2022 - Find-A-Code
A recently published study looking to explain income differences between male and female plastic surgeons suggests that billing and coding practices may be part of the equation. The study focused primarily on Medicare's relative value units (RVU) as applied to surgeon pay. But what exactly is an RVU?
Identifying the MEAT to Support Reporting Chronic Conditions in the Computer-Assisted-Coding (CAC) World
December 13th, 2022 - Aimee Wilcox
The benefits of computer-assisted-coding (CAC) are great and understanding how to engage with the engine to ensure maximum coding efficiency is vital to the program's success for your organization. But how do you know when to accept an autosuggested code and when to ignore it, especially when it has to do with historical patient data?