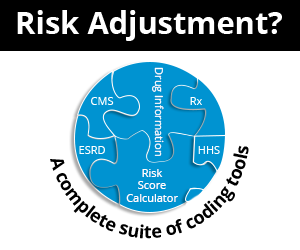 Why ICD-10 Was Such A Big Step For Medical Billing
November 4th, 2022 - Find-A-Code
---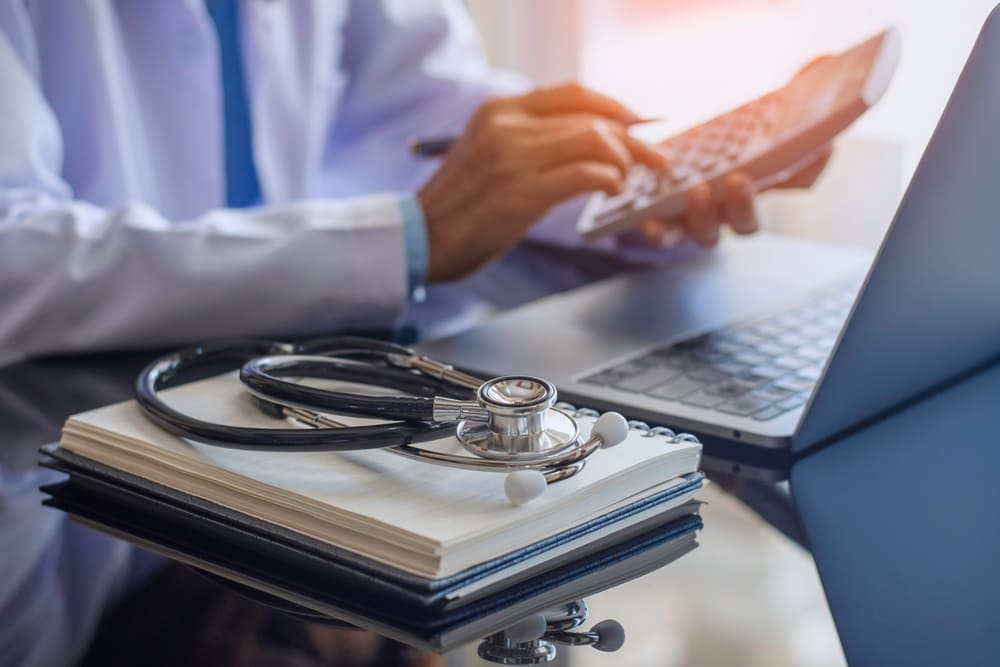 Unless you have been part of the medical billing industry for more than a decade, you probably don't appreciate the enormity of implementing ICD-10. Way back when first introduced, there was little argument against updating the coding system through which medical procedures, equipment, and medications are paid for. But there was plenty of argument over whether the industry should skip ICD-10 and go right to ICD-11.
Looking back on things, going from ICD-9 to ICD-10 was enormously helpful despite the move amounting to little more than an incremental step to ICD-11. But so much was added to the system via the ICD-10 update that it is kind of hard to imagine what would have happened had we just skipped over it.
A Nearly Ten-Fold Increase
The move to ICD-10 was necessitated by an outdated system that simply didn't contain enough billing codes to cover all the available services, procedures, medical equipment, and drugs medical payers were being billed for. Without enough codes, medical billing was unnecessarily slow and inefficient. The system was sluggish, to say the least.
By the time the U.S. system got around to looking at ICD-10, proposals called for increasing the total number of available codes from just 26,000 to 155,000. That is a nearly 6-fold increase.
Prior to ICD-10, medical billing and insurance companies dealt with just 13,000 diagnosis codes and 3,000 procedure codes. ICD-10 implementation increased the numbers to 68,000 and 87,000, respectively. ICD-11 added even more codes to the list. By not skipping ICD-10, the system was updated in two steps rather than one.
Introducing Greater Complexity
Implementing ICD-10 has been largely seen as a good thing. However, perspective plays a crucial role in one's opinion of the system. On the one hand, increasing the total number of billing codes by such a large degree implies a more detailed system that should lead to greater accuracy in everything from reimbursements to record keeping. On the other hand, medical billing codes are a lot like the tax code. The bigger things get, the more complicated they become.
We are not complaining, mind you, but one of the reasons Find-A-Code exists is the complexity of the medical billing environment. If you are a medical coder, you need access to hundreds of thousands of codes on a daily basis. Familiarity allows you to memorize the most often utilized codes, but you still have to look up the ones you don't know.
We provide a centralized, online library that allows coders to look up the information they need as easily as running a standard search on Google. Imagine if online tools like ours were not available. Coders would be thumbing through stacks of books trying to find often obscure information. That doesn't make for a very efficient system.
No Better Way
There is no better way to compile and search medical billing codes than doing so online in a cloud-based environment. Cloud computing wasn't even around when officials began discussing the need for ICD-10. That was fine for the simple fact that the existing system worked well enough with only 26,000 codes to deal with. But the 6-fold increase that came with ICD-10 forced the system into the cloud. That may have been the most profound effect of all.
Despite implementation of ICD-11, medical billing companies and individual coders still rely heavily on ICD-10. The update had such a profound and lasting effect on the system that it is still felt today. Will the system ever get another update as important as ICD-10? Perhaps. But ICD-10 will remain one for the medical billing history books.
###
Questions, comments?
If you have questions or comments about this article please contact us. Comments that provide additional related information may be added here by our Editors.
Latest articles: (any category)
COVID Vaccine Coding Changes as of November 1, 2023
October 26th, 2023 - Wyn Staheli
COVID vaccine changes due to the end of the PHE as of November 1, 2023 are addressed in this article.
Medicare Guidance Changes for E/M Services
October 11th, 2023 - Wyn Staheli
2023 brought quite a few changes to Evaluation and management (E/M) services. The significant revisions as noted in the CPT codebook were welcome changes to bring other E/M services more in line with the changes that took place with Office or Other Outpatient Services a few years ago. As part of CMS' Medicare Learning Network, the "Evaluation and Management Services Guide" publication was finally updated as of August 2023 to include the changes that took place in 2023. If you take a look at the new publication (see references below),....
Can We Score Interpretation of an EKG Towards E/M Medical Decision Making?
October 10th, 2023 - Aimee Wilcox
When EKGs are performed in the facility setting or even in the physician's office, what are the requirements for reporting the service and who gets credit for scoring data points for Evaluation and Management (E/M) medical decision making (MDM)? Let's take a look at a few coding scenarios related to EKG services to get a better understanding of why this can be problematic.
Accurately Reporting Signs and Symptoms with ICD-10-CM Codes
October 5th, 2023 - Aimee Wilcox
Coders often find themselves unsure of when to report a sign or symptom code documented in the medical record. Some coders find their organization has an EHR that requires a working diagnosis, which is usually a sign or symptom, be entered to order a test or diagnostic study or image. Understanding the guidelines surrounding when signs and symptoms should be reported is the first step in correct coding so let's take a look at some scenarios.
The 2024 ICD-10-CM Updates Include New Codes for Reporting Metabolic Disorders and Insulin Resistance
September 19th, 2023 - Aimee Wilcox
Diabetes is a chronic disease that just seems to consistently be increasing instead of improving resulting in a constant endeavor by medical researchers to identify causal effects and possible treatments. One underlying or precipitating condition that scientists have identified as a precipitating factor in the development of diabetes is insulin resistance, which is a known metabolic disorder. As data becomes available through claims reporting, additional code options become possible with ICD-10-CM.
Documenting and Reporting Postoperative Visits
September 12th, 2023 - Aimee Wilcox
Sometimes we receive questions regarding documentation requirements for specific codes or coding requirements and we respond with information and resources to support our answers. The following question was recently submitted: Are providers required to report postoperative services on claims using 99024, especially if there is no payment for that service? What documentation is required if you are reporting an unrelated Evaluation and Management (E/M) service by the same physician during the postoperative period? 
Understanding Gastroesophageal Reflux Disease and ICD-10-CM Coding
August 22nd, 2023 - Aimee Wilcox
Gastroesophageal reflux disease or GERD for short, is a disease that impacts millions of Americans on a weekly basis. Symptoms are uncomfortable, as are some of the tests used to diagnose it, but understanding the disease, tests, and treatments helps us better understand how to code the disease using ICD-10-CM codes.