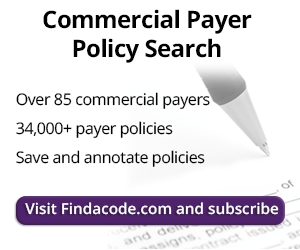 ICD-10 TRANSITION IS FRUSTRATING FOR MEDICAL PRACTICES
October 14th, 2015 -
Adam Smith
0 Votes -

Sign in

to vote or comment.
---
The dust has settled. ICD-10 is here. Now what?
ICD10 is finally here. And it is not welcome in healthcare circles. Healthcare organizations will have to grapple with thousands of new codes, high overheads and workflow disruptions. The real impact of the revised coding set will be felt in a few weeks from now. As it is still too early to analyse the effect ICD 10 is going to have on the reimbursement methods of insurers.
It is mayhem at the doctor's office…
Physicians across the country are spending close to an hour every day, to enter ICD 10 codes. But surely a coder can enter and scrub codes? They can't. As most of them are busy making calls to insurers! Frantic calls to check whether claims rejected a few weeks back need to be resubmitted in the coding set. Or whether the CMS promise to accept claims that have ICD 10 codes which may not be highly specific but still belong to the "right family", holds water.
The phone wait times of insurers are also ridiculously long. One practice manager noted that her biller spent almost 4 hours on hold. That is almost half a day's work lost. "I don't know who is going to benefit out of ICD 10, certainly not me" rues Ellen Spandana the CFO of a paediatrics practice.
And the biggest roadblock is…
Hiring trained ICD10 coders. "A lot of this trouble could have been resolved if only if we had trained coders to handle this job" says Jarryd, the practice manger of a group practice. And it is by far the biggest roadblock that healthcare organizations face.
Where are the coders?
Post the roll out; there is a rush to hire certified coders who can handle the complexities and tripwires of ICD 10. But they are few and far between. And, yes, charge a bomb. According to a survey by AAPC medical coders had an 8.4% average increase in their salaries.
Experienced coders demand high pay packages. This could be a further blow for healthcare organizations that are already reeling under the revenue challenges of the recent reforms.Most veteran coders are unwilling to learn an entirely new coding method and prefer to retire early. The ever increasing coder shortage is growing more acute and wreaking havoc on the bottomline of medical practices.
It is not all gloom and doom.
Several ICD-9 to ICD-10 converter tools are making the job easier for medical practices. "At least some of the workload is lessened thanks to technology", smiles Chris who manages a group practice in rural Arkansas. An increasing number of medical practices are turning to tools and apps to manage ICD-10 bottlenecks. "It serves as a strong stopgap solution for the time being, till we find a reliable offshore partner to outsource our coding services to" Chris adds.
Want a tool to simplify and quicken your coding process?
ThePracticeBridge Inc. has developed a smart and user friendly ICD 9 to ICD 10 conversion tool. Users can input ICD 9 codes they've used all along into the tool and get its corresponding ICD 10 match. To demo the tool click here.
###
Questions, comments?
If you have questions or comments about this article please contact us. Comments that provide additional related information may be added here by our Editors.
Latest articles: (any category)
Emergency Department - APC Reimbursement Method
September 15th, 2022 - Christine Woolstenhulme, CPC, CMRS, QCC, QMCS
CMS pays emergency department visits through a payment method using Ambulatory Payment Classifications (APCs). Most payers also use the APC reimbursement system; however, there may be some differences in payer policies (always review your specific payer policy). APCs are the primary type of payment made under the OPPS, comprising groupings ...
Why Medical Coding and Billing Software Desperately Needs AI
September 7th, 2022 - Find-A-Code
It has been said that the healthcare industry is notoriously slow in terms of technology adoption. One need only look at how convoluted medical coding and billing are to know that it needs a technology injection. Specifically, medical coding and billing software desperately needs artificial intelligence (AI).
CMS says Less Paperwork for DME Suppliers after Jan 2023!
August 18th, 2022 - Christine Woolstenhulme, QCC, QMCS, CPC, CMRS
Attention providers, suppliers, billers, and vendors who bill Durable Medical Equipment (DME) to Medicare!  Currently, a supplier receives a signed Certificate of Medical Necessity (CMN) from the treating physician or creates and signs a DME Information Form (DIFs); these are required to be sent with the claim. However, this is about ...
Things to Consider Before Upgrading Medical Billing Software
August 11th, 2022 - Find-A-Code
Your practice has utilized the same medical billing software for years. The medical billing staff says it is time for a change. You don't necessarily disagree, but you also don't know where to begin your search for new software. There are so many vendors offering so many products that making sense of it all can be challenging.
Calendar Year 2023 Medicare Advantage and Part C & D Payment Policies
August 9th, 2022 - Aimee L. Wilcox, CPMA, CCS-P, CST, MA, MT
Each year CMS publishes an Advance Notice of the upcoming years Medicare Advantage (MA) Capitation Rates and Part C and Part D Payment Policies and asks for comments related to it. Each of the comments are carefully reviewed and responded to and often are impactful to changes seen between the Advance Notice and final publication referred to as the Rate Announcement. With health equity as a primary focus for 2023, CMS announced some policy changes that may impact your organization.
How CMS Determines Which Telehealth Services are Risk Adjustable
August 9th, 2022 - Aimee L. Wilcox, CPMA, CCS-P, CST, MA, MT
Medicare Advantage Organizations (MAOs) have gone back and forth on whether or not to use data collected from telehealth, virtual Care, and telephone (audio-only) encounters with Medicare beneficiaries for risk adjustment reporting, but the following published documents from CMS cleared that up once and for all by providing an answer to a question specifically related to this question.
OIG Investigates SCAN Health for Risk Adjustment Overpayments With Surprising Results
July 26th, 2022 - Aimee L. Wilcox, CPMA, CCS-P, CST, MA, MT
We've seen a number of OIG risk adjustment data validation (RADV) audits recently where the independent review contractor was simply looking for any codes the payer reported that were not supported by the documentation, in an effort to declare an overpayment was made and monies are due to be repaid. However, it was refreshing to read this RADV audit and discover that the independent review contractor actually identified HCCs the payer failed to report that, while still resulting in an overpayment, was able to reduce the overpayment by giving credit for these additional HCCs. What lessons are you learning from reading these RADV audit reports?