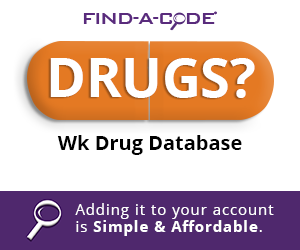 Hypertension ICD-10-CM Coding Table, Guidelines, and Tips
April 16th, 2020 - Wyn Staheli, Director of Research & Aimee Wilcox, Director of Content
0 Votes -

Sign in

to vote or comment.
---
Hypertension Definitions
Blood pressure is the measurement of blood pressing on the blood vessel walls when the heart contracts, pushing blood through the arteries (systolic pressure) and when the heart is at rest between heart contractions when it is refilling with oxygenated blood (diastolic pressure). A patient may be considered hypertensive if either of the systolic or diastolic pressure is elevated while the other is normal or both are elevated.
Blood pressure is measured using a sphygmomanometer (blood pressure cuff with an attached gauge) and a stethoscope. Blood pressure is measured in millimeters of mercury (mmHg) and documented as systolic over diastolic (e.g., 120/80 mmHg). Both systolic and diastolic pressures can indicate hypertension independently or together. The following table identifies five types of systolic and diastolic blood pressure readings and what they indicate.
| | | |
| --- | --- | --- |
| Type | Systolic | Diastolic |
| Normal | Less than 120 | Less than 80 |
| Elevated | 120-129 | Less than 80 |
| Hypertension (stage 1) | 130-139 | 80-89 |
| Hypertension (stage 2) | 140 179 | 90-119 |
| Hypertensive crisis | 180 or higher | 120 or higher |
There are many factors that can contribute to or cause high blood pressure and hypertension (e.g., tobacco use or exposure, obesity, stress, pregnancy) and several ICD-10-CM code categories to report them. Documentation is important for code selection in identifying these additional factors.
Other Hypertension Definitions
Essential hypertension, also known as arterial, benign, idiopathic, primary, or malignant hypertension, has no known or identified cause and is reported with code I10 as long as there are no associated and/or related causal relationships (e.g, heart disease).
Secondary hypertension is caused by an underlying condition or disease (e.g., chronic kidney disease, heart disease) and is reported with either a combination code (e.g., I11.9 hypertensive heart disease without heart failure) OR multiple codes to further explain the underlying condition, stage, or complicating factors as in the following example:
I12.0 Hypertensive chronic kidney disease with stage 5 chronic kidney disease or end stage renal disease, and
N18.5 Chronic kidney disease, stage 5
Hypertension Coding Tips
According to the ICD-10-CM Official Coding Guidelines Section 1;C.9.a, a causal relationship is presumed between hypertension and heart involvement as well as hypertension and kidney involvement, even when the provider has not specifically linked the two conditions together in the documentation (unless they are specifically noted as "unrelated").
The guidelines also state that "For hypertension and conditions not specifically linked by relational terms such as "with," "associated with" or "due to" in the classification, provider documentation must link the conditions in order to code them as related."
An elevated blood pressure reading that is not documented as hypertension is reported as a symptom (R03.0). If the patient is pregnant, use the appropriate pregnancy codes (O13.- or O14.-) instead of code R03.0.
Be sure to review Section 1;C.9.a of the ICD-10-CM Official Guidelines for Coding & Reporting for very specific hypertension reporting guidelines which need to be followed. For those with a Find-A-Code subscription, they may be easily viewed by clicking on the [ICD-10 Official Documentation Guidelines] tab below code I10.
ICD-10-CM Hypertension Coding Table
For those that remember using ICD-9-CM, there was a hypertension table located in the Index (Volume 1) which was divided into categories of malignant, benign, and unspecified hypertension. With ICD-10-CM, those categories no longer exist. The following hypertension table, created by innoviHealth, identifies some of the coding options for reporting high blood pressure, hypertension, and hypertension with causal relationships.
Condition(s)

Coding Guidance

Essential (primary)

I10 if there are no associated causal relationships (e.g., heart disease)

w/ cardiorenal disease

I13-: this combination code includes hypertension, heart disease, and CKD.

If there is heart failure, use additional code from category I50-

Note: If there is acute renal failure, add that code.

w/ chronic kidney disease

Patient has CKD classifiable with N18-

I12-: this combination code includes hypertension and CKD

if there is also kidney involvement, see cardiorenal.

Note: If there is acute renal failure, add that code

w/ eye involvement

Report a code from subcategory H35.0- and a code from categories I10-I15. Sequence according to the reason for the encounter.

w/ heart disease

Patient has heart condition classified with I50- or I51.4-I51.9

hypertension is related: use code from category I11-

hypertension is unrelated: sequence according to reason for the encounter

Note: If there is also kidney involvement, use cardiorenal codes instead.

w/ kidney involvement

Hypertensive renal disease NOS or CKD stages 1-4 use code I12.9. Otherwise,see cardiorenal disease codes.

Note: If there is also heart involvement, use cardiorenal codes instead.

w/ pregnancy

w/ pulmonary involvement

Cerebrovascular disease

When hypertension is due to cerebrovascular disease, code first the applicable code from categories I60-I69, then report applicable hypertension code.

Hypertensive crisis

Blood pressure is 180/120 or greater. Use code from category I16-

Hypertensive encephalopathy

Brain dysfunction or damage resulting from sustained hypertension. When blood pressure exceeds the limits of cerebral autoregulation, cerebral blood flow is impaired (brain ischemia). Report with code I67.4.

Secondary

Hypertension is due to underlying condition not otherwise classified. Two codes are required: one to identify the underlying etiology and one from category I15- to identify the hypertension. Sequence according to reason for the encounter.

Transient

An elevated blood pressure reading without a diagnosis of hypertension is also referred to as "transient hypertension." Report with code R03.0
###
Questions, comments?
If you have questions or comments about this article please contact us. Comments that provide additional related information may be added here by our Editors.
Latest articles: (any category)
Coding for a Performance of an X-ray Service vs. Counting the Work as a Part of MDM
March 21st, 2022 - Stephanie Allard , CPC, CEMA, RHIT
When x-rays are audited on the same date as an E/M encounter we have one of three decisions to make about the work that went into the radiological exam when the practice owns x-ray equipment and does their own interpretations internally. First, we must determine whether the x-ray was...
Continuous Glucose Monitoring (CGM) Systems: Leveraging Everyday Tech to Enhance Diabetes Management
March 16th, 2022 - Susan Gatehouse, RHIT, CCS,CPC, AHIMA-Approved ICD-10-CM/PCS Trainer
However, is the coding for the treatment and management of diabetes being adequately captured? Diabetes mellitus (DM) affects over 400 million people worldwide. It is a chronic disease of inadequate control of blood levels of glucose that affects the body's ability to turn food into energy. Essentially, the...
ESRD Hemodialysis Hits Home with the New ETC Model
March 16th, 2022 - Aimee L. Wilcox, CPMA, CCS-P, CST, MA, MT
In 2021, two major ESRD programs became effective, essentially preparing to transform not only risk adjusted services, but also at-home dialysis, health equity among beneficiaries needing transplant services, and improved access to donor kidneys.
Refresh Your IV Hydration Coding Knowledge
March 16th, 2022 - Aimee L. Wilcox, CPMA, CCS-P, CST, MA, MT
Reporting IV infusion services can be complicated, especially when multiple infusions are reported in a single encounter. Take a few minutes to freshen up your knowledge on IV hydration coding with a review of the guidelines and a few coding scenarios.
Medicare Auditors Caught Double-Dipping
March 14th, 2022 - Edward Roche, PhD, JD
Overlapping extrapolations require providers to pay twice. Some Medicare auditors have been caught "double-dipping," the practice of sampling and extrapolating against the same set of claims. This is like getting two traffic tickets for a single instance of running a red light. This seedy practice doubles the amount...
Cybersecurity & Ransomware Warnings
March 10th, 2022 - Wyn Staheli, Director of Content
Although HIPAA Security protocols have been in effect for some time, as technology advances, if we are not diligent, gaps can be left available for intruders. On top of that, on February 23, 2022, the American Hospital Association issued a cybersecurity advisory. They stated, "there is concern that Russia may retaliate against the U.S. and allied nations with disruptive cyberattacks."
The Case of the Missing Signature
March 10th, 2022 - David M. Glaser, Esq.
It's important to remember that Medicare manuals are not binding, and they can't "require" anything, including signatures. Regulatory framework is constantly changing. Never assume you know all of the rules, even if you carefully study them all the time. New things are constantly appearing....