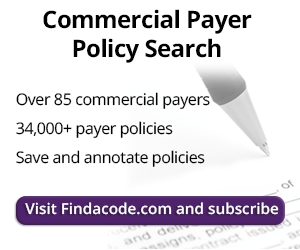 Hypertension ICD-10-CM Coding Table, Guidelines, and Tips
April 16th, 2020 - Wyn Staheli, Director of Research & Aimee Wilcox, Director of Content
---
Hypertension Definitions
Blood pressure is the measurement of blood pressing on the blood vessel walls when the heart contracts, pushing blood through the arteries (systolic pressure) and when the heart is at rest between heart contractions when it is refilling with oxygenated blood (diastolic pressure). A patient may be considered hypertensive if either of the systolic or diastolic pressure is elevated while the other is normal or both are elevated.
Blood pressure is measured using a sphygmomanometer (blood pressure cuff with an attached gauge) and a stethoscope. Blood pressure is measured in millimeters of mercury (mmHg) and documented as systolic over diastolic (e.g., 120/80 mmHg). Both systolic and diastolic pressures can indicate hypertension independently or together. The following table identifies five types of systolic and diastolic blood pressure readings and what they indicate.
| | | |
| --- | --- | --- |
| Type | Systolic | Diastolic |
| Normal | Less than 120 | Less than 80 |
| Elevated | 120-129 | Less than 80 |
| Hypertension (stage 1) | 130-139 | 80-89 |
| Hypertension (stage 2) | 140 179 | 90-119 |
| Hypertensive crisis | 180 or higher | 120 or higher |
There are many factors that can contribute to or cause high blood pressure and hypertension (e.g., tobacco use or exposure, obesity, stress, pregnancy) and several ICD-10-CM code categories to report them. Documentation is important for code selection in identifying these additional factors.
Other Hypertension Definitions
Essential hypertension, also known as arterial, benign, idiopathic, primary, or malignant hypertension, has no known or identified cause and is reported with code I10 as long as there are no associated and/or related causal relationships (e.g, heart disease).
Secondary hypertension is caused by an underlying condition or disease (e.g., chronic kidney disease, heart disease) and is reported with either a combination code (e.g., I11.9 hypertensive heart disease without heart failure) OR multiple codes to further explain the underlying condition, stage, or complicating factors as in the following example:
I12.0 Hypertensive chronic kidney disease with stage 5 chronic kidney disease or end stage renal disease, and
N18.5 Chronic kidney disease, stage 5
Hypertension Coding Tips
According to the ICD-10-CM Official Coding Guidelines Section 1;C.9.a, a causal relationship is presumed between hypertension and heart involvement as well as hypertension and kidney involvement, even when the provider has not specifically linked the two conditions together in the documentation (unless they are specifically noted as "unrelated").
The guidelines also state that "For hypertension and conditions not specifically linked by relational terms such as "with," "associated with" or "due to" in the classification, provider documentation must link the conditions in order to code them as related."
An elevated blood pressure reading that is not documented as hypertension is reported as a symptom (R03.0). If the patient is pregnant, use the appropriate pregnancy codes (O13.- or O14.-) instead of code R03.0.
Be sure to review Section 1;C.9.a of the ICD-10-CM Official Guidelines for Coding & Reporting for very specific hypertension reporting guidelines which need to be followed. For those with a Find-A-Code subscription, they may be easily viewed by clicking on the [ICD-10 Official Documentation Guidelines] tab below code I10.
ICD-10-CM Hypertension Coding Table
For those that remember using ICD-9-CM, there was a hypertension table located in the Index (Volume 1) which was divided into categories of malignant, benign, and unspecified hypertension. With ICD-10-CM, those categories no longer exist. The following hypertension table, created by innoviHealth, identifies some of the coding options for reporting high blood pressure, hypertension, and hypertension with causal relationships.
Condition(s)

Coding Guidance

Essential (primary)

I10 if there are no associated causal relationships (e.g., heart disease)

w/ cardiorenal disease

I13-: this combination code includes hypertension, heart disease, and CKD.

If there is heart failure, use additional code from category I50-

Note: If there is acute renal failure, add that code.

w/ chronic kidney disease

Patient has CKD classifiable with N18-

I12-: this combination code includes hypertension and CKD

if there is also kidney involvement, see cardiorenal.

Note: If there is acute renal failure, add that code

w/ eye involvement

Report a code from subcategory H35.0- and a code from categories I10-I15. Sequence according to the reason for the encounter.

w/ heart disease

Patient has heart condition classified with I50- or I51.4-I51.9

hypertension is related: use code from category I11-

hypertension is unrelated: sequence according to reason for the encounter

Note: If there is also kidney involvement, use cardiorenal codes instead.

w/ kidney involvement

Hypertensive renal disease NOS or CKD stages 1-4 use code I12.9. Otherwise,see cardiorenal disease codes.

Note: If there is also heart involvement, use cardiorenal codes instead.

w/ pregnancy

w/ pulmonary involvement

Cerebrovascular disease

When hypertension is due to cerebrovascular disease, code first the applicable code from categories I60-I69, then report applicable hypertension code.

Hypertensive crisis

Blood pressure is 180/120 or greater. Use code from category I16-

Hypertensive encephalopathy

Brain dysfunction or damage resulting from sustained hypertension. When blood pressure exceeds the limits of cerebral autoregulation, cerebral blood flow is impaired (brain ischemia). Report with code I67.4.

Secondary

Hypertension is due to underlying condition not otherwise classified. Two codes are required: one to identify the underlying etiology and one from category I15- to identify the hypertension. Sequence according to reason for the encounter.

Transient

An elevated blood pressure reading without a diagnosis of hypertension is also referred to as "transient hypertension." Report with code R03.0
###
Questions, comments?
If you have questions or comments about this article please contact us. Comments that provide additional related information may be added here by our Editors.
Latest articles: (any category)
COVID Vaccine Coding Changes as of November 1, 2023
October 26th, 2023 - Wyn Staheli
COVID vaccine changes due to the end of the PHE as of November 1, 2023 are addressed in this article.
Medicare Guidance Changes for E/M Services
October 11th, 2023 - Wyn Staheli
2023 brought quite a few changes to Evaluation and management (E/M) services. The significant revisions as noted in the CPT codebook were welcome changes to bring other E/M services more in line with the changes that took place with Office or Other Outpatient Services a few years ago. As part of CMS' Medicare Learning Network, the "Evaluation and Management Services Guide" publication was finally updated as of August 2023 to include the changes that took place in 2023. If you take a look at the new publication (see references below),....
Can We Score Interpretation of an EKG Towards E/M Medical Decision Making?
October 10th, 2023 - Aimee Wilcox
When EKGs are performed in the facility setting or even in the physician's office, what are the requirements for reporting the service and who gets credit for scoring data points for Evaluation and Management (E/M) medical decision making (MDM)? Let's take a look at a few coding scenarios related to EKG services to get a better understanding of why this can be problematic.
Accurately Reporting Signs and Symptoms with ICD-10-CM Codes
October 5th, 2023 - Aimee Wilcox
Coders often find themselves unsure of when to report a sign or symptom code documented in the medical record. Some coders find their organization has an EHR that requires a working diagnosis, which is usually a sign or symptom, be entered to order a test or diagnostic study or image. Understanding the guidelines surrounding when signs and symptoms should be reported is the first step in correct coding so let's take a look at some scenarios.
The 2024 ICD-10-CM Updates Include New Codes for Reporting Metabolic Disorders and Insulin Resistance
September 19th, 2023 - Aimee Wilcox
Diabetes is a chronic disease that just seems to consistently be increasing instead of improving resulting in a constant endeavor by medical researchers to identify causal effects and possible treatments. One underlying or precipitating condition that scientists have identified as a precipitating factor in the development of diabetes is insulin resistance, which is a known metabolic disorder. As data becomes available through claims reporting, additional code options become possible with ICD-10-CM.
Documenting and Reporting Postoperative Visits
September 12th, 2023 - Aimee Wilcox
Sometimes we receive questions regarding documentation requirements for specific codes or coding requirements and we respond with information and resources to support our answers. The following question was recently submitted: Are providers required to report postoperative services on claims using 99024, especially if there is no payment for that service? What documentation is required if you are reporting an unrelated Evaluation and Management (E/M) service by the same physician during the postoperative period? 
Understanding Gastroesophageal Reflux Disease and ICD-10-CM Coding
August 22nd, 2023 - Aimee Wilcox
Gastroesophageal reflux disease or GERD for short, is a disease that impacts millions of Americans on a weekly basis. Symptoms are uncomfortable, as are some of the tests used to diagnose it, but understanding the disease, tests, and treatments helps us better understand how to code the disease using ICD-10-CM codes.