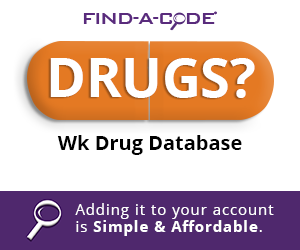 Hypertension ICD-10-CM Coding Table, Guidelines, and Tips
April 16th, 2020 - Wyn Staheli, Director of Research & Aimee Wilcox, Director of Content
---
Hypertension Definitions
Blood pressure is the measurement of blood pressing on the blood vessel walls when the heart contracts, pushing blood through the arteries (systolic pressure) and when the heart is at rest between heart contractions when it is refilling with oxygenated blood (diastolic pressure). A patient may be considered hypertensive if either of the systolic or diastolic pressure is elevated while the other is normal or both are elevated.
Blood pressure is measured using a sphygmomanometer (blood pressure cuff with an attached gauge) and a stethoscope. Blood pressure is measured in millimeters of mercury (mmHg) and documented as systolic over diastolic (e.g., 120/80 mmHg). Both systolic and diastolic pressures can indicate hypertension independently or together. The following table identifies five types of systolic and diastolic blood pressure readings and what they indicate.
| | | |
| --- | --- | --- |
| Type | Systolic | Diastolic |
| Normal | Less than 120 | Less than 80 |
| Elevated | 120-129 | Less than 80 |
| Hypertension (stage 1) | 130-139 | 80-89 |
| Hypertension (stage 2) | 140 179 | 90-119 |
| Hypertensive crisis | 180 or higher | 120 or higher |
There are many factors that can contribute to or cause high blood pressure and hypertension (e.g., tobacco use or exposure, obesity, stress, pregnancy) and several ICD-10-CM code categories to report them. Documentation is important for code selection in identifying these additional factors.
Other Hypertension Definitions
Essential hypertension, also known as arterial, benign, idiopathic, primary, or malignant hypertension, has no known or identified cause and is reported with code I10 as long as there are no associated and/or related causal relationships (e.g, heart disease).
Secondary hypertension is caused by an underlying condition or disease (e.g., chronic kidney disease, heart disease) and is reported with either a combination code (e.g., I11.9 hypertensive heart disease without heart failure) OR multiple codes to further explain the underlying condition, stage, or complicating factors as in the following example:
I12.0 Hypertensive chronic kidney disease with stage 5 chronic kidney disease or end stage renal disease, and
N18.5 Chronic kidney disease, stage 5
Hypertension Coding Tips
According to the ICD-10-CM Official Coding Guidelines Section 1;C.9.a, a causal relationship is presumed between hypertension and heart involvement as well as hypertension and kidney involvement, even when the provider has not specifically linked the two conditions together in the documentation (unless they are specifically noted as "unrelated").
The guidelines also state that "For hypertension and conditions not specifically linked by relational terms such as "with," "associated with" or "due to" in the classification, provider documentation must link the conditions in order to code them as related."
An elevated blood pressure reading that is not documented as hypertension is reported as a symptom (R03.0). If the patient is pregnant, use the appropriate pregnancy codes (O13.- or O14.-) instead of code R03.0.
Be sure to review Section 1;C.9.a of the ICD-10-CM Official Guidelines for Coding & Reporting for very specific hypertension reporting guidelines which need to be followed. For those with a Find-A-Code subscription, they may be easily viewed by clicking on the [ICD-10 Official Documentation Guidelines] tab below code I10.
ICD-10-CM Hypertension Coding Table
For those that remember using ICD-9-CM, there was a hypertension table located in the Index (Volume 1) which was divided into categories of malignant, benign, and unspecified hypertension. With ICD-10-CM, those categories no longer exist. The following hypertension table, created by innoviHealth, identifies some of the coding options for reporting high blood pressure, hypertension, and hypertension with causal relationships.
Condition(s)

Coding Guidance

Essential (primary)

I10 if there are no associated causal relationships (e.g., heart disease)

w/ cardiorenal disease

I13-: this combination code includes hypertension, heart disease, and CKD.

If there is heart failure, use additional code from category I50-

Note: If there is acute renal failure, add that code.

w/ chronic kidney disease

Patient has CKD classifiable with N18-

I12-: this combination code includes hypertension and CKD

if there is also kidney involvement, see cardiorenal.

Note: If there is acute renal failure, add that code

w/ eye involvement

Report a code from subcategory H35.0- and a code from categories I10-I15. Sequence according to the reason for the encounter.

w/ heart disease

Patient has heart condition classified with I50- or I51.4-I51.9

hypertension is related: use code from category I11-

hypertension is unrelated: sequence according to reason for the encounter

Note: If there is also kidney involvement, use cardiorenal codes instead.

w/ kidney involvement

Hypertensive renal disease NOS or CKD stages 1-4 use code I12.9. Otherwise,see cardiorenal disease codes.

Note: If there is also heart involvement, use cardiorenal codes instead.

w/ pregnancy

w/ pulmonary involvement

Cerebrovascular disease

When hypertension is due to cerebrovascular disease, code first the applicable code from categories I60-I69, then report applicable hypertension code.

Hypertensive crisis

Blood pressure is 180/120 or greater. Use code from category I16-

Hypertensive encephalopathy

Brain dysfunction or damage resulting from sustained hypertension. When blood pressure exceeds the limits of cerebral autoregulation, cerebral blood flow is impaired (brain ischemia). Report with code I67.4.

Secondary

Hypertension is due to underlying condition not otherwise classified. Two codes are required: one to identify the underlying etiology and one from category I15- to identify the hypertension. Sequence according to reason for the encounter.

Transient

An elevated blood pressure reading without a diagnosis of hypertension is also referred to as "transient hypertension." Report with code R03.0
###
Questions, comments?
If you have questions or comments about this article please contact us. Comments that provide additional related information may be added here by our Editors.
Latest articles: (any category)
Code Sequencing Chapter 15 OB Visits
February 13th, 2023 - Chris Woolstenhulme
Sometimes payer guidelines differ from the official guidelines, this can be confusing, let's look at a sequencing priority for example in Chapter 15: Pregnancy, childbirth, and the Puerperium (o00-o9A). the guidelines tell us how to code based on the provider's documentation, in addition, it is important to know Chapter 15 codes are never to be used on newborn records, only on the maternal record. Find-A-Code will sequence codes according to the ICD-10-CM guidelines first.
Is the End Really Near?
February 7th, 2023 - Chris Woolstenhulme
What happens once the COVID-19 emergency declarations have ended?
Will 2023 Be the Year of Outsourced Medical Billing?
February 3rd, 2023 - Find-A-Code
Many healthcare providers have chosen to keep medical coding and billing in-house. From HIPAA compliance to the complexity of ICD-10 codes, it has just been easier to keep track of things by not outsourcing medical billing or coding. But things are changing. So much so that 2023 could be the year that outsourced services finally take over.
Three Things To Know When Reporting Prolonged Services in 2023
January 31st, 2023 - Aimee Wilcox
The Evaluation and Management (E/M) changes made in 2021 and again in 2023 brought about new CPT codes and guidelines for reporting prolonged services. Just as Medicare disagreed with CPT in the manner in which prolonged service times should be calculated, they did so again with the new 2023 changes. Here are three things you should know when reporting prolonged services for all E/M services.
The Curious Relationship Between CPT Codes and Actual Treatments
January 30th, 2023 - Find-A-Code
Common sense seems to dictate that medical billing codes, like CPT codes for example, are only considered after medical treatment has been provided. After all, the codes are simply a representation of diagnosed conditions and treatment services provided – for billing purposes. But there is a curious relationship between these codes and actual treatments.
Why Medical Billing Codes Are Critical To Healthcare Delivery
January 30th, 2023 - Find-A-Code
Medical coders play a critical role in determining how healthcare delivery is reported for record keeping and billing purposes. Likewise, the codes they know so well are equally critical. They have been around for decades. They were originally developed and implemented to make reporting and billing easier in a healthcare system that was becoming incredibly more complex. The system is even more complex today.
Why Knowing Medical Terminology Makes Coding Easier
January 27th, 2023 - Find-A-Code
You are excited about beginning your training as a professional medical coder. You're expecting to pass the exam and earn your certification. The future is looking bright until, as you are perusing the educational material, you suddenly realize you're going to have to learn medical terminology.