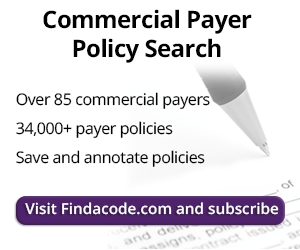 ICD-10: The Wave (or Tsunami) of the Future
March 22nd, 2013 - Allison Singer, CPC
---
ICD-10: The Wave (or Tsunami) of the Future
For many people, simply hearing the words "ICD-10" is enough to cause headaches, indigestion and a sudden compulsion to find a new career. It is the looming healthcare change that many professionals hope will go away completely or be delayed until they can retire. However, the repeated affirmations by the Department of Health and Human Services (HHS) and the Centers for Medicare and Medicaid Services (CMS) strongly suggest the ICD-10 transition will continue as scheduled.
Most industry experts recommend that plans for implementing ICD-10 should already be underway for medical practices, both large and small. However, providers are limited in what they can prepare since so much of ICD-10 depends on having the right technology in place to accommodate the new code set. In addition to ICD-10, providers are faced with implementing other major (and costly) healthcare initiatives such as, HIPAA 5010, EHRs and other healthcare reforms such as the HITECH Act. At the end of the day, healthcare providers are asking whether it is even possible to implement ICD-10 by the mandated compliance date.
Phase 1: Implementation of HIPAA 5010
Compliance Date: January 1, 2012
In order for claims to be submitted with ICD-10, the electronic health transaction format must change from the current HIPAA standards (ASC X12 4010A1) to the new version (ASC X12 5010). CMS already started its internal testing, which is to be completed by December 31, 2010. On January 1, 2011, CMS is scheduled to start external testing with its partners.
The 5010 conversion affects all HIPAA covered entitles: providers, clearinghouses, health plans and billing services. The 5010 transaction set will allow either ICD-9 or ICD-10 claims to be processed. It also increases the number of diagnoses allowed on a claim, along with other changes to the Medicare Physician Fee Schedule.
What You Need to Do Now
Providers are rapidly running out of time to start converting to 5010. According to a recent survey by HIMSS, only 12 percent of providers have formally begun the 5010 conversion (See http://www.icd10watch.com/blog/icd-10-deadline-achievable). By January 2011, contact your practice management (PM) system, clearinghouses, payers and other software vendors to see when they plan to upgrade your system to 5010. Make sure the vendor allows plenty of time for the upgrade before the January 1, 2012, compliance date.
In addition, ask whether your current vendor contract or license includes HIPAA regulation updates. If it does not, you will need to know how much an upgrade will cost and any training involved with the upgrade. If you are planning to change PM systems in the near future, it is advisable to negotiate the 5010 conversion with the new PM system.
Note: CMS offers a provider action checklist for converting to HIPAA 5010 at: http://www.cms.gov/Versions5010andD0/Downloads/w5010PvdrActionChklst.pdf
Phase 2: ICD-10 Implementation
Compliance Date: October 1, 2012
As of October 1, 2013, all software vendors, physicians, payers and clearinghouses must submit or process encounters using the ICD-10 code set. Outpatient Part B claims submitted with ICD-9 codes will be denied if the date of service is October 1, 2013 or later. On hospital claims, the discharge date drives code selection. If the discharge date is after October 1, any procedures performed before October 1 must be submitted using ICD-10 codes rather than ICD-9 codes.
There is no grace period or reduced fee schedule for providers that do not submit claims with ICD-10 information after October 1, 2013. In addition, claims submitted with a mix of ICD-9 and ICD-10 codes will be denied. Since the average cost of reworking a denied claim is $25, filing claims incorrectly can become very expensive, very quickly.
What You Need to Do Now
With a little over three years to go, practices need to organize an ICD-10 implementation team, if they have not already done so. The implementation team should include at least one representative from each department in the practice: providers, coders, billers, compliance officer, office manager, IT specialist, trainers and so forth. Every employee will be affected by ICD-10, and therefore input from every type of employee should be taken into account.
Note: Several organizations such as the AAPC and AHIMA offer free ICD-10 implementation plans to help practices get started (See the links under Resources).
Budget
One of the first tasks of the implementation team should be to allocate a budget for converting to ICD-10. Table 1 lists the estimated costs of implementing ICD-10 based on information from the Nachimson Advisors study (See: http://www.aaos.org/news/aaosnow/feb09/reimbursement1.asp).
Table 1: Estimated Costs to Implement ICD-10
Number of

Physicians

3

% of Budget

10

% of Budget

100

% of Budget

Business Processes

$6,900

8 %

$12,000

4 %

$48,000

1 %

IT Changes

$7,500

9 %

$15,000

5 %

$15,000

4 %

Training and

Education

$2,405

3 %

$4,745

2 %

$46,280

1 %

Superbills

$2,985

4 %

$9,950

3 %

$99,500

4 %

Increased

Documentation

$44,000

53 %

$178,500

63 %

$1.785m

66 %

Cash Flow

Disruption

$19,500

23 %

$65,000

23 %

$650,000

24 %

Total Estimated Costs

$83,290

100 %

$285,195

100 %

$2.7m

100 %
At this juncture, the estimates in Table 1 are the industry's best guess at what ICD-10 is going to cost. Providers need to be flexible and expect the unexpected. The more financial cushion you build in into the budget at the beginning, the less financial strain your practice will endure overall.
Documentation Costs
As noted in Table 1, the greatest expense with transitioning to ICD-10 comes from increases in documentation costs. The increased documentation is a direct result of the new code structure. ICD-10 codes include several new features that did not exist in
ICD-9. For example, ICD-10 codes may include information, such as:
§ Laterality (Right, left or bilateral)
§ Initial or subsequent encounter
§ Blood alcohol level
§ Blood type
§ Intraoperative or post-procedural postoperative complications
§ Combination codes for conditions with commonly related symptoms or manifestations
§ Combination codes for poisonings and associated external causes
The additional documentation represents a permanent increase in day-to-day documentation, and not just an initial adjustment to the new ICD-10 code set. As a result, physicians will immediately feel the effects of ICD-10 on their daily workflow and may see a reduction in overall patient visits.
Note: Poor documentation is a leading cause for denials by payers. With ICD-10, the risk of claims being denied because of poor documentation only increases.
Business Processes
Early ICD-10 planning should focus on how ICD-10 will affect both internal and external business processes. For internal processes, you must have a good feel for the various workflows within the office and how those workflows are achieved. For example, you must understand what tools are used (superbills, EHR templates, Tablet PCs, desktops, software) and who uses those tools (physicians, coders, billers, schedulers). For external processes, you must evaluate any relationships or activities that connect the practice with the outside world (payers, laboratories, pharmacies, practice management systems, clearinghouses).
The implementation team should identify any areas of risk that might affect the crossover to ICD-10, such as: the practice management system is outdated or cannot meet the needs of the practice, the practice plans to adopt an EHR in the next two to three years, employee retirement or turnover, hardware upgrades, software upgrades and more.
Training and Education
Affordable (and overpriced) ICD-10 training is already available in the medical community. Members of the implementation team should start educating themselves on ICD-10 in the near future. However, comprehensive ICD-10 training for providers and staff should begin no earlier than January 1, 2013; otherwise individuals run the risk of forgetting what they have learned
###
Questions, comments?
If you have questions or comments about this article please contact us. Comments that provide additional related information may be added here by our Editors.
Latest articles: (any category)
COVID Vaccine Coding Changes as of November 1, 2023
October 26th, 2023 - Wyn Staheli

COVID vaccine changes due to the end of the PHE as of November 1, 2023 are addressed in this article.

Medicare Guidance Changes for E/M Services
October 11th, 2023 - Wyn Staheli

2023 brought quite a few changes to Evaluation and management (E/M) services. The significant revisions as noted in the CPT codebook were welcome changes to bring other E/M services more in line with the changes that took place with Office or Other Outpatient Services a few years ago. As part of CMS' Medicare Learning Network, the "Evaluation and Management Services Guide" publication was finally updated as of August 2023 to include the changes that took place in 2023. If you take a look at the new publication (see references below),....

Can We Score Interpretation of an EKG Towards E/M Medical Decision Making?
October 10th, 2023 - Aimee Wilcox

When EKGs are performed in the facility setting or even in the physician's office, what are the requirements for reporting the service and who gets credit for scoring data points for Evaluation and Management (E/M) medical decision making (MDM)? Let's take a look at a few coding scenarios related to EKG services to get a better understanding of why this can be problematic.

Accurately Reporting Signs and Symptoms with ICD-10-CM Codes
October 5th, 2023 - Aimee Wilcox

Coders often find themselves unsure of when to report a sign or symptom code documented in the medical record. Some coders find their organization has an EHR that requires a working diagnosis, which is usually a sign or symptom, be entered to order a test or diagnostic study or image. Understanding the guidelines surrounding when signs and symptoms should be reported is the first step in correct coding so let's take a look at some scenarios.

The 2024 ICD-10-CM Updates Include New Codes for Reporting Metabolic Disorders and Insulin Resistance
September 19th, 2023 - Aimee Wilcox

Diabetes is a chronic disease that just seems to consistently be increasing instead of improving resulting in a constant endeavor by medical researchers to identify causal effects and possible treatments. One underlying or precipitating condition that scientists have identified as a precipitating factor in the development of diabetes is insulin resistance, which is a known metabolic disorder. As data becomes available through claims reporting, additional code options become possible with ICD-10-CM.

Documenting and Reporting Postoperative Visits
September 12th, 2023 - Aimee Wilcox

Sometimes we receive questions regarding documentation requirements for specific codes or coding requirements and we respond with information and resources to support our answers. The following question was recently submitted: Are providers required to report postoperative services on claims using 99024, especially if there is no payment for that service? What documentation is required if you are reporting an unrelated Evaluation and Management (E/M) service by the same physician during the postoperative period? 

Understanding Gastroesophageal Reflux Disease and ICD-10-CM Coding
August 22nd, 2023 - Aimee Wilcox

Gastroesophageal reflux disease or GERD for short, is a disease that impacts millions of Americans on a weekly basis. Symptoms are uncomfortable, as are some of the tests used to diagnose it, but understanding the disease, tests, and treatments helps us better understand how to code the disease using ICD-10-CM codes.