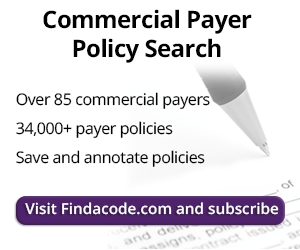 Reporting Administration Codes with Vaccines
December 29th, 2015 - Allison Singer, CPC
---
When it comes to billing for vaccines, the rules for reporting administration codes can be tricky. Reporting the right vaccine code alone is not enough to guarantee proper billing. Most billing scenarios allow providers to charge for both the vaccine product and the administration of the vaccine itself. However, there are a few exceptions in which the vaccine may not be billed, but the administration code may be reported. Coders must understand how to apply vaccine administration codes properly in order to ensure full reimbursement for these services.
Administration Code Sets
There are three code sets that can be used to report vaccine administration codes:
90465-90468 – Used when the physician provides face-to-face counseling to the patient and/or family for patients younger than 8 years old

90470-90474 – Used when there is no face-to-face counseling for patients of any age

HCPCS G-codes – Used on a limited number of vaccines, based on carrier (e.g. Medicare)
Note: G-codes follow different reporting guidelines than the CPT® administration codes (90465-90474). See the section HCPCS Administration Codes on page 3 of this article for specific HCPCS administration code rules.
Route of Administration
To select the appropriate administration code, you must first know the route of administration of the vaccine itself. Most vaccines are given as injections, such as percutaneous, intradermal, subcutaneous or intramuscular. However, there are also a few oral and intranasal vaccines (90476, 90477, 90660, 90680, 90681, 90690 and 90712).
Initial Vaccines
If one or more vaccines are performed during an encounter, an initial administration code must be reported. The initial administration codes include:
90470 – tracks the H1N1 vaccine (intramuscular or intranasal) and includes counseling

90465 or 90471 – tracks injectable vaccines (for example, percutaneous, intradermal, subcutaneous or intramuscular)

90467 or 90473 – tracks oral or intranasal vaccines
When more than one vaccine is given during the same visit, coders must decide which initial administration code to use. Refer to the following guidelines:
Report only one initial administration code per claim.

If the H1N1 vaccine is given, report 90470 as the initial administration code.

Report counseling administration codes (90465-90468) before non-counseling administration codes (90471-90474).

Report administration codes for injectable vaccines (90465-90466, 90470-90472) before oral or intranasal vaccines (90467-90468, 90473-90474).
Subsequent Vaccines
If more than one vaccine is administered on the same day, a second or third administration fee is required to document the additional vaccines. All subsequent vaccine codes are classified as add-on codes and must never be reported without an initial administration code (90465, 90467, 90470, 90471 or 90473). The definitions for the subsequent administration codes are as follows:
90466 or 90472 – track injectable vaccines

90468 or 90474 – track oral or intranasal vaccines
Apply units to the subsequent administration code for every additional vaccine (two or more) of the same type (injectable or oral).
Note: The total number of units for the initial and subsequent administration codes should equal the total number of vaccines given. Refer to the following examples:
2 Injectable Vaccines with Counseling
90465 x1 unit (Initial)

90466 x1 unit (Subsequent)
5 Injectable Vaccines
90471 x1 unit (Initial)

90472 x4 units (Subsequent)
1 Intranasal, 2 Oral Vaccines
90473 x1 unit (Initial)

90474 x2 units (Subsequent)
Remember to report injectable administration codes before oral or intranasal administration codes. Refer to the following examples:
1 Injectable Vaccine with Counseling, 1 Oral Vaccine
90465 x1 unit (Initial)

90468 x1 unit (Subsequent)
4 Injectable Vaccines, 1 Oral Vaccine
9

0471 x1 unit (Initial)

90474 x1 unit (Subsequent)

90472 x3 units (Subsequent)
Table 1 includes a quick reference for valid and invalid administration code combinations. Cells with NA represent invalid code combinations, and blank cells represent valid combinations.
| | | | | | | | | | |
| --- | --- | --- | --- | --- | --- | --- | --- | --- | --- |
| Code | 90465 | 90466 | 90467 | 90468 | 90470 | 90471 | 90472 | 90473 | 90474 |
| | | | | | | | | | |
| | | | | | | | | | |
| | | | | | | | | | |
| | | | | | | | | | |
| | | | | | | | | | |
| | | | | | | | | | |
| | | | | | | | | | |
| | | | | | | | | | |
| | | | | | | | | | |
HCPCS Administration Codes
When billing influenza, influenza H1N1, pneumonia or hepatitis B, the Centers for Medicare and Medicaid (CMS) require physicians to report HCPCS administration codes rather than CPT® administration codes. The HCPCS administration codes and the vaccine codes have a one-to-one relationship and are always paired together. Rules for reporting initial or subsequent vaccines do not apply. The HCPCS administration codes and the vaccines they are paired with are listed below:
G0008 - Influenza (90658)

G0009 - Pneumonia (90732)

G0010 - Hepatitis B (90746)

G9141 - Flu H1N1 (G9142)
If other vaccines are combined with these four G-codes, the standard CPT® administration codes (90465-90474) must be used to track the remaining vaccines. Listed below are examples of a Medicare claim and a non-Medicare claim:
Medicare
90658

G0008 (G-Code)

90703

90471 (Initial)

90707

90649

90472 x2 units (Subsequent)
90658

90471 (Initial)

90703

90707

90649

90472 x3 units (Subsequent)
In the above Medicare example, there is a total of four vaccines, one HCPCS administration code (G0008), and two CPT administration codes (90471 and 90472)—three administration codes in all. In the non-Medicare example, there are still four vaccines, but only two CPT® administration codes (90471 and 90472). Both scenarios are correct, depending on the payer.
Note: For Medicare, add modifier 59 to any CPT® administration code (90465-90474) if it is on the same claim as a HCPCS G-code. Check with other payers to see if they also require a modifier 59.
State Vaccine Programs or Vaccines for Children (VFC)
Physicians who participate in state Vaccines for Children (VFC) programs are provided with vaccines by the state. Therefore, physicians may not charge the beneficiaries for the vaccines, and are not separately reimbursed by Medicaid or commercial carriers. However, providers are allowed to charge for administering the vaccines (90465-90474). Depending on how you track the state-provided vaccines, you may need an SL or VFC modifier with the vaccine code (90476-90749). Check with your state VFC program and local carriers for specific rules.
Age-Specific Vaccines
Certain vaccines specify age requirements. The definitions may indicate a date range, or they may be more generic and only state whether the patient was a pediatric patient or an adult. Make sure the patient demographics (that is, the patient's age) and the vaccine requirements do not contradict one another. The age-specific vaccines include the following: 90632, 90633, 90634, 90636, 90655, 90656, 90657, 90658, 90669, 90696, 90700, 90702, 90714, 90715, 90718, 90732, 90743 and 90744.
Each vaccine has a corresponding V-code listed in the ICD-9 manual (see V03 through V06.9). Sometimes V20.2 may be used as the diagnosis for vaccines, but most often, you should apply the specific V-code from V03 through V06.9.
Vaccines and Evalualtion and Management Codes
National Correct Coding Initiative (NCCI) edits do not allow 99211 to be billed with any vaccine administration codes (90465-90474). For separately billable evaluation and management (E/M) services performed on the same day as vaccines, add modifier 25 to the E/M code.
2010 Vaccine Updates
The American Medical Association recently released an announcement for 2010 vaccine updates. See the following link for more details: http://www.ama-assn.org/ama1/pub/upload/mm/362/vaccine-codes.pdf
2009-2010 Immunizers' Question and Answer Guide to Medicare Coverage of Seasonal Influenza and Pneumococcal Vaccinations
http://www.cms.hhs.gov/AdultImmunizations/Downloads/0910QAGuide.pdf
Coding for Vaccines and Administration
http://www.aafp.org/online/en/home/practicemgt/codingresources/immunizations.html
Vaccination Management: Is Your Practice on Target?
http://www.medscape.com/viewarticle/584966
###
Questions, comments?
If you have questions or comments about this article please contact us. Comments that provide additional related information may be added here by our Editors.
Latest articles: (any category)
COVID Vaccine Coding Changes as of November 1, 2023
October 26th, 2023 - Wyn Staheli
COVID vaccine changes due to the end of the PHE as of November 1, 2023 are addressed in this article.
Medicare Guidance Changes for E/M Services
October 11th, 2023 - Wyn Staheli
2023 brought quite a few changes to Evaluation and management (E/M) services. The significant revisions as noted in the CPT codebook were welcome changes to bring other E/M services more in line with the changes that took place with Office or Other Outpatient Services a few years ago. As part of CMS' Medicare Learning Network, the "Evaluation and Management Services Guide" publication was finally updated as of August 2023 to include the changes that took place in 2023. If you take a look at the new publication (see references below),....
Can We Score Interpretation of an EKG Towards E/M Medical Decision Making?
October 10th, 2023 - Aimee Wilcox
When EKGs are performed in the facility setting or even in the physician's office, what are the requirements for reporting the service and who gets credit for scoring data points for Evaluation and Management (E/M) medical decision making (MDM)? Let's take a look at a few coding scenarios related to EKG services to get a better understanding of why this can be problematic.
Accurately Reporting Signs and Symptoms with ICD-10-CM Codes
October 5th, 2023 - Aimee Wilcox
Coders often find themselves unsure of when to report a sign or symptom code documented in the medical record. Some coders find their organization has an EHR that requires a working diagnosis, which is usually a sign or symptom, be entered to order a test or diagnostic study or image. Understanding the guidelines surrounding when signs and symptoms should be reported is the first step in correct coding so let's take a look at some scenarios.
The 2024 ICD-10-CM Updates Include New Codes for Reporting Metabolic Disorders and Insulin Resistance
September 19th, 2023 - Aimee Wilcox
Diabetes is a chronic disease that just seems to consistently be increasing instead of improving resulting in a constant endeavor by medical researchers to identify causal effects and possible treatments. One underlying or precipitating condition that scientists have identified as a precipitating factor in the development of diabetes is insulin resistance, which is a known metabolic disorder. As data becomes available through claims reporting, additional code options become possible with ICD-10-CM.
Documenting and Reporting Postoperative Visits
September 12th, 2023 - Aimee Wilcox
Sometimes we receive questions regarding documentation requirements for specific codes or coding requirements and we respond with information and resources to support our answers. The following question was recently submitted: Are providers required to report postoperative services on claims using 99024, especially if there is no payment for that service? What documentation is required if you are reporting an unrelated Evaluation and Management (E/M) service by the same physician during the postoperative period? 
Understanding Gastroesophageal Reflux Disease and ICD-10-CM Coding
August 22nd, 2023 - Aimee Wilcox
Gastroesophageal reflux disease or GERD for short, is a disease that impacts millions of Americans on a weekly basis. Symptoms are uncomfortable, as are some of the tests used to diagnose it, but understanding the disease, tests, and treatments helps us better understand how to code the disease using ICD-10-CM codes.