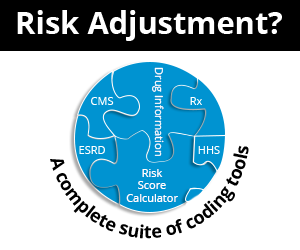 Four Ways Your Organization Can Benefit from Gathering and Reporting Social Determinants of Health Data
October 25th, 2022 - Aimee Wilcox
---
While many provider organizations are still pondering the decision to begin gathering social determinants of health (SDoH) data from their patients, others are fine-tuning their processes and implementing processes to refer patients to community and payer-identified benefits that will help improve patient outcomes.
What are the SDoH codes and when are they updated?
According to CMS, SDoH are the conditions in the environment where people are born, live, learn, work, play, worship, and age. There are five main SDoH domains:
Economic stability
Education access and quality
Healthcare access and quality
Neighborhood and built environment
Social and community context
Reporting SDoH with ICD-10-CM Codes
The circumstances identified within these domains are reportable with ICD-10-CM codes from Chapter 21: Factors influencing health status and contact with health services (Z00-Z99). More specifically, the following code categories contain the codes used to report specific SDoH that has been documented by the patient's health care team, including physicians and nonphysician providers, as well as ancillary and clinical staff that care for the patient. Any of these individuals may document SDoH in the medical record, which can then be reported with codes in the following categories (Z55-Z65):
Z55: Problems related to education and literacy
Z56: Problems related to employment and unemployment
Z57: Occupational exposure to risk factors
Z58: Problems related to physical environment
Z59: Problems related to housing and economic circumstances
Z60: Problems related to social environment
Z62: Problems related to upbringing
Z63: Other problems related to primary support group, including family circumstances
Z64: Problems related to certain psychosocial circumstances
Z65: Problems related to other psychosocial circumstances
Four Ways That Collecting and Reporting SDoH Impacts Health Outcomes
When provider organizations are thoughtful in obtaining comprehensive patient health assessments, they not only gather symptoms, perform physical examinations, and testing but they also consider the environment in which the patient works, socializes, and lives to understand the potential impact on their health outcomes.
Tracking the social needs that impact patient care: By taking the time to ask the right questions about a patient's social needs (e.g., transportation, financial insecurity, familial support) providers can identify and create more personalized care that addresses both the medical and social needs to ensure a better health outcome. For example, simply paying attention to a patient who keeps putting off getting a test done or having surgery may be due to a financial concern, transportation issue, or even anxiety. Then with a better understanding of the patients situation, the provider may be able to connect the patient with community resources that would help them overcome the transportation obstacle so they can have the diagnostic test performed and have a better chance at identifying the condition and successfully treating it.
Aggregating data across patients: Collecting data is only beneficial if that data is used to benefit the patients being treated. When we can link a chronic condition with environmental circumstances, we may be able to better identify trends among certain age groups or patient populations, which in turn will help us strategize treatment programs to improve the outcomes and health status of these patient populations.
Identifying population health trends: Properly reported SDoH and chronic conditions allows providers to more easily identify trends among patient populations. Be it substance abuse identified among the unemployed or medication noncompliance among those with transportation insecurity, identifying health trends can also promote the development of treatment strategies to make a larger impact in population health trends.
Connect patients with community resources and partnerships: Actively engaging in identifying and gathering community resources that match patient SDoH needs is a useful strategy towards improving patient treatment compliance and health outcomes. What use is a patient questionnaire that asks all of the right questions but for which the provider has no promotable remedies? When patients share their private pain points and a provider listens and responds with community resources or partnerships, it can significantly improve patient confidence and compliance.
Gathering such sensitive patient data can be either detrimental or beneficial for the patient, depending upon the responsiveness of the provider. If information is being gathered just for the sake of having it, there is no benefit to the patient. However, by applying these four suggestions, providers can increase patient confidence, treatment compliance, understand their patient health trends and address them more appropriately.
For additional information on social determinants of health (SDoH), join us for our next webinar, "Understanding Social Determinants of Health" scheduled for Thursday, Nov. 3 @ 10:15 AM PT, 11:15 AM MT, 12:15 PM CT, 1:15 PM ET. Click HERE to register for this FREE webinar.
###
Questions, comments?
If you have questions or comments about this article please contact us. Comments that provide additional related information may be added here by our Editors.
Latest articles: (any category)
COVID Vaccine Coding Changes as of November 1, 2023
October 26th, 2023 - Wyn Staheli
COVID vaccine changes due to the end of the PHE as of November 1, 2023 are addressed in this article.
Medicare Guidance Changes for E/M Services
October 11th, 2023 - Wyn Staheli
2023 brought quite a few changes to Evaluation and management (E/M) services. The significant revisions as noted in the CPT codebook were welcome changes to bring other E/M services more in line with the changes that took place with Office or Other Outpatient Services a few years ago. As part of CMS' Medicare Learning Network, the "Evaluation and Management Services Guide" publication was finally updated as of August 2023 to include the changes that took place in 2023. If you take a look at the new publication (see references below),....
Can We Score Interpretation of an EKG Towards E/M Medical Decision Making?
October 10th, 2023 - Aimee Wilcox
When EKGs are performed in the facility setting or even in the physician's office, what are the requirements for reporting the service and who gets credit for scoring data points for Evaluation and Management (E/M) medical decision making (MDM)? Let's take a look at a few coding scenarios related to EKG services to get a better understanding of why this can be problematic.
Accurately Reporting Signs and Symptoms with ICD-10-CM Codes
October 5th, 2023 - Aimee Wilcox
Coders often find themselves unsure of when to report a sign or symptom code documented in the medical record. Some coders find their organization has an EHR that requires a working diagnosis, which is usually a sign or symptom, be entered to order a test or diagnostic study or image. Understanding the guidelines surrounding when signs and symptoms should be reported is the first step in correct coding so let's take a look at some scenarios.
The 2024 ICD-10-CM Updates Include New Codes for Reporting Metabolic Disorders and Insulin Resistance
September 19th, 2023 - Aimee Wilcox
Diabetes is a chronic disease that just seems to consistently be increasing instead of improving resulting in a constant endeavor by medical researchers to identify causal effects and possible treatments. One underlying or precipitating condition that scientists have identified as a precipitating factor in the development of diabetes is insulin resistance, which is a known metabolic disorder. As data becomes available through claims reporting, additional code options become possible with ICD-10-CM.
Documenting and Reporting Postoperative Visits
September 12th, 2023 - Aimee Wilcox
Sometimes we receive questions regarding documentation requirements for specific codes or coding requirements and we respond with information and resources to support our answers. The following question was recently submitted: Are providers required to report postoperative services on claims using 99024, especially if there is no payment for that service? What documentation is required if you are reporting an unrelated Evaluation and Management (E/M) service by the same physician during the postoperative period? 
Understanding Gastroesophageal Reflux Disease and ICD-10-CM Coding
August 22nd, 2023 - Aimee Wilcox
Gastroesophageal reflux disease or GERD for short, is a disease that impacts millions of Americans on a weekly basis. Symptoms are uncomfortable, as are some of the tests used to diagnose it, but understanding the disease, tests, and treatments helps us better understand how to code the disease using ICD-10-CM codes.