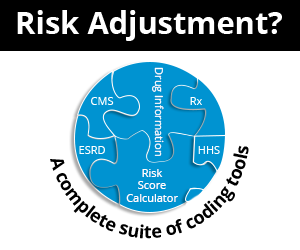 Understand the New Codes for Testing & Reporting the COVID-19 Coronavirus (SARS-CoV-2)
March 21st, 2020 - Aimee Wilcox, CPMA, CCS-P, CST, MA, MT, Director of Content
0 Votes -

Sign in

to vote or comment.
---
The current coronavirus pandemic refers to COVID-19, a novel or new type of coronavirus known as severe acute respiratory syndrome coronavirus-2 (SARS-CoV-2). The first victim of the virus was identified in Wuhan, Hubei, China at the end of 2019. There is no immunization available to prevent it from spreading and the World Health Organization (WHO) has declared SARS-CoV-2 a worldwide pandemic. This week, President Trump declared a national emergency, opening access to $50 billion in federal and state funding and resources to help prevent, diagnose, and treat not only the disease, but its ramifications on businesses, employees, consumers, students, and more.
In the beginning, limits to testing were a problem due to the limited testing kits available through the CDC, but this limitation is being addressed through public-private partnerships created between the federal government and companies like LabCorp and Quest Diagnostics, along with major chains (e.g., Walmart, CVS, Target). Even drive-up testing will become available, as the test is a simple nasal or oropharyngeal swab. With increased testing in the weeks to come, we will likely see significant increases in confirmed cases but a decrease in the death rate as a more complete picture of the impact of the virus emerges.
For providers, coders, and eventually those who will audit these services at a later date, there are new codes and reporting guidelines that must be followed to ensure proper reimbursement and prevent future negative audit findings.
How do we ensure proper documentation, coding, and reimbursement for COVID-19 services?
Payers (federal, state, and commercial) have made changes to how they pay for and process claims related to testing for COVID-19 or SARS-CoV-2 and the majority of payers have published their guidelines for easy access.
In addition to Evaluation and Management services performed to identify, test, and possibly treat COVID-19, testing codes and appropriate ICD-10-CM codes should be assigned based on individual payer guidelines and coding guidelines.
Medicare Coverage of COVID-19 Coronavirus (SARS-CoV-2)
Medicare Part B (also known as original Medicare) covers clinical diagnostic laboratory tests, which are medically necessary (when ordered by a doctor or other nonphysician practitioner). These are not subject to coinsurance or deductibles. Imaging (e.g., x-rays, CT scans), for treatment of disease (not for asymptomatic patients) is also a covered Part B benefit but is subject to the usual coinsurance (20% of Medicare allowable) and deductible ($198 in 2020), even for treatment of COVID-19.
Medicare quickly approved two HCPCS codes for providers and laboratories who perform testing for the SARS-CoV-2 virus. These codes are to be reported beginning April 1, 2020 for any tests performed AFTER February 4, 2020. This means you must hold on to the claim and submit it, with the appropriate code, on or after April 1, 2020. For the time being, Local Medicare Administrative Contractors (MACs) will be responsible for developing a payment amount for these claims until Medicare establishes an official national payment rate.
Claims for tests performed prior to February 4, 2020 would be reported with 87999 "Unlisted microbiology procedure."
Note: Unspecified codes are used to report services that have not been assigned a CPT or HCPCS code
For services beginning February 4, 2020, Medicare has created two HCPCS codes to report testing for this particular strain of the coronavirus, which will allow proper tracking and data collection. These codes are:
U0001: CDC 2019 Novel Coronavirus Real Time RT-PCR Diagnostic Test Panel
U0002: 2019-nCoV Coronavirus, SARS-CoV-2/2019-nCoV (COVID-19), using any technique, multiple types or subtypes (includes all targets)
CMS is tracking the outcomes of these two types of tests (CDC versus all others), which makes it very important that the correct HCPCS code is assigned for all Medicare beneficiary testing and those payers who follow Medicare guidelines.
Non-Medicare Coverage of COVID-19 Coronavirus (SARS-CoV-2)
See payer-specific guidelines to identify which codes they want reported and whether or not they will waive coinsurance and deductibles for COVID-19-specific testing.
AMA Releases a New CPT Code for the SARS-CoV-2 Test
The American Medical Association (AMA) has fast-tracked the following new CPT® code for reporting laboratory testing for SARS-CoV-2, which should be reported for beneficiaries of plans that do not follow Medicare reporting guidelines:
87635 Infectious agent detection by nucleic acid (DNA or RNA); severe acute respiratory syndrome coronavirus 2 (SARS-CoV-2) (Coronavirus disease [COVID-19]), amplified probe technique.
The effective date of code 87635 is Friday, March 13, 2020. For testing performed prior to this date, check the retroactive billing guidelines of the specific payer.
Coding Tips
When multiple swabs are taken for testing, report these on individual claim lines with a single unit of service and modifier 59, as appropriate (e.g., 87635x1, 87635-59x1)
Multiple tests, including other types of influenza or respiratory viruses, may be tested during the same encounter. Be sure to assign the appropriate code for each, and follow specific payer reporting guidelines
To justify ordering a test, an ICD-10-CM code may need to be assigned, in which case it would be appropriate to report a symptom code (e.g., cough [R05], shortness of breath [R06.02], or fever, unspecified [R50.9]). Once a positive result for SARS-CoV-2 has been documented, the appropriate ICD-10-CM code for the condition may be reported.
What ICD-10-CM codes should I use to report COVID-19?
2020-03-23 Update: On March 18, it was announced that new code U07.1 "COVID-19" will be effective April 1, 2020 instead of October 1st. This code will be added to FindACode.com effective April 1, 2020.
A new code is being proposed which will likely be effective as of October 1, 2020 with the next ICD-10-CM update. As of right now, the most appropriate and correct code(s) must be assigned to properly represent the patient's condition and testing results. Consider the following coding guidance:
Symptoms without confirmed test result: Report only the symptoms (e.g., fever, unspecified [R50.9], cough [R05], shortness of breath [R06.02])
Exposure or Suspected Exposure to COVID-19: Patients who are being evaluated due to a concern about possible exposure to COVID-19

Ruled out after evaluation (Z03.818) Encounter for observation for suspected exposure to other biological agents ruled out
Exposure to someone confirmed to have COVID-19 (Z03.828) Contact with and (suspected) exposure to other viral communicable diseases

Patients documented to have a confirmed case of COVID-19 causing a respiratory illness should be reported with a minimum of two codes:
Coding Tip: COVID-19 is an upper respiratory virus so reporting B34.2 Coronavirus infection, unspecified, when more respiratory-specific diagnosis codes are available would be inappropriate.
Place of Service Codes
Plans to expand testing sites may result in place of service (POS) code additions or changes. Be sure to identify where the testing took place in order to assign the correct POS codes (e.g., office [11], mobile unit [15], independent laboratory [81], telehealth [02]).
Find-A-Code
Find-A-Code prides itself on maintaining an up-to-date database for all your coding needs and resources. Our subscribers have access to code-specific information and Common Language Descriptions for all codes listed in this article. We also have an add-on tool that allows access to all CPT Assistant Articles. The AMA has released one specific to this new code.
###
Questions, comments?
If you have questions or comments about this article please contact us. Comments that provide additional related information may be added here by our Editors.
Latest articles: (any category)
Billing and Documenting for Therapeutic Exercises versus Therapeutic Activities
July 13th, 2022 - Dr. Evan M. Gwilliam, DC, MBA, QCC, CPC, CCPC, CPMA, CPCO, AAPC Fellow, Clinical Director
Chiropractors treat, among other things, issues with the musculoskeletal system. Active therapeutic procedures are accepted as effective ways to treat many common conditions and therefore can be billed and generate revenue for a clinic. Two common CPT codes that might be used in a chiropractic setting include:
Medicare Advantage (MA) Benchmarking Policies Are Headed for Change
July 12th, 2022 - Aimee L. Wilcox, CPMA, CCS-P, CST, MA, MT
More than 43% of Medicare beneficiaries are not enrolled in Medicare Advantage plans, which were established to control costs and improve quality. However, as noted in the March MedPac Report Executive Summary of 2021, these plans average an estimated 104% of Medicare Fee-For-Service (FFS) spending. How does CMS plan to manage Medicare Advantage plans now?
How Extensions to the COVID-19 Public Health Emergency Affect Healthcare Reimbursement
June 28th, 2022 - Aimee L. Wilcox, CPMA, CCS-P, CST, MA, MT
Providers need to begin preparations for how to handle a return to pre-COVID-19 public health emergency (PHE) policies. As the saying goes, "you can't put the rabbit back in the hat." Some COVID-19 PHE policies are so well liked it will be very difficult for the government to return to pre-COVID-19 policies. For now, we have at least the promise of a 60-day notice to all governors precipitating the end of the PHE.
Why You Should Be Using The Two-Midnight Rule
June 23rd, 2022 - David M. Glaser, Esq.
Are you using something other than two-midnight? Here's why you shouldn't be. Is there the possibility that your utilization management team and physician advisors are applying InterQual, MCG, or any other utilization tool other than the two-midnight rule to your Medicare admissions? Over the last few months, it has...
Q/A: Service Period for 99490
June 6th, 2022 - Chris Woolstenhulme
Question: If CCM hours/work is to be billed monthly, and CCM tasks are done daily throughout the month, should it be saved until the end of the month to bill, and should each date be billed as DOS in one claim? Answer: According to CMS, "The service period for CPT 99490 ...
Reporting CCM and TCM Codes with E/M Codes
June 1st, 2022 - Chris Woolstenhulme
When reporting CCM or TCM codes, you will only get reimbursed for what is allowed. The E/M office visits can be coded in addition but are not interchangeable with CCM codes. You can bill an E/M visit during the time a patient is under Care Management, however, you can't count time ...
Q/A: Billing Over the Allowed Amount
June 1st, 2022 - Chris Woolstenhulme
Question: Is there a financial penalty for billing over the allowed amount? Answer: Yes, if you are submitting claims to a contracted provider, you cannot bill over the contracted amount of your fee schedule. This is called balanced billing. There is also the no-surprise rule that protects insured and non-insured or ...