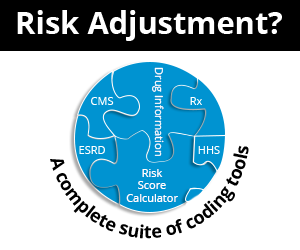 New Codes for Cytokine Release Syndrome (CRS)
October 1st, 2020 - Wyn Staheli, Director of Research
0 Votes -

Sign in

to vote or comment.
---
Cytokine release syndrome (CRS), sometimes referred to as a cytokine storm, is a systemic inflammatory response triggered by a variety of reasons such as infections, certain drugs, or after treatment with some types of immunotherapy, (e.g., monoclonal antibodies and CAR-T cells). It is characterized by a large, rapid release of cytokines into the blood. Cytokines are small proteins that help cells around the body communicate. When the immune system detects a threat, cells release cytokines to coordinate the body's response. Too many cytokines cause harmful levels of inflammation throughout the body. Symptoms of CRS may include nausea, headache, tachycardia, hypotension, rash, shortness of breath, or in severe cases, death.
Chimeric Antigen Receptor T (CAR-T) Cell Therapy is an advancement in the treatment of relapsed or refractory leukemia and large b-cell lymphoma. In some instances complications of the therapy have been observed. Two of the most prevalent complications are Cytokine Release Syndrome (CRS) and Immune effector Cell Associated Neurotoxicity Syndrome (ICANS).
In 2019, the American Society for Transplantation and Cellular Therapy (ASTCT) published a paper regarding the formal consensus for grading both CRS and ICANS. With this new consensus on grading, unique ICD-10-CM diagnosis codes were created to more effectively track the severity of patient symptoms in response to immune effector cell (IEC) therapy.
The following table summarizes the new grading based on the consensus paper in the References. For additional information, see the consensus paper (see References below).
CRS Consensus Grading Table

CRS Parameter

Grade 1 (D89.831)

Grade 2 (D89.832)

Grade 3 (D89.833)

Grade 4 (D89.834)

Fever1

Temperature >38° C

Temperature >38° C

Temperature >38° C

Temperature >38° C

With

Hypotension

None

Not requiring vasopressors

Requiring a vasopressor with or without vasopressin

Requiring multiple vasopressors (excluding vasopressin)

And/or2

Hypoxia

None

Requiring low-flow nasal cannula3 or blow-by

Requiring high-flow nasal cannula3, facemask, nonrebreather mask, or Venturi mask

Requiring positive pressure (eg, CPAP, BiPAP, intubation and mechanical ventilation)

Notes:

Fever is defined as temperature ≥38°C not attributable to any other cause. In patients who have CRS then receive antipyretic or anticytokine therapy such as tocilizumab or steroids, fever is no longer required to grade subsequent CRS severity. In this case, CRS grading is driven by hypotension and/or hypoxia.

CRS grade is determined by the more severe event: hypotension or hypoxia not attributable to any other cause. For example, a patient with temperature of 39.5°C, hypotension requiring 1 vasopressor, and hypoxia requiring low-flow nasal cannula is classified as grade 3 CRS.

Low-flow nasal cannula is defined as oxygen delivered at ≤6L/minute. Low flow also includes blow-by oxygen delivery, sometimes used in pediatrics.

High-flow nasal cannula is defined as oxygen delivered at >6L/minute.

Grade 5 (G89.8335) is defined as death due to CRS in which another cause is not the principle factor leading to this outcome.
It should be noted that, although ICD-10-CM codes were requested which further describe the grade levels for Immune effector cell-associated neurotoxicity syndrome (ICANS), at the time of publication there are no new codes for that syndrome.
ICD-10-CM instructional notes specify that any underlying cause (e.g., complications following infusion and therapeutic injection [T80.89-], complications of transplanted organs and tissue [T86.-]) should be coded before using these new D89.83- codes. Associated manifestations should also be coded.
###
Questions, comments?
If you have questions or comments about this article please contact us. Comments that provide additional related information may be added here by our Editors.
Latest articles: (any category)
2023 ICD-10-CM Code Changes
October 6th, 2022 - Christine Woolstenhulme, CPC, CMRS, QCC, QMCS
In 2022 there were 159 new codes; the 2023 ICD-10-CM code update includes 1,176 new, 28 revised, and 287 deleted codes, a substantial change from last year. The 2023 ICD-10-CM codes are to be used for discharges from October 1, 2022 through September 30, 2023, and for patient encounters from ...
Emergency Department - APC Reimbursement Method
September 15th, 2022 - Christine Woolstenhulme, CPC, CMRS, QCC, QMCS
CMS pays emergency department visits through a payment method using Ambulatory Payment Classifications (APCs). Most payers also use the APC reimbursement system; however, there may be some differences in payer policies (always review your specific payer policy). APCs are the primary type of payment made under the OPPS, comprising groupings ...
Why Medical Coding and Billing Software Desperately Needs AI
September 7th, 2022 - Find-A-Code
It has been said that the healthcare industry is notoriously slow in terms of technology adoption. One need only look at how convoluted medical coding and billing are to know that it needs a technology injection. Specifically, medical coding and billing software desperately needs artificial intelligence (AI).
CMS says Less Paperwork for DME Suppliers after Jan 2023!
August 18th, 2022 - Christine Woolstenhulme, QCC, QMCS, CPC, CMRS
Attention providers, suppliers, billers, and vendors who bill Durable Medical Equipment (DME) to Medicare!  Currently, a supplier receives a signed Certificate of Medical Necessity (CMN) from the treating physician or creates and signs a DME Information Form (DIFs); these are required to be sent with the claim. However, this is about ...
Things to Consider Before Upgrading Medical Billing Software
August 11th, 2022 - Find-A-Code
Your practice has utilized the same medical billing software for years. The medical billing staff says it is time for a change. You don't necessarily disagree, but you also don't know where to begin your search for new software. There are so many vendors offering so many products that making sense of it all can be challenging.
Calendar Year 2023 Medicare Advantage and Part C & D Payment Policies
August 9th, 2022 - Aimee L. Wilcox, CPMA, CCS-P, CST, MA, MT
Each year CMS publishes an Advance Notice of the upcoming years Medicare Advantage (MA) Capitation Rates and Part C and Part D Payment Policies and asks for comments related to it. Each of the comments are carefully reviewed and responded to and often are impactful to changes seen between the Advance Notice and final publication referred to as the Rate Announcement. With health equity as a primary focus for 2023, CMS announced some policy changes that may impact your organization.
How CMS Determines Which Telehealth Services are Risk Adjustable
August 9th, 2022 - Aimee L. Wilcox, CPMA, CCS-P, CST, MA, MT
Medicare Advantage Organizations (MAOs) have gone back and forth on whether or not to use data collected from telehealth, virtual Care, and telephone (audio-only) encounters with Medicare beneficiaries for risk adjustment reporting, but the following published documents from CMS cleared that up once and for all by providing an answer to a question specifically related to this question.