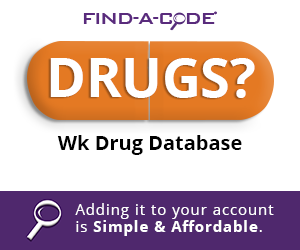 ICD-10 Roundup: Private Practice Radiologists Share How Prepared They Were for ICD-10
June 7th, 2016 -
Practice Suite
---
In October 2015, the entire U.S. medical community made a controversial shift to the 10th Edition of International Classification of Diseases (ICD-10). The road to ICD-10 was marked with multiple delays, primarily due to concerns that physician-owned practices were not prepared for the transition. In addition to updating EHR software, physicians' offices needed to invest significant time and resources to train their staff on the new diagnosis standard.
How big of a challenge was this transition to ICD-10? One of the specialties expected to be hit hardest was radiology. So we recently interviewed multiple radiologists in private practice to learn how they prepared for ICD-10, and their experience in making the transition. Here's what we learned:

Has ICD-10 been effective? Has the transition to ICD-10 been more or less turbulent than you expected?

Here's how they responded:

"Overall, yes, the transition has been effective. It's been less turbulent than I expected. The main reason is that our practice began preparing well in advance and we were able to engage the enthusiastic support of the physicians working with administration and billing to ensure a smooth transition."
- Robert L. Falk, MD, is a staff radiologist with Radiology Specialists of Louisville in Louisville, Ky.

"I think the classification is a good start to a very complex issue, but as with all of these types of issues, it will need some further refinement. Since we were early adopters, the transition has not been too difficult for us. We were working with it over the past three years so we had a lot of experience."
- Dr. Joel C. Robertson is the founder and CEO of Robertson Health, a multi-faceted organization dedicated to making a lasting impact on healthcare around the world through a network of for-profit and non-profit organizations.

"There have been no major differences in our practice. The transition has been less turbulent than we expected. We were warned that it would be disruptive, but our billing people did a great job and we were ready for it."
- Jay Sokolow MD FACR, is a Connecticut-based radiologist who received his medical degree from University of Vermont College of Medicine and has been in practice for more than three decades.

"I have had no major problems with implementation of ICD-10. So far, it has been effective. The transition has been less turbulent than we expected. The billing company was prepared and there was no major impact."
- Dr. Ari Geselowitz is a State College, Penn.-based radiologist who's been in practice for three decades since graduating from Penn State University College of Medicine.

"Yes, I believe ICD-10 has been effective. It has been less turbulent that we expected, largely due to the use of AllScripts as our EHR/EMR program. ICD-10 codes were pre-mapped to existing ICD-9 codes, and this made a tremendous difference."
- Joshua Davidson, MD, MPH is a Lead Clinician and Allergy/Immunology Specialist with HealthCare Partners Medical Group in Redondo Beach, Calif.

Even though it's still too early to determine the long-term effectiveness and impact of ICD-10, there's at least one organization that has declared implementation a victory.

"The Cooperative Exchange, the National Clearinghouse Association, is pleased to report that the ICD-10 implementation has been a non-event attributed to good ICD-10 planning, education, testing and industry collaboration," the organization said in a statement earlier this year. "Overall, the majority of the industry has transitioned with minimal material impact to date."


This physician survey was conducted by PracticeSuite, helping over 25,000 medical professionals worldwide.
###
Questions, comments?
If you have questions or comments about this article please contact us. Comments that provide additional related information may be added here by our Editors.
Latest articles: (any category)
COVID Vaccine Coding Changes as of November 1, 2023
October 26th, 2023 - Wyn Staheli
COVID vaccine changes due to the end of the PHE as of November 1, 2023 are addressed in this article.
Medicare Guidance Changes for E/M Services
October 11th, 2023 - Wyn Staheli
2023 brought quite a few changes to Evaluation and management (E/M) services. The significant revisions as noted in the CPT codebook were welcome changes to bring other E/M services more in line with the changes that took place with Office or Other Outpatient Services a few years ago. As part of CMS' Medicare Learning Network, the "Evaluation and Management Services Guide" publication was finally updated as of August 2023 to include the changes that took place in 2023. If you take a look at the new publication (see references below),....
Can We Score Interpretation of an EKG Towards E/M Medical Decision Making?
October 10th, 2023 - Aimee Wilcox
When EKGs are performed in the facility setting or even in the physician's office, what are the requirements for reporting the service and who gets credit for scoring data points for Evaluation and Management (E/M) medical decision making (MDM)? Let's take a look at a few coding scenarios related to EKG services to get a better understanding of why this can be problematic.
Accurately Reporting Signs and Symptoms with ICD-10-CM Codes
October 5th, 2023 - Aimee Wilcox
Coders often find themselves unsure of when to report a sign or symptom code documented in the medical record. Some coders find their organization has an EHR that requires a working diagnosis, which is usually a sign or symptom, be entered to order a test or diagnostic study or image. Understanding the guidelines surrounding when signs and symptoms should be reported is the first step in correct coding so let's take a look at some scenarios.
The 2024 ICD-10-CM Updates Include New Codes for Reporting Metabolic Disorders and Insulin Resistance
September 19th, 2023 - Aimee Wilcox
Diabetes is a chronic disease that just seems to consistently be increasing instead of improving resulting in a constant endeavor by medical researchers to identify causal effects and possible treatments. One underlying or precipitating condition that scientists have identified as a precipitating factor in the development of diabetes is insulin resistance, which is a known metabolic disorder. As data becomes available through claims reporting, additional code options become possible with ICD-10-CM.
Documenting and Reporting Postoperative Visits
September 12th, 2023 - Aimee Wilcox
Sometimes we receive questions regarding documentation requirements for specific codes or coding requirements and we respond with information and resources to support our answers. The following question was recently submitted: Are providers required to report postoperative services on claims using 99024, especially if there is no payment for that service? What documentation is required if you are reporting an unrelated Evaluation and Management (E/M) service by the same physician during the postoperative period? 
Understanding Gastroesophageal Reflux Disease and ICD-10-CM Coding
August 22nd, 2023 - Aimee Wilcox
Gastroesophageal reflux disease or GERD for short, is a disease that impacts millions of Americans on a weekly basis. Symptoms are uncomfortable, as are some of the tests used to diagnose it, but understanding the disease, tests, and treatments helps us better understand how to code the disease using ICD-10-CM codes.