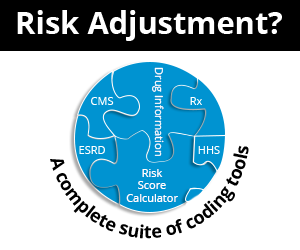 Coding Medicare Initial Preventive Physical Exams (IPPE)
February 12th, 2019 - Aimee Wilcox, CPMA, CCS-P, CST, MA, MT, Director of Content
0 Votes -

Sign in

to vote or comment.
---
The Medicare Initial Preventive Physical Exam (IPPE), also commonly referred to as the "Welcome to Medicare Physical", may seem daunting to many, but when broken out to identify the requirements is fairly straightforward.
Purpose
An IPPE helps the Medicare beneficiary (the patient) get to know their healthcare provider at a time when they aren't acutely injured or ill. It facilitates discussion about the patient's medical, social, and family history for the purpose of identifying areas of risk and ways to reduce those risks through Medicare-covered preventive services and follow-up encounters. Additionally, it helps Medicare identify and plan appropriate funding for potential risks and the care that may be required for them.
Timeline Restrictions
The IPPE is a once-in-a-lifetime benefit that must be performed within the first 12 months of the effective date of the beneficiary's Medicare Part B Coverage. Even if a beneficiary re-enrolls in Medicare, they will never be eligible for a second opportunity to have an IPPE.
Required Documentation Points
The documentation must identify the physician and/or qualified healthcare professional (QHP) who performed (or performed and referred), all seven of the following required components of the IPPE:
Review beneficiary's history to identify potential areas of risk

Past Medical History

(illnesses, surgeries, hospitalizations, allergies, medications, etc.)

Family History

(relationships (eg, parents, siblings, spouses, children) identifying ages, health status, who has passed away and from which illnesses or hereditary conditions
Social History: interactions and activities such as substance use or abuse (eg., opioid use), education level, dietary habits, legal issues, military or employment activities, level of physical exercise and activity

Review and Identify potential risk factors for depression or other mood disorders

Identify and employ appropriate screening instruments (see Screening Tools).

Review the beneficiary's functional ability and safety level

Activities of daily living, fall risk, hearing impairment, and home safety.

Physical Examination

Vital signs (eg, HT, WT, BMI, blood pressure), visual acuity, other organ systems as deemed appropriate based on history.

End-of-Life Planning

Appropriate information (verbal or written) pertaining to any advance directives, beneficiary's wishes in case of emergency, illness, or injury and identification of anyone in particular who can make medical decisions if they cannot.

Education and Counseling

Based on findings during the encounter, provided patient education, instruction, counseling, and appropriate referrals.

Explain Medicare-covered preventive services and make appropriate referrals

Identify appropriate screenings, create a checklist and timeline for the beneficiary to accomplish them (eg, screening ECG).
Refer patient for appropriate Medicare-covered preventive services.
Educate patient on Medicare's Annual Wellness Visit for the following year.
Coding the IPPE and IPPE-Related Services
Because this is a special type of encounter, Medicare has created a set of HCPCS codes to report them and any appropriate ICD-10-CM code is acceptable as well:
ICD-10-CM Any appropriate ICD-10-CM is reportable, including Z-codes on the "not first-listed codes approved list" (eg., Z00.0-, Z23). The provider may also report any diagnoses or conditions identified during the IPPE.
CPT/HCPCS

IPPE Encounter

G0402 IPPE (face-to-face) with new Medicare Part B enrollment (first 12 months)

ScreeningECG: Although not a required component, the opportunity to get ascreeningECG for a baseline on the patient is a great health management tool. The following codes describe the global and breakoutECG services and, as such, do not need modifiers TC or 26.

Routine screening 12-lead ECG

Other preventive services, approved and paid for by Medicare Part B, can be located in the Medicare Claims Processing Manual, Chapter 18, and may be performed or ordered at the same time as the IPPE and are separately payable.
Tip: If another provider or entity performs and/or interprets the ECG from the IPPE encounter, it is still reported using the G-codes noted above; however, if the ECG is ordered due to medical necessity for another condition, it should be reported using the correct 93000 series code (93000, 93005, 93010) plus modifier 59 to distinguish it as a distinct procedure and the normal deductible and coinsurance fees will apply.
In this time of Risk Adjustment (HCC) Coding, it is important more than ever before to get to know your new Medicare beneficiaries and begin assigning the correct HCC categories to them. Look for the new Medicare beneficiaries, check their Part B effective date, and get them in for their IPPE encounter and see how you can be an integral part of a healthy future for them.
###
Questions, comments?
If you have questions or comments about this article please contact us. Comments that provide additional related information may be added here by our Editors.
Latest articles: (any category)
Billing and Documenting for Therapeutic Exercises versus Therapeutic Activities
July 13th, 2022 - Dr. Evan M. Gwilliam, DC, MBA, QCC, CPC, CCPC, CPMA, CPCO, AAPC Fellow, Clinical Director
Chiropractors treat, among other things, issues with the musculoskeletal system. Active therapeutic procedures are accepted as effective ways to treat many common conditions and therefore can be billed and generate revenue for a clinic. Two common CPT codes that might be used in a chiropractic setting include:
Medicare Advantage (MA) Benchmarking Policies Are Headed for Change
July 12th, 2022 - Aimee L. Wilcox, CPMA, CCS-P, CST, MA, MT
More than 43% of Medicare beneficiaries are not enrolled in Medicare Advantage plans, which were established to control costs and improve quality. However, as noted in the March MedPac Report Executive Summary of 2021, these plans average an estimated 104% of Medicare Fee-For-Service (FFS) spending. How does CMS plan to manage Medicare Advantage plans now?
How Extensions to the COVID-19 Public Health Emergency Affect Healthcare Reimbursement
June 28th, 2022 - Aimee L. Wilcox, CPMA, CCS-P, CST, MA, MT
Providers need to begin preparations for how to handle a return to pre-COVID-19 public health emergency (PHE) policies. As the saying goes, "you can't put the rabbit back in the hat." Some COVID-19 PHE policies are so well liked it will be very difficult for the government to return to pre-COVID-19 policies. For now, we have at least the promise of a 60-day notice to all governors precipitating the end of the PHE.
Why You Should Be Using The Two-Midnight Rule
June 23rd, 2022 - David M. Glaser, Esq.
Are you using something other than two-midnight? Here's why you shouldn't be. Is there the possibility that your utilization management team and physician advisors are applying InterQual, MCG, or any other utilization tool other than the two-midnight rule to your Medicare admissions? Over the last few months, it has...
Q/A: Service Period for 99490
June 6th, 2022 - Chris Woolstenhulme
Question: If CCM hours/work is to be billed monthly, and CCM tasks are done daily throughout the month, should it be saved until the end of the month to bill, and should each date be billed as DOS in one claim? Answer: According to CMS, "The service period for CPT 99490 ...
Reporting CCM and TCM Codes with E/M Codes
June 1st, 2022 - Chris Woolstenhulme
When reporting CCM or TCM codes, you will only get reimbursed for what is allowed. The E/M office visits can be coded in addition but are not interchangeable with CCM codes. You can bill an E/M visit during the time a patient is under Care Management, however, you can't count time ...
Q/A: Billing Over the Allowed Amount
June 1st, 2022 - Chris Woolstenhulme
Question: Is there a financial penalty for billing over the allowed amount? Answer: Yes, if you are submitting claims to a contracted provider, you cannot bill over the contracted amount of your fee schedule. This is called balanced billing. There is also the no-surprise rule that protects insured and non-insured or ...