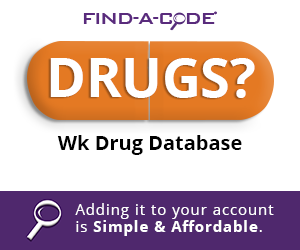 Auditing Chiropractic Services
April 22nd, 2019 - By Evan M. Gwilliam, DC MBA BS CPC CCPC CPC-I QCC MCS-P CPMA CMHP AAPC Fellow Clinical Director, PayDC Chiropractic EHR Software President, Gwilliam Consulting LLC drgwil@gmail.com
0 Votes -

Sign in

to vote or comment.
---
Chiropractic is unique from other types of health care and auditors need to be aware of the nuances of this alternative field. While few services are performed and billed, the rules are very specific. This is due in part to the fact that chiropractic is typically delivered in an episode of care. This episode is often documented as an initial evaluation with a care plan, then a series of visits where the care plan is carried out, often over several stages of care delivered in four-week intervals. Then, ideally, the care ends when the patient reaches maximum therapeutic benefit as measured by the goals established when care began.
The most common CPT codes used (and the only ones payable by Medicare to chiropractors) are chiropractic manipulative treatment (CMT) services. There are three spinal CMT codes:
98940 spinal, 1-2 regions
98941 spinal, 3-4 regions
98942 spinal, 5 regions
Chiropractic has become the focus of more and more audits as doctors seem to struggle to create records that properly support the care provided to the patient throughout the entire episode. The Office of the Inspector General released a dozen reports focusing on chiropractic since 2005, and three of them came out just last year. Most of them indicated error rates of more than 90% and refund demands of several hundred thousand dollars.
One common issue identified was overutilization of 98942, spinal chiropractic manipulative treatment of 5 regions. 98942 has a higher reimbursement rate than the other CMT codes (the Relative Value Unit or RVU is 1.5 for 98942, 1.16 for 98941, and 0.8 for 98940), therefore the financial incentive is there to bill for the higher-level code. Based on Medicare claims submission data from 2015, 98942 was billed 7% of the time, with the remainder of the CMT codes coming from 98941 and 98940. Therefore, if a clinic appears to bill 98942 much more often than the other CMT codes, it may be a red flag.
The challenge with 98942 is that it includes five spinal regions. These regions include the cervical spine, the thoracic spine, lumbar spine, the pelvis, and the sacrum. For Medicare and most other payers, that means that each region must meet certain criteria in order to establish medical necessity. When auditing a chiropractic record and looking for documentation to support manipulative treatment, look for the following (in each region):
Mechanism of onset
Subjective complaint
Objective findings
Diagnosis
Treatment plan
Progress
For example, for the cervical region a record showing medical necessity might include the following:
Slip and fall while working in the yard over the weekend.
Neck pain with radiculopathy to the right arm.
Painful, limited cervical range of motion (passive), palpatory tenderness in suboccipital muscles, mild edema in cervical region.
S13.4XXA - Sprain of ligaments of cervical spine, initial encounter
M99.01 - Segmental and somatic dysfunction of cervical region
Cervical manipulation two times per week for four weeks to improve range of motion 50% and reduce pain reporting 50%.
After four weeks range of motion is 50% improved and pain is 50% improved.
In other words, you would want to find all six of these elements in the other four spinal regions if 98942 was billed. While some of the six elements may overlap regions, such as the mechanism of onset, many of these must be uniquely noted in the record. For example, all five regions must have a complaint, objective findings, and a distinct diagnosis.
If you audit chiropractic records, learn to use the six criteria outlined here and become familiar with Medicare LCDs and private payer policies. They can help one to become proficient with chiropractic's unique audit challenges.
###
Questions, comments?
If you have questions or comments about this article please contact us. Comments that provide additional related information may be added here by our Editors.
Latest articles: (any category)
New ABN Form is Here
July 7th, 2020 - Wyn Staheli, Director of Research
The anticipated changes to the Advanced Beneficiary Notice of Non-coverage (ABN) Form (CMS-R-131) have arrived. This important form is issued to the patient or client by providers, physicians, practitioners, and suppliers in situations where Medicare payment is expected to be denied. You can begin using the new ABN immediately if you so wish. However, it becomes mandatory on August 31, 2020.
Understanding UCR Inpatient Fees used on DRG's
July 1st, 2020 - Christine Woolstenhulme, QCC, QMCS, CPC, CMRS
Find-A-Code uses Usual, Customary, and Reasonable (UCR) fees to help determine the amount paid for a medical service based on a certain geographic area. This article will address the information and pricing for Hospital and Inpatient fees based on Diagnosis Related Groups (DRGs). The UCR fees and...
Additional COVID-19 Testing Codes Announced
June 29th, 2020 - Wyn Staheli, Director of Research
New coronavirus antigen testing codes announced. These are effective immediately.
HCPCS Codes Were NOT all Created for the Same Purpose
June 29th, 2020 - Christine Woolstenhulme, QCC, QMCS, CPC, CMRS
Have you ever wondered why you were unable to find a particular product/code with our DMEPOS search? When looking for HCPCS Level II codes, there are several kinds of codes and not all HCPCS codes were created for the same purpose. If you are searching for a certain HCPCS product ...
Should I Bill Dental or Medical?
June 16th, 2020 - Christine Taxin
While you likely find yourself focusing on fewer patients and more on emergency care, it's a good time to understand how medical billing can allow patients with active infection in the oral cavity to seek the treatment they need. Forms need to be filled out correctly, and you must carefully follow ...
Newest Launch - We Now Have Outpatient Facility Pricing!
June 15th, 2020 - Christine Woolstenhulme, QCC, CMCS, CPC, CMRS
Our newest feature launch offers UCR pricing for Outpatient Facility. We recently released pricing information based on databases of insurance claims from private-sector health care providers.Usual, customary, and reasonable charges (UCR) are medical fees used when there are no contractual pricing agreements and are used by certain healthcare plans and third-party payers to generate ...
Medical Necessity using Soap can prevent a future audit!
June 15th, 2020 - Christine Taxin
Medical Necessity using Soap can prevent a future audit! How Do I Correctly Document all my notes on every patient regardless of the insurance I am billing? Medically necessary care is the reasonable and essential diagnostic, preventive, and treatment services (including supplies, appliances, and devices) and follow-up care as determined by qualified ...