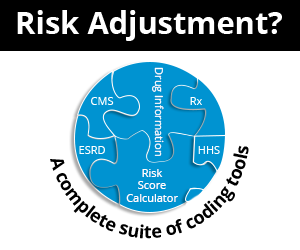 Using Modifer -59
March 31st, 2009 - Crystal Reeves
0 Votes -

Sign in

to vote or comment.
---
By Crystal Reeves, CPC, CMPE, Principal
Modifier -59 is probably one of the most misunderstood, misused, and most-feared of all CPT® modifiers. Some practices avoid using it all together because they don't want to be guilty of unbundling. Some practices do not use it because they are not at all sure when to use it. Other practices hesitantly apply it when they believe it is appropriate, and a few practices tack it on to all sorts of codes in the hopes it will result in a payment rather than a denial. This diversity in modifier usage is not surprising because Medicare's modifier -59 directives are definitely vague.

CPT® Guidelines indicate that the modifier is to be used to show that a procedure or service was distinct or independent from other services performed on the same day. This may represent a different session or patient encounter, a different procedure or surgery, a different site or organ system, or a separate incision/excision.

The trouble with this modifier -59 directive is that it is somewhat ambiguous, and as we work with different practices in improving their revenues and compliance, we have found that there is a wide variation in interpretation of directives. The definition refers to "different anatomic sites" and "separate patient encounters." From an NCCI perspective, the anatomic sites include different organs or different lesions in the same organ. It does not include treatment of contiguous structures of the same organ.

Medicare also advises that the use of modifier -59 to indicate different procedures/surgeries does not require a different diagnosis code for each procedure. And the use of different diagnoses on the procedures does not necessarily support the use of modifier -59.

Correct use of modifier -59 is important because that modifier has the ability to over ride NCCI edits. NCCI edits define when two CPT® codes can be reported together and still be paid separately. If the NCCI edits show that two codes reported together cannot be paid separately, one of the codes will be denied – and the practice will not be paid for that service. However, when modifier-59 is attached to one of the codes, then both codes are likely to be paid. And as we are all aware, if Medicare pays us when they should not have paid us, then at some point in time they will take that money back. No one wants to pay money back, especially if we believed that we were due the money in the first place.

For Medicare's examples of appropriate use of modifier -59, visit the Medicare link to:

http://www.cms.hhs.gov/NationalCorrectCodInitEd/Downloads/modifier59.pdf

.

For additional assistance in revenue cycle management, visit

www.cokergroup.com

or contact

Crystal Reeves

at

creeves@cokergroup.com

.
###
Questions, comments?
If you have questions or comments about this article please contact us. Comments that provide additional related information may be added here by our Editors.
Latest articles: (any category)
Delving Into the 360 Assessment Fraud Complaint
November 17th, 2021 - Jessica Hocker, CPC, CPB
The Department of Justice is pursuing claims of healthcare fraud against Cigna Health-Spring Medicare Advantage plan based on how they used data from their 360 Program in 2012. A review of the allegations may help other payers avoid similar accusations.
Lessons Learned from a RADV Audit Report
November 16th, 2021 - Aimee Wilcox, CPMA, CCS-P, CST, MA, MT, Director of Content
If given an opportunity to know ahead of time the questions that would be asked of you in an upcoming interview or quiz, it is likely the outcome would be significantly better than if you were surprised by the questions. This same concept may be applied to audits of risk ...
Changes in RPM for 2021! Now, Wait for it... New RTM Codes for 2022
November 11th, 2021 - Christine Woolstenhulme, QCC, QMCS, CPC, CMRS
Remote physiologic monitoring and clinical data monitoring is a relatively new concept thriving and growing as an essential component for telehealth services. According to global consumer trends, a company called Dynata reported, "Among the 39% of people who consulted a healthcare professional, two-thirds used telemedicine, many of them for the first time ...
Reporting and Auditing Drug Testing Services
November 9th, 2021 - Aimee Wilcox CPMA, CCS-P, CST, MA, MT
Drug testing is a common medical service used to manage prescription medications, verify someone is not taking illegal substances or too much of a prescribed substance, and monitor for toxicity and therapeutic dosing. It is customary for patients in treatment programs for chronic pain management or substance use disorders (SUD) to undergo random urine drug testing (UDT) or urine drug screening (UDS) as part of their individual treatment plan. Drug testing is regulated by federal and state laws (e.g., OSHA, CLIA), which must be carefully adhered to.
Understanding ASCs and APCs: Indicators and Place of Service
October 28th, 2021 - Christine Woolstenhulme, QCC, QMCS, CPC, CMRS
The decision regarding the most appropriate care setting for a given surgical procedure is determined by the physician based on the patient's individual clinical needs and preferences. Of course, there is a difference in reimbursement, and the billing depends on where the procedure took place, such as an office setting, inpatient ...
Are You Keeping up with the Official ICD-10-CM Guideline Changes for COVID-19?
October 25th, 2021 - Wyn Staheli, Director of Research
The COVID-19 public health emergency (PHE) has made it interesting and challenging for organizations to keep an eye on the evolving changes to the ICD-10-CM Official Guidelines for Coding and Reporting. Have you been keeping up with these changes?
Is Your Organization Ready to Deal with Provider Relief Fund (PRF) Audit Contractors?
October 15th, 2021 - Aimee Wilcox, CPMA, CCS-P, CST, MA, MT, Director of Content
Audits are currently underway to verify the monies distributed through the CARES Act were warranted and properly used by those organizations that received them. The federal government has contracted with financial institutions such as KPMG and PricewaterhouseCoopers, among others, to perform these audits referred to as Provider Relief Fund (PRF) audit contractors, funded with monies from the very same program. There were four phases of funding disbursements with phase 1 audits beginning in September. How ready are you to be audited?