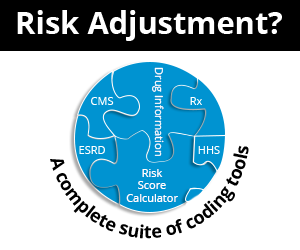 Are you ready for the value based payment model?
March 15th, 2016 -
Victoria
0 Votes -

Sign in

to vote or comment.
---
Healthcare professionals are being forced to move out of their comfort zones. Sweeping changes are being made to change the way healthcare is provided and paid for.
40% of in-network payments are tied to value. And the traditional fee for service model is expected to disappear over the horizon in the years to come. Payments based on quality of care are increasing and it is imperative for healthcare organizations to address the current, on the ground, challenges, posed by the VBP model.
The 3 big challenges on the road to value based payment are…
1.Compensating physicians based on value
For years physicians have been reimbursed based on the volume of services, and a huge part of a doctor's income is based on FFS contracts. It is a perplexing problem as there are several compensation forces at play. As reimbursement trends slant in the direction of value based payments, physicians will have to be incentivized for meeting pre-determined performance goals rather than for the volume of services rendered.
Going forward, healthcare organizations should track the performance metrics of physicians. Individual performance scorecards will have to be maintained. Extensive documentation is needed to prove demonstrable, increased efficiency in better performance. Physician compensation mechanisms need to be updated to align with the changing reimbursement environment.
2. Access to updated data
Tracking and analyzing huge volumes of data in the controlled chaos of a healthcare organization is an uphill task. But it has to be done; there are no two ways about it. Why? Because a majority of value based incentives are based on several quality parameters.
Intuitive and user-friendly data analytic solutions are the need of the hour. Organizations will have to measure and monitor quality performance closely and continuously. They need a system that helps them view key data in a single, integrated system rather than looking for data in various repositories. Interpreting data and translating it into workflow improvements is the need of the hour.
3.Improving operational costs
Providers will have to eliminate redundant and ineffective processes. In the value-based climate, streamlining workflow processes and eliminating waste is of utmost importance. Every single reason for waste has to be systematically identified and weeded out. To do that, providers will have to understand their operational costs in granular detail.
To reduce waste and improve workflow efficiencies, healthcare organizations should…
Adopt a data analytics system that helps them identify where the faultlines are
Analyse areas of variation and waste
Join hands with physicians to drive up process improvements
Track financial and operational metrics closely
The way forward…
Healthcare organizations have a tough job on their hands. Better documentation, more streamlined workflow processes and containing operational costs, top the agenda of healthcare organizations. Though the path towards value based payments appears to be bumpy, the destination it promises could well be the solution our broken healthcare system desperately needs.
###
Questions, comments?
If you have questions or comments about this article please contact us. Comments that provide additional related information may be added here by our Editors.
Latest articles: (any category)
Emergency Department - APC Reimbursement Method
September 15th, 2022 - Christine Woolstenhulme, CPC, CMRS, QCC, QMCS
CMS pays emergency department visits through a payment method using Ambulatory Payment Classifications (APCs). Most payers also use the APC reimbursement system; however, there may be some differences in payer policies (always review your specific payer policy). APCs are the primary type of payment made under the OPPS, comprising groupings ...
Why Medical Coding and Billing Software Desperately Needs AI
September 7th, 2022 - Find-A-Code
It has been said that the healthcare industry is notoriously slow in terms of technology adoption. One need only look at how convoluted medical coding and billing are to know that it needs a technology injection. Specifically, medical coding and billing software desperately needs artificial intelligence (AI).
CMS says Less Paperwork for DME Suppliers after Jan 2023!
August 18th, 2022 - Christine Woolstenhulme, QCC, QMCS, CPC, CMRS
Attention providers, suppliers, billers, and vendors who bill Durable Medical Equipment (DME) to Medicare!  Currently, a supplier receives a signed Certificate of Medical Necessity (CMN) from the treating physician or creates and signs a DME Information Form (DIFs); these are required to be sent with the claim. However, this is about ...
Things to Consider Before Upgrading Medical Billing Software
August 11th, 2022 - Find-A-Code
Your practice has utilized the same medical billing software for years. The medical billing staff says it is time for a change. You don't necessarily disagree, but you also don't know where to begin your search for new software. There are so many vendors offering so many products that making sense of it all can be challenging.
Calendar Year 2023 Medicare Advantage and Part C & D Payment Policies
August 9th, 2022 - Aimee L. Wilcox, CPMA, CCS-P, CST, MA, MT
Each year CMS publishes an Advance Notice of the upcoming years Medicare Advantage (MA) Capitation Rates and Part C and Part D Payment Policies and asks for comments related to it. Each of the comments are carefully reviewed and responded to and often are impactful to changes seen between the Advance Notice and final publication referred to as the Rate Announcement. With health equity as a primary focus for 2023, CMS announced some policy changes that may impact your organization.
How CMS Determines Which Telehealth Services are Risk Adjustable
August 9th, 2022 - Aimee L. Wilcox, CPMA, CCS-P, CST, MA, MT
Medicare Advantage Organizations (MAOs) have gone back and forth on whether or not to use data collected from telehealth, virtual Care, and telephone (audio-only) encounters with Medicare beneficiaries for risk adjustment reporting, but the following published documents from CMS cleared that up once and for all by providing an answer to a question specifically related to this question.
OIG Investigates SCAN Health for Risk Adjustment Overpayments With Surprising Results
July 26th, 2022 - Aimee L. Wilcox, CPMA, CCS-P, CST, MA, MT
We've seen a number of OIG risk adjustment data validation (RADV) audits recently where the independent review contractor was simply looking for any codes the payer reported that were not supported by the documentation, in an effort to declare an overpayment was made and monies are due to be repaid. However, it was refreshing to read this RADV audit and discover that the independent review contractor actually identified HCCs the payer failed to report that, while still resulting in an overpayment, was able to reduce the overpayment by giving credit for these additional HCCs. What lessons are you learning from reading these RADV audit reports?