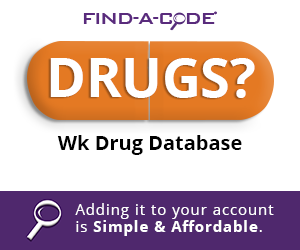 Are you ready for the value based payment model?
March 15th, 2016 -
Victoria
0 Votes -

Sign in

to vote or comment.
---
Healthcare professionals are being forced to move out of their comfort zones. Sweeping changes are being made to change the way healthcare is provided and paid for.
40% of in-network payments are tied to value. And the traditional fee for service model is expected to disappear over the horizon in the years to come. Payments based on quality of care are increasing and it is imperative for healthcare organizations to address the current, on the ground, challenges, posed by the VBP model.
The 3 big challenges on the road to value based payment are…
1.Compensating physicians based on value
For years physicians have been reimbursed based on the volume of services, and a huge part of a doctor's income is based on FFS contracts. It is a perplexing problem as there are several compensation forces at play. As reimbursement trends slant in the direction of value based payments, physicians will have to be incentivized for meeting pre-determined performance goals rather than for the volume of services rendered.
Going forward, healthcare organizations should track the performance metrics of physicians. Individual performance scorecards will have to be maintained. Extensive documentation is needed to prove demonstrable, increased efficiency in better performance. Physician compensation mechanisms need to be updated to align with the changing reimbursement environment.
2. Access to updated data
Tracking and analyzing huge volumes of data in the controlled chaos of a healthcare organization is an uphill task. But it has to be done; there are no two ways about it. Why? Because a majority of value based incentives are based on several quality parameters.
Intuitive and user-friendly data analytic solutions are the need of the hour. Organizations will have to measure and monitor quality performance closely and continuously. They need a system that helps them view key data in a single, integrated system rather than looking for data in various repositories. Interpreting data and translating it into workflow improvements is the need of the hour.
3.Improving operational costs
Providers will have to eliminate redundant and ineffective processes. In the value-based climate, streamlining workflow processes and eliminating waste is of utmost importance. Every single reason for waste has to be systematically identified and weeded out. To do that, providers will have to understand their operational costs in granular detail.
To reduce waste and improve workflow efficiencies, healthcare organizations should…
Adopt a data analytics system that helps them identify where the faultlines are
Analyse areas of variation and waste
Join hands with physicians to drive up process improvements
Track financial and operational metrics closely
The way forward…
Healthcare organizations have a tough job on their hands. Better documentation, more streamlined workflow processes and containing operational costs, top the agenda of healthcare organizations. Though the path towards value based payments appears to be bumpy, the destination it promises could well be the solution our broken healthcare system desperately needs.
###
Questions, comments?
If you have questions or comments about this article please contact us. Comments that provide additional related information may be added here by our Editors.
Latest articles: (any category)
Coding for a Performance of an X-ray Service vs. Counting the Work as a Part of MDM
March 21st, 2022 - Stephanie Allard , CPC, CEMA, RHIT
When x-rays are audited on the same date as an E/M encounter we have one of three decisions to make about the work that went into the radiological exam when the practice owns x-ray equipment and does their own interpretations internally. First, we must determine whether the x-ray was...
Continuous Glucose Monitoring (CGM) Systems: Leveraging Everyday Tech to Enhance Diabetes Management
March 16th, 2022 - Susan Gatehouse, RHIT, CCS,CPC, AHIMA-Approved ICD-10-CM/PCS Trainer
However, is the coding for the treatment and management of diabetes being adequately captured? Diabetes mellitus (DM) affects over 400 million people worldwide. It is a chronic disease of inadequate control of blood levels of glucose that affects the body's ability to turn food into energy. Essentially, the...
ESRD Hemodialysis Hits Home with the New ETC Model
March 16th, 2022 - Aimee L. Wilcox, CPMA, CCS-P, CST, MA, MT
In 2021, two major ESRD programs became effective, essentially preparing to transform not only risk adjusted services, but also at-home dialysis, health equity among beneficiaries needing transplant services, and improved access to donor kidneys.
Refresh Your IV Hydration Coding Knowledge
March 16th, 2022 - Aimee L. Wilcox, CPMA, CCS-P, CST, MA, MT
Reporting IV infusion services can be complicated, especially when multiple infusions are reported in a single encounter. Take a few minutes to freshen up your knowledge on IV hydration coding with a review of the guidelines and a few coding scenarios.
Medicare Auditors Caught Double-Dipping
March 14th, 2022 - Edward Roche, PhD, JD
Overlapping extrapolations require providers to pay twice. Some Medicare auditors have been caught "double-dipping," the practice of sampling and extrapolating against the same set of claims. This is like getting two traffic tickets for a single instance of running a red light. This seedy practice doubles the amount...
Cybersecurity & Ransomware Warnings
March 10th, 2022 - Wyn Staheli, Director of Content
Although HIPAA Security protocols have been in effect for some time, as technology advances, if we are not diligent, gaps can be left available for intruders. On top of that, on February 23, 2022, the American Hospital Association issued a cybersecurity advisory. They stated, "there is concern that Russia may retaliate against the U.S. and allied nations with disruptive cyberattacks."
The Case of the Missing Signature
March 10th, 2022 - David M. Glaser, Esq.
It's important to remember that Medicare manuals are not binding, and they can't "require" anything, including signatures. Regulatory framework is constantly changing. Never assume you know all of the rules, even if you carefully study them all the time. New things are constantly appearing....