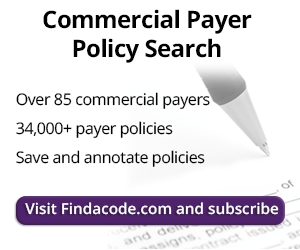 How group practices are surviving the value based payment model in 2016!
June 3rd, 2016 -
Adam Smith
0 Votes -

Sign in

to vote or comment.
---
As the healthcare industry undergoes dramatic transformation, group practices are facing a lot of turbulence to their financial structuring. Moving away from fee-for-service business models to value-based reimbursement setup is a daunting endeavor, but, that's where the industry is heading towards.
Health and Human Service (HHS) states that "90 percent of Medicare payments to be tied to value-based models by 2018"
This value-based approach is an ambitious maneuver, however if done right, will lower healthcare costs dramatically and improve the quality of care while at it.
But, moving away from fee-for-service (FFS) is putting capitation risks on to the group practices. And, Medicare Access and CHIP Reauthorization Act of 2015 (MACRA) "has mandated providers to take payment risk over the coming years". Meaning, getting paid is going to get a lot more difficult.
But, this is an environment where group practices have little to no experience to operate in, for that matter, even the payers are in murky waters.
Commercial/Federal Payment Models & Regulations
According to the respondents of an AMGA (American Medical Group Association) survey "It is expected that FFS payments from both Federal and commercial payers will decrease by about 24 percent by 2017"
On aggregate group practices would need at the least 2-4 years to start accepting these risk based systems. And, that is, provided the payers will be willing to give the group practices risk-based solutions. The survey continues by stating that "all risk arrangements are expected to increase by more than twofold by 2017"
Commercial:
With commercial payers, the bundle payment arrangements are getting to be more and more common. It is estimated that it will be playing an even larger role by 2018.
Some challenges felt through the current commercial setting:
Lack of access to full administrative claims data
Lack of transparent cost / quality data feedback
Also, inefficiency in data sharing has been a leading cause of payment delays and reimbursement distress.
Popular payment models according to commercial reimbursement revenue are as follows: FFS, shared risk, shared savings/ACO, partial capitation, bundled payment, full capitation, and so on.
Federal

:

Barriers due to federal setting are relatively different to that of the commercial setting.

Bobby Guy, healthcare merger and acquisition lawyer at Polsinelli's Nashville office said "The business of medicine has been under significant change for the past 20 years." He added "the business of medicine is being used to change the delivery of healthcare, and it's being driven directly by the government."
Top challenges felt through the current federal setting:
Ineffective attribution methodology
Lack of a standardized data submission & feedback process
Popular payment models according to federal reimbursement revenue are as follows: FFS, Medicare Advantage, Medicaid managed care, Accountable Care Organizations (MSSP/Pioneer/Next Generation), bundled payments, and so on.
It must be noted that there are noticeable variation between payer types in accordance to geographic locations. However, an alignment between the Federal and commercial payers is needed for making the value-based transition a faster and better efficient one.
Value-Based Reimbursements
Members of the American Medical Group Association (AMGA) including MSMGs and IDSs, "favor the transformation towards value-based system."
They are driven by their experience:
FFS is a volume-based system
FFS is shaky & unsustainable on the long run
The transition is challenging. However, there are a few ways group practices can make this transition smoother and a lot easier for themselves.
Getting educated on tracking the quality metrics
Developing reporting solutions that will help them communicate it to the payers
Setting up a system that can help shrink AR delays
Experts say, with right automation tools group practices will be able to streamline their cash flows, determine precise eligibilities, collect patient payments up front, and file clean claims to the payers.
Clean claims are the essential for sustained cash flow. However, there are "a lot of moving parts involved" says Mike Nissenbaum, CEO of Aprima.
What tools do providers need? (Value-based system)
This shift in reimbursement culture is altering the basics of how revenue cycle management (RCM) is approached. The RCM is now taking the front seat, moving from being a back office process to becoming an end-to-end system in its own rights.
Starting from patient intake (or even before that), following through with eligibility verification, claim processing and all the way up to payment collections, the RCM plays a vital role in the transformation towards value-based care.
And, thanks to modern technologies and improved data availability, running a smarter workflow is the way of the immediate future.
However, it also must be noted that there is currently insufficient information technology (IT)/analytics infrastructure available in the market.
So, what are the tools that would make group practices deliver value-based care?
Tools that:
Both the Federal government and commercial payers can provide
Are operational in nature
Standardize data submission (and/or) feedback process
Help revised financial benchmarking and risk-adjustment methodologies
Encourage meaningful patient engagement incentives
Conclusion
Apart from these, the system must develop a fine collaboration between the government, the payers, group practices and the patients; this should smoothen out hindrances and make the transition from fee-for-service into value-based system a success on all fronts.
###
Questions, comments?
If you have questions or comments about this article please contact us. Comments that provide additional related information may be added here by our Editors.
Latest articles: (any category)
Coding for a Performance of an X-ray Service vs. Counting the Work as a Part of MDM
March 21st, 2022 - Stephanie Allard , CPC, CEMA, RHIT
When x-rays are audited on the same date as an E/M encounter we have one of three decisions to make about the work that went into the radiological exam when the practice owns x-ray equipment and does their own interpretations internally. First, we must determine whether the x-ray was...
Continuous Glucose Monitoring (CGM) Systems: Leveraging Everyday Tech to Enhance Diabetes Management
March 16th, 2022 - Susan Gatehouse, RHIT, CCS,CPC, AHIMA-Approved ICD-10-CM/PCS Trainer
However, is the coding for the treatment and management of diabetes being adequately captured? Diabetes mellitus (DM) affects over 400 million people worldwide. It is a chronic disease of inadequate control of blood levels of glucose that affects the body's ability to turn food into energy. Essentially, the...
ESRD Hemodialysis Hits Home with the New ETC Model
March 16th, 2022 - Aimee L. Wilcox, CPMA, CCS-P, CST, MA, MT
In 2021, two major ESRD programs became effective, essentially preparing to transform not only risk adjusted services, but also at-home dialysis, health equity among beneficiaries needing transplant services, and improved access to donor kidneys.
Refresh Your IV Hydration Coding Knowledge
March 16th, 2022 - Aimee L. Wilcox, CPMA, CCS-P, CST, MA, MT
Reporting IV infusion services can be complicated, especially when multiple infusions are reported in a single encounter. Take a few minutes to freshen up your knowledge on IV hydration coding with a review of the guidelines and a few coding scenarios.
Medicare Auditors Caught Double-Dipping
March 14th, 2022 - Edward Roche, PhD, JD
Overlapping extrapolations require providers to pay twice. Some Medicare auditors have been caught "double-dipping," the practice of sampling and extrapolating against the same set of claims. This is like getting two traffic tickets for a single instance of running a red light. This seedy practice doubles the amount...
Cybersecurity & Ransomware Warnings
March 10th, 2022 - Wyn Staheli, Director of Content
Although HIPAA Security protocols have been in effect for some time, as technology advances, if we are not diligent, gaps can be left available for intruders. On top of that, on February 23, 2022, the American Hospital Association issued a cybersecurity advisory. They stated, "there is concern that Russia may retaliate against the U.S. and allied nations with disruptive cyberattacks."
The Case of the Missing Signature
March 10th, 2022 - David M. Glaser, Esq.
It's important to remember that Medicare manuals are not binding, and they can't "require" anything, including signatures. Regulatory framework is constantly changing. Never assume you know all of the rules, even if you carefully study them all the time. New things are constantly appearing....