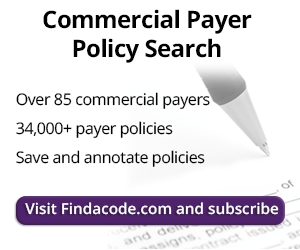 Three Ways Bundled Payments Can Be a Success
June 7th, 2018 - BC Advantage
0 Votes -

Sign in

to vote or comment.
---
Bundled payment models continue to attract interest for their potential benefits over traditional fee-for-service payment models. With bundled payments, also known as episode-based payments or packaged pricing, a group of providers is reimbursed based on a contracted price to cover all of the care and services related to a particular episode of patient care. One example of an episode of care would be with a patient who undergoes surgery for a knee replacement and has no complications. Depending on the model used, the episode may be defined as beginning when the patient is admitted to the hospital for the surgery and ending 90 days after hospital discharge, and all related care, from pre-op to rehab, would be bundled together for pricing purposes.
The bundled payment model has many upsides, from lowering healthcare expenditures to improving patient care and coordination across teams. These models can provide more efficient care to the patient by streamlining protocols, and patients as consumers will appreciate an increased level of transparency with pricing. However, there are potential downsides, too. For example, it can be challenging to draw the boundaries around the definition of an episode of care. There are also concerns that these payment models may stifle innovation or disincentivize referrals for specialty care.
There are three ways bundled payments models can be successful: communication, communication, communication. Reality is more complicated than that, but the basic idea holds up that bundled payment models incentivize collaboration. Clearly patient care and healthcare reimbursement reflect a complex landscape with multiple competing factors, and defining success can be as difficult as defining a discrete episode of care. But some basic tenets hold true, and at their foundation these bundled payment models rely on interdisciplinary teamwork and feedback from all stakeholders.
Communication Between Payers and Providers
The negotiation of the contracted price per episode of care is critically important. Members of the healthcare team will want to advocate for their patients and ensure they will be able to exercise clinical judgment to the full extent of their licenses. Payers and providers will be sharing risks and rewards with these systems, and feedback needs to go both ways.
Increased Partnership across Teams
Providers will no longer be paid for the piecemeal accumulation of services, and will share risk and reward with their colleagues across teams. This payment structure should help to foster teamwork and communication, because everyone will bear the burden of a readmission. Who took care of the patient before you? Who will take care of the patient after you? Is everyone on the same page to provide the patient the quality of care they need?
Data Analytics
Analytics were important before, but they are even more important when switching models of care for reimbursement. How does your performance with bundled payment models stack up against your performance with other models? What new points of pain materialize and need to be addressed, and what lessons can be learned from improvements?
Healthcare reimbursement can be an uncertain business, but there are some certainties: processes will always evolve, and there will always be a need to strive for quality improvement.
###
Questions, comments?
If you have questions or comments about this article please contact us. Comments that provide additional related information may be added here by our Editors.
Latest articles: (any category)
2023 ICD-10-CM Code Changes
October 6th, 2022 - Christine Woolstenhulme, CPC, CMRS, QCC, QMCS
In 2022 there were 159 new codes; the 2023 ICD-10-CM code update includes 1,176 new, 28 revised, and 287 deleted codes, a substantial change from last year. The 2023 ICD-10-CM codes are to be used for discharges from October 1, 2022 through September 30, 2023, and for patient encounters from ...
Emergency Department - APC Reimbursement Method
September 15th, 2022 - Christine Woolstenhulme, CPC, CMRS, QCC, QMCS
CMS pays emergency department visits through a payment method using Ambulatory Payment Classifications (APCs). Most payers also use the APC reimbursement system; however, there may be some differences in payer policies (always review your specific payer policy). APCs are the primary type of payment made under the OPPS, comprising groupings ...
Why Medical Coding and Billing Software Desperately Needs AI
September 7th, 2022 - Find-A-Code
It has been said that the healthcare industry is notoriously slow in terms of technology adoption. One need only look at how convoluted medical coding and billing are to know that it needs a technology injection. Specifically, medical coding and billing software desperately needs artificial intelligence (AI).
CMS says Less Paperwork for DME Suppliers after Jan 2023!
August 18th, 2022 - Christine Woolstenhulme, QCC, QMCS, CPC, CMRS
Attention providers, suppliers, billers, and vendors who bill Durable Medical Equipment (DME) to Medicare!  Currently, a supplier receives a signed Certificate of Medical Necessity (CMN) from the treating physician or creates and signs a DME Information Form (DIFs); these are required to be sent with the claim. However, this is about ...
Things to Consider Before Upgrading Medical Billing Software
August 11th, 2022 - Find-A-Code
Your practice has utilized the same medical billing software for years. The medical billing staff says it is time for a change. You don't necessarily disagree, but you also don't know where to begin your search for new software. There are so many vendors offering so many products that making sense of it all can be challenging.
Calendar Year 2023 Medicare Advantage and Part C & D Payment Policies
August 9th, 2022 - Aimee L. Wilcox, CPMA, CCS-P, CST, MA, MT
Each year CMS publishes an Advance Notice of the upcoming years Medicare Advantage (MA) Capitation Rates and Part C and Part D Payment Policies and asks for comments related to it. Each of the comments are carefully reviewed and responded to and often are impactful to changes seen between the Advance Notice and final publication referred to as the Rate Announcement. With health equity as a primary focus for 2023, CMS announced some policy changes that may impact your organization.
How CMS Determines Which Telehealth Services are Risk Adjustable
August 9th, 2022 - Aimee L. Wilcox, CPMA, CCS-P, CST, MA, MT
Medicare Advantage Organizations (MAOs) have gone back and forth on whether or not to use data collected from telehealth, virtual Care, and telephone (audio-only) encounters with Medicare beneficiaries for risk adjustment reporting, but the following published documents from CMS cleared that up once and for all by providing an answer to a question specifically related to this question.