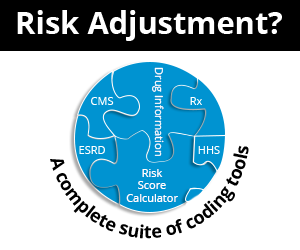 VA- Reasonable Charges Rules, Notices, & Federal Register
October 21st, 2019 - Chris Woolstenhulme, QCC, CMCS, CPC, CMRS
0 Votes -

Sign in

to vote or comment.
---
Usual, customary and reasonable charges (UCR) are medical fees used when there are no contractual pricing agreements and used by certain healthcare plans and third-party payers to generate fair healthcare pricing.
Where does Find-A-Code get their data for UCR?
Find-A-Code offers UCR fees gathered from the US Department of Veterans Administration (VA) using Geographically-adjusted charges and the 80th percentile conversion factors; this information can be found on the code information page (see example below) and is offered as a fee comparison with our UCR Pricing add-on.
Where are UCR fees located in Find-A-Code?
While on the code information page scroll down to the fees section and open the tab titled "UCR Fees", the fees will be displayed for UCR, Workers Comp, as well as Medicare Billed and Allowed.
What information comes from the VA?
The following information comes from the VA to give an understanding of accountability to the Federal Register, calculations and links to data sources used on our UCR pricing.
Reasonable charges according to the VA is described as follows; Reasonable Charges are based on amounts that third parties pay for the same services furnished by private-sector health care providers in the same geographic area. In the past, VA used average cost-based, per diem rates for billing insurers. Reasonable charges are calculated for inpatient and outpatient facility charges, and for professional or clinician charges for inpatient and outpatient care.
Reasonable Charges Rules, Notices, & Federal Register
The VA determines the amount of the national average administrative cost annually for the prior fiscal year (October through September) and then applies the charge at the start of the next calendar year. Below are links to the Federal Register and data sources from the VA Website.
Inpatient:
Outpatient and Professional
Federal Register / Vol. 84, No. 189 / Monday, September 30, 2019 / Notices
###
Questions, comments?
If you have questions or comments about this article please contact us. Comments that provide additional related information may be added here by our Editors.
Latest articles: (any category)
Coding for a Performance of an X-ray Service vs. Counting the Work as a Part of MDM
March 21st, 2022 - Stephanie Allard , CPC, CEMA, RHIT
When x-rays are audited on the same date as an E/M encounter we have one of three decisions to make about the work that went into the radiological exam when the practice owns x-ray equipment and does their own interpretations internally. First, we must determine whether the x-ray was...
Continuous Glucose Monitoring (CGM) Systems: Leveraging Everyday Tech to Enhance Diabetes Management
March 16th, 2022 - Susan Gatehouse, RHIT, CCS,CPC, AHIMA-Approved ICD-10-CM/PCS Trainer
However, is the coding for the treatment and management of diabetes being adequately captured? Diabetes mellitus (DM) affects over 400 million people worldwide. It is a chronic disease of inadequate control of blood levels of glucose that affects the body's ability to turn food into energy. Essentially, the...
ESRD Hemodialysis Hits Home with the New ETC Model
March 16th, 2022 - Aimee L. Wilcox, CPMA, CCS-P, CST, MA, MT
In 2021, two major ESRD programs became effective, essentially preparing to transform not only risk adjusted services, but also at-home dialysis, health equity among beneficiaries needing transplant services, and improved access to donor kidneys.
Refresh Your IV Hydration Coding Knowledge
March 16th, 2022 - Aimee L. Wilcox, CPMA, CCS-P, CST, MA, MT
Reporting IV infusion services can be complicated, especially when multiple infusions are reported in a single encounter. Take a few minutes to freshen up your knowledge on IV hydration coding with a review of the guidelines and a few coding scenarios.
Medicare Auditors Caught Double-Dipping
March 14th, 2022 - Edward Roche, PhD, JD
Overlapping extrapolations require providers to pay twice. Some Medicare auditors have been caught "double-dipping," the practice of sampling and extrapolating against the same set of claims. This is like getting two traffic tickets for a single instance of running a red light. This seedy practice doubles the amount...
Cybersecurity & Ransomware Warnings
March 10th, 2022 - Wyn Staheli, Director of Content
Although HIPAA Security protocols have been in effect for some time, as technology advances, if we are not diligent, gaps can be left available for intruders. On top of that, on February 23, 2022, the American Hospital Association issued a cybersecurity advisory. They stated, "there is concern that Russia may retaliate against the U.S. and allied nations with disruptive cyberattacks."
The Case of the Missing Signature
March 10th, 2022 - David M. Glaser, Esq.
It's important to remember that Medicare manuals are not binding, and they can't "require" anything, including signatures. Regulatory framework is constantly changing. Never assume you know all of the rules, even if you carefully study them all the time. New things are constantly appearing....