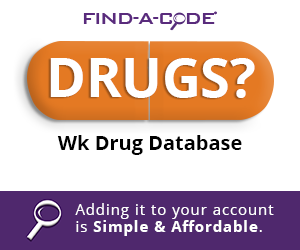 Big Data & Facility Audit Complex Reviews
September 29th, 2017 - Shannon Cameron, MBA, MHIIM, CPC
0 Votes -

Sign in

to vote or comment.
---
Big data and its use in the healthcare spectrum has proven to be an incredible source of the knowledge and has rapidly abetted progress in seemingly all areas of healthcare. These areas include better patient outcomes, lowered costs, and identification of problematic processes which have resulted in improved patient flow and care. For instance, the identification of both positive and negative correlation factors has greatly enhanced research with multiple diseases, assisted with the identification of new treatments and, in some cases, cures of numerous conditions. Analyzation of large clinical data has essentially empowered researchers and healthcare providers with the constant identification of factors previously unknown to medicine, which has led to new techniques that have led to better patient care while continuing to grow at a seemingly staggering pace.
However, on the same token is the fact that large data analytics is now the driving force of many government and private payer audits. Payers now have the capability to reject thousands of facility-based claims at a time. Their utilization of big data and how they choose to use it for claim rejection and/or payment decreases has enabled payers to quickly overwhelm a hospital revenue cycle department and greatly impact the overall reimbursement.
This type of automated procedure is based on data mining methodologies which can rapidly analyze thousands of claims in a short period of time. These methods use special algorithms created to identify "incorrect" claims based on the correlation of specific diagnoses, comorbidities, and corresponding procedures related to the reported Diagnosis Related Group (DRG) code. These types of denials are growing at a staggering rate. Given that, there is no better time than the present to insure your facility is audit resistant.
The cost of denial management in these cases can be enormous. Therefore, it is essential that facilities have a strong internal quality control program in place. It is equally important that coding and billing systems are updated quarterly with information derived from Coding Clinic ICD-10-CM and ICD-10- PCS updates and audit feedback. One method of defense is a strong Clinical Documentation Improvement Department (CDI). Providers and healthcare coding and billing personnel should receive constant education and feedback while implementing a strong system of checks and balances, especially with conditions which have been under a lot of scrutiny (i.e., sepsis).
Another area of defense is to have an ongoing familiarization with the region's RAC (Recovery Audit Contractor). As with provider based issues, the RAC will post audit issues found in recent facility audits regarding specific MS-DRG (Medicare Severity Diagnosis Related Group) code sets and can be a strong reference for identification of potential problem areas.
Not only are the resulting rejections from automated algorithms problematic to the revenue stream, it's also important to remember that with multiple rejections, there is also a strong possibility of consequential audits. While the automatic denial/rejection process does not fall into the true definition of an audit since clinical documentation is not reviewed during this process, large amounts of denials can pose a red flag for payers to specific problem areas and also lead to a focused DRG audit.
For more information regarding the CMS RAC process visit:
https://www.cms.gov/Research- Statistics-Data-and-Systems/Monitoring- Programs/Medicare-FFS-Compliance- Programs/Recovery-Audit-Program/
For more information regarding Coding Clinic updates and newsletters visit:
http://www.ahacentraloffice.org/aboutus/what-is-icd- 10.shtml
###
Questions, comments?
If you have questions or comments about this article please contact us. Comments that provide additional related information may be added here by our Editors.
Latest articles: (any category)
Coding for a Performance of an X-ray Service vs. Counting the Work as a Part of MDM
March 21st, 2022 - Stephanie Allard , CPC, CEMA, RHIT
When x-rays are audited on the same date as an E/M encounter we have one of three decisions to make about the work that went into the radiological exam when the practice owns x-ray equipment and does their own interpretations internally. First, we must determine whether the x-ray was...
Continuous Glucose Monitoring (CGM) Systems: Leveraging Everyday Tech to Enhance Diabetes Management
March 16th, 2022 - Susan Gatehouse, RHIT, CCS,CPC, AHIMA-Approved ICD-10-CM/PCS Trainer
However, is the coding for the treatment and management of diabetes being adequately captured? Diabetes mellitus (DM) affects over 400 million people worldwide. It is a chronic disease of inadequate control of blood levels of glucose that affects the body's ability to turn food into energy. Essentially, the...
ESRD Hemodialysis Hits Home with the New ETC Model
March 16th, 2022 - Aimee L. Wilcox, CPMA, CCS-P, CST, MA, MT
In 2021, two major ESRD programs became effective, essentially preparing to transform not only risk adjusted services, but also at-home dialysis, health equity among beneficiaries needing transplant services, and improved access to donor kidneys.
Refresh Your IV Hydration Coding Knowledge
March 16th, 2022 - Aimee L. Wilcox, CPMA, CCS-P, CST, MA, MT
Reporting IV infusion services can be complicated, especially when multiple infusions are reported in a single encounter. Take a few minutes to freshen up your knowledge on IV hydration coding with a review of the guidelines and a few coding scenarios.
Medicare Auditors Caught Double-Dipping
March 14th, 2022 - Edward Roche, PhD, JD
Overlapping extrapolations require providers to pay twice. Some Medicare auditors have been caught "double-dipping," the practice of sampling and extrapolating against the same set of claims. This is like getting two traffic tickets for a single instance of running a red light. This seedy practice doubles the amount...
Cybersecurity & Ransomware Warnings
March 10th, 2022 - Wyn Staheli, Director of Content
Although HIPAA Security protocols have been in effect for some time, as technology advances, if we are not diligent, gaps can be left available for intruders. On top of that, on February 23, 2022, the American Hospital Association issued a cybersecurity advisory. They stated, "there is concern that Russia may retaliate against the U.S. and allied nations with disruptive cyberattacks."
The Case of the Missing Signature
March 10th, 2022 - David M. Glaser, Esq.
It's important to remember that Medicare manuals are not binding, and they can't "require" anything, including signatures. Regulatory framework is constantly changing. Never assume you know all of the rules, even if you carefully study them all the time. New things are constantly appearing....