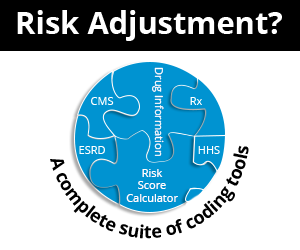 3 Steps To Be As Successful As University Of Virginia's Medical Group Practice.
July 19th, 2016 -
Adam Smith
---
How keeping track of the key performance indicators has given this group practice an edge over its competitors in handling the revenue cycle…
The shift to value-based economic systems has de-stabilized many healthcare organization's economic dispositions.
Group practices endured their share of the impact as well.
To re-stabilize this frenzied economic situation many had tried different methods, however, most times they were only left feeling even worse, insecure, uncertain or even lost.
Then, how should you be bracing yourself?
Well, everyone must start by trying to shield their money with barriers against the economic drain points.
Placing checkpoints at strategic locations drastically help put a stopper to this oozing away of the revenue.
As reimbursement methodologies change and calls for transparency increase, the desire to move revenue efficiently remains the heart of healthcare.
Practices can no longer be successful by focusing primarily on insurance collections and neglecting the most difficult payer to collect from — the patient
This article will help you achieve your financial goals by pointing out the tried and tested methods that successful group practices follow.
1.Following the Success Story – University of Virginia Medical Group
One such successful group practice is University of Virginia Health System. A recent revenue report published by them has put down numbers to their success. Following are a list of charts that show their growth and progress (actual & planned) through a course of one financial year.
Let's jump right into their reports…
A) Clinical volumes
Growth in the clinical volume is a keenly sought after metrics that any healthcare institute would love to see boosted, won't they? And, so did University of Virginia.
"All service areas showed growth in patient volumes over the prior year", the report states.
"With double-digit growth in the departments of dermatology, pediatrics and anesthesiology", it continues.
The YTD Feb results are 3.6% more than that of the previous years. And, it is over 1.1% more than the targeted scores!
B) Patient collections
These positive shifts also extended into their patient collections statistics as well, showing that UPG has exceeded budget nearly every month in the first half of this fiscal year.
Despite unusual swings seen in the past few months' stats, they were able to ensure reduction in accounts receivable and collect on aging receivables; resulting in collections that are higher than their expected volume.
The average AR days have dropped to 35.7, despite the organization witnessed an annual increase of 1.3% in comparison to their previous year.
C) The payer mix
Now getting into the payer mix data of the group practice, this report showed a gradual increase or decline of certain forms of payers during the course of about 5 years.
Medicare declines for the first time in four years
Self-pay continued in the path of multi-year decline
Patient's proportion with commercial insurance had increased. It now comprises of 38.6% of total payer mix
2) Tracking the Indicators…
Now, University of Virginia Medical Group was able to attain these unexpected gains (small in numbers, but, significant enough) while many of the group practices in the country where facing some of their worst times. How were they able to do that?
Well, that's majorly thanks to their commitment towards setting up a thorough system enabling them to keep track of their KPIs!
What did it do? It made it easy for them to measurement patterns and trends that would lead them towards fail-safe successes. Because, it allowed them to take decisive actions as the need called for.
Key takeaways by tracking the KPIs:
Monitoring for opportunities, challenges and performance boosts is made easy
Comparing with previous months or other available industry data allows your group practice to gain a strategic edge
Preparing for future trends ahead of time is made possible
Gain the opportunity to understand both your group's good & bad revenue trends
Keep track of progress on intervals (daily, weekly, monthly or yearly basis) as per desired
Prevent undesirable events before they blowup out of proportion
So, tracking KPIs should be the next thing on your to-do list for turning the trend of your group practice.
KPIs worth analyzing seem endless?
Ok, we have decided to track the KPIs, but the list of observable KPIs seem to go on…
The key here is to start with the set of indicators that show the greatest effect on your group practice's economical performance. Based on the unique challenges, goals and opportunities that your group faces, having a discussion with the practice management or business advisors should further assist you in devising this list of indicators.
However, here are top 5 KPIs that your group practice will need to keep track of irrespective of the specialty.
i) Collection Reports: Keeping track of what's collected and deposited to your bank is the first thing that you would have to be keep a track of, as it is what that ultimately sustains your group practice.
ii) Charges: Keeping a close watch on charge fluctuations is the next thing that you would need to be doing. It has a direct impact on your revenue collection.
iii) Payables: Monitoring unpaid expenses are equally important as it helps keep your group's cash flow in check. Having knowledge on unpaid invoices, their due dates and the availability of cash will keep you out of critical situations.
iv) Patient Appointments: Unfilled appointments equals loss in potential revenue, so tracking filled & unfilled patient appointments will allow your group practice to perform to its maximum potential. It ensures steady cash flow and operational efficiency.
v) Rate of No-Shows: Keeping your appointment sheets filled up isn't going to do much if no-shows are going to go unchecked. Patient cancellations or physician-direct bumps must be kept track of on regular bases. A group practice will be able to improve capacity management and optimize its scheduling.
3. Allowing it to not become another report that sits on your desk!
Taking action is the last step to improving your group practice's performance and profitability.
Compare across daily, weekly, monthly and yearly performance and gain insight into your group's progress. Monitoring these historical data can take your organization in the success path that institutes such as University of Virginia attained.
Also, you could consider utilizing apps to make this tracking process a lot more manageable. Finally, the most important of all, is ensuring all these don't just sit in your inbox like yet another report. Take action…
###
Questions, comments?
If you have questions or comments about this article please contact us. Comments that provide additional related information may be added here by our Editors.
Latest articles: (any category)
COVID Vaccine Coding Changes as of November 1, 2023
October 26th, 2023 - Wyn Staheli
COVID vaccine changes due to the end of the PHE as of November 1, 2023 are addressed in this article.
Medicare Guidance Changes for E/M Services
October 11th, 2023 - Wyn Staheli
2023 brought quite a few changes to Evaluation and management (E/M) services. The significant revisions as noted in the CPT codebook were welcome changes to bring other E/M services more in line with the changes that took place with Office or Other Outpatient Services a few years ago. As part of CMS' Medicare Learning Network, the "Evaluation and Management Services Guide" publication was finally updated as of August 2023 to include the changes that took place in 2023. If you take a look at the new publication (see references below),....
Can We Score Interpretation of an EKG Towards E/M Medical Decision Making?
October 10th, 2023 - Aimee Wilcox
When EKGs are performed in the facility setting or even in the physician's office, what are the requirements for reporting the service and who gets credit for scoring data points for Evaluation and Management (E/M) medical decision making (MDM)? Let's take a look at a few coding scenarios related to EKG services to get a better understanding of why this can be problematic.
Accurately Reporting Signs and Symptoms with ICD-10-CM Codes
October 5th, 2023 - Aimee Wilcox
Coders often find themselves unsure of when to report a sign or symptom code documented in the medical record. Some coders find their organization has an EHR that requires a working diagnosis, which is usually a sign or symptom, be entered to order a test or diagnostic study or image. Understanding the guidelines surrounding when signs and symptoms should be reported is the first step in correct coding so let's take a look at some scenarios.
The 2024 ICD-10-CM Updates Include New Codes for Reporting Metabolic Disorders and Insulin Resistance
September 19th, 2023 - Aimee Wilcox
Diabetes is a chronic disease that just seems to consistently be increasing instead of improving resulting in a constant endeavor by medical researchers to identify causal effects and possible treatments. One underlying or precipitating condition that scientists have identified as a precipitating factor in the development of diabetes is insulin resistance, which is a known metabolic disorder. As data becomes available through claims reporting, additional code options become possible with ICD-10-CM.
Documenting and Reporting Postoperative Visits
September 12th, 2023 - Aimee Wilcox
Sometimes we receive questions regarding documentation requirements for specific codes or coding requirements and we respond with information and resources to support our answers. The following question was recently submitted: Are providers required to report postoperative services on claims using 99024, especially if there is no payment for that service? What documentation is required if you are reporting an unrelated Evaluation and Management (E/M) service by the same physician during the postoperative period? 
Understanding Gastroesophageal Reflux Disease and ICD-10-CM Coding
August 22nd, 2023 - Aimee Wilcox
Gastroesophageal reflux disease or GERD for short, is a disease that impacts millions of Americans on a weekly basis. Symptoms are uncomfortable, as are some of the tests used to diagnose it, but understanding the disease, tests, and treatments helps us better understand how to code the disease using ICD-10-CM codes.