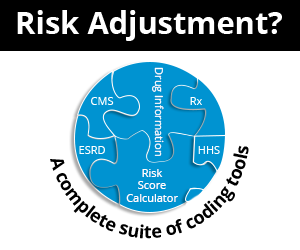 WHO Said ICD-11 is Coming Soon
June 26th, 2018 - Chris Woolstenhulme, QCC, CMCS, CPC, CMRS
0 Votes -

Sign in

to vote or comment.
---
Sooner or later ICD-11 will be released, and it sounds like it will be sooner than later. WHO released the news on June 18, 2018. The World Health Organization stated "ICD-11 will be presented at the World Health Assembly in May 2019 for adoption by Member States, and will come into effect on 1 January 2022. This release is an advance preview that will allow countries to plan how to use the new version, prepare translations, and train health professionals all over the country."
Dr Lubna Alansari, WHO's Assistant Director-General for Health Metrics and Measurement, says: "ICD is a cornerstone of health information and ICD-11 will deliver an up-to-date view of the patterns of disease."
There will be some changes such as there will be no alpha "I" like we are used to seeing in ICD-10 for cardiology and the letter "O" will no longer be used for obstetrics codes.
Take a look at a few examples of what we will see with ICD-11.
NC32.50

Fracture of lower end of radius, dorsal tilt

Colles fracture

NC32.51

Fracture of lower end of radius, volar tilt

Smith fracture
FB80.7 Malunion of fracture
All ancestors up to top
Postcoordination
Add detail to Malunion of fracture
Laterality (use additional code, if desired)
XK9J Bilateral
XK8G Left
XK9K Right
XK70 Unilateral, unspecified
XK6G Unspecified laterality
Specific anatomy (use additional code, if desired)
According to ICD-10 Monitor the code for Type 1 DM with diabetic retinopathy will look like this:
| | | |
| --- | --- | --- |
| 6A10 Type 1 diabetes mellitus | MG45 Diabetic retinopathy | Final code: 6A10/MG45 |
Chapters used with ICD-11 - Mortality and Morbidity Statistics will have several changes such as the addition of several new chapters. There will be a chapter for Supplemental Extension codes used to identify more detail, history, injury, staging.
01 Certain infectious or parasitic diseases

02 Neoplasms

03 Diseases of the blood or blood-forming organs

04 Diseases of the immune system

05 Endocrine, nutritional or metabolic diseases

06 Mental, behavioral or neurodevelopmental disorders

07 Sleep-wake disorders

08 Diseases of the nervous system

09 Diseases of the visual system

10 Diseases of the ear or mastoid process

11 Diseases of the circulatory system

12 Diseases of the respiratory system

13 Diseases of the digestive system

14 Diseases of the skin

15 Diseases of the musculoskeletal system or connective tissue

16 Diseases of the genitourinary system

17 Conditions related to sexual health

18 Pregnancy, childbirth or the puerperium

19 Certain conditions originating in the perinatal period

20 Developmental anomalies

21 Symptoms, signs or clinical findings, not elsewhere classified

22 Injury, poisoning or certain other consequences of external causes

23 External causes of morbidity or mortality

24 Factors influencing health status or contact with health services

25 Codes for special purposes

26 Traditional Medicine conditions - Module I

V Supplementary section for functioning assessment

X Extension Codes


###
Questions, comments?
If you have questions or comments about this article please contact us. Comments that provide additional related information may be added here by our Editors.
Latest articles: (any category)
2023 ICD-10-CM Code Changes
October 6th, 2022 - Christine Woolstenhulme, CPC, CMRS, QCC, QMCS
In 2022 there were 159 new codes; the 2023 ICD-10-CM code update includes 1,176 new, 28 revised, and 287 deleted codes, a substantial change from last year. The 2023 ICD-10-CM codes are to be used for discharges from October 1, 2022 through September 30, 2023, and for patient encounters from ...
Emergency Department - APC Reimbursement Method
September 15th, 2022 - Christine Woolstenhulme, CPC, CMRS, QCC, QMCS
CMS pays emergency department visits through a payment method using Ambulatory Payment Classifications (APCs). Most payers also use the APC reimbursement system; however, there may be some differences in payer policies (always review your specific payer policy). APCs are the primary type of payment made under the OPPS, comprising groupings ...
Why Medical Coding and Billing Software Desperately Needs AI
September 7th, 2022 - Find-A-Code
It has been said that the healthcare industry is notoriously slow in terms of technology adoption. One need only look at how convoluted medical coding and billing are to know that it needs a technology injection. Specifically, medical coding and billing software desperately needs artificial intelligence (AI).
CMS says Less Paperwork for DME Suppliers after Jan 2023!
August 18th, 2022 - Christine Woolstenhulme, QCC, QMCS, CPC, CMRS
Attention providers, suppliers, billers, and vendors who bill Durable Medical Equipment (DME) to Medicare!  Currently, a supplier receives a signed Certificate of Medical Necessity (CMN) from the treating physician or creates and signs a DME Information Form (DIFs); these are required to be sent with the claim. However, this is about ...
Things to Consider Before Upgrading Medical Billing Software
August 11th, 2022 - Find-A-Code
Your practice has utilized the same medical billing software for years. The medical billing staff says it is time for a change. You don't necessarily disagree, but you also don't know where to begin your search for new software. There are so many vendors offering so many products that making sense of it all can be challenging.
Calendar Year 2023 Medicare Advantage and Part C & D Payment Policies
August 9th, 2022 - Aimee L. Wilcox, CPMA, CCS-P, CST, MA, MT
Each year CMS publishes an Advance Notice of the upcoming years Medicare Advantage (MA) Capitation Rates and Part C and Part D Payment Policies and asks for comments related to it. Each of the comments are carefully reviewed and responded to and often are impactful to changes seen between the Advance Notice and final publication referred to as the Rate Announcement. With health equity as a primary focus for 2023, CMS announced some policy changes that may impact your organization.
How CMS Determines Which Telehealth Services are Risk Adjustable
August 9th, 2022 - Aimee L. Wilcox, CPMA, CCS-P, CST, MA, MT
Medicare Advantage Organizations (MAOs) have gone back and forth on whether or not to use data collected from telehealth, virtual Care, and telephone (audio-only) encounters with Medicare beneficiaries for risk adjustment reporting, but the following published documents from CMS cleared that up once and for all by providing an answer to a question specifically related to this question.