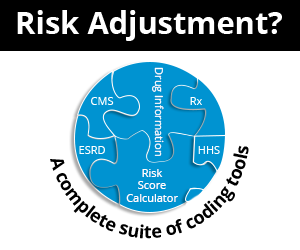 WHO Said ICD-11 is Coming Soon
June 26th, 2018 - Chris Woolstenhulme, QCC, CMCS, CPC, CMRS
---
Sooner or later ICD-11 will be released, and it sounds like it will be sooner than later. WHO released the news on June 18, 2018. The World Health Organization stated "ICD-11 will be presented at the World Health Assembly in May 2019 for adoption by Member States, and will come into effect on 1 January 2022. This release is an advance preview that will allow countries to plan how to use the new version, prepare translations, and train health professionals all over the country."
Dr Lubna Alansari, WHO's Assistant Director-General for Health Metrics and Measurement, says: "ICD is a cornerstone of health information and ICD-11 will deliver an up-to-date view of the patterns of disease."
There will be some changes such as there will be no alpha "I" like we are used to seeing in ICD-10 for cardiology and the letter "O" will no longer be used for obstetrics codes.
Take a look at a few examples of what we will see with ICD-11.
NC32.50

Fracture of lower end of radius, dorsal tilt

Colles fracture

NC32.51

Fracture of lower end of radius, volar tilt

Smith fracture
FB80.7 Malunion of fracture
All ancestors up to top
Postcoordination
Add detail to Malunion of fracture
Laterality (use additional code, if desired)
XK9J Bilateral
XK8G Left
XK9K Right
XK70 Unilateral, unspecified
XK6G Unspecified laterality
Specific anatomy (use additional code, if desired)
According to ICD-10 Monitor the code for Type 1 DM with diabetic retinopathy will look like this:
| | | |
| --- | --- | --- |
| 6A10 Type 1 diabetes mellitus | MG45 Diabetic retinopathy | Final code: 6A10/MG45 |
Chapters used with ICD-11 - Mortality and Morbidity Statistics will have several changes such as the addition of several new chapters. There will be a chapter for Supplemental Extension codes used to identify more detail, history, injury, staging.
01 Certain infectious or parasitic diseases

02 Neoplasms

03 Diseases of the blood or blood-forming organs

04 Diseases of the immune system

05 Endocrine, nutritional or metabolic diseases

06 Mental, behavioral or neurodevelopmental disorders

07 Sleep-wake disorders

08 Diseases of the nervous system

09 Diseases of the visual system

10 Diseases of the ear or mastoid process

11 Diseases of the circulatory system

12 Diseases of the respiratory system

13 Diseases of the digestive system

14 Diseases of the skin

15 Diseases of the musculoskeletal system or connective tissue

16 Diseases of the genitourinary system

17 Conditions related to sexual health

18 Pregnancy, childbirth or the puerperium

19 Certain conditions originating in the perinatal period

20 Developmental anomalies

21 Symptoms, signs or clinical findings, not elsewhere classified

22 Injury, poisoning or certain other consequences of external causes

23 External causes of morbidity or mortality

24 Factors influencing health status or contact with health services

25 Codes for special purposes

26 Traditional Medicine conditions - Module I

V Supplementary section for functioning assessment

X Extension Codes


###
Questions, comments?
If you have questions or comments about this article please contact us. Comments that provide additional related information may be added here by our Editors.
Latest articles: (any category)
COVID Vaccine Coding Changes as of November 1, 2023
October 26th, 2023 - Wyn Staheli
COVID vaccine changes due to the end of the PHE as of November 1, 2023 are addressed in this article.
Medicare Guidance Changes for E/M Services
October 11th, 2023 - Wyn Staheli
2023 brought quite a few changes to Evaluation and management (E/M) services. The significant revisions as noted in the CPT codebook were welcome changes to bring other E/M services more in line with the changes that took place with Office or Other Outpatient Services a few years ago. As part of CMS' Medicare Learning Network, the "Evaluation and Management Services Guide" publication was finally updated as of August 2023 to include the changes that took place in 2023. If you take a look at the new publication (see references below),....
Can We Score Interpretation of an EKG Towards E/M Medical Decision Making?
October 10th, 2023 - Aimee Wilcox
When EKGs are performed in the facility setting or even in the physician's office, what are the requirements for reporting the service and who gets credit for scoring data points for Evaluation and Management (E/M) medical decision making (MDM)? Let's take a look at a few coding scenarios related to EKG services to get a better understanding of why this can be problematic.
Accurately Reporting Signs and Symptoms with ICD-10-CM Codes
October 5th, 2023 - Aimee Wilcox
Coders often find themselves unsure of when to report a sign or symptom code documented in the medical record. Some coders find their organization has an EHR that requires a working diagnosis, which is usually a sign or symptom, be entered to order a test or diagnostic study or image. Understanding the guidelines surrounding when signs and symptoms should be reported is the first step in correct coding so let's take a look at some scenarios.
The 2024 ICD-10-CM Updates Include New Codes for Reporting Metabolic Disorders and Insulin Resistance
September 19th, 2023 - Aimee Wilcox
Diabetes is a chronic disease that just seems to consistently be increasing instead of improving resulting in a constant endeavor by medical researchers to identify causal effects and possible treatments. One underlying or precipitating condition that scientists have identified as a precipitating factor in the development of diabetes is insulin resistance, which is a known metabolic disorder. As data becomes available through claims reporting, additional code options become possible with ICD-10-CM.
Documenting and Reporting Postoperative Visits
September 12th, 2023 - Aimee Wilcox
Sometimes we receive questions regarding documentation requirements for specific codes or coding requirements and we respond with information and resources to support our answers. The following question was recently submitted: Are providers required to report postoperative services on claims using 99024, especially if there is no payment for that service? What documentation is required if you are reporting an unrelated Evaluation and Management (E/M) service by the same physician during the postoperative period? 
Understanding Gastroesophageal Reflux Disease and ICD-10-CM Coding
August 22nd, 2023 - Aimee Wilcox
Gastroesophageal reflux disease or GERD for short, is a disease that impacts millions of Americans on a weekly basis. Symptoms are uncomfortable, as are some of the tests used to diagnose it, but understanding the disease, tests, and treatments helps us better understand how to code the disease using ICD-10-CM codes.