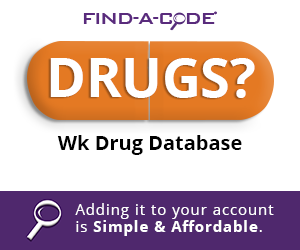 Compliance - Articles
COVID-19: Cybercrime, Telehealth, and Coding
March 25th, 2020 - Wyn Staheli, Director of Research
Your inbox is probably like mine with all sorts of announcements about COVID-19. Here are just a few reminders of things we felt should be passed along. We have heard of several cases of cybercrime related to this outbreak. For example, there was a coronavirus map which loads malware onto your ...
Inadequate Exclusion Screenings Could Put Your Practice at Risk
January 21st, 2020 - Wyn Staheli, Director of Research
Exclusion screenings require far more than just checking a name on a federal database at the time you are hiring someone. Far too many providers don't realize that in order to meet compliance requirements, there is MUCH more involved. There are actually over 40 exclusion screening databases/lists that need to be checked.
Prior years: (click bar to view articles)
Article categories