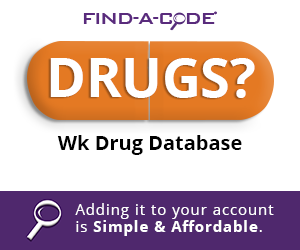 No Good Deed Goes Unpunished
November 28th, 2018 - Dr. Ray Foxworth, MCS-P, President of ChiroHealthUSA
0 Votes -

Sign in

to vote or comment.
---
Over the past decade, we have seen health care costs rising faster than the average annual income in the U.S. Many of our patients are feeling the pain from higher premiums, deductibles, and copays. As a patient, I understand the pain. As a provider, I feel the increased burden of rising costs in my practice and diminishing reimbursements. When facing similar challenges, some doctors try to justify not charging for some services in their practices. I hear it all the time, "Well, I do XYZ for free. But, it's okay because I don't charge my patients or the insurance company." That sounds good in theory, but the reality is that giving away any service for free can be risky.
Although, as business owners, we all feel that we should be able to operate our businesses as we see fit, the truth is that we can't always do what we want, especially in health care. The business of health care is the second most regulated industry in the U.S. If we choose to participate with third-party payors, then we are held to the obligations outlined in our contracts, many of which include a clause stating we will not charge the insurance company more than we charge a private-pay patient. Additionally, when it comes to Medicare and other federally funded programs, the rules must be followed explicitly. For example, if your actual exam fee is $100, and you run a promotion that gives the exam away for $29, you could be faced with penalties from Medicare for offering an "inducement." Per Medicare regulations, you are not allowed to give away anything of value over $15 or you could be accused of inducing a patient to use your office or your services over another provider, and the charge could be considered less than fair market value, which is also part of the inducement prohibition.
In March of this year, one of our colleagues in Iowa, agreed to pay nearly $80,000 for violating the False Claims Act. He is alleged to have violated the False Claims Act by improperly billing Medicare and Medicaid for chiropractic adjustments after providing free electrical stimulation to influence those people to receive chiropractic adjustments. The investigation lasted over 18 months, and in the end, the doctor agreed to the settlement due to rising costs of legal fees and the reasonable settlement offer.
In July 2016, two primary auto insurance payers filed suit in Federal Court against a chiropractor alleging fraud. What sets this apart from other cases is that the payers appear to be claiming that the doctor was charging lower fees to cash-paying patients, advertising-free consultations, and free massages, just to name a few. The National Association of Chiropractic Attorneys' member, Larry Laurent, has said, "You cannot charge one fee for insurance cases (e.g., PI) and a lower fee to cash patients – despite the obvious fact that your cash patients require lower overhead."
I became a Certified Medical Compliance Specialist (MCS-P), so that skeptics like me could get a breath and feel at ease. As an MCS-P, I'm quite simply held to a higher standard. I must be able to quote chapter and verse about why any possible fee or activity is, or isn't, compliant. We know there is a wealth of inaccurate information disseminated within our profession. I'm sad to say that I have to agree with my frustrated colleagues when they vent about all the conflicting advice they receive. That's why ChiroHealthUSA has relationships with many MCS-Ps and other compliance specialists, to help get accurate, reliable information out to the profession.
You simply need to read the headlines, posts, and tweets, about providers across the healthcare profession being audited, fined, and some even convicted, to see that the costs of non-compliance are real. We tell ourselves, "It won't happen to me." The reality is that it easily could. Your license is your livelihood. Your families, employees, and patients are depending on you do the right thing, in the right way, by following the rules and regulations. The cost of ignoring potential problems in your practice could cost you far more than you imagine. To learn how ChiroHealthUSA has helped over 4,200 providers practice with peace of mind, and over 600,000 families gain access to affordable chiropractic care across the country, visit www.chirohealthusa.com.
---
Dr. Ray Foxworth is a certified Medical Compliance Spe­cialist and President of ChiroHealthUSA. A practicing Chiropractor, he remains "in the trenches" facing challenges with billing, coding, documentation and compliance. He has served as president of the Mis­sissippi Chiropractic Association, former Staff Chiro­practor at the G.V. Sonny Montgomery VA Medical Center and is a Fellow of the International College of Chiropractic. You can contact Dr. Foxworth at 1-888-719-9990, info@chirohealthusa.com or visit the ChiroHealthUSA website at www.chirohealthusa.com. Join us for a free webinar that will give you all the details about how a DMPO can help you practice with more peace of mind. Go to www.chirohealthusa.com to register today.
###
Questions, comments?
If you have questions or comments about this article please contact us. Comments that provide additional related information may be added here by our Editors.
Latest articles: (any category)
Medicare Updates -- SNF, Neurostimulators, Ambulance Fee Schedule and more (2022-10-20)
October 27th, 2022 - CMS - MLNConnects
Skilled Nursing Facility Provider Preview Reports: Review by November 14 - Help Your Patients Make Informed Health Care Decisions - Ambulance Fee Schedule: CY 2023 Ambulance Inflation Factor & Productivity Adjustment - Compliance - Implanted Spinal Neurostimulators: Document Medical Records - Claims, Pricers, & Codes...
2023 Evaluation & Management Updates Free Webinar
October 24th, 2022 - Aimee Wilcox
Congratulations on a successful 2021 implementation of the Evaluation and Management (E/M) changes! That was a big change, but now an even bigger change is headed your way for inpatient and all other E/M categories. How great is it that almost all of the E/M categories will now be scored based on medical decision making (MDM) or total provider time? Standardized scoring and one set of E/M guidelines has the potential of bringing about a change or improvement of provider fatigue due to over regulation and documentation burden.
Are Leading Queries Prohibited by Law or Lore?
October 13th, 2022 - Erica E. Remer
AHIMA released its CDI Practice Brief Monday. At Yom Kippur services, I found myself thinking about the question Dr. Ronald Hirsch posed to me the day before. My rabbi was talking in her sermon about the difference between halacha and minhag. Halacha is law; it is the prescriptions...
2023 ICD-10-CM Guideline Changes
October 13th, 2022 - Chris Woolstenhulme
View the ICD-10-CM Guideline Changes for 2023 Chapter 19 (Injury, poisoning, and certain other consequences of external causes [S00-T88])The guidelines clarify that coders do not need to see a change in the patient's condition to assign an underdosing code. According to the updated guidelines, "Documentation that the patient is taking less ...
Z Codes: Understanding Palliative Care and Related Z Codes
October 11th, 2022 - Gloryanne Bryant
Palliative care is often considered to be hospice and comfort care. Palliative care is sometimes used interchangeably with "comfort care" and then again sometimes with "hospice care."  But these terms do have slightly different meanings and sometimes the meaning varies depending on who is stating it. The National...
2023 ICD-10-CM Code Changes
October 6th, 2022 - Christine Woolstenhulme, CPC, CMRS, QCC, QMCS
In 2022 there were 159 new codes; the 2023 ICD-10-CM code update includes 1,176 new, 28 revised, and 287 deleted codes, a substantial change from last year. The 2023 ICD-10-CM codes are to be used for discharges from October 1, 2022 through September 30, 2023, and for patient encounters from ...
Yes, You Have What It Takes To Lead Your Practice And Your Profession
September 20th, 2022 - Kem Tolliver
If you've been in any healthcare role for more than two years, you've seen quite a bit of change. And guess what, it's not over. We are living and working in uncertain times. This climate requires each of us to step outside of our comfort zones to lead exactly where we stand. It's not required of one to have a "title" to lead. What is required, however, is a willingness to trust your instincts, look for answers and rely on your team.