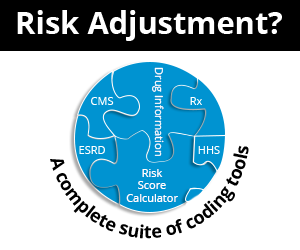 Will Medicare Change Their Rules Regarding Coverage of Services Provided by a Chiropractor?
August 13th, 2019 - Wyn Staheli, Director of Research
---
Two separate pieces of legislation have been introduced in the House of Representatives which have the potential to change some of Medicare's policies regarding doctors of chiropractic. Other payers allow chiropractors to do more than spinal manipulation and even state licensing boards have a great deal more listed as being included within their scope of practice. The two bills approach the problem from different angles, they are :
H.R. 2883 - Chiropractors Equity Act of 2019, introduced May 2019, seeks to revise the Social Security Act definition of a physician.
H.R. 3654 - Chiropractic Medicare Coverage Modernization Act of 2019, introduced July 2019, proposes to allow doctors of chiropractic to do more than just spinal manipulation.
H.R. 2883 is supported by the International Chiropractor Association and proposes to revise the Social Security Act definition of a physician in section 1802(b)(6)(B) as follows:
(B) Physician.—The term "physician" has the meaning given such term by paragraphs (1), (2), (3), and (4) of section 1861(r).
Paragraph (5) of Section 1861(r) says doctors of chiropractic are defined as a physician but only for manual manipulation. It states the following (emphasis added):
(5) a chiropractor who is licensed as such by the State (or in a State which does not license chiropractors as such, is legally authorized to perform the services of a chiropractor in the jurisdiction in which he performs such services), and who meets uniform minimum standards promulgated by the Secretary, but only for the purpose of sections 1861(s)(1) and 1861(s)(2)(A) and only with respect to treatment by means of manual manipulation of the spine (to correct a subluxation) which he is legally authorized to perform by the State or jurisdiction in which such treatment is provided. .
While this small change will allow doctors of chiropractic to have the ability to 'opt out' of Medicare like other physicians, it still doesn't change the scope of allowed services.
H.R. 3654 goes a little further than H.R. 2883. The Act states:
It is the purpose of this Act to expand recognition and coverage of a doctor of chiropractic as a "physician" under the Medicare program in connection with the performance of any function or action, including current service of "manual manipulation of the spine to correct a subluxation", as is legally authorized by the State in which such doctor performs such function or action.
We believe that more closely aligning the Medicare program with state scope of practice is a good idea. Clinical Congress, formerly COCSA, issued a letter on July 29, 2019 in support of this legislation (see References below). They stated "While ChiroCongress supports legislative efforts which we believe positively impact the profession, we encourage each association to independently assess support of legislative efforts with your association's leadership team."
Summary
At the time of this article, it doesn't appear that either bill is moving forward very quickly. H.R. 3654 has been referred to the Committee on Energy and Commerce, where many bills get held up. The only way that things will move forward is with continued support. Contact the association(s) you are affiliated with as well as your state congressional members. CLICK HERE to obtain your state representative information.
###
Questions, comments?
If you have questions or comments about this article please contact us. Comments that provide additional related information may be added here by our Editors.
Latest articles: (any category)
COVID Vaccine Coding Changes as of November 1, 2023
October 26th, 2023 - Wyn Staheli
COVID vaccine changes due to the end of the PHE as of November 1, 2023 are addressed in this article.
Medicare Guidance Changes for E/M Services
October 11th, 2023 - Wyn Staheli
2023 brought quite a few changes to Evaluation and management (E/M) services. The significant revisions as noted in the CPT codebook were welcome changes to bring other E/M services more in line with the changes that took place with Office or Other Outpatient Services a few years ago. As part of CMS' Medicare Learning Network, the "Evaluation and Management Services Guide" publication was finally updated as of August 2023 to include the changes that took place in 2023. If you take a look at the new publication (see references below),....
Can We Score Interpretation of an EKG Towards E/M Medical Decision Making?
October 10th, 2023 - Aimee Wilcox
When EKGs are performed in the facility setting or even in the physician's office, what are the requirements for reporting the service and who gets credit for scoring data points for Evaluation and Management (E/M) medical decision making (MDM)? Let's take a look at a few coding scenarios related to EKG services to get a better understanding of why this can be problematic.
Accurately Reporting Signs and Symptoms with ICD-10-CM Codes
October 5th, 2023 - Aimee Wilcox
Coders often find themselves unsure of when to report a sign or symptom code documented in the medical record. Some coders find their organization has an EHR that requires a working diagnosis, which is usually a sign or symptom, be entered to order a test or diagnostic study or image. Understanding the guidelines surrounding when signs and symptoms should be reported is the first step in correct coding so let's take a look at some scenarios.
The 2024 ICD-10-CM Updates Include New Codes for Reporting Metabolic Disorders and Insulin Resistance
September 19th, 2023 - Aimee Wilcox
Diabetes is a chronic disease that just seems to consistently be increasing instead of improving resulting in a constant endeavor by medical researchers to identify causal effects and possible treatments. One underlying or precipitating condition that scientists have identified as a precipitating factor in the development of diabetes is insulin resistance, which is a known metabolic disorder. As data becomes available through claims reporting, additional code options become possible with ICD-10-CM.
Documenting and Reporting Postoperative Visits
September 12th, 2023 - Aimee Wilcox
Sometimes we receive questions regarding documentation requirements for specific codes or coding requirements and we respond with information and resources to support our answers. The following question was recently submitted: Are providers required to report postoperative services on claims using 99024, especially if there is no payment for that service? What documentation is required if you are reporting an unrelated Evaluation and Management (E/M) service by the same physician during the postoperative period? 
Understanding Gastroesophageal Reflux Disease and ICD-10-CM Coding
August 22nd, 2023 - Aimee Wilcox
Gastroesophageal reflux disease or GERD for short, is a disease that impacts millions of Americans on a weekly basis. Symptoms are uncomfortable, as are some of the tests used to diagnose it, but understanding the disease, tests, and treatments helps us better understand how to code the disease using ICD-10-CM codes.