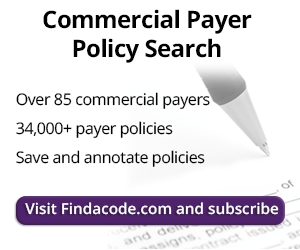 Will Medicare Change Their Rules Regarding Coverage of Services Provided by a Chiropractor?
August 13th, 2019 - Wyn Staheli, Director of Research
0 Votes -

Sign in

to vote or comment.
---
Two separate pieces of legislation have been introduced in the House of Representatives which have the potential to change some of Medicare's policies regarding doctors of chiropractic. Other payers allow chiropractors to do more than spinal manipulation and even state licensing boards have a great deal more listed as being included within their scope of practice. The two bills approach the problem from different angles, they are :
H.R. 2883 - Chiropractors Equity Act of 2019, introduced May 2019, seeks to revise the Social Security Act definition of a physician.
H.R. 3654 - Chiropractic Medicare Coverage Modernization Act of 2019, introduced July 2019, proposes to allow doctors of chiropractic to do more than just spinal manipulation.
H.R. 2883 is supported by the International Chiropractor Association and proposes to revise the Social Security Act definition of a physician in section 1802(b)(6)(B) as follows:
(B) Physician.—The term "physician" has the meaning given such term by paragraphs (1), (2), (3), and (4) of section 1861(r).
Paragraph (5) of Section 1861(r) says doctors of chiropractic are defined as a physician but only for manual manipulation. It states the following (emphasis added):
(5) a chiropractor who is licensed as such by the State (or in a State which does not license chiropractors as such, is legally authorized to perform the services of a chiropractor in the jurisdiction in which he performs such services), and who meets uniform minimum standards promulgated by the Secretary, but only for the purpose of sections 1861(s)(1) and 1861(s)(2)(A) and only with respect to treatment by means of manual manipulation of the spine (to correct a subluxation) which he is legally authorized to perform by the State or jurisdiction in which such treatment is provided. .
While this small change will allow doctors of chiropractic to have the ability to 'opt out' of Medicare like other physicians, it still doesn't change the scope of allowed services.
H.R. 3654 goes a little further than H.R. 2883. The Act states:
It is the purpose of this Act to expand recognition and coverage of a doctor of chiropractic as a "physician" under the Medicare program in connection with the performance of any function or action, including current service of "manual manipulation of the spine to correct a subluxation", as is legally authorized by the State in which such doctor performs such function or action.
We believe that more closely aligning the Medicare program with state scope of practice is a good idea. Clinical Congress, formerly COCSA, issued a letter on July 29, 2019 in support of this legislation (see References below). They stated "While ChiroCongress supports legislative efforts which we believe positively impact the profession, we encourage each association to independently assess support of legislative efforts with your association's leadership team."
Summary
At the time of this article, it doesn't appear that either bill is moving forward very quickly. H.R. 3654 has been referred to the Committee on Energy and Commerce, where many bills get held up. The only way that things will move forward is with continued support. Contact the association(s) you are affiliated with as well as your state congressional members. CLICK HERE to obtain your state representative information.
###
Questions, comments?
If you have questions or comments about this article please contact us. Comments that provide additional related information may be added here by our Editors.
Latest articles: (any category)
Where is the CCI Edit with Modifier 25 on E/M?
May 20th, 2020 - Christine Woolstenhulme, QCC, CMCS, CPC, CMRS
If you are not seeing a CCI edit when reporting an E/M code with a certain procedure, it may be that there is no edit. CMS does not have a CCI edit for every CPT code, however, there are still general coding rules that must be followed.  The use of Modifier 25 is one example ...
Packaging and Units for Billing Drugs
May 18th, 2020 - Christine Woolstenhulme, QCC, CMCS, CPC, CMRS
To determine the dosage, size, doses per package and how many billing units are in each package, refer to the NDC number. Take a look at the following J1071 - Injection, testosterone cypionate, 1mg For example; using NCD # 0009-0085-10 there are 10 doses of 100 mL (100 mg/mL = 1 mL and there are ...
Getting Your Practice Back on Track
May 12th, 2020 - Wyn Staheli, Director of Research
As we begin returning back to work, we will all face a new normal. The COVID-19 pandemic has changed the face of business. While it has certainly been a challenge to keep up with the ever-changing regulations (that's likely to continue for a little longer), exciting new opportunities have also been created, such as the expansion of telemedicine. There's also the maze of government funding that needs to be navigated and an increased awareness of OSHA standards to implement.
ICD-10-CM - Supplement information for E-Cigarette/Vaping Reporting
May 5th, 2020 - Christine Woolstenhulme, QCC, CMCS, CPC, CMRS
The CDC has released additional information and coding guidance for reporting encounters related to the 2019 health care encounters and deaths related to e-cigarette, or vaping, product use associated lung injury (EVALI).  The update offers coding scenarios for general guidance, poisoning and toxicity, substance abuse and signs and symptoms.  ICD-10-CM Official Coding Guidelines - ...
Additional Telehealth Changes Announced by CMS
May 4th, 2020 - Wyn Staheli, Director of Research
On April 30, 2020, CMS announced additional sweeping changes to meet the challenges of providing adequate healthcare during this pandemic. These changes expand the March 31st changes. The article covers some of the key changes. See the official announcement in the references below.
Effective Risk Adjustment Requires Accurate Calculations
April 27th, 2020 - Wyn Staheli, Director of Research
Risk adjustment is simply a way of making sure that there are sufficient funds to adequately take care of the healthcare needs of a certain population. It's a predictive modeling methodology based on the diagnoses of the individuals in that population. As payers move to value based models, they heavily rely on risk adjustment to ensure proper funding.
COVID-19 Clinical Trial Participation Helps Providers Earn MIPS Credit
April 22nd, 2020 - Wyn Staheli, Director of Research
All healthcare providers who are currently participating in the MIPS portion of Medicare's Quality Payment Program may want to participate in the new COVID-19 Clinical Trials improvement activity. Read more about it here.