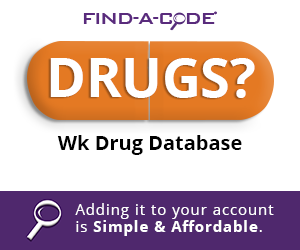 OIG Report Highlights Need to Understand Guidelines
July 28th, 2020 - Wyn Staheli, Director of Research
0 Votes -

Sign in

to vote or comment.
---
A July 2020 OIG report once again highlights the necessity for organizations to fully understand requirements for codes. A review of the report shows that providers failed to meet Medicare requirements. Even though this particular review was for psychotherapy services, these types of problems are ongoing issues for multiple types of services and specialties and for many different payers as well:
Treatment plans did not comply with Medicare requirements
Therapeutic maneuvers were not specified in beneficiaries' treatment notes
Treatment notes did not support services billed
Treatment plans did not document if a beneficiary's condition improved or had a reasonable expectation of improvement
Treatment notes were "signed" with digital images of clinicians' signature
Treatment time was not properly documented
The following are some key takeaways from the report that all healthcare providers and organizations need to pay attention to:
Medical necessity: Be sure to carefully review payer policies regarding their requirements. Most include requirements that the treatment must have an expectation of improvement or that the service is only covered under certain conditions (e.g., specific diagnoses). Do NOT change a diagnosis to 'fit' their requirements but be sure to understand in what situations a service will be covered. Take time to educate the patient on what will be covered and use a notice of noncoverage particularly when required by the payer.
Time: When code descriptions specify a time, it is essential to meet the basic requirements for that code. If the code description says 15 minutes, a minimum of 8 minutes (unless otherwise specified in the code guidelines) must be met in order to report that service. Some payers want to see both start and stop times so it is essential to understand each payer policy. See one of Find-A-Code's specialty-specific Reimbursement Guides for more comprehensive information.
Signatures: Most payers have policies about signature requirements and Medicare is no exception. You cannot use an image. Signatures may be handwritten, or electronically signed. Documentation must be signed appropriately by the healthcare provider in accordance with the payer's policy.
Progress Reports: Payers want to see indications of improvement. Vague statements like "patient feels better" are not as concrete as something more precise like "patient reports 50% improvement in pain."
These are all areas that should be addressed as part of any documentation improvement plan to ensure compliance.
###
Questions, comments?
If you have questions or comments about this article please contact us. Comments that provide additional related information may be added here by our Editors.
Latest articles: (any category)
Chronic Pain Coding Today & in the Future
July 19th, 2021 - Wyn Staheli, Director of Research
Properly documenting and coding chronic pain can be challenging. As is commonly the case with many conditions, over the years, there has been a shift in the identification of different types of pain, including chronic pain. Understanding where we are now and where we are going will help your organization prepare for the future by changing documentation patterns now.
How Does Global and Professional Direct Contracting (GPDC) Affect Risk Adjustment?
July 15th, 2021 - Aimee Wilcox, CPMA, CCS-P, CST, MA, MT, Director of Content
CMS recently announced the 53 Direct Contracting Entities (DCEs) that will be participating in the April 1, 2021 through December 31, 2021 Global and Professional Direct Contracting (GPDC) Model. Among those participating is Clover Health Partners, who runs an in-home primary care program that has the potential to help Medicare ...
How to Properly Assign ICD-10-CM Codes for Pain
July 14th, 2021 - Aimee Wilcox, CPMA, CCS-P, CST, MA, MT, Director of Content
Pain is a common diagnosis among all specialties so it should not be surprising to find there are 162 ICD-10-CM codes for reporting it and over 80 mentions in the ICD-10-CM Official Guidelines for Coding and Reporting which describe when certain types of pain should be reported and how the codes should be sequenced.
Will CMS Allow Medicare Advantage Organizations to Risk Adjust from Audio-Only Encounters? 
July 13th, 2021 - Aimee Wilcox, CPMA, CCS-P, CST, MA, MT, Director of Content
While audio-only telehealth services became a covered benefit during the PHE, CMS put limitations on using the data from those encounters for risk adjustment scoring. Medicare Advantage (MA) plans cannot use the information from these encounters to be scored for risk adjustment; however, it can be used for risk adjustment scoring of ACA plans.
Compliance in the Dental Office or Small Practice
June 29th, 2021 - Christine Woolstenhulme, QCC, QMCS, CPC, CMRS
If your practice does not already have a compliance program in place, you will want to get started after reading this article. We have uncovered some important findings with the Office of Inspector General (OIG) in dental practices you need to be aware of. A compliance program offers standard procedures to follow, ...
Important Changes to Shared/Split Services
June 16th, 2021 - Aimee Wilcox CPMA, CCS-P, CST, MA, MT and Wyn Staheli, Director of Content Research
Reporting of split (or shared) services has always been wrought with the potential for incorrect reporting when the fundamental principles of the service are not understood. A recent CMS publication about these services further complicates the matter.
Understanding Non-face-to-face Prolonged Services (99358-99359) in 2021
June 3rd, 2021 - Aimee Wilcox CPMA, CCS-P, CST, MA, MT and Wyn Staheli, Director of Content Research
Due to the extensive changes in office or other outpatient services (99202-99215), there are many questions which still need to be answered, one of which is related to the prolonged services without face-to-face contact. This article explores the question regarding the appropriate use of codes 99358/99359 and how to report it.