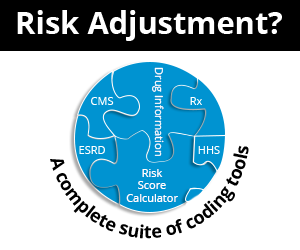 Minimal E/M service on an established patient
August 10th, 2009 - Codapedia Editor
0 Votes -

Sign in

to vote or comment.
---
Nurse visits are services provided by nursing staff in a physician office under the general supervision of a physician. The physician does not typically have a face-to-face service with the patient. These services are billed with code 99211. The CPT® book defines 99211 as: Office or other outpatient visit for the evaluation and management of an established patient, that may not required the presence of a physician. Usually, the presenting problem(s) are minimal. It is unusual for physicians or Non-Physician Practitioners to use this code. Services provided by nurses and other licensed and non-licensed non-providers are subject to state rules regarding scope of practice.
Although we describe these as "nurse visits" a medical assistant may provide this service.

Like all services, nurse visits must be medically necessary. Beware of automatically billing for a nurse visit along with another service, such as an allergy injection. Bill for a nurse visit only when a distinct and separate service is performed. Do not bill a nurse visit in place of another CPT® code, which more accurately describes the service, such as venipuncture or an injection. Use the CPT® code that most accurately describes the service. Both CPT® and Medicare require you to bill for the service that most accurately describes the code and if administration of the flu vaccine is what is done, bill that code.
It is a mistake to bill a nurse visit in addition to another service. If a patient comes in for venipuncture, bill only for the venipuncture. If the patient comes in for an immunization, bill only for the administration of the immunization, and the serum, if purchased by the hospital. Just because the nurse documents the vital signs, doesn't mean it should be billed as a nurse visit.

When billing Medicare for nurse visits, all of the requirements for billing incident to services must be met. Along with other rules, incident to services are only allowed in place of service office (11). Review the Medicare rules for incident to billing. Although 99211 is provided under the general supervision of a physician, for Medicare patients, the incident to requirements include the provision that physician or NPP (under whose provider number the service is being billed) must be in the suite of offices when the service is performed. This is only one of the incident to provisions. Read the Codapedia article on incident to services.

Although the reimbursement for 99211 is low, physician practices bill this code at a high volume, making it both a compliance and revenue issue.

Only a brief, SOAP note is needed. For the subjective, document the reason for the visit and the patient's description of how they are doing. In the objective, document the patient's vital signs and any relevant labs. The assessment and plan can be separate or combined, and should include any verbal direction from the physician at that visit.
What about coumadin checks? If the patient comes in just to have the blood drawn, and the nurse or medical assistant later calls the patient to adjust their coumadin dose, this is NOT a billable service. There is no payment for phone calls, and the blood draw earlier in the day does not represent a nurse visit. If the patient comes in for their lab work, and the result is known prior to the patient leaving the office, and the nurse or MA gives them their lab result and adjusts their coumadin dosage, this may be a reportable service. It must be medically necessary, be a face-to-face service and be appropriately documented. The adjustment is usually made in consultation with the physician, or according to a protocol. Some payers have questioned the medical necessity for billing a 99211 if there is no change in medication. For Medicare patients, it must meet incident to guidelines.
###
Questions, comments?
If you have questions or comments about this article please contact us. Comments that provide additional related information may be added here by our Editors.
Latest articles: (any category)
How to Search Find-A-Code for Medicare Policies and Guidelines — LCDs, NCDs and Articles —
November 18th, 2020 - Raquel Shumway
Help for Searching Find-A-Code when searching for Medicare Policies and Guidelines — LCDs, NCDs and/or Articles.
Cross-A-Code Instructions in Find-A-Code
November 18th, 2020 - Raquel Shumway
Cross-A-Codeis a toll found in Find-A-Code which helps you to locate codes in other code sets that help you when submitting a claim.
COVID Vaccine Codes Announced
November 11th, 2020 - Wyn Staheli, Director of Research
On November 10, 2020, the American Medical Association (AMA) announced the addition of two new codes which will be used for the new COVID-19 vaccines along with 4 new administration codes to be used when reporting the administration of these vaccines.
Are You Aware of the 2021 Star Rating System Updates?
November 5th, 2020 - Aimee Wilcox, CPMA, CCS-P, CST, MA, MT, Director of Content
Each year the Centers for Medicare & Medicaid Services (CMS) publishes the Star Ratings System Updates for Medicare Advantage (Part C) and Medicare Prescription (Part D). This rating system was developed to help beneficiaries identify and select the health plans that best meet their needs, specifically addressing main issues:  Quality of ...
Special Needs Plans Help Beneficiaries and Risk Adjustment Reporting
October 22nd, 2020 - Aimee Wilcox, CPMA, CCS-P, CST, MA, MT, Director of Content
It is no secret that Medicare and Medicaid are steadily moving towards their goal of value-based health care. Medicare Part C (Medicare Advantage) identifies and rewards payers, and subsequently their providers, for increasing the efficiency and quality of care they provide to Medicare...
CMS Expands Telehealth Again
October 20th, 2020 - Wyn Staheli, Director of Research
On October 14, 2020, CMS announced further changes to expand telehealth coverage. Eleven (11) new codes have been added to their list of covered services bringing the current total to 144 services. The new services include some neurostimulator analysis and programming services as well as some cardiac and pulmonary rehabilitation services.
Significant COVID-19 Code Changes as of October 6
October 8th, 2020 - Wyn Staheli, Director of Research
Significan COVID-19 Code Changes as of October 6