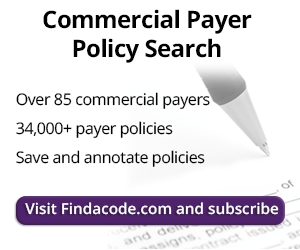 Does an Informed Consent Really Matter?
November 27th, 2017 - Chris Woolstenhulme, QCC, CMCS, CPC, CMRS
0 Votes -

Sign in

to vote or comment.
---
Yes, it does matter! A lack of informed consent could possibly be considered any of the following, misconduct, crime, medical malpractice, negligence or battery. The concept of using an informed consent began around 1972, in 1992; the U.S. Supreme Court ruled that informed consent laws are constitutional. You can find the Common Rule (Federal regulations governing informed consent) at 45 C.F.R. Part 46 (Subpart A). While there are Federal laws each state has specific laws for certain situations, such as clinical trials, some require full disclosure while other states only call for "reasonable" information with an informed consent.
Consent must be obtained prior to any procedure or intervention that is defined as invasive or minimally invasive. An informed consent gives adequate information to make the patient aware and informed of the risks, benefits and alternative treatment. An informed consent has everything to do with patient's rights as well as an ethical principle. No one has a right to treat or act without permission if done so can be classified as "battery". So yes, an informed consent should be obtained for anything other than a physical examination.
Consider the explanation by Trinity Health, their hospital polices states, "Consent is a communications process, not a form. The process provides an opportunity for the patient to understand the benefits, risks, and alternatives to the treatment he or she is about to undergo, and for the physician to explain these in detail. Forms are used to document the process." There needs to be evidence of informed consent however, this is where the consent form is used. Each state has its own requirements for compliance with informed consent. One recent survey found deficiencies in manual dating and timing with a signature. CMS requires the consent must be executed by the patient in writing. It is also required the informed consent must be discussed and disclosed by the physician (Not a delegate representative).
The consent has been improperly treated as a consent to perform a procedure or service, it is much more than that and should be taken seriously, not only is this a legal obligation it is an ethical obligation to your patient.
The process of the informed consent must also be documented including the risks and options have been explained and the patient understood.
Check out this article by the Joint Commission.
The informed consent should include:
The condition/disorder/disease that the patient is having/suffering from
Necessity for further testing
Natural course of the condition and possible complications
Consequences of non-treatment
Treatment options available
Potential risks and benefits of treatment options
Duration and approximate cost of treatment
Expected outcome
Follow-up required
Be sure you address any barriers between you and the patient to be sure the patient understands completely. Be aware of any special circumstances, language and cultural issues, and the patient's inability to comprehend. The consent should be simple to read and easy to understand. It is important to talk with the patient on the subject of the procedure to ensure the patient fully understands, as this is about the patient.
Informed consent for a clinical trial or research study is not the same as a consent for standard treatment.
HHS.gov §46.117 Documentation of informed consent.
(a) Except as provided in paragraph (c) of this section, informed consent shall be documented by the use of a written consent form approved by the IRB and signed by the subject or the subject's legally authorized representative. A copy shall be given to the person signing the form.
(b) Except as provided in paragraph (c) of this section, the consent form may be either of the following:
(1) A written consent document that embodies the elements of informed consent required by §46.116. This form may be read to the subject or the subject's legally authorized representative, but in any event, the investigator shall give either the subject or the representative adequate opportunity to read it before it is signed; or
(2) A short form is written consent document stating that the elements of informed consent required by §46.116 have been presented orally to the subject or the subject's legally authorized representative. When this method is used, there shall be a witness to the oral presentation. Also, the IRB shall approve a written summary of what is to be said to the subject or the representative. Only the short form itself is to be signed by the subject or the representative. However, the witness shall sign both the short form and a copy of the summary, and the person actually obtaining consent shall sign a copy of the summary. A copy of the summary shall be given to the subject or the representative, in addition to a copy of the short form.
###
Questions, comments?
If you have questions or comments about this article please contact us. Comments that provide additional related information may be added here by our Editors.
Latest articles: (any category)
Not Following the Rules Costs Chiropractor $5 Million
September 1st, 2020 - Wyn Staheli, Director of Research
Every healthcare office needs to know and understand the rules that apply to billing services and supplies. What lessons can we learn from the mistakes of others? What if we have made the same mistake?
New Value-Based Payment Models for Primary Care (Primary Care First and Direct Contracting)
August 28th, 2020 - Jared Staheli
This article summarizes the new Medicare value-based payment models: Primary Care First and Direct Contracting.
Podcast - Do you have all the right Dental resources needed to succeed in Dental Medical Billing and Coding?
August 27th, 2020 - Innoventrum
Discussion between innoviHealth CEO, LaMont Leavitt and Guest speaker, Christine Taxin who is an Adjunct professor at New York University, and President of Dental Medical Billing and Links2Success about making sure you have all the right Dental resources needed to succeed in Dental Medical Billing and Coding. ...
Is COVID-19 Causing Risk Adjustment "Gotcha's"?
August 27th, 2020 - Wyn Staheli, Director of Research
The COVID-19 public health emergency (PHE) has created some possible problems when it comes to risk adjustment. Be sure your organization has implemented policies and procedures to try and overcome these new hurdles.
New and Exciting Changes in the Dental Industry
August 26th, 2020 - Christine Taxin - Links 2 Success
My colleagues and I are nerds for information on all things billable—or not billable—in the worlds of dental and medical insurance. One of the most puzzling challenges for me over the past 15 years of teaching has been to understand why we on the dental side are segregated out of ...
To do a complete exam - you must include the following:
August 26th, 2020 - Christine Woolstenhulme, QCC, QMCS, CPC, CMRS
Real time scanning of the kidneys Abdominal aorta Common iliac artery origins Inferior vena cava Alternaltively, if ultrasonography is being performed to evaluate the urinary tract, examination of the kidneys and urinary bladder constitutes a complete exam. Code 76775 is used when a limited retroperitoneal ultrasound examination is performed. ...
2021 Brings Another Risk Adjustment Calculation Change
August 24th, 2020 - Aimee Wilcox, CPMA, CCS-P, CST, MA, MT, Director of Content
In 2021, a big change in Risk Adjustment score calculations will take place, which will affect payments to Medicare Advantage (MA) plans for the coming year and take us closer to quality and value-based programs instead of fee-for-service (FFS) or risk-adjusted (RA). Currently, CMS pays a per-enrollee capitated...