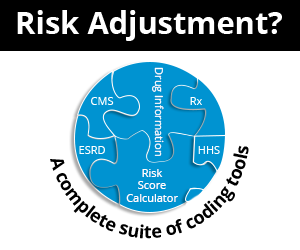 Does an Informed Consent Really Matter?
November 27th, 2017 - Chris Woolstenhulme, QCC, CMCS, CPC, CMRS
---
Yes, it does matter! A lack of informed consent could possibly be considered any of the following, misconduct, crime, medical malpractice, negligence or battery. The concept of using an informed consent began around 1972, in 1992; the U.S. Supreme Court ruled that informed consent laws are constitutional. You can find the Common Rule (Federal regulations governing informed consent) at 45 C.F.R. Part 46 (Subpart A). While there are Federal laws each state has specific laws for certain situations, such as clinical trials, some require full disclosure while other states only call for "reasonable" information with an informed consent.
Consent must be obtained prior to any procedure or intervention that is defined as invasive or minimally invasive. An informed consent gives adequate information to make the patient aware and informed of the risks, benefits and alternative treatment. An informed consent has everything to do with patient's rights as well as an ethical principle. No one has a right to treat or act without permission if done so can be classified as "battery". So yes, an informed consent should be obtained for anything other than a physical examination.
Consider the explanation by Trinity Health, their hospital polices states, "Consent is a communications process, not a form. The process provides an opportunity for the patient to understand the benefits, risks, and alternatives to the treatment he or she is about to undergo, and for the physician to explain these in detail. Forms are used to document the process." There needs to be evidence of informed consent however, this is where the consent form is used. Each state has its own requirements for compliance with informed consent. One recent survey found deficiencies in manual dating and timing with a signature. CMS requires the consent must be executed by the patient in writing. It is also required the informed consent must be discussed and disclosed by the physician (Not a delegate representative).
The consent has been improperly treated as a consent to perform a procedure or service, it is much more than that and should be taken seriously, not only is this a legal obligation it is an ethical obligation to your patient.
The process of the informed consent must also be documented including the risks and options have been explained and the patient understood.
Check out this article by the Joint Commission.
The informed consent should include:
The condition/disorder/disease that the patient is having/suffering from
Necessity for further testing
Natural course of the condition and possible complications
Consequences of non-treatment
Treatment options available
Potential risks and benefits of treatment options
Duration and approximate cost of treatment
Expected outcome
Follow-up required
Be sure you address any barriers between you and the patient to be sure the patient understands completely. Be aware of any special circumstances, language and cultural issues, and the patient's inability to comprehend. The consent should be simple to read and easy to understand. It is important to talk with the patient on the subject of the procedure to ensure the patient fully understands, as this is about the patient.
Informed consent for a clinical trial or research study is not the same as a consent for standard treatment.
HHS.gov §46.117 Documentation of informed consent.
(a) Except as provided in paragraph (c) of this section, informed consent shall be documented by the use of a written consent form approved by the IRB and signed by the subject or the subject's legally authorized representative. A copy shall be given to the person signing the form.
(b) Except as provided in paragraph (c) of this section, the consent form may be either of the following:
(1) A written consent document that embodies the elements of informed consent required by §46.116. This form may be read to the subject or the subject's legally authorized representative, but in any event, the investigator shall give either the subject or the representative adequate opportunity to read it before it is signed; or
(2) A short form is written consent document stating that the elements of informed consent required by §46.116 have been presented orally to the subject or the subject's legally authorized representative. When this method is used, there shall be a witness to the oral presentation. Also, the IRB shall approve a written summary of what is to be said to the subject or the representative. Only the short form itself is to be signed by the subject or the representative. However, the witness shall sign both the short form and a copy of the summary, and the person actually obtaining consent shall sign a copy of the summary. A copy of the summary shall be given to the subject or the representative, in addition to a copy of the short form.
###
Questions, comments?
If you have questions or comments about this article please contact us. Comments that provide additional related information may be added here by our Editors.
Latest articles: (any category)
COVID Vaccine Coding Changes as of November 1, 2023
October 26th, 2023 - Wyn Staheli
COVID vaccine changes due to the end of the PHE as of November 1, 2023 are addressed in this article.
Medicare Guidance Changes for E/M Services
October 11th, 2023 - Wyn Staheli
2023 brought quite a few changes to Evaluation and management (E/M) services. The significant revisions as noted in the CPT codebook were welcome changes to bring other E/M services more in line with the changes that took place with Office or Other Outpatient Services a few years ago. As part of CMS' Medicare Learning Network, the "Evaluation and Management Services Guide" publication was finally updated as of August 2023 to include the changes that took place in 2023. If you take a look at the new publication (see references below),....
Can We Score Interpretation of an EKG Towards E/M Medical Decision Making?
October 10th, 2023 - Aimee Wilcox
When EKGs are performed in the facility setting or even in the physician's office, what are the requirements for reporting the service and who gets credit for scoring data points for Evaluation and Management (E/M) medical decision making (MDM)? Let's take a look at a few coding scenarios related to EKG services to get a better understanding of why this can be problematic.
Accurately Reporting Signs and Symptoms with ICD-10-CM Codes
October 5th, 2023 - Aimee Wilcox
Coders often find themselves unsure of when to report a sign or symptom code documented in the medical record. Some coders find their organization has an EHR that requires a working diagnosis, which is usually a sign or symptom, be entered to order a test or diagnostic study or image. Understanding the guidelines surrounding when signs and symptoms should be reported is the first step in correct coding so let's take a look at some scenarios.
The 2024 ICD-10-CM Updates Include New Codes for Reporting Metabolic Disorders and Insulin Resistance
September 19th, 2023 - Aimee Wilcox
Diabetes is a chronic disease that just seems to consistently be increasing instead of improving resulting in a constant endeavor by medical researchers to identify causal effects and possible treatments. One underlying or precipitating condition that scientists have identified as a precipitating factor in the development of diabetes is insulin resistance, which is a known metabolic disorder. As data becomes available through claims reporting, additional code options become possible with ICD-10-CM.
Documenting and Reporting Postoperative Visits
September 12th, 2023 - Aimee Wilcox
Sometimes we receive questions regarding documentation requirements for specific codes or coding requirements and we respond with information and resources to support our answers. The following question was recently submitted: Are providers required to report postoperative services on claims using 99024, especially if there is no payment for that service? What documentation is required if you are reporting an unrelated Evaluation and Management (E/M) service by the same physician during the postoperative period? 
Understanding Gastroesophageal Reflux Disease and ICD-10-CM Coding
August 22nd, 2023 - Aimee Wilcox
Gastroesophageal reflux disease or GERD for short, is a disease that impacts millions of Americans on a weekly basis. Symptoms are uncomfortable, as are some of the tests used to diagnose it, but understanding the disease, tests, and treatments helps us better understand how to code the disease using ICD-10-CM codes.