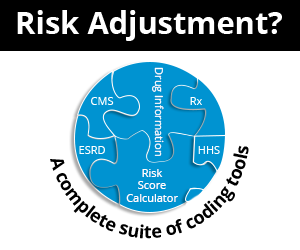 Modifier 25
July 27th, 2015 - Codapedia Editor
0 Votes -

Sign in

to vote or comment.
---
Modifier 25: Significant, separately identifiable E/M service by the same physician on the same day of the procedure or other service. Refer to the CPT® book for the complete definition. Modifier 25 is appended to the E/M service, never to a procedure.
The decision about whether to bill for both an E/M service (with a 25 modifier ) and a procedure seems straightforward at first. However, upon closer inspection, there is plenty of room for confusion. It is important to get it right: it is both a compliance and a revenue issue. "Always" billing for both an E/M service and a procedure is wrong, and will certainly increase your risk of an audit, requiring you to return money. "Never" billing for both has the potential to cost the practice legitimate revenue.
Why do we use modifier 25?
• Use to indicate that on the same day as a procedure, the physician performs an E/M service that is a significant, separate, identifiable service from the procedure.
• Append modifier 25 to the E/M on the same day as a minor (0 or 10 day global per Medicare).
• Link diagnosis code(s) appropriately to E/M and procedure.
Here's what Medicare says:
Per CCI (chapter 11, Letter R.): "The decision to perform a minor surgical procedure is included in the payment for the minor surgical procedure and should not be reported separately as an E/M service. However, a significant and separately identifiable E/M service unrelated to the decision to perform the minor surgical procedure is separately reportable with modifier -25."
Per CCI Manual (Chapter 3, Letter B.): "Medicare Global Surgery rules prevent the reporting of a separate E/M service for the work associated with the decision to perform a minor surgical procedure whether the patient is a new or established patient."
Per Medicare Claims Processing Manual (100-04) Section 40.1 (B) Services not included in the global surgical package: "These services may be paid for separately: The initial consultation or evaluation of the problem by the surgeon to determine the need for surgery. Please note that this policy only applies to major surgical procedures. The initial evaluation is always included in the allowance for a minor surgical procedure…"
Bill for both, when you need to evaluate the patient's symptom, condition problem prior to doing the procedure—and both are documented.
• Patient is sent from her primary care physician for a breast lump. An E/M service and a biopsy may be billed on the same day.
• Patient reports an episode of dizziness, falls and needs a laceration repair. Both an E/M service and the repair are billable.
• Patient presents at the office with a one year history of bleeding hemorrhoids with pain. Physician evaluates medical problems and performs an anoscopy. Bill for both.
• Patient is referred to vascular surgeon for evaluation of peripheral vascular disease and non-healing wounds. Surgeon bills an E/M service, debridement and for Doppler exam.
• Patient is sent to pulmonogist for evaluation of blood in sputum. Physician evaluates patient and performs a bronchoscopy.
• Patient is sent for evaluation of an unknown problem (abnormal bleeding) and physician evaluates patient before doing a endometrial biopsy
• Patient is seen for two problems: arthritis and lesion removal.
• Laceration repair in a patient who lost consciousness and feel, and needs an neuro evaluation as well as a laceration repair.
Bill only the procedure only when: (The payment for the minor procedure includes pre work of examining the site, consent and explanation to the patient and, local anesthesia and closing or dressing site.)
• Scheduled procedure for a known problem. (Patient calls: I have skin tags. I have a wart.)
• Laceration repair with no other trauma
• Patient is evaluated at a previous visit and is scheduled to return to office for a procedure
• Planned, repeat procedure (such as wound debridement) when the medical decision making occurred at a previous visit
• Excision/destruction of small lesions
• Breast or endometrial biopsy scheduled at a previous visit
• Bronchoscopy scheduled at a previous visit
A Podiatrist sees patients monthly in a nursing home for nail care. The procedures are documented on a form, and all of the E/M portion is checked. There are no changes from month to month. The procedures are planned ahead of time. Bill only for the nail care.
Before you bill for both, ask these questions:
Did the physician perform and document both an E/M procedure and a procedure on the same day? You should answer yes to this question to bill for both.
Was this procedure planned at a previous, recent visit, and is the E/M portion a restatement of the patient's history, exam and MDM from that previous visit? If so, do not bill for both.
Is only the procedure documented, perhaps with drawings on a form? If only the procedure is documented, do not bill an E/M.
###
Questions, comments?
If you have questions or comments about this article please contact us. Comments that provide additional related information may be added here by our Editors.
Latest articles: (any category)
2023 ICD-10-CM Code Changes
October 6th, 2022 - Christine Woolstenhulme, CPC, CMRS, QCC, QMCS
In 2022 there were 159 new codes; the 2023 ICD-10-CM code update includes 1,176 new, 28 revised, and 287 deleted codes, a substantial change from last year. The 2023 ICD-10-CM codes are to be used for discharges from October 1, 2022 through September 30, 2023, and for patient encounters from ...
Emergency Department - APC Reimbursement Method
September 15th, 2022 - Christine Woolstenhulme, CPC, CMRS, QCC, QMCS
CMS pays emergency department visits through a payment method using Ambulatory Payment Classifications (APCs). Most payers also use the APC reimbursement system; however, there may be some differences in payer policies (always review your specific payer policy). APCs are the primary type of payment made under the OPPS, comprising groupings ...
Why Medical Coding and Billing Software Desperately Needs AI
September 7th, 2022 - Find-A-Code
It has been said that the healthcare industry is notoriously slow in terms of technology adoption. One need only look at how convoluted medical coding and billing are to know that it needs a technology injection. Specifically, medical coding and billing software desperately needs artificial intelligence (AI).
CMS says Less Paperwork for DME Suppliers after Jan 2023!
August 18th, 2022 - Christine Woolstenhulme, QCC, QMCS, CPC, CMRS
Attention providers, suppliers, billers, and vendors who bill Durable Medical Equipment (DME) to Medicare!  Currently, a supplier receives a signed Certificate of Medical Necessity (CMN) from the treating physician or creates and signs a DME Information Form (DIFs); these are required to be sent with the claim. However, this is about ...
Things to Consider Before Upgrading Medical Billing Software
August 11th, 2022 - Find-A-Code
Your practice has utilized the same medical billing software for years. The medical billing staff says it is time for a change. You don't necessarily disagree, but you also don't know where to begin your search for new software. There are so many vendors offering so many products that making sense of it all can be challenging.
Calendar Year 2023 Medicare Advantage and Part C & D Payment Policies
August 9th, 2022 - Aimee L. Wilcox, CPMA, CCS-P, CST, MA, MT
Each year CMS publishes an Advance Notice of the upcoming years Medicare Advantage (MA) Capitation Rates and Part C and Part D Payment Policies and asks for comments related to it. Each of the comments are carefully reviewed and responded to and often are impactful to changes seen between the Advance Notice and final publication referred to as the Rate Announcement. With health equity as a primary focus for 2023, CMS announced some policy changes that may impact your organization.
How CMS Determines Which Telehealth Services are Risk Adjustable
August 9th, 2022 - Aimee L. Wilcox, CPMA, CCS-P, CST, MA, MT
Medicare Advantage Organizations (MAOs) have gone back and forth on whether or not to use data collected from telehealth, virtual Care, and telephone (audio-only) encounters with Medicare beneficiaries for risk adjustment reporting, but the following published documents from CMS cleared that up once and for all by providing an answer to a question specifically related to this question.