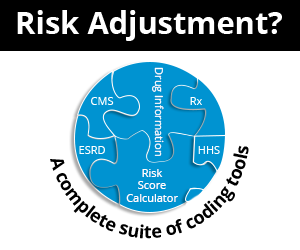 Evaluation & Management (E/M) - Articles
Billing 99211 Its not a freebie
November 9th, 2018 - BC Advantage
It seems like a simple code to bill, but CPT 99211 (established patient office visit) is by no means a freebie when it comes to documentation and compliance. This lowest level office visit code is sometimes called a "nurse visit" because CPT does not require that a physician be present...
Are you Ready for CMS' 2019 Medicare Physician Fee Schedule Final Rule?
November 7th, 2018 - Wyn Staheli, Director of Research
The waiting is over, the Final Rule for CMS' 2019 Medicare Physician Fee Schedule (MPFS) is available - all 2,379 pages for those looking for a little light reading. As anticipated, there are some pretty significant changes. Most of us were carefully watching the proposed changes to the Evaluation and ...
Prolonged Services Its Not Just About Time
October 5th, 2018 - BC Advantage
Time, as it applies to E/M codes, has often been viewed as an "if/then" proposition. "If" the documentation shows that a majority of the encounter was based on counseling and/or coordination of care, "then" we choose the highest level of service based on the total time of the encounter. However, a ...
When to Use Modifier 25 and Modifier 57 on Physician Claims
October 1st, 2018 - BC Advantage
The biggest thing modifiers 25 and 57 have in common is that they both assert that the E/M service should be payable based on documentation within the record showing the procedure should not be bundled into the E/M. After that, the similarities end, and it is important to know the...
The Potential Impacts of a Flat Rate EM Reimbursement on our Industry
September 26th, 2018 - BC Advantage
The proposed E&M changes by CMS would decrease provider administrative work burden by, per CMS, 51 hours a year; however, how will reducing documentation requirements truly affect the professionals of the healthcare industry? First, let's discuss the 30,000-foot overview of the most impactful E&M changes—which is the change to the...
When Medical Necessity and Medical Decision Making Don't Match
August 3rd, 2018 - BC Advantage
As coders and auditors, we are taught the documentation guidelines on how to determine medical decision making. However, Medicare is clear that medical necessity is what determines the overall payment. In order to know what to do when medical necessity and medical decision making do not line up, you must...
Attention Providers - Please Make Time to Read this Letter
July 17th, 2018 - Chris Woolstenhulme, QCC, CMCS, CPC, CMRS
In an effort to show CMS is committed to changing the rules to accommodate their providers CMS released a letter to Doctors of Medicare Beneficiaries. The letter offers encouragement and a promise to reduce the burden of unnecessary rules and requirements. The letter states "President Trump has made it clear that ...
CMS Proposed New E/M Codes for Podiatry
July 16th, 2018 - Chris Woolstenhulme, QCC, CMCS, CPC, CMRS
According to CMS changes are coming for E/M codes.  A recent proposal from CMS stated: "The E/M visit code set is outdated and needs to be revised and revalued." Since podiatry tends to furnish a lower level of E/M visits, CMS is proposing new G-codes to report E/M office/outpatient visits. The proposed ...
Scoring & Reporting Your Audit Findings
February 2nd, 2018 - Shannon DeConda, CPC, CPC-I, CEMC, CEMA, CPMA, CRTT
This week we had a great question posted to our online forum, and I thought it would be a nice thought- provoking question for our auditing and compliance tip of the week.
Should ROM Testing be Reported with Evaluation and Management Services?
January 9th, 2018 - Aimee Wilcox, CPMA, CCS-P, CST, MA, MT
Reporting the performance of range of motion testing (95851-95852) at the same encounter of an Evaluation and Management (EM) service, produces an NCCI edit resulting in payment for the EM service and denial of the ROM testing. Read the article to learn what other codes ROM testing is considered incidental to.
Prior years: (click bar to view articles)
Article categories