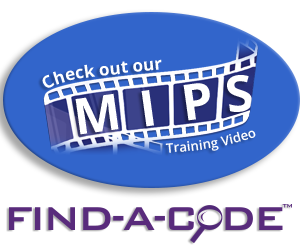 Evaluation & Management (E/M) - Articles
Scoring & Reporting Your Audit Findings
February 2nd, 2018 - Shannon DeConda, CPC, CPC-I, CEMC, CEMA, CPMA, CRTT
This week we had a great question posted to our online forum, and I thought it would be a nice thought- provoking question for our auditing and compliance tip of the week.
Should ROM Testing be Reported with Evaluation and Management Services?
January 9th, 2018 - Aimee Wilcox, CPMA, CCS-P, CST, MA, MT
Reporting the performance of range of motion testing (95851-95852) at the same encounter of an Evaluation and Management (EM) service, produces an NCCI edit resulting in payment for the EM service and denial of the ROM testing. Read the article to learn what other codes ROM testing is considered incidental to.
Prior years: (click bar to view articles)
Article categories