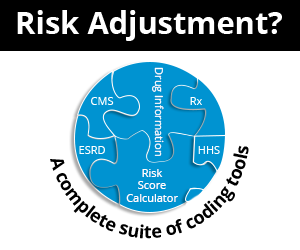 Evaluation and Management Coding is Manageable
March 3rd, 2017 - Evan M. Gwilliam DC MBA BS CPC CCPC QCC CPC-I MCS-P CPMA CMHP
0 Votes -

Sign in

to vote or comment.
---
As a chiropractor, we use E/M codes frequently, but not at every encounter, as do our medical counterparts. These are the CPT codes used to describe the work involved in figuring out what is wrong with a patient and creating a plan to manage them. One of my good friends, Dr. Mario Fucinari, told me that he explains that chiropractic care is like a loaf of bread. The heels are the initial evaluation and the discharge evaluation. All of the slices in between are the treatment visits. Depending upon the duration of the care plan, you might insert a few update evaluations in amongst the slices as well. If those occasions are significant and separately identifiable from the chiropractic manipulative treatment, an E/M code would be billed then.
E/M codes have all kinds of rules and components. They can be difficult to understand, especially if you want to spend your time working on your patients rather than coding and documentation. Fortunately, Dr. Gwilliam has waded through all the information out there and compressed into chiro-specific training. You can view in the Video DeskBook that is part of Premium Membership, or purchase it separately here. It follows a simple, full color, two-sided card that you can get for just $29 here. On March 21st, 2017, you can also get a taste of the training at our free webinar. In the meantime, here are a few random tips to whet your E/M appetite:
If you don't document a Review of Systems, the highest Evaluation and Management code you can use is 99201 (or 99213 for established patients).
If you neglect to document Past, Family, and Social History, the highest E/M code you can use is 99202 (or 99214 for established patients).
Chiropractors should rarely, if ever, bill for high level codes such as 99204, and 99215. This is primarily because we do not see patients with a high enough type of Medical Decision Making based on the risk of morbidity and/or mortality.
Chiropractors should rarely, if ever, bill 99211 (aka the Nurses Code) because the work is almost always included in other codes we bill. If we are indeed performing an evaluation, then we should consider the 99212 because the criteria are very easy to satisfy.
If you have a written request for an evaluation from an appropriate source, and you send the patient back to the source with a written report, you can bill for the more highly paid Consultation E/M code.
There is a lot more to know, but at ChiroCode we have whittled it down to what really matters for DCs. We are here to help.
###
Questions, comments?
If you have questions or comments about this article please contact us. Comments that provide additional related information may be added here by our Editors.
Latest articles: (any category)
​​Polysomnography Services Under OIG Scrutiny
September 2nd, 2021 - Raquel Shumway
The OIG conducted a study dated June 2019 wherein they indicated that there were approximately $269 million in overpayments for polysomnography services for the period of 2014 through 2015. According to the OIG "These errors occurred because the CMS oversight of polysomnography services was insufficient to ensure that providers complied with Medicare requirements and to prevent payment of claims that didn't meet those requirements." So what are those requirements?
Medicare Advantage - The Fastest Growing Government-Funded Program Undergoing Multiple Fraud Investigations
August 16th, 2021 - Aimee Wilcox, CPMA, CCS-P, CST, MA, MT, Director of Content
Medicare Advantage is the fastest growing form of government-funded healthcare and the rate of fraud within this segment has come under increased scrutiny. Funding is determined by the health status of each beneficiary; therefore, accurate coding based on detailed documentation makes the medical record vital to the process because some ...
Billing Dental Implants under Medical Coverage
August 12th, 2021 - Christine Woolstenhulme, QCC, QMCS, CPC, CMRS
Implants can be costly to the patient and the provider, and it is crucial to understand how to bill a patient's medical insurance to ensure there is adequate coverage for the best treatment. Implants are commonly billed in a dental office under a patient's medical benefits.    Implants could be considered ...
New Codes for COVID Booster Vaccine & Monoclonal Antibody Products
August 10th, 2021 - Wyn Staheli, Director of Research
New codes have been announced for the COVID-19 booster vaccine, Novavax vaccine, and monoclonal antibody treatment.
Medicare's ABN Booklet Revised
July 29th, 2021 - Wyn Staheli, Director of Research
The "Medicare Advance Written Notices of Non-coverage" booklet, published by CMS's Medicare Learning Network, was updated. This article discusses the changes to this booklet regarding the use of the ABN.
Chronic Pain Coding Today & in the Future
July 19th, 2021 - Wyn Staheli, Director of Research
Properly documenting and coding chronic pain can be challenging. As is commonly the case with many conditions, over the years, there has been a shift in the identification of different types of pain, including chronic pain. Understanding where we are now and where we are going will help your organization prepare for the future by changing documentation patterns now.
How Does Global and Professional Direct Contracting (GPDC) Affect Risk Adjustment?
July 15th, 2021 - Aimee Wilcox, CPMA, CCS-P, CST, MA, MT, Director of Content
CMS recently announced the 53 Direct Contracting Entities (DCEs) that will be participating in the April 1, 2021 through December 31, 2021 Global and Professional Direct Contracting (GPDC) Model. Among those participating is Clover Health Partners, who runs an in-home primary care program that has the potential to help Medicare ...