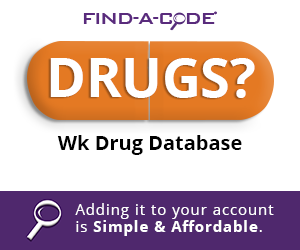 Important Changes to Shared/Split Services
June 16th, 2021 - Aimee Wilcox CPMA, CCS-P, CST, MA, MT and Wyn Staheli, Director of Content Research
0 Votes -

Sign in

to vote or comment.
---
As you may be well aware, a split or shared E/M encounter refers to a face-to-face E/M encounter where an encounter is performed by both a nonphysician practitioner (NPP) (e.g., midlevel, QHP, NP, PA, CNS) and a physician. Reporting of split (or shared) services has always been wrought with the potential for incorrect reporting when the fundamental principles of the service are not understood. A recent CMS publication about these services further complicates the matter.
The basic principle to be followed is that each provider's contribution is individually documented and scored and the sum of both is used to determine the overall E/M level. If reporting is based on time, then time spent by each provider is added together to determine the total time for code selection with one caveat, which is that when MD and QHP/NPP have overlapping time with the patient (they are in the room together), only the time spent together for one provider may be used in the calculation. For reporting purposes, the service is eligible to be reported under the NPI of either the physician or the NPP, but not both.
That seems straightforward enough, but there's a new twist to the plot. It should be noted that prior to 2021, the CPT codebook did not include guidance on split/shared services even though CMS did (see "CMS and Split/Shared" below). As of January 2021, the CPT codebook includes the following definition as part of the guidelines for all E/M services, not just Office or Other Outpatient Services (emphasis added):
A shared or split visit is defined as a visit in which a physician and other qualified health care professional(s) jointly provide the face-to-face and non-face-to-face work related to the visit. When time is being used to select the appropriate level of services for which time-based reporting of shared or split visits is allowed, the time personally spent by the physician and other qualified health care professional(s) assessing and managing the patient on the date of the encounter is summed to define total time. Only distinct time should be summed for shared or split visits (ie, when two or more individuals jointly meet with or discuss the patient, only the time of one individual should be counted).
Tip: For more information about qualified healthcare professionals, CLICK HERE.
CMS and Split/Shared Services
The addition of this new definition in the CPT codebook necessitated a review of the Medicare Claims Processing Manual (also known as Pub-100-04) in relation to these types of encounters. As such, major changes to the guidelines have been removed due to a recent petition which challenged certain sections. Consequently, the following sections relating to the coding of split (or shared) encounters were removed:
30.6.1 Selection of Level of Evaluation and Management Service, B. Selection of Level of Evaluation and Management Service; Split/Shared E/M Service
30.6.12 Critical Care Visits and Neonatal Intensive Care (Codes 99291 - 99292), Critical Care Services (Codes 99291-99292)
Nursing Facility Services, H. Split/Shared E/M Visit
The removal of these sections requires coders to look elsewhere for guidance until CMS can properly and legally address these topics and provide new guidelines through the notice-and-comment rulemaking process. In the meantime, from May 26, 2021 through the end of 2021, when reporting split or shared services, refer to the remaining viable sources such as the Social Security Act and U.S. Code of Federal Regulations, and others.
Even though these sections are removed, the notice states the following about requirements that are still in effect:
"Incident to" information as found in certain sections of the Social Security Act (e.g., 1861(s)(1), 1861(s)(2)(A)) and 42 C.F.R (e.g., 410.20, 410.74)
Payment reductions as found in certain sections of the Social Security Act (e.g., 1833(a)(1)(N), 1861(s)(2)(K)) and 42 C.F.R (e.g., 410.26)
Code set requirements to follow HIPAA (e.g., CPT, HCPCS)
Note that "incident to" rules still apply so be careful that non-physician practitioners (NPP) only report those services if there is NO new condition or change in the course of treatment. If the patient presents with a new problem, the patient will either need to be seen by the physician for incident to rules to be met or the service should be billed under the QHP's National Provider Identification (NPI).
Tip: Detailed information on "incident to" services is found in the Evaluation and Management Comprehensive Guide publication, available in the online store.
On a positive note, until CMS publishes a final rule regarding split/shared services, they stated that they will be limiting reviews of claims for these types of services. However, it doesn't say they will stop them, just limit them, so be sure that joint encounters are properly documented.
###
Questions, comments?
If you have questions or comments about this article please contact us. Comments that provide additional related information may be added here by our Editors.
Latest articles: (any category)
​​Polysomnography Services Under OIG Scrutiny
September 2nd, 2021 - Raquel Shumway
The OIG conducted a study dated June 2019 wherein they indicated that there were approximately $269 million in overpayments for polysomnography services for the period of 2014 through 2015. According to the OIG "These errors occurred because the CMS oversight of polysomnography services was insufficient to ensure that providers complied with Medicare requirements and to prevent payment of claims that didn't meet those requirements." So what are those requirements?
Medicare Advantage - The Fastest Growing Government-Funded Program Undergoing Multiple Fraud Investigations
August 16th, 2021 - Aimee Wilcox, CPMA, CCS-P, CST, MA, MT, Director of Content
Medicare Advantage is the fastest growing form of government-funded healthcare and the rate of fraud within this segment has come under increased scrutiny. Funding is determined by the health status of each beneficiary; therefore, accurate coding based on detailed documentation makes the medical record vital to the process because some ...
Billing Dental Implants under Medical Coverage
August 12th, 2021 - Christine Woolstenhulme, QCC, QMCS, CPC, CMRS
Implants can be costly to the patient and the provider, and it is crucial to understand how to bill a patient's medical insurance to ensure there is adequate coverage for the best treatment. Implants are commonly billed in a dental office under a patient's medical benefits.    Implants could be considered ...
New Codes for COVID Booster Vaccine & Monoclonal Antibody Products
August 10th, 2021 - Wyn Staheli, Director of Research
New codes have been announced for the COVID-19 booster vaccine, Novavax vaccine, and monoclonal antibody treatment.
Medicare's ABN Booklet Revised
July 29th, 2021 - Wyn Staheli, Director of Research
The "Medicare Advance Written Notices of Non-coverage" booklet, published by CMS's Medicare Learning Network, was updated. This article discusses the changes to this booklet regarding the use of the ABN.
Chronic Pain Coding Today & in the Future
July 19th, 2021 - Wyn Staheli, Director of Research
Properly documenting and coding chronic pain can be challenging. As is commonly the case with many conditions, over the years, there has been a shift in the identification of different types of pain, including chronic pain. Understanding where we are now and where we are going will help your organization prepare for the future by changing documentation patterns now.
How Does Global and Professional Direct Contracting (GPDC) Affect Risk Adjustment?
July 15th, 2021 - Aimee Wilcox, CPMA, CCS-P, CST, MA, MT, Director of Content
CMS recently announced the 53 Direct Contracting Entities (DCEs) that will be participating in the April 1, 2021 through December 31, 2021 Global and Professional Direct Contracting (GPDC) Model. Among those participating is Clover Health Partners, who runs an in-home primary care program that has the potential to help Medicare ...