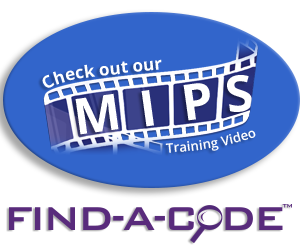 Billing 99211 Its not a freebie
November 9th, 2018 - BC Advantage
0 Votes -

Sign in

to vote or comment.
---
It seems like a simple code to bill, but CPT 99211 (established patient office visit) is by no means a freebie when it comes to documentation and compliance. This lowest level office visit code is sometimes called a "nurse visit" because CPT does not require that a physician be present for an encounter that is billed with 99211. Even so, 99211 does require key components and documentation.
In this tip, we'll take a look at 99211 and some of the reasons it gets billed without proper documentation or, in some cases, billed when no code is actually billable. The very low requirements specified by CPT may actually lead some practices to freely report 99211 with less documentation rigor than other E/M services.
CPT describes 99211 as: An "office or other outpatient visit for the evaluation and management of an established patient, that may not require the presence of a physician or other qualified health care professional. Usually, the presenting problem(s) are minimal. Typically, 5 minutes are spent performing or supervising these services." The national Medicare average payment for 99211 is approximately $21.96.
But these requirements still apply to 99211:
A chief complaint. This is the reason for the encounter, given as a concise statement typically in the patient's own words. Like any problem-oriented E/M services, a note to support 99211 needs a chief complaint.
Some sort of management. There are no key components required for 99211, but even if the service is a blood pressure check, the documentation should show what was done and why, in a way that makes sense given the chief complaint.
Incident-to rules. For Medicare and payers that follow Medicare's incident-to rules, 99211 is almost an incident-to service by default. Incident-to billing allows a non-physician to bill for a service under the physician's identifier at the physician's contracted fee schedule rate.
More on incident-to: Because it does not require the presence of a physician, 99211 is typically performed by a nurse or other non-physician. The lowest level of service a physician typically bills is 99212. However, to meet incident-to, the usual factors apply to 99211 - no change to the plan can be made and the service must be incidental to a physician's existing treatment plan. The supervising physician (in the same office suite) will sign in addition to the nurse or other rendering provider.
Improper uses of 99211: It's not a 'freebie'
So far, so good - we've established that 99211 is billable with much less documentation required than any other E/M service, and covered incident-to. What about improper uses of 99211? For example, allergen injections for immunotherapy and corticosteroid injections for joint pain are common minor procedures and some providers mistakenly have 99211 reported alongside the injection code.
This is tricky, because there are situations where this could be medically necessary and supported, but those are few and far between. First, just like any minor procedure, the CPT code for an allergy injection includes the typical pre- and post-procedure work. So 99211 would require modifier 25 (separate, significant E/M service, same patient, same day) to be appended.
Simply making the nurse or allergist take patient's vitals and adding a few notes into the record won't justify appending modifier 25 to get 99211 separately billed; such a move would not meet the requirements for modifier 25. However, if there is actually a separate problem or a significant complication like an unexpected reaction to the allergen in the immunotherapy example, or a joint infection following the steroid shot, there's now a case for modifier 25 and 99211 or a higher level of service. Unfortunately, such a problem would likely require the physician's presence and incident-to could not be met.
Therefore 99211 is best used in those cases where no other service can be billed, but the problem does not rise to the level of needing a physician to see the patient. To be optimal from a revenue standpoint, 99211 is best utilized under incident-to so the code can be billed under a supervising physician.
---
This Week's Audit Tip Written By:
Grant Huang, CPC, CPMA
Grant is the Director of Content for our parent organization, DoctorsManagement.
###
Questions, comments?
If you have questions or comments about this article please contact us. Comments that provide additional related information may be added here by our Editors.
Latest articles: (any category)
How to Code Ophthalmologic Services Accurately
June 6th, 2019 - Aimee Wilcox, CPMA, CCS-P, CST, MA, MT, Director of Content
Have you ever tried to quickly recall the elements required to support a comprehensive ophthalmologic exam versus an intermediate one? Make coding decisions quickly by creating a cheat sheet containing vital information that allows you to quickly select the right code. According to Article A19881 which was published in 2004 and ...
Auditing Hospitalist Services
May 31st, 2019 - Namas
Auditing Hospitalist Services The inpatient side of coding and auditing can be enormously complex, with many more moving parts than are typically found in the outpatient setting. In this audit tip, we will discuss a few of the challenges that come with auditing one of the most important players in the ...
Noting "Noncontributory" for Past Medical, Family, Social History - Is It Acceptable?
May 29th, 2019 - Aimee Wilcox, CPMA, CCS-P, CST, MA, MT, Director of Content
Is "noncontributory" really an unacceptable word to describe a patient whose family history doesn't have any bearing on the condition being evaluated and treated today?
Q/A: For Physical Therapy Claims, What is the Correct Modifier Order?
May 27th, 2019 - Wyn Staheli, Director of Research
Question Page 116 of the 2019 ChiroCode Deskbook shows examples for Medicare modifiers. Is this the specific order for the modifiers to be entered? Our practice management software system is advising the GP or GY should be used as Modifier 1 and not as Mod 2 or Mod 3. Also, it shows the ...
Your New Patient Exam Code Could Determine How Many Visits You Get
May 27th, 2019 - Evan M. Gwilliam DC MBA BS CPC CCPC QCC CPC-I MCS-P CPMA CMHP
The initial exam is where the provider gathers the information to determine the need for all the care that follows. It is billed most often as an office or outpatient evaluation and management (E/M) code from the 4th edition of the AMA's Current Procedural Terminology book. There are actually five ...
RT and LT Modifier Usage Change (effective 2019-03-01)
May 21st, 2019 - Chris Woolstenhulme, QCC, CMCS, CPC, CMRS
According to Noridian Medicare, there are new changes required when reporting the RT and LT modifier(s). In the past, it was appropriate to bill the RT and LT modifier on the same line when it was required for certain HCPCS codes. Noridian released a publication stating claims reported with RT/LT on the same ...
Do You Understand Medicare
May 21st, 2019 - Christine Taxin
Even though we may think we truly understand what it means to be a participating provider, Medicare doesn't quite work the way that other insurance plans do. Far too many providers do not understand the difference and get into hot water. To further complicate matters, the rules are different for ...