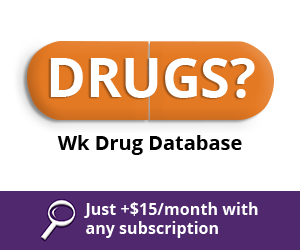 Billing 99211 Its not a freebie
November 9th, 2018 - BC Advantage
0 Votes -

Sign in

to vote or comment.
---
It seems like a simple code to bill, but CPT 99211 (established patient office visit) is by no means a freebie when it comes to documentation and compliance. This lowest level office visit code is sometimes called a "nurse visit" because CPT does not require that a physician be present for an encounter that is billed with 99211. Even so, 99211 does require key components and documentation.
In this tip, we'll take a look at 99211 and some of the reasons it gets billed without proper documentation or, in some cases, billed when no code is actually billable. The very low requirements specified by CPT may actually lead some practices to freely report 99211 with less documentation rigor than other E/M services.
CPT describes 99211 as: An "office or other outpatient visit for the evaluation and management of an established patient, that may not require the presence of a physician or other qualified health care professional. Usually, the presenting problem(s) are minimal. Typically, 5 minutes are spent performing or supervising these services." The national Medicare average payment for 99211 is approximately $21.96.
But these requirements still apply to 99211:
A chief complaint. This is the reason for the encounter, given as a concise statement typically in the patient's own words. Like any problem-oriented E/M services, a note to support 99211 needs a chief complaint.
Some sort of management. There are no key components required for 99211, but even if the service is a blood pressure check, the documentation should show what was done and why, in a way that makes sense given the chief complaint.
Incident-to rules. For Medicare and payers that follow Medicare's incident-to rules, 99211 is almost an incident-to service by default. Incident-to billing allows a non-physician to bill for a service under the physician's identifier at the physician's contracted fee schedule rate.
More on incident-to: Because it does not require the presence of a physician, 99211 is typically performed by a nurse or other non-physician. The lowest level of service a physician typically bills is 99212. However, to meet incident-to, the usual factors apply to 99211 - no change to the plan can be made and the service must be incidental to a physician's existing treatment plan. The supervising physician (in the same office suite) will sign in addition to the nurse or other rendering provider.
Improper uses of 99211: It's not a 'freebie'
So far, so good - we've established that 99211 is billable with much less documentation required than any other E/M service, and covered incident-to. What about improper uses of 99211? For example, allergen injections for immunotherapy and corticosteroid injections for joint pain are common minor procedures and some providers mistakenly have 99211 reported alongside the injection code.
This is tricky, because there are situations where this could be medically necessary and supported, but those are few and far between. First, just like any minor procedure, the CPT code for an allergy injection includes the typical pre- and post-procedure work. So 99211 would require modifier 25 (separate, significant E/M service, same patient, same day) to be appended.
Simply making the nurse or allergist take patient's vitals and adding a few notes into the record won't justify appending modifier 25 to get 99211 separately billed; such a move would not meet the requirements for modifier 25. However, if there is actually a separate problem or a significant complication like an unexpected reaction to the allergen in the immunotherapy example, or a joint infection following the steroid shot, there's now a case for modifier 25 and 99211 or a higher level of service. Unfortunately, such a problem would likely require the physician's presence and incident-to could not be met.
Therefore 99211 is best used in those cases where no other service can be billed, but the problem does not rise to the level of needing a physician to see the patient. To be optimal from a revenue standpoint, 99211 is best utilized under incident-to so the code can be billed under a supervising physician.
---
This Week's Audit Tip Written By:
Grant Huang, CPC, CPMA
Grant is the Director of Content for our parent organization, DoctorsManagement.
###
Questions, comments?
If you have questions or comments about this article please contact us. Comments that provide additional related information may be added here by our Editors.
Latest articles: (any category)
Scanning the Unscannable: Improving Patient Flow in MRI
January 14th, 2019 - BC Advantage
Stay Ahead of your CEUs in 2019Get the latest webinars and earn over 24 CEUs each year included with your BC Advantage Magazine subscription. Latest Webinar: Scanning the Unscannable: Improving Patient Flow in MRI Presenter: Wendy Stirnkorb, President & CEO Stirnkorb Consulting, LLC Time: 46 Minutes Cost: $0.00 to all BC Advantage Magazine Subscribers CEUs: 1.0 On-demand: Watch 24/7 from work or ...
What is Virtual Communication (G0071)?
January 14th, 2019 - NAMAS
Beginning January 1st, 2019 all of our RHC and FQHC organizations have a new CPT code to consider implementing for their Medicare populous (check per Advantage Plan Administration for coverage). In its current form, this code is not reportable by organizations not meeting the RHC/FQHC designation. The code isG0071 and is termed ...
AMA Issues new CMT Information
January 14th, 2019 - Wyn Staheli, Director of Research
As many of you may already be keenly aware, there have been ongoing problems with many payers (e.g., BCBS of Ohio) regarding the appropriateness of reporting an E/M visit on the same day as CMT (CLICK HERE to read article). The AMA recently released an FAQ which renders their opinion ...
Nine New Codes for Fine Needle Aspirations (FNA)
January 4th, 2019 - Aimee Wilcox, CPMA, CCS-P, CMHP, CST, MA, MT
If your practice performs a lot of fine needle aspirations (FNA), you probably have the code options memorized (10021 without image guidance and 10022 with image guidance). However, the 2019 CPT codes now include nine (9) new FNA codes (10004-10012), one deleted FNA code (10022) and one revised FNA code ...
Dry Needling
January 3rd, 2019 - Wyn Staheli, Director of Research
The correct coding of dry needling, also known as trigger point needling, has been a subject of confusion for quite some time. The American Chiropractic Association (ACA) and the American Physical Therapy Association (APTA) have been working together for several years to obtain appropriate codes to describe this service. In ...
2019 Coding Changes for Chiropractic
January 3rd, 2019 - Wyn Staheli, Director of Research
The new year is upon us and so it's time to double check and make sure we are ready. Those with Premium Membership can use the ChiroCode Online Library and search all the official code sets: ICD-10-CM, CPT, and HCPCS. It also includes the updated NCCI edits and RVUs for ...
Are You Ready For the 2019 New Codes
January 3rd, 2019 - Aimee Wilcox, CPMA, CCS-P, CMHP, CST, MA, MT
Many articles have been published regarding the 2019 proposed Evaluation and Management coding changes but hopefully, you have taken the time to review those in detail and be ready for them. If not, here is a link to a Find-A-Code article written by Wyn Staheli (Director of Research) entitled, "Are You Ready ...