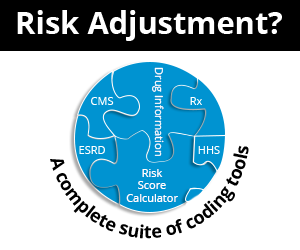 Observation initial services
September 8th, 2009 - Codapedia Editor
0 Votes -

Sign in

to vote or comment.
---
Observation services are a status of admission to the hospital. Patients who are admitted to the hospital are admitted either to inpatient status or observation status. The status is determined by the physician, although often the case manager at the hospital will have significant input into the status of the patient, so that the hospital follows facility rules about selecting the status for the patient. The physician payment is almost the same -- it doesn't matter to the physician in terms of payment what the patient status is. However, the hospital is paid for inpatient status for all medically necessary admissions, but there are only a few separately reimbursable observation status diagnoses that are paid by Medicare to the hospital.
The physician bill (inpatient or observation) should match the status of the patient in the facility. The place of service should also match. That is, for patients admitted to inpatient status, use codes in the 99221--99223, 99231--99233, and 99238 and 99239 series of codes, and place of service 21. For patieints in Observation status, use codes 99218--99220 for the initial service, office/outpatient visits for the subsequent days (99212-99215) and 99217 for the discharge, and place of service 22, outpatient hospital.
A patient who is admitted to observation status is billed with codes 99218--99220. If the patient is discharged the next day, use observation discharge code 99217. There is only one level of discharge visit from observation. Both services must be documented in order to bill for both services.
A patient who is admitted and discharged from the hospital (either OBS status or inpatient status) within the same calendar date is billed using codes 99234--99236. These codes pay a higher amount, because the discharge service is included in the payment. For Medicare, the patient must be in OBS or inpatient status for longer than 8 hours to bill using these codes. Also, there must be two face-to-face services: the admission and the discharge, and both must be documented. If the physician admits the patient, but then calls in the discharge order because the patient is better, and the physician does not go to the hospital and see the patient, bill only for codes 99218--99220. Many physicians miss this: if using codes 99234--99236, document two visits, and two notes, one for the admission and one for the discharge.
If a patient is admitted to OBS status and later that same day is converted to inpatient status, bill only for the inpatient admission codes, 99221-99223. If a patient is admitted to OBS status on one day, and converted to inpatient status the next day, bill for the service performed and documented using inpatient codes. If a complete H&P is done, bill with 99221--99223. More typically, a subsequent hospital visit is documented, and then bill with codes 99231--99233. The discharge service is reported with codes 99238 or 99239.
If a patient is admitted to OBS status on Wed night, is still in OBS status on Thursday and is discharged on Friday, CMS tells us to bill with 99218--99220 on the Wed, office/outpatient codes on Thursday, using codes 99211-99215, and OBS discharge on Friday, 99217. CPT® suggests using an unlisted E/M code on Thursday, 99499. Many groups find that their commercial payers follow CMS rules in this.
A physician who consults on a patient in OBS status should use outpatient consult codes, 99241--99245. That consultant who continues to see patients in OBS bills with office/outpatient codes, 99212--99215.
A surgeon may not bill for observation status admission or discharge, when the patient had a surgery, planned to go home that day, but stayed for pain management or other post op reason. The surgeon's E/M services are part of the global payment, and should not be billed separately. The admission may be billed if the service meets the requirements to use modifiers 25 or 57.
###
Questions, comments?
If you have questions or comments about this article please contact us. Comments that provide additional related information may be added here by our Editors.
Latest articles: (any category)
How to Search Find-A-Code for Medicare Policies and Guidelines — LCDs, NCDs and Articles —
November 18th, 2020 - Raquel Shumway
Help for Searching Find-A-Code when searching for Medicare Policies and Guidelines — LCDs, NCDs and/or Articles.
Cross-A-Code Instructions in Find-A-Code
November 18th, 2020 - Raquel Shumway
Cross-A-Codeis a toll found in Find-A-Code which helps you to locate codes in other code sets that help you when submitting a claim.
COVID Vaccine Codes Announced
November 11th, 2020 - Wyn Staheli, Director of Research
On November 10, 2020, the American Medical Association (AMA) announced the addition of two new codes which will be used for the new COVID-19 vaccines along with 4 new administration codes to be used when reporting the administration of these vaccines.
Are You Aware of the 2021 Star Rating System Updates?
November 5th, 2020 - Aimee Wilcox, CPMA, CCS-P, CST, MA, MT, Director of Content
Each year the Centers for Medicare & Medicaid Services (CMS) publishes the Star Ratings System Updates for Medicare Advantage (Part C) and Medicare Prescription (Part D). This rating system was developed to help beneficiaries identify and select the health plans that best meet their needs, specifically addressing main issues:  Quality of ...
Special Needs Plans Help Beneficiaries and Risk Adjustment Reporting
October 22nd, 2020 - Aimee Wilcox, CPMA, CCS-P, CST, MA, MT, Director of Content
It is no secret that Medicare and Medicaid are steadily moving towards their goal of value-based health care. Medicare Part C (Medicare Advantage) identifies and rewards payers, and subsequently their providers, for increasing the efficiency and quality of care they provide to Medicare...
CMS Expands Telehealth Again
October 20th, 2020 - Wyn Staheli, Director of Research
On October 14, 2020, CMS announced further changes to expand telehealth coverage. Eleven (11) new codes have been added to their list of covered services bringing the current total to 144 services. The new services include some neurostimulator analysis and programming services as well as some cardiac and pulmonary rehabilitation services.
Significant COVID-19 Code Changes as of October 6
October 8th, 2020 - Wyn Staheli, Director of Research
Significan COVID-19 Code Changes as of October 6