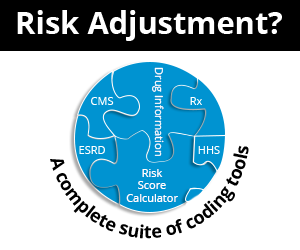 Don't expect to see payment any time soon for 'telephone consults'
October 15th, 2014 - Scott Kraft
0 Votes -

Sign in

to vote or comment.
---
Four new CPT® codes that got some attention when the 2014 CPT® changes were released late last year were a new E/M code series, 99446-99449, designed to be reported when a consulting provider offered a telephone or Internet E/M service that included a verbal and written report back to the patient's requesting physician.
The delivery of physician services may be getting close to a technology tipping point – after all, a recent
Information Week report
suggests even telemedicine will be a $27 billion business by 2016.
But these new codes are likely to be another instances where the technology – and the availability of the codes for billing and tracking – is ahead of the world of payment. So far, Medicare slapped the new codes with a payment status indicator of B – making them bundled into all other services – and there is no evidence that any other payers see them any differently.
It's unclear whether the time spent on these service could truly be "bundled" into a face-to-face encounter, given Medicare's refusal to pay for non face-to-face care. At least not yet.
The four codes are based on the amount of time spent on the service, and are intended for use by the provider being consulted. 99446 is for between 5-10 minutes of time, 99447 for 11-20 minutes, 99448 for 21-30 minutes and 99449 for more than 31 minutes.
The time counted toward the services are medical consultative discussion and review time spent by the specialist. These new codes are different from the 99441-99444 set created in 2008 for phone or Internet E/M services with the patient because they are intended to cover discussions between providers.
If a payer allows you to bill these codes, or to consider the time spent as part of a bundle into a different E/M face-to-face encounter, remember these rules that govern their use:
Discussions of less than five minutes are not reportable.
The patient may be a new or established patient to the specialist, but must not have seen the specialist face-to-face in the previous 14 days or the following 14 days.
Discussions initiated to facilitate a known transfer of care may not be counted.
If more than one phone conversation is needed, the calls are bundled into a single code for reporting purposes.
Like a consult, the request for the specialist's opinion and the ultimate report back needs to be documented in the patient's record.
These services are intended for urgent or complex cases where a face-to-face visit with the specialist may not be possible.
This service should not be reported more than one time per patient over a seven-day period.
###
Questions, comments?
If you have questions or comments about this article please contact us. Comments that provide additional related information may be added here by our Editors.
Latest articles: (any category)
Important Podcast on Dental to Medical Billing
September 21st, 2020 - Christine Woolstenhulme, QCC, QMCS, CPC, CMRS
Be sure and check out this discussion with LaMont Leavitt (CEO of innoviHealth) and Christine Taxin (Adjunct professor at New York University, President of Dental Medical Billing, and Links2Success).  Some of the resources and tools they discuss will help you with your dental coding/billing and education. Do You Have All the Right ...
More COVID-19 Codes Added as of September 8, 2020
September 15th, 2020 - Wyn Staheli, Director of Research
The American Medical Association (AMA) recently announced the addition of two more CPT codes in relation to COVID and the Public Health Emergency (PHE). Codes 99702 and 86413 were posted to the AMA website on Tuesday, September 8, 2020 and new guidelines have been added as well.
Not Following the Rules Costs Chiropractor $5 Million
September 1st, 2020 - Wyn Staheli, Director of Research
Every healthcare office needs to know and understand the rules that apply to billing services and supplies. What lessons can we learn from the mistakes of others? What if we have made the same mistake?
New Value-Based Payment Models for Primary Care (Primary Care First and Direct Contracting)
August 28th, 2020 - Jared Staheli
This article summarizes the new Medicare value-based payment models: Primary Care First and Direct Contracting.
Podcast - Do you have all the right Dental resources needed to succeed in Dental Medical Billing and Coding?
August 27th, 2020 - Innoventrum
Discussion between innoviHealth CEO, LaMont Leavitt and Guest speaker, Christine Taxin who is an Adjunct professor at New York University, and President of Dental Medical Billing and Links2Success about making sure you have all the right Dental resources needed to succeed in Dental Medical Billing and Coding. ...
Is COVID-19 Causing Risk Adjustment "Gotcha's"?
August 27th, 2020 - Wyn Staheli, Director of Research
The COVID-19 public health emergency (PHE) has created some possible problems when it comes to risk adjustment. Be sure your organization has implemented policies and procedures to try and overcome these new hurdles.
New and Exciting Changes in the Dental Industry
August 26th, 2020 - Christine Taxin - Links 2 Success
My colleagues and I are nerds for information on all things billable—or not billable—in the worlds of dental and medical insurance. One of the most puzzling challenges for me over the past 15 years of teaching has been to understand why we on the dental side are segregated out of ...