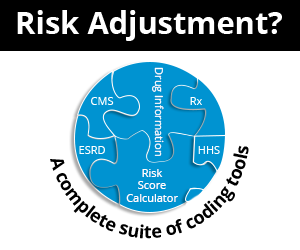 Billing for Telemedicine in Chiropractic
January 14th, 2020 - Evan M. Gwilliam DC MBA BS CPC CCPC QCC CPC-I MCS-P CPMA CMHP
0 Votes -

Sign in

to vote or comment.
---
Twenty percent of Americans live in rural areas, but they are only served by nine percent of health care providers. Telemedicine is a way for these patients to be able interact with providers when it may be difficult or impractical to see them in person. These types of encounters could provide revenue to the provider while also improving patient compliance and reducing their expenses associated with transportation. Many large private payers recognize the potential cost savings and improved health outcomes that telemedicine can help achieve, therefore they are often willing to cover it. While there are several considerations, there could be certain circumstances where telemedicine might apply to chiropractic care.
At the time that this article was written, thirty-seven states had parity laws in place which require payers to cover telemedicine to the same extent as face-to-face services. Fourteen states have special licenses for practicing telemedicine across state lines, but the rules vary from state to state. It appears that all of the states with parity laws require private payer reimbursement for live video encounters, while only some require coverage for asynchronous, or store-and-forward encounters. Note that typically audio-only interaction is not covered. This includes:
A text only email message
A fax transmission
An audio-only telephone consultation
For the most part the parity laws require that the reimbursement for telehealth are mandated to be the same amount as if the service were provided in person. However, some states leave it up to the payers. And, in some cases, small group or work comp plans have the option to opt out. Be sure to check with your state and the health plan before attempting to bill for telemedicine.
Medicare (CMS) has specified that they cover asynchronous, store-and-forward telemedicine in only Alaska and Hawaii as part of a special program. And CMS has required that the patient must travel to a qualified originating site (where the patient is at the time of the encounter) for synchronous, or live video encounters. For Medicare, these sites do not include the patient's residence, which would greatly limit telehealth application in a chiropractic setting.
Fortunately, parity laws in most states remove this cumbersome requirement, but it is still best to check with each health plan. Of course, at the time of publication of this article, CMS only reimburses for chiropractic manipulation anyway, and that cannot be performed via telemedicine. However, some payers may follow the CMS standard, so it is important to be familiar with Medicare policies.
The most likely type of encounter that a chiropractor might bill via telemedicine would be an established patient evaluation and management (E/M) counseling encounter from the codes for 99212 through 99215. This type of encounter requires documentation of a time override rather than the typical E/M encounter which requires documentation of the three key components: history, exam, and medical decision making. "Counseling" is defined in the CPT book as discussion with the patient and/or family concerning one or more of the following areas:
Diagnostic results, impressions, and/or recommended diagnostic studies
Prognosis
Risks and benefits of management options
Instructions for management and follow up
Importance of compliance with chosen management options
Risk factor reduction
Patient and family education
These things would need to be documented in the encounter as well as time. The current time requirements for these E/M codes are as follows:
For a an in office encounter the face-to-face time must equal at least half of the total time. For telemedicine, it seems that it would represent the entire encounter since the provider and patient would be video conferencing.
Additional documentation requirements may vary again by payer or state, but in general they should include:
Date of service (DOS)
Location of provider (distant site)
Location of the patient (originating site)
Names of all participants with individual roles identified
Type of telemedicine service (real time, asynchronous)
Start and end times
The above criteria met for the CPT code reported
Diagnosis or symptoms to support high-specificity ICD-10-CM code selection
When billing for telemedicine the place of service code that goes in Item Number 24b on the 1500 Claim Form should be 02 to indicate telehealth. Typically the 95 modifier should also be attached to the CPT code. (See Appendix P of the CPT code book for AMA's full list of telemedicine-eligible codes.) Medicare has two of their own modifiers, depending on the type of telehealth. Some payers may recognize them, therefore they are included below. The options are:
Modifier GQ: Via an asynchronous telecommunications system (for Medicare)
Modifier GT: Via Interactive Audio and Video Telecommunications systems (for Medicare)
Modifier 95: Synchronous Telemedicine Service Rendered Via a Real-Time Interactive Audio and Video Telecommunications System (reported with codes from CPT Appendix P, including E/M codes 99212-99215)
Though it may seem like it has limited application in a chiropractic setting, patients could be better served, and the provider may be able to generate additional revenue by following the scenario outlined above.
---
Dr. Evan Gwilliam is a chiropractor and certified professional coder and auditor. He is the clinical director for PayDC, a completely integrated EHR software. He can be reached at evan.gwilliam@paydc.com.
###
Questions, comments?
If you have questions or comments about this article please contact us. Comments that provide additional related information may be added here by our Editors.
Latest articles: (any category)
2023 ICD-10-CM Code Changes
October 6th, 2022 - Christine Woolstenhulme, CPC, CMRS, QCC, QMCS
In 2022 there were 159 new codes; the 2023 ICD-10-CM code update includes 1,176 new, 28 revised, and 287 deleted codes, a substantial change from last year. The 2023 ICD-10-CM codes are to be used for discharges from October 1, 2022 through September 30, 2023, and for patient encounters from ...
Emergency Department - APC Reimbursement Method
September 15th, 2022 - Christine Woolstenhulme, CPC, CMRS, QCC, QMCS
CMS pays emergency department visits through a payment method using Ambulatory Payment Classifications (APCs). Most payers also use the APC reimbursement system; however, there may be some differences in payer policies (always review your specific payer policy). APCs are the primary type of payment made under the OPPS, comprising groupings ...
Why Medical Coding and Billing Software Desperately Needs AI
September 7th, 2022 - Find-A-Code
It has been said that the healthcare industry is notoriously slow in terms of technology adoption. One need only look at how convoluted medical coding and billing are to know that it needs a technology injection. Specifically, medical coding and billing software desperately needs artificial intelligence (AI).
CMS says Less Paperwork for DME Suppliers after Jan 2023!
August 18th, 2022 - Christine Woolstenhulme, QCC, QMCS, CPC, CMRS
Attention providers, suppliers, billers, and vendors who bill Durable Medical Equipment (DME) to Medicare!  Currently, a supplier receives a signed Certificate of Medical Necessity (CMN) from the treating physician or creates and signs a DME Information Form (DIFs); these are required to be sent with the claim. However, this is about ...
Things to Consider Before Upgrading Medical Billing Software
August 11th, 2022 - Find-A-Code
Your practice has utilized the same medical billing software for years. The medical billing staff says it is time for a change. You don't necessarily disagree, but you also don't know where to begin your search for new software. There are so many vendors offering so many products that making sense of it all can be challenging.
Calendar Year 2023 Medicare Advantage and Part C & D Payment Policies
August 9th, 2022 - Aimee L. Wilcox, CPMA, CCS-P, CST, MA, MT
Each year CMS publishes an Advance Notice of the upcoming years Medicare Advantage (MA) Capitation Rates and Part C and Part D Payment Policies and asks for comments related to it. Each of the comments are carefully reviewed and responded to and often are impactful to changes seen between the Advance Notice and final publication referred to as the Rate Announcement. With health equity as a primary focus for 2023, CMS announced some policy changes that may impact your organization.
How CMS Determines Which Telehealth Services are Risk Adjustable
August 9th, 2022 - Aimee L. Wilcox, CPMA, CCS-P, CST, MA, MT
Medicare Advantage Organizations (MAOs) have gone back and forth on whether or not to use data collected from telehealth, virtual Care, and telephone (audio-only) encounters with Medicare beneficiaries for risk adjustment reporting, but the following published documents from CMS cleared that up once and for all by providing an answer to a question specifically related to this question.